The Best Leaders Don't Know All The Answers with Drew Dudley (Episode #17)
I am excited to share with you my conversation with Drew Dudley, a renowned international leadership speaker, bestselling author, and the creator of the TED talk "Everyday Leadership (The Lollipop Moment)." Drew is known as a dynamic keynote speaker heard already by over 250,000 people across 5 continents.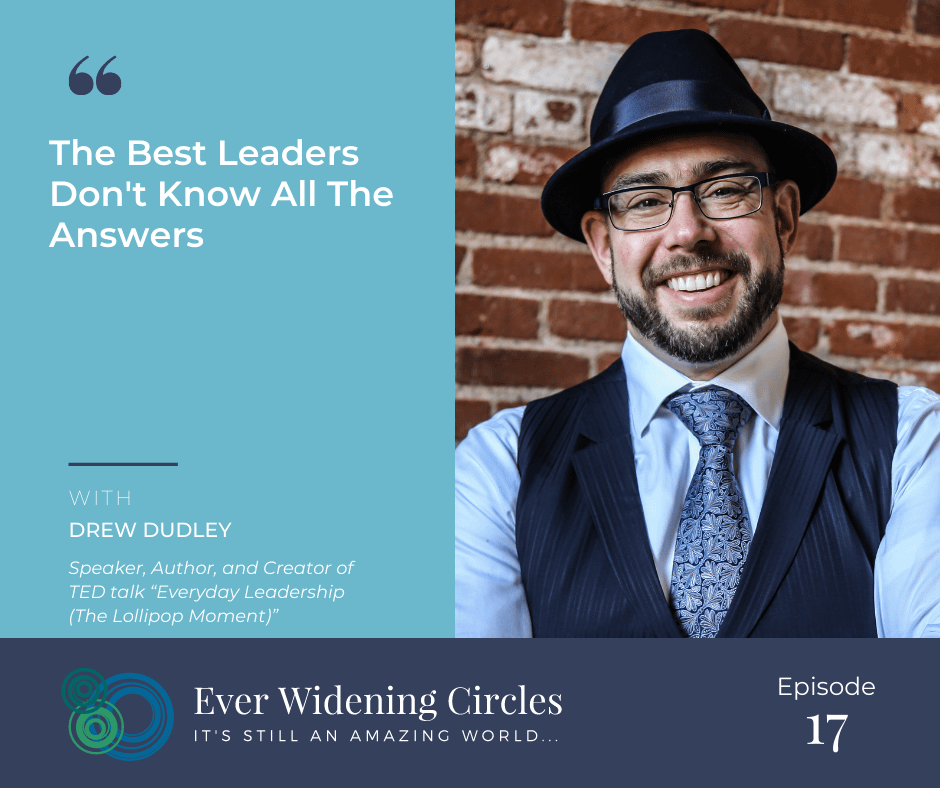 He has been featured on The Huffington Post, Radio America, Forbes.com, and TED.com, where his TED talk was recognized as one of the "7 TED Talks That Will Make You a Better Leader." Today, Drew and I will talk about an important aspect of leadership that you don't want to miss.
Resources Mentioned:
Affiliate Partner:
Do you want to live an eco-friendly lifestyle? Buy at Boon Supply here.
Call 1.855.685.3253 or email [email protected] to reach out to Drew. Check out his website or connect with him on Instagram, LinkedIn, Facebook, and Twitter.
[00:01 – 05:53] Opening Segment
Let's get to know Drew Dudley
His path as a leadership speaker

What's leadership for Drew?
[05:54 – 19:14] Powerful Little Acts of Leadership
The good things are actually the little things
Drew talks about this interesting act of leadership
He gives his insights about this dismissive, diminishing act
Don't miss Drew's tips to do good things consciously
You are more than what you think about yourself
[19:15 – 34:12] Confidence vs. Courage
Drew shares his insights about "everyday leadership"
What does open-mindedness mean for Drew?
How to not recognize imperfections
Confidence vs. Courage

Which sets leaders apart from others?
What kind of leader should you avoid?

Drew talks about people's characters and how they are revealed
[34:13 – 47:57] The "Diminisher" That We Should Avoid
The basic unit of human understanding
Drew talks about this word he calls a "diminisher"
He talks about the writing process of his best-selling book
How to change our perspectives through everyday leadership
Support our affiliate partner! Link below.
[47:58 – 57:32] Decisive vs. Certain
Drew gives his insights about being a positive influence in the world
We are not present in our most significant moments
How to recognize the leader in the person
Decisive vs. Certain

Be in charge of who you are
[57:33 – 01:07:49] The Best Leaders
Drew shares his insights about pain
He talks about this key quality among the best leaders
"Why do you matter?"
Drew tells us why hope is such a powerful force in the world
He walks us through the nature of his work
[01:07:50 – 01:13:55] Closing Segment
Connect with Drew. See links below
Final words and announcements