Airports around the world have a surprising employee in their ranks! They're small, winged, and save billions of dollars in airplane damages every year— and they may even be the reason your plane landed safe and sound. Ready to meet these superstar employees?
When traveling by plane, one of the biggest threats to our safety isn't the fact that we're hurtling through the air at hundreds of miles an hour in a giant metal can. No, I was surprised to find out: it's actually birds. A strike by one of these fellow flyers can do serious damage to the planes—and if they're sucked into an engine, that not only endangers their life but the hundreds aboard the aircraft, as well.
But airports all over the globe have turned to the oldest sport in the world and the natural skills of some of the fastest animals that exist to solve this serious issue! We're heading to one airport to see how they are turning to falcons to help make our skies a little safer. It's an ingenious solution that reminds us that, most of the time, what we need to solve our biggest problems is already around us!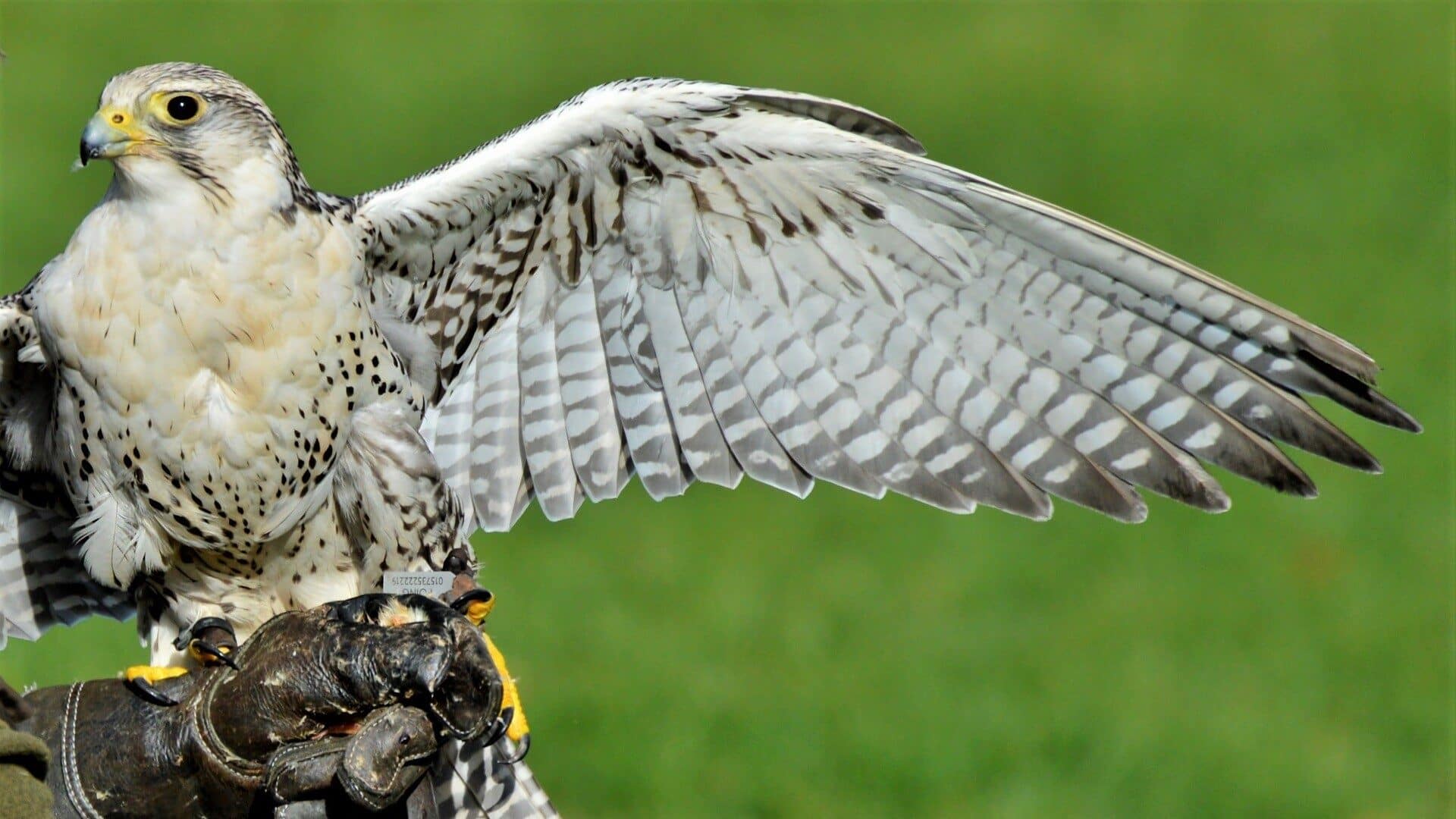 Wait… really? Do humans seriously need protection from birds on a plane? And how can more birds be the solution?
You may remember the "Miracle of the Hudson" across the headlines in 2009 — when a pilot managed to land his plane of 155 passengers safely in the Hudson River after both of the engines failed. It was an amazing feat, but do you recall what caused all that chaos? A flock of Canada geese.
If an airplane collides with a small (or large) flying bird, all kinds of issues can happen: engine failure, the plane crashing, or hours and thousands of dollars of maintenance. Worldwide, bird strikes are reported to cost airlines about $1.2 billion in damages a year. 1 The bird strike problem is such an issue, there is even a World Birdstrike Association. Great effort has been made to decrease bird to plane collisions in airports all over the world.
Most of these collisions happen during take-off and landing. And while airports have tried all sorts of gadgets and methods to fend them off, nothing has made a difference quite like the solution a number of airports have turned to: more birds!
Airports have tried all sorts of ideas —from loud sirens to deadly measures. But, as it turns out, adding more birds has proven to be one of the best solutions to keeping birdstrikes at bay! We aren't just talking about any birds, though. Airports around the world have teamed up with falconers (people who know how to work with birds of prey) to keep us safe, tapping into one of the world's oldest sports and the natural skills of the falcons to keep birds away from runways!
Falconry has been around since at least 2,000 B.C., helping people hunt for generations and even shaping the English language with its popularity! And now, this noble tradition is finding new roots: scaring away unsuspecting flocks of smaller birds and keeping us safe for our own flights.
Because nothing makes an unwanted creature flee like the sight of their main predator!
But there are so many questions, right?! How can a bird of prey be an efficient bird deterrent? How does someone command a bird to hunt? Are they making that big of a difference at airports and we did not even know?
It is absolutely astonishing that we have combined an ancient sport with modern technology to help keep humans safe! These falcons and their handlers are showing us another brilliant way that we can solve serious problems with the help of nature. Great Big Story shows us how this all works!
Thank you, Great Big Story! Their incredible videos always open our eyes to wonders going on in the world. You can find more of their beautiful work by clicking here.
If you'd like to learn more about how falcons are protecting airplanes, I really enjoyed this episode of The Elias Mikas Show with Geneviève Zaloum who works at Falcon Environmental. She really dives deep into the whole topic.
I enjoy bird watching, but I find falconry almost like a chance to see something that happens every day in the wild, but I get a chance to see it up close every day."

— Mark Adam, Falcon Environmental Services
Falcon Environmental Services was founded in 1989 for educational outreach and environmental conservation. Beyond airports, they employ their falcons at landfills, government agencies, and other companies! Discover more about them by clicking here. They chose the falcon as their primary hunter because it is well known for its speed and ability to hunt. If you want to see falcon in action protecting a berry farm from snackish birds, check out our article on the Peregrine Falcon's speed!
To see how another bird of prey and handler team are protecting us in the skies, give this short video from True Calling a watch! Kristina is a raptor biologist and her teammate, a bald eagle named Hercules.
Here they are in action, giving us another wonderful look at the way this ingenious solution is tailor-made for every bird's strengths!
Find more uplifting stories of people finding and doing what they love to do by visiting True Calling over on YouTube!
What Else is Possible?
In the movements and systems of the natural world, we can find so many sources of inspiration!
Are birds causing trouble in your life? What about snails on your farm? Or maybe algae in your water? As our falcon friends so beautifully illustrate, when we're struggling to find a balance with the critters and plants we share the world with, there could already be a solution right under our nose!
There are solutions to every problem hidden in the natural cycles and beings around us.
For generations, many native populations knew this and looked to nature to solve their woes. Do you need more wind to enhance your campfire? Try tying a few feathers together and fan the fire with them from the bottom. Do you need more nutrients, water drainage, and water retention in your soil? Add some tree ash to your soil from your campfire! Or learn this simple, time tested way you can grow three wonderful, healthy crops, all in one spot! We just have to open our imagination after a good look around us to make use of the resources!
The falcons in this story are one example of the ingenious ways we can work with nature. Here, they are keeping us safe just by doing what they do! So, where else could the natural world provide a solution for something troublesome?
So, have you fallen in love with falconry?
If this article has you falling in love with birds of prey and their natural charisma, there are a few ways you can help them out. One way would be by finding a bird sanctuary to try to volunteer at! Birds of prey (and other birds, of course) get hit by cars all the time and end up in rehabilitation centers. Most of the time, these places are donation-based and need volunteers to help out! These are great places to see the birds up close and help the species to live on.
One of my favorite people to follow on Instagram is: jaclyn.desantis. She's a wildlife rehabilitator for Ojai Raptor Center in California. There's surely a wildlife sanctuary in your local area you can find after a quick search or one on social media in need of some support. Start helping out today!
There's a magic and mysticism to birds of prey; the curiosity expands over space and time like none other!
From the giant golden eagle to the lightning-quick peregrine falcon, there is so much wonder to find in each species. One of the most captivating articles we have written is about the bird of prey migration. Watch the video in this article and find yourself awestruck.
A River of Raptors
If we are looking for inspiration and hope these days, we may only have to look up to find it! There is a river of wonder going unnoticed above us, showing us how the health of our planet is holding up. And thankfully, there's an amazing group of people bringing us these insights.
Read Article
Watch Video
Listen to Podcast
Next time you're driving on the highway and catch a hawk landing on a tree or on top of a post, take a moment to think about your relationship with nature. That hawk's distant cousin may have helped you land safely the last time you boarded a plane to visit your loved ones!
When we notice what's already happening around us, we can find solutions to some of the most vexing problems! There are so many elements in the natural world to look to for assistance—we just have to get curious.
What are some other incredible solutions you've seen humans come up with based off of nature? Create possibility with the natural world around you!
Bring your joy to the surface and share it!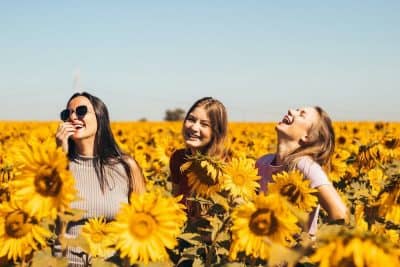 Don't miss out on a single article!
Enjoy unlimited access to over 500 articles & podcast that give you a positive perspective on the state of the world and show you practical ways you can help.
Sign up now!