This article by Maliheh Paryavi, Ph. D. originally appeared on her website.
We all know that work, especially meaningful work, requires a lot of effort, energy, and time.
But how we work matters because it can dramatically shape the quality of our work and our life.
For some of us, when we think of "work", it is with a sense of overwhelm or dread—I've been there!
Even if it is work that we are passionate about, we approach it with a lot of heaviness, carrying all the responsibility, expectations, fears, and pressures with us at every turn—I've been there too!
Most of us also carry some unhealthy beliefs about what work should be like and if you come from an immigrant background like myself, then there may be a lot of additional pressures and expectations to live up to as well. You may also be taught that work must be difficult and if you are not suffering, grinding, and gritting all the time, you didn't work hard enough or your work is not worthwhile.
But we can redefine all of that. While it is healthy to be challenged – that's how we grow – it is possible to work without constantly suffering, pushing, and gritting. It is possible to work with ease and joy.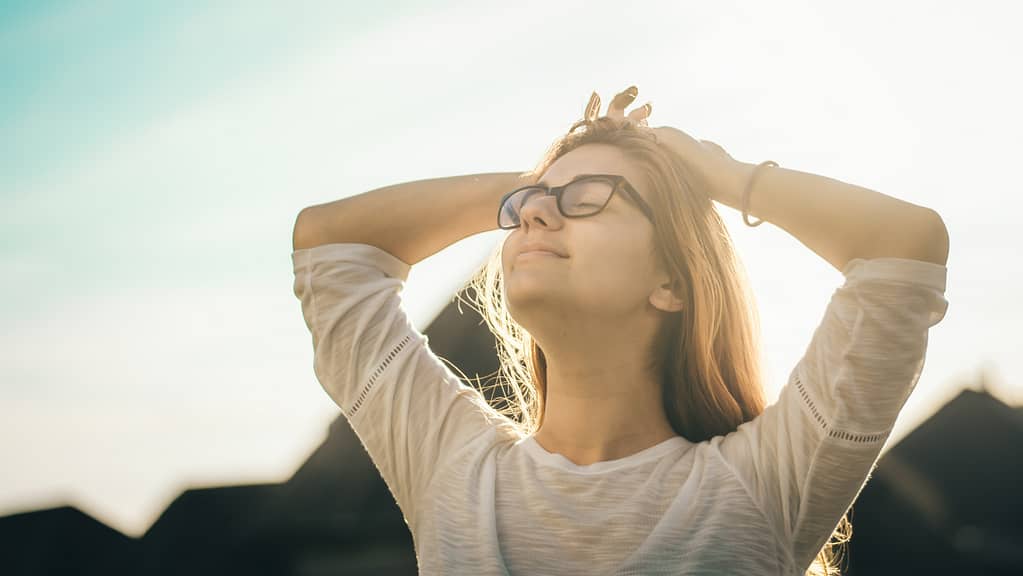 Here are the top five insights that can help you do that:
1. Make the mindset shift: it is safe for work to feel effortless and joyful.
Release the belief that you need to suffer, constantly struggle, and be overly busy and drained for you and your work to be important enough or worthy enough. So much of this old belief system is driven by fear. You've got to believe that a better way of being is possible for you and you are worthy of creating your best life (I wrote more about this in a previous letter). Permit yourself to be the kind of person, founder, entrepreneur, and leader who gives and serves with ease and joy, while lovingly giving to yourself. This mindset shift may take some time and like anything, it can happen with regular practice.
2. Choose to stay in the present moment.
Obsessing about the future or the past will only add unnecessary pain. Yes, we need to learn from past experiences and plan for the future, but the point of power is only in the present moment. Here and now is where life is happening. Here and now is where you have the agency to make choices, trust your curiosity, embrace your creativity, and savor the unfolding of life. Here and now is where we can catch the beautiful moments and key insights that would otherwise pass us by. Permit yourself to simply be here, and show up with your full presence. Meditation is a wonderful practice to help you train your mind to stay in the present moment. Research has shown that even 10 minutes a day can make a significant difference in reducing stress, and increasing mental clarity and focus.
3. Prioritize your well-being daily.
Once you allow yourself to be present, you can also allow yourself to connect with yourself, your body, and your needs in the present moment. You must prioritize doing the things that nourish you and bring you to life. For example, having a proper sleep schedule, moving your body, spending time in nature, spending time with people who energize you, nourishing your mind with uplifting content and your body with delicious and nutritious foods, taking deep breaths throughout the day, and meditating. These are not luxuries, these are necessities to help you feel your best and stay grounded so you can live intentionally, enjoy each day as much as possible, and share your best self with the world. And you don't need to start by establishing a regimented and elaborate routine that you feel overwhelmed by. Simply start with 10-15 minutes of purposeful action that allows you to be in the present and prioritize your wellbeing.
4. Whatever you do, do it with love.
Feel the love for yourself, love for the people you work with, love for the people you serve, love for your audience, and love for everyone you touch, and bring it into every step you take. Love is the most powerful force there is. When you work with and from a place of love, your ego and fears don't have the space or opportunity to take over. Your work will come from a more authentic place, your ideas will flow more easily and effortlessly, you will find taking action more energizing, and your loving actions will resonate out into the world in a more powerful and impactful way.
5. Stay in gratitude and celebrate your small daily wins.
Constantly pushing and thinking about all the items left on your to-do list (future thinking) keeps you in a state of lack, fear, overwhelm, and not-enoughness. Instead, cultivate gratitude and give yourself permission to celebrate and appreciate where you are on your journey today. You can do this by creating a practice of ending your workday by writing down three small wins that you are feeling grateful for. For example, today, I feel grateful that (1) I was able to draft this letter for you, (2) I chatted with a lovely prospective client, and (3) I was able to take some time to meditate on and brainstorm about my next steps for a project that I'm very passionate about. While I still have lots left to do, I genuinely feel grateful for where I am right now and this allows me to keep moving forward with ease and joy.
We all have our ups and downs. We all have our tough days and tough times. But our days are not supposed to just be painful means to a future end. Even on our toughest days, we can allow ourselves brief moments of ease and gratitude.
We are meant to be challenged to grow while also enjoying and savoring each day of our journey here. No matter where you are on your journey, I hope these insights help you bring more joy into how you work, serve, and give.
Wishing you endless moments love, ease, and joy,
With love and gratitude,
– Maliheh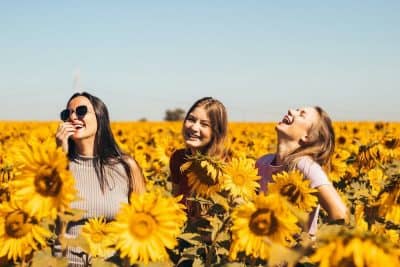 Don't miss out on a single article!
Enjoy unlimited access to over 500 articles & podcast that give you a positive perspective on the state of the world and show you practical ways you can help.
Sign up now!