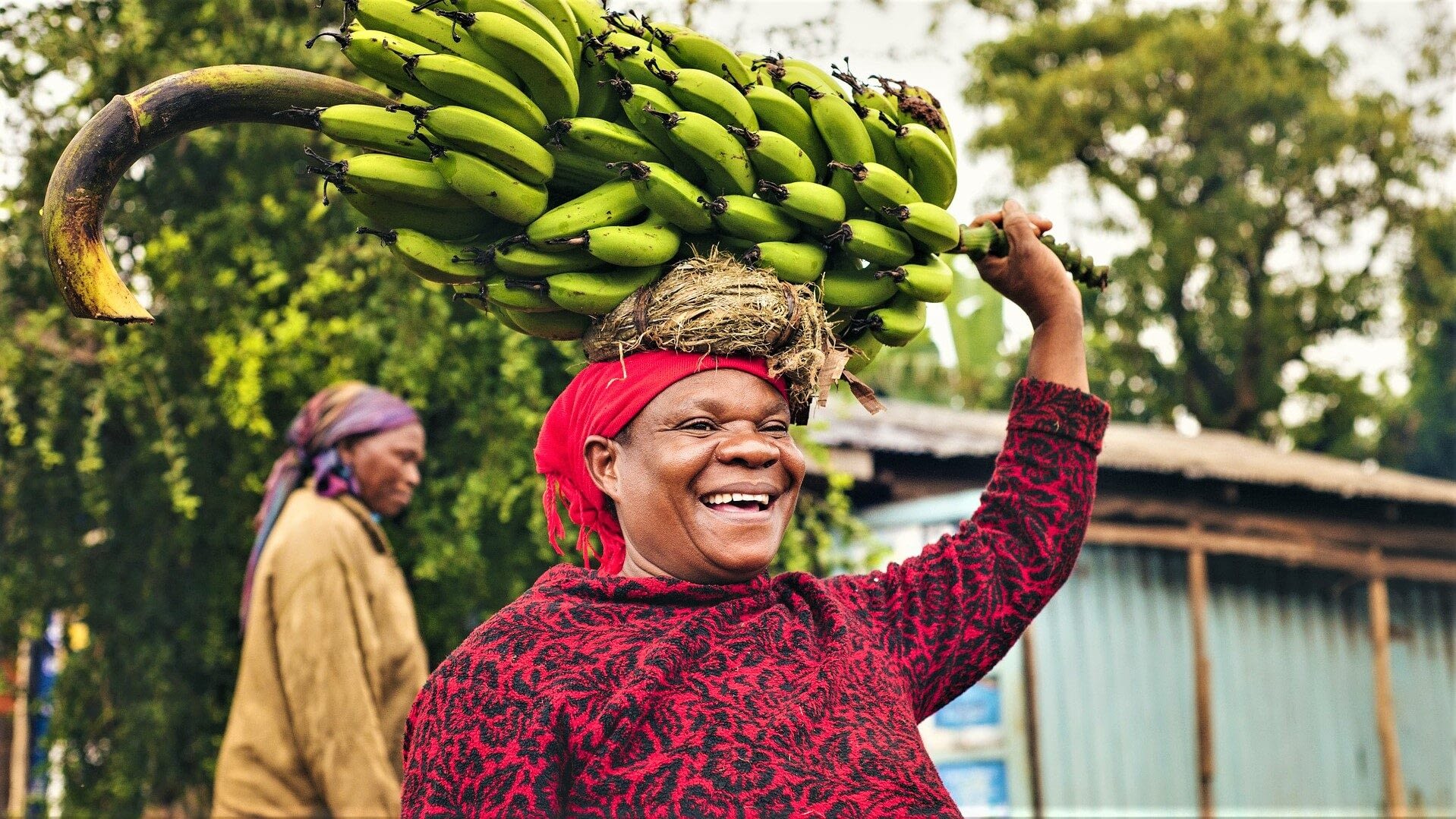 Wearable Bananas? This Ugandan Company is Giving Textile Waste the Slip
We pass by them in the produce section, we eat them for breakfast, and… we use them for hair extensions?! We're letting you in on the secret, second use that lies within a common household fruit—the banana—and showing how one company in Uganda is reducing waste and making the most out of this multi-use material!
When you think of bananas, what comes to mind first? Your thoughts may automatically drift toward a comedic sidewalk slip on its peel, or if you're coming to this article with an empty stomach, you might be thinking of some delicious banana pudding. But how about rugs? Or clocks? Or glasses cases?
One day soon, your home may be filled with items made from the banana plant. Let's meet the company that is turning the less-delicious parts of banana trees into things you and I have never imagined!
And to sweeten the deal, there's a feel-good mission behind this banana textile manufacturer that is just as innovative as the products they create.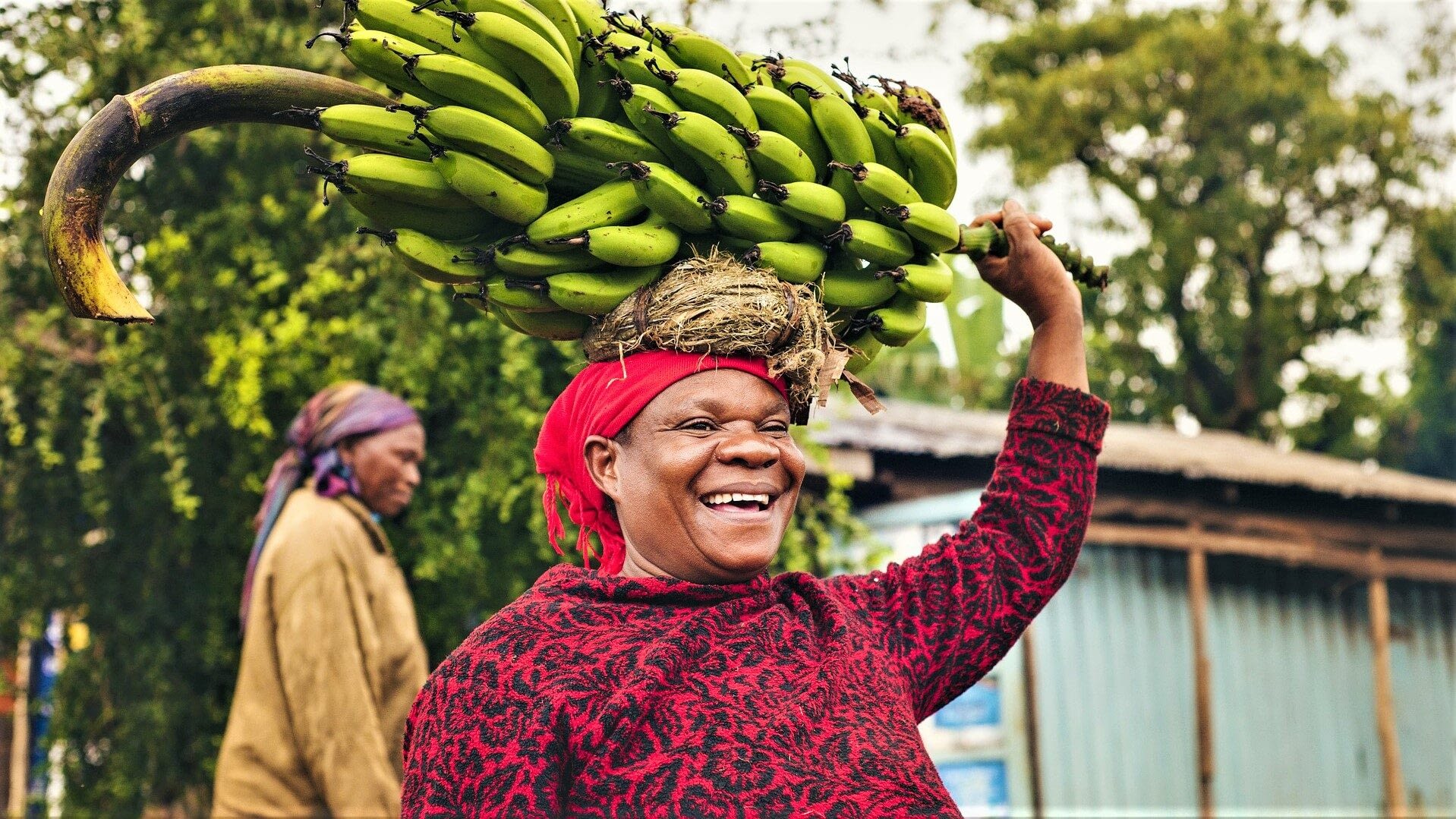 Nice stems!
Before we introduce these banana magicians, let's think about how banana fiber is made. This biodegradable fiber, which is soft like silk but strong as rope, doesn't actually come from the bananas themselves, but from the huge stalk of the banana tree!
The banana plant can only be harvested once, and then the stalks and leaves are usually discarded to make room for new growth. The fruit to waste ratio is a bit unnerving though: one ton of harvested bananas produces two tons of excess debris! Because Uganda is the top producing country of bananas in all of East Africa, you can see how they end up with a loooooot of banana stalks that need to be burned or tossed into a landfill.
In this case, instead of going to the landfill, the banana stalks (which kind of look like large, green bamboo) are used for good! Once the bananas have been harvested, their stalks are cut, dried in the sun, and then pulled through a machine that transforms them into silky thread-like strands.
Here's where the banana fiber heroes step in…
TexFad, a small non-profit textile company in Kampala, Uganda, is not only transforming banana plant waste into gorgeous handmade products, they are also creating something that will empower their community!
TexFad doesn't just manufacture the banana fiber, they have an internship training academy that passes the knowledge on to women and youth. These trainings teach the process of extraction, fiber creation, and weaving. And by nature, this non-formal training creates employment opportunities within the community and ensures quality craftsmanship of their versatile products.
Want to see just how much work goes into it? Check out this lovely video by Business Insider to see how TexFad turns banana waste into stunning hand-woven creations!
‌Did you love seeing the process as much as I did? Business Insider showcases brilliant businesses from all over the world on their Youtube channel.
Want to snazz up your eco-friendly bungalow? Request a custom design through TexFad's website! You can also follow TexFad on Instagram and Facebook to see more of their work.
Why don't we see banana fiber products everywhere?
While most of TexFad's work is done by hand, the machines needed to pulverize the stalks are wildly expensive. As mentioned in the video, the cost of these machines is the main thing holding them back from expanding.
You can help support their work by donating to their GoFundMe campaign. All the money raised will go directly toward acquiring more of those pricey machines!
Here are some small ways that we can slice down other banana waste in our own lives:
Buy the single bananas at the store! The loose bananas that get separated from the bunch often get overlooked by shoppers and wind up getting tossed into the trash when they are past their prime. Buying these loner bananas reduces food waste on the grocery end of things, but probably in your own household, too. I mean, how often do you end up with a couple of mushy ones at the end of the week?
Use those leftover mushies for baking! They are perfect for banana bread or brownies.
Don't leave those peels around for the garbage man to slip on, compost those bad boys! You can also use banana peels to shine your plants leaves, or marinate them and fry them up like bacon!
Tell your friends! The best way to create change is by spreading the word. Send this article to your friends as a little "bananagram" to remind them that nature's gifts usually have more than one practical use.
Seeking more inspiration on reusing unexpected materials?
Here are some of my favorites from our library:
Is Going Zero Waste Really Possible?
Have you seen those people who can fit a year's worth of garbage into a mason jar? Is that even possible? Meet a family that tried to live zero waste for a month and see how it went!
Read More
Now, go treat yourself to a banana split, and let your mind wander about all of the possibilities that have arrived from one single plant. What else could we be overlooking that is right in front of us at the supermarket?
Keep dreaming and notice the beauty around you!
~Renee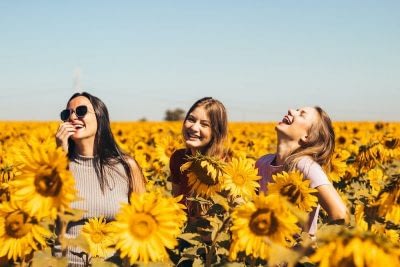 Don't miss out on a single article!
Enjoy unlimited access to over 500 articles & podcast that give you a positive perspective on the state of the world and show you practical ways you can help.
Sign up now!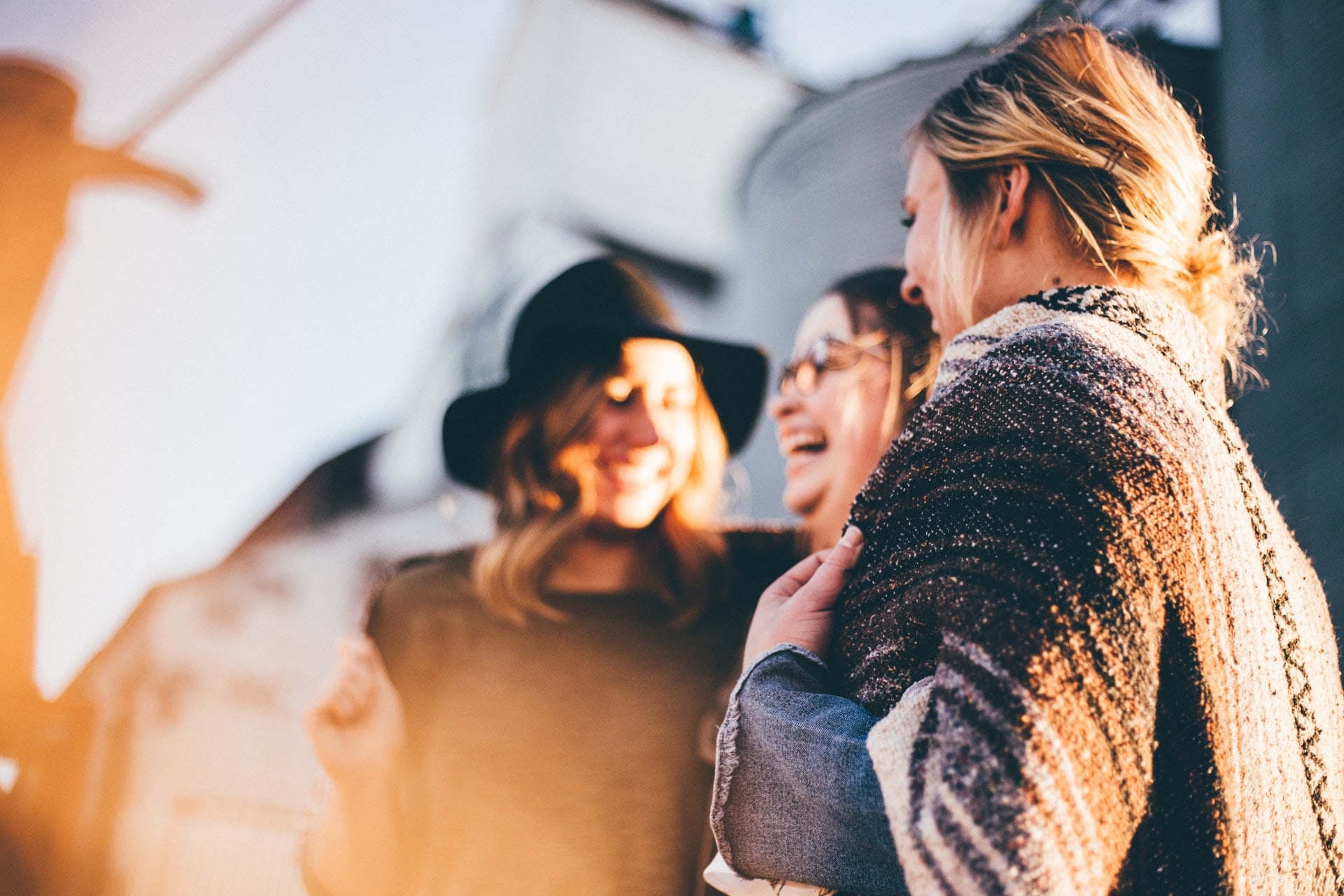 Join for as little as $2 per month
Connect with and learn from others on a member-exclusive platform. Ask questions and find help with projects, share trusted resources, request and attend workshops, and learn from others' experiences to catalyze your work.