If you take a stroll through Barcelona from June until November, you may stumble upon something strange in a town square: a tower of humans wavering above the plaza! Supported by a crowd below, the tower rises up 8 people high, with people standing on each other's shoulders. And there, right at the top, a small child raises their hand in triumph! You have just witnessed one of Catalonia's famous Castells.
These human towers are a sight to behold, a testament to the power of human strength, ingenuity, and dedication to tradition. Over the past 300 years, castell teams have worked to perfect the stunning craft of building monumental towers using their bodies.
Today, we head to Spain to a region called Catalonia to experience the wonder of this cultural icon, and to get an understanding of how and why people have dedicated their lives to this remarkable pursuit.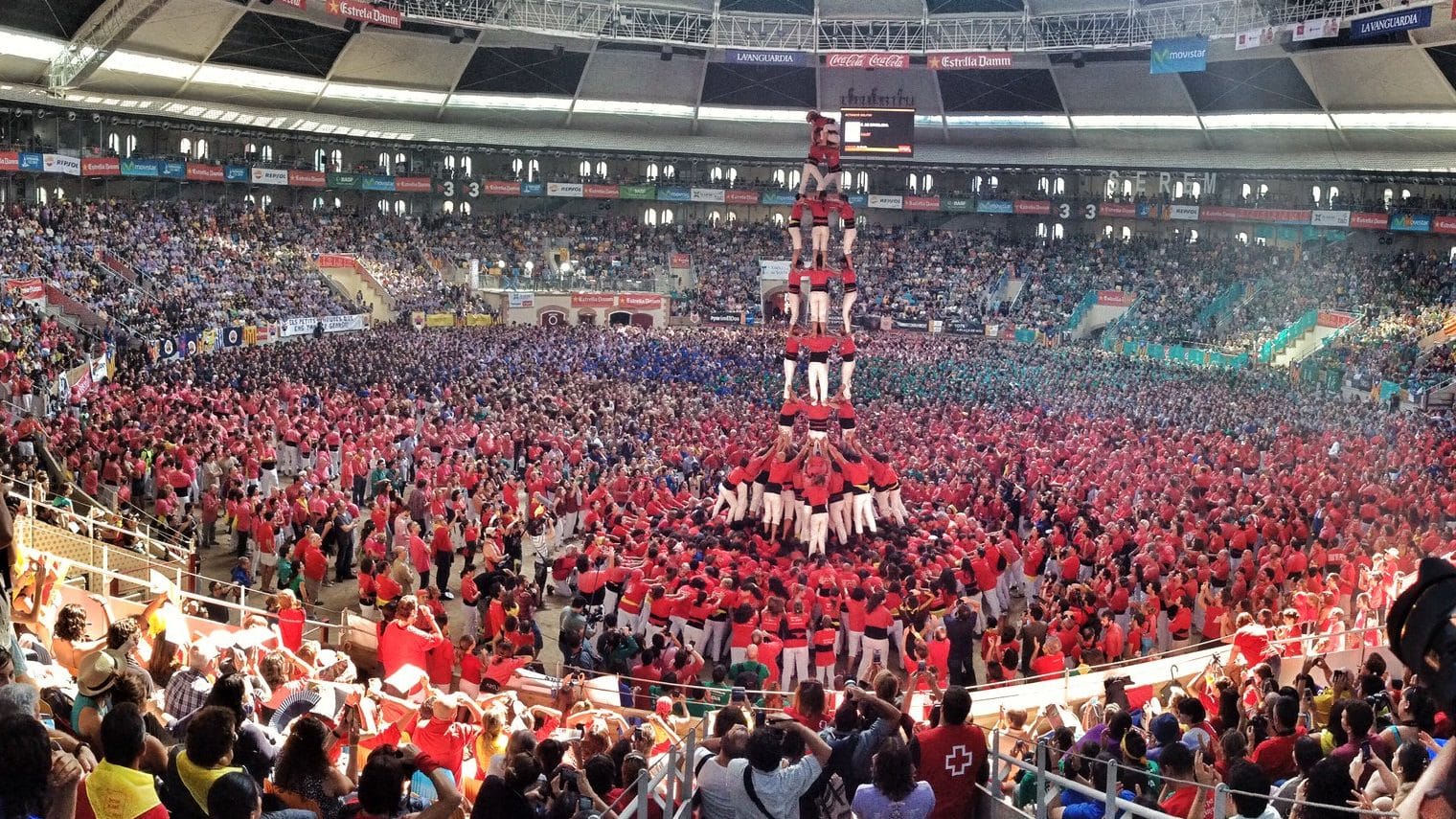 The Anatomy of a Castell
The tradition of building castells began in the 1700s in the town of Valls, west of Barcelona. The origins of building human towers stem from a traditional folk dance in the region. As this part of the performance became more and more popular, rival groups began trying to out-compete each other to create the highest tower. 1
Over the years, castells and the competing groups that make them (colles) have come to take on their own cultural significance. The towers themselves have become a symbol of Catalonian culture. A culture that faced oppression by the regime of the Francisco Franco beginning in 1939. After Franco's death and the restoration of democracy, castells emerged as a symbol of Catalonian culture, reaching new heights, both literally and in international recognition. 2
In 2010, Castells were added to the list of UNESCO's Intangible Cultural Heritage of Humanity. Colles, the groups that build these remarkable structures, are made up of people from all kinds of backgrounds. Men and women, bankers and doctors to carpenters and mechanics. The groups even include generations! With the youngest children — age 8, 9, 10, and 11 — climbing to the tower's heights to crown them.
The latter point might make some people a little squeamish. Yet, watching these kids get to be a part of a rich history they so deeply love is powerful. And, is probably just about as dangerous as other popular kids sports (think hockey, football, or soccer).
A Glimpse Inside the Castells
So with a little bit of history under your belt, let's take a look at what these absolutely remarkable towers look like in person. How they are built. And how they have come to unite people of all kinds in a celebration of common culture.
Here's a beautiful piece from the creators at Autobahn that explores the wonders of the Castells.
"The definition of Castells is a union of many people's efforts from all ages and social backgrounds to work toward a common end goal."
As you probably noticed, castells are more than a competition for the tallest human tower. They are something deeply cultural; a symbol and common rallying point for people to express their identity through. And like so many cultural touchstones, provide a sense of community and support.
Though the building of castells is no longer relegated to Sundays in the town square, the most important competition for the colles happens every two years during the Concurs de Castells. This is the largest human tower competition in the world, where the very best teams compete against each other in front of almost 6,000 onlookers.
The teams are judged on the difficulty of their towers, which can range in complexity, size, and height. In order to complete a tower the "anxenta", the smallest child in the group, must climb to the top of the tower to salute the crowd. Once this is complete, the castell must be deconstructed without falling apart in order to be considered successful.
This really is a remarkable feat when you think about orchestrating hundreds of people into a tower that weighs the same as three elephants, and rises 50 feet into the air!
Why do we do this?
Look around the world and you'll probably see quite a few other cultural traditions that will have you asking, "but why?"
Take a peek at these articles to see what I mean…
Communities provide something fundamental to our shared humanity. They are a way of passing down generations of knowledge, a way of expressing our identities.
We are not creatures that thrive in isolation. At our best, we come together to achieve great things. Whether those achievements are hoisting each other 50 feet in the air, or collaborating to launch and build the International Space Station. Our communities sustain us and make us capable of so much more.
Stay beautiful & keep laughing!
-Liesl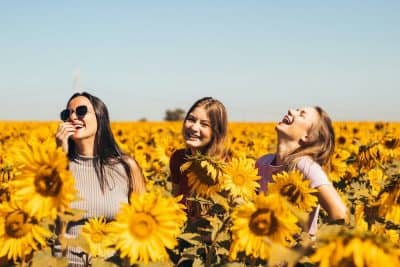 Don't miss out on a single article!
Enjoy unlimited access to over 500 articles & podcast that give you a positive perspective on the state of the world and show you practical ways you can help.
Sign up now!