When Dreams Come to Life in Your Own Backyard!
When life gets tough, people always tell you to "find your happy place." But what exactly does that mean? The answer is wildly different for everyone. Some folks like to kick up the dust inside the saloon of their very own Western town, while others prefer to let their minds drift into the inky curtain of the night skies. Get ready to celebrate the beauty within each other's differences—we are walking out the back door to explore some handmade backyard wonders!
When you were a kid, did you ever daydream about building an epic treehouse in your backyard? Somewhere your friends could gather without rules or judgment, your own little utopia? This type of dream often continues into adulthood, sometimes in the form of a Man Cave or a She-Shed.
But what if we could create a wonder-filled utopia as adults in a way that others can learn from and enjoy with their families, too? Today we are going to meet not just one, but two dreamers who made their utopian visions come to life!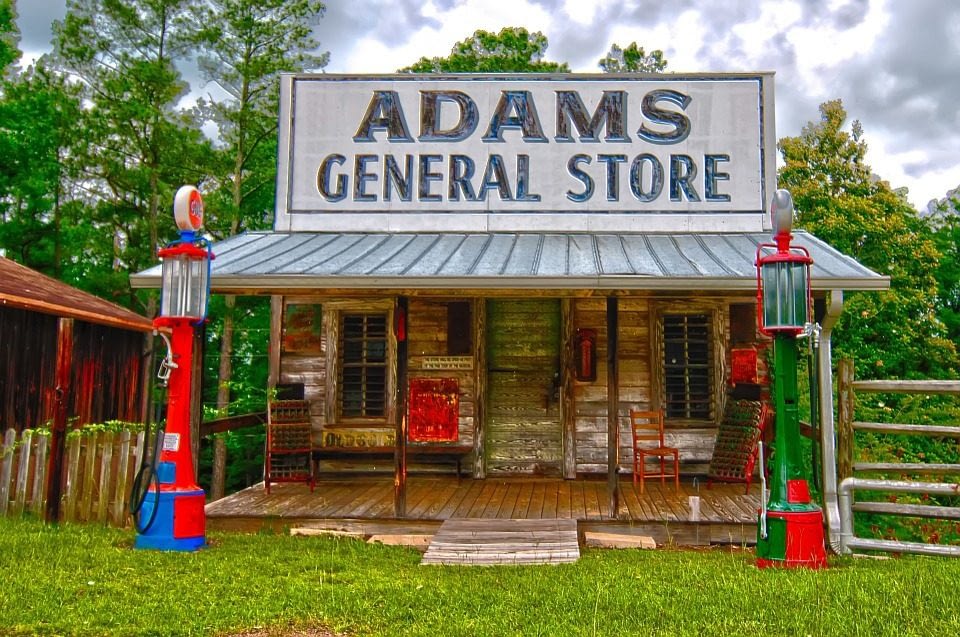 There comes a time in all of our lives when suddenly, we have a lot of responsibilities and obligations to worry about. Mortgages, appointments, and groceries consume our time, and stress invades our thoughts to a point where we forget what excited us in our younger days. But, every once in a while, a lightning bolt of enthusiasm strikes and gives us the energy to revive the fantasies that once had us electrically excited!
Seeking Out the Dreamers
Amidst the busy fog that clouds our daily lives, there are also wonderful creative ideas swirling around us like dandelion florets in the wind; they're just waiting to be scooped up and nurtured! Our planet is filled with people who are grabbing their hammers and nails and making their child-like designs a reality, and this first fellow really went above and beyond… he created his own town!
This story is a great example of someone who has harnessed his struggles and corralled his wishes to create a beautiful place where others are free to dream up their own aspirations and celebrate each other's individuality.
Saddle up, my friends! You're about to meet Edward JB Keeylocko, Sheriff of Cowtown Keeylocko!
‌Great Big Story is always wrapping their lasso around fantastic tales from all over the globe. Check out their YouTube library for more!
Are you inspired to dig out your cowboy boots and leap onto the karaoke stage? I sure am. If you find yourself wandering in the Southern Arizona desert, you can find out more about Cowtown Keeylocko events by visiting their Facebook page. You can also follow along with Edward's adventures via Instagram and Twitter!
What does your imagination want you to build?
Is your dream different from what it was as a child? As a kid, my ideal backyard wonder involved an elaborate treehouse complete with a drawbridge and a room filled with pillows — specifically for hosting tea parties. Nowadays, I could fantasize for hours about building a miniature town on my property. There would be a different building for each decade from the 1910s through the 1990s, encapsulating the history of American life during the 20th century. What a wonderful place to travel through time for a school field trip!
But enough about me… let's go to space!
Our next dreamer has been reaching for the stars (literally) since he was a child, and it has led to something truly extraordinary! This time we are heading to Monico, Wisconsin, to stargaze with Frank Kovac inside the planetarium he built with his own two hands!
Have you ever longed to see the green cosmic waves of the northern lights? Or felt the desire to lay beneath the stars and soak up their stunning display? Visiting a planetarium can be a great way to experience outer space without having to endure the bumpy ride on a rocket ship. 2
It took him over ten years to build his planetarium, but Frank Kovac was determined to share this celestial experience with others. You'll be amazed by what he has accomplished!
‌Now that's some serious ingenuity right there!
You can find more inspiring DIY stories through the series, "The Coolest Thing I've Ever Made" by visiting their YouTube Channel. You won't want to miss the backyard roller coaster, or the life-size T-Rex made entirely of balloons!
"I can't afford to build a theme park. What can I do?"
While we may not all have the time or funds to build something quite as grand in scale, there are tons of other ways we can utilize what we are passionate about. Love books? Try creating a Little Free Library at the edge of your driveway! Does whipping up new recipes in the kitchen rev your engine? How about hosting a cooking class or soup swap within your neighborhood? We can all harness our dreams and wishes and share them to enrich each other's lives.
Here are a few more articles about individuals who have used their creativity to make the world an even more amazing place!
Hidden Planets in an Everyday World!
Have you ever received a gift from a stranger that changed your view of the world? Get ready to experience a mesmerizing ball of wonder that fits in the palm of your hand! Let us take you on a global scavenger hunt in search of Josh Simpson's hidden glass Infinity Planets!
Read More
So, why are these backyard wonders so important?
Throughout the passage of time, there have always been people out there dreaming about what's next. Progress depends on the imagination of those willing to seek it out, and each of us has a unique insight to share that will be valuable to another person! When we display the courage to share our knowledge and spectacular enthusiasm with the world, we are opening up a new door of possibility! And just maybe, that door leads to your very own backyard wonder.
"If you build it, they will come."


— Field of Dreams
Keep dreaming and notice the beauty around you!
~ Renee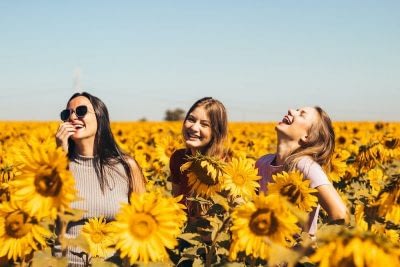 Don't miss out on a single article!
Enjoy unlimited access to over 500 articles & podcast that give you a positive perspective on the state of the world and show you practical ways you can help.
Sign up now!
Published: April 12, 2020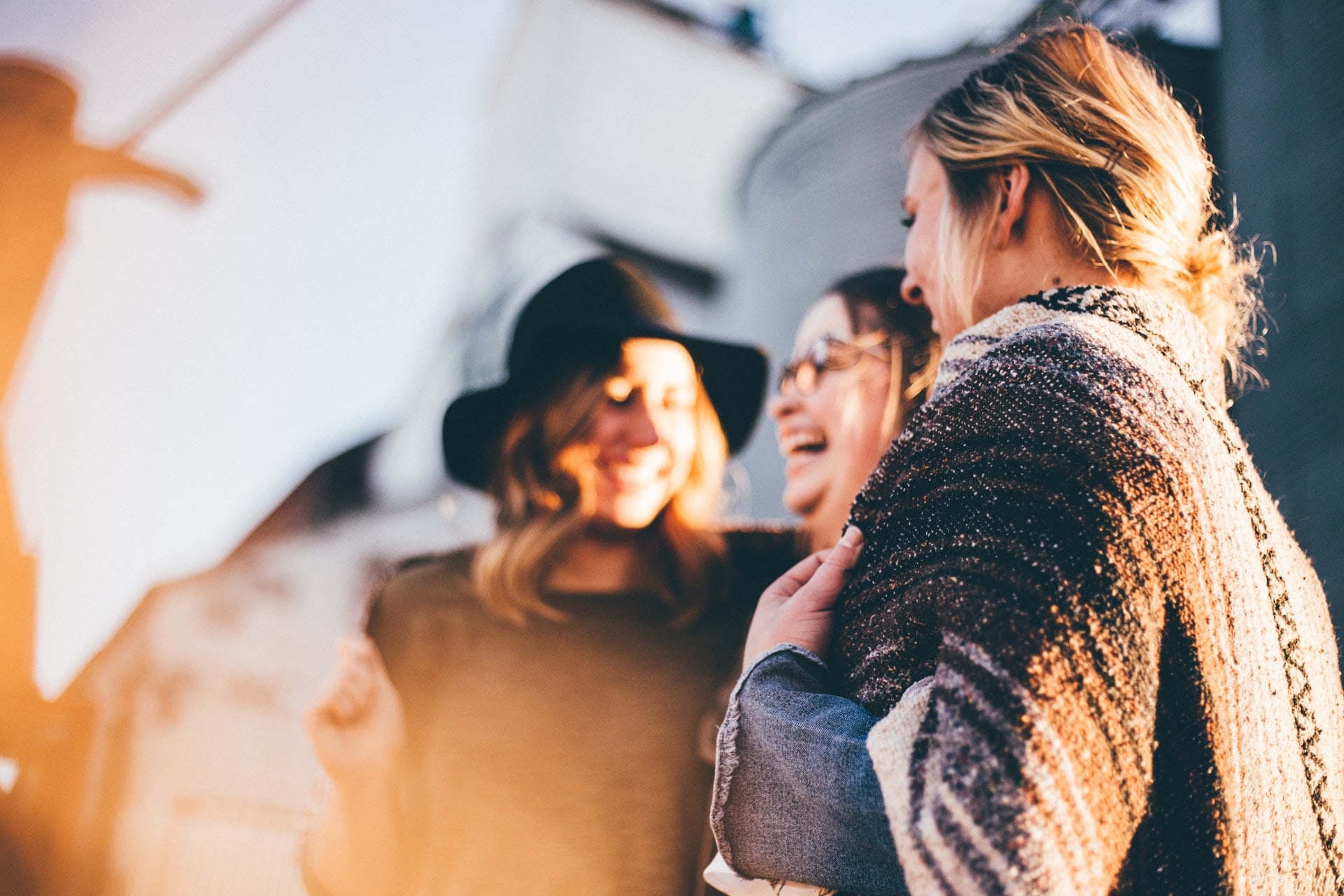 Join for as little as $2 per month
Connect with and learn from others on a member-exclusive platform. Ask questions and find help with projects, share trusted resources, request and attend workshops, and learn from others' experiences to catalyze your work.