Moles do it, rabbits do it, and now humans do it, too? In order to thrive in the extremes of their environment, residents of this Australian town have become known around the world for their unique way of life. From haircuts to homes, almost everything they do happens underground! It's a mind-bending way of thinking about what makes any of us not just survive, but thrive.
On this edition of Saturdays Around the World, we're heading deep into the Australian Outback to a town known as Coober Pedy. Here, 60% of the residents live underground. The reasons why will have you delighting in the ingenuity of your fellow humans, and rethinking what it means to live more sustainably!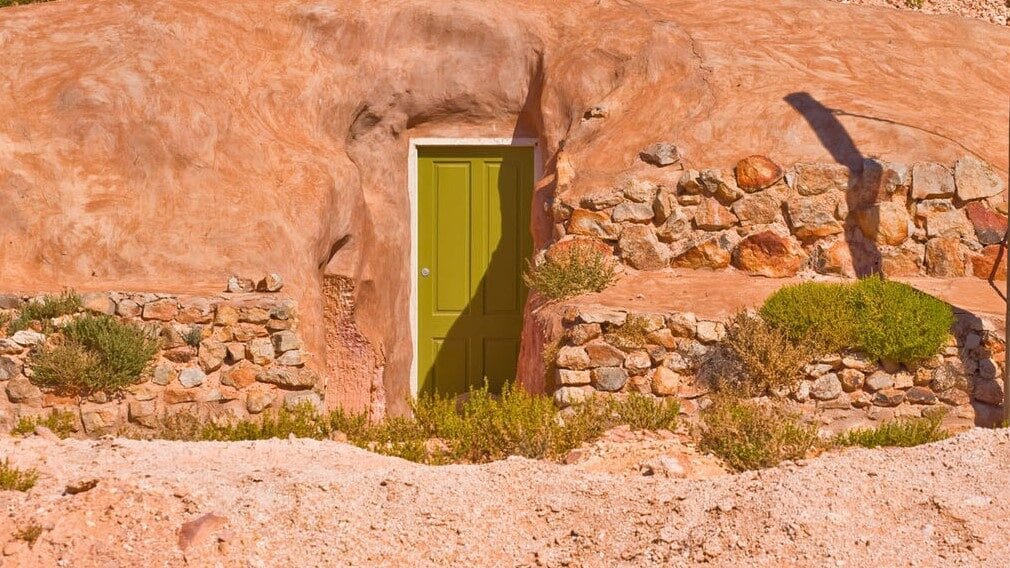 The Town Down Under
If you're like me, right now you're sitting above the ground. You have to heat your home when you get too cold and cool it when you get too hot and then pay the bills for both. But if you lived in Coober Pedy—a place that can reach over 120 degrees Fahrenheit in the summer and get close to freezing in the winters—you wouldn't have to worry about that at all!
Instead, to handle these extreme changes in temperature, residents have gone into the ground where most days remain a steady 69 degrees!
Digging isn't anything new to these folks—mining is what built this town. Opal mining, to be exact. That shining rainbow of a gem can be found in the cracks of the sandstone that makes up Coober Pedy. In fact, 80% of the world's opal supply has come from here! 1
Because of this, Coober Pedy's landscape has developed an even more unique characteristic. As you look across the dry land, you'll see hundreds of thousands of small piles of dirt, almost as if a mole or rabbit had been digging there. And on the other side of those piles will be a hole, representing the endless hunt for treasure that has taken place there over the years. "It's one of the only places in the world where you can be poor one day and rich the next," says one resident.
This means that sometimes, expanding your home can help you strike it rich.
One underground hotel even found $20,000 worth of opal when they were creating a new wing! 2
For a quick introduction to this marvelously special town, here's one of our favorite creators, Great Big Story!
Find more great work from Great Big Story over on YouTube!
From Mining Town to Sustainability Leader!
Not only are residents of this mining town utilizing the unique landscape to handle the temperatures, they're also becoming a leader in natural energy. With complementing wind and solar energies, 70% of the energy used in Coober Pedy is renewable!
They've quickly become an example for other mining towns to become more sustainable. For a better look at this, check out this video from BBC!
Find more from BBC Reel on YouTube!
Creating a Comfy Life
Even in some of the world's most extreme environments, people have figured out how to create comfy, cozy homes for themselves.
It's an inspiring and reassuring reminder of our adaptability and resilience as a species; for as our climate changes, we have to evolve with it. Finding ways to work with the environments we're in is the best way to move forward.
One of my favorite examples of this—aside from Coober Pedy, of course—is the Earthship community in New Mexico. They've stepped into a sustainable life, and most any of us could follow suit! Just take a look.
As always, my friend, stay open to new possibilities! There are people doing incredible things all over the globe, just waiting for you to meet them.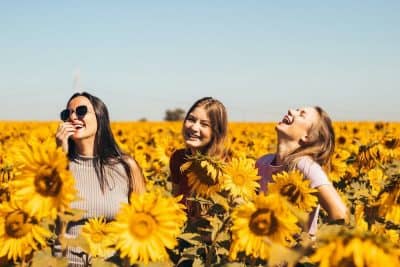 Don't miss out on a single article!
Enjoy unlimited access to over 500 articles & podcast that give you a positive perspective on the state of the world and show you practical ways you can help.
Sign up now!