Can we bring more humanity into healthcare? More connection? More giggles? Less stress? All around the world, healthcare centers are adding another employee to the staff who may seem a bit out of place in the sterile life of medicine: clowns!
Oh yes, medical clowns! Now, before you let any heebie-jeebies of those red-nosed, big-shoed clowns with the painted-on smile of your childhood send you clicking out of this article, these clowns are different. More than anything else, these clowns are here to provide comfort not just for the patients, but for the staff, as well!
Here's how hospitals can become more positive environments everywhere.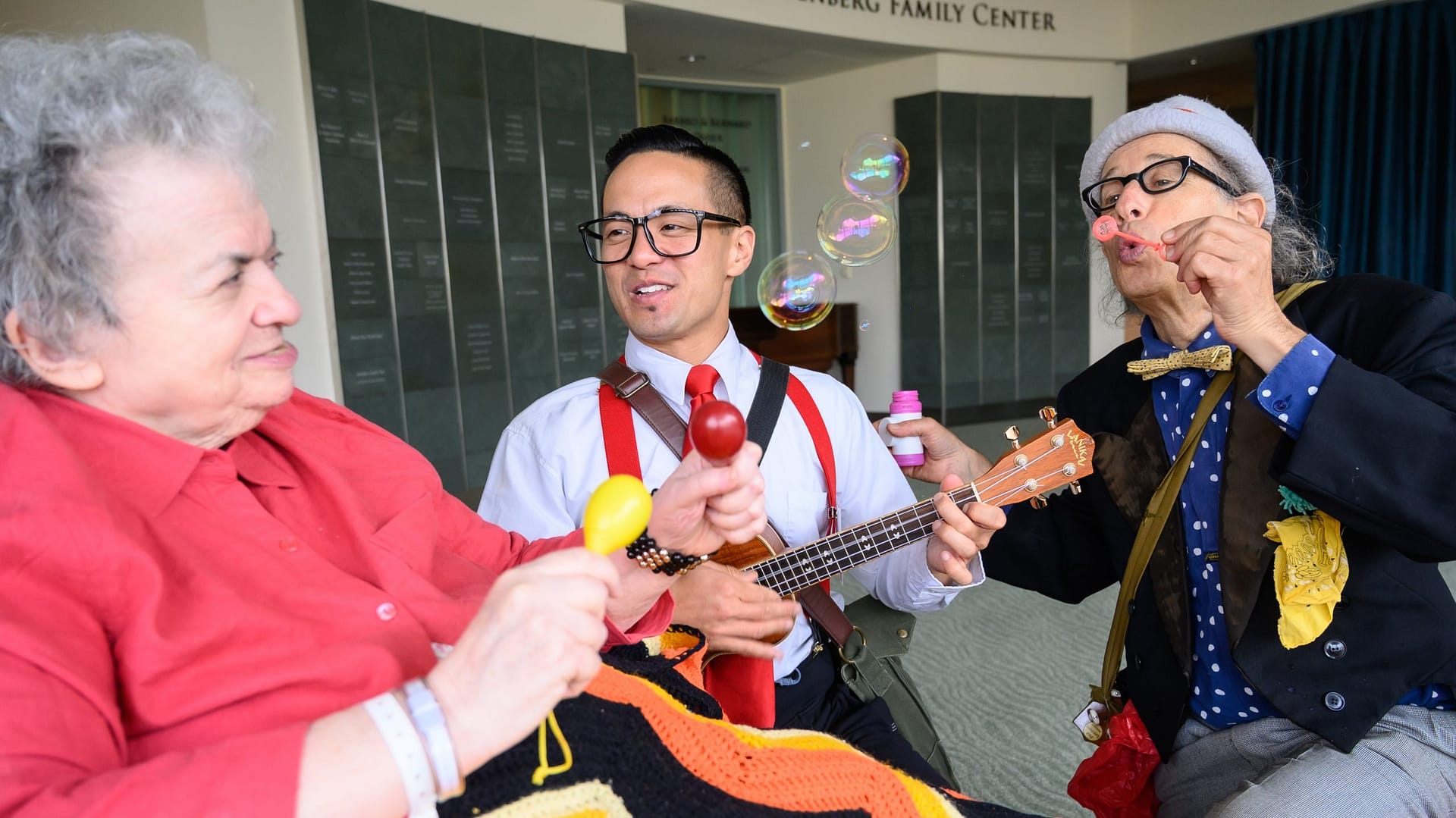 We aren't just clowning around!
These medical clowns can improve your health! Whether they're singing songs with or for the patients, dancing with them, or even pretending to go through the same procedures, these clowns take the weight off some of life's most uncomfortable moments. But that's not even the best part! By bringing comfort to these moments, medical clowns actually help make it easier for nurses and doctors to focus on healing!
In a recent study published in early 2020, they concluded that having medical clowns on staff provides multiple benefits, "includ[ing] cost-saving measures for the hospital, increases in staff efficiency, better patient outcomes, and lower stress in medical staff." 1
Imagine if you had someone in the room with you the next time you went through a stressful procedure whose only job was to provide you comfort? While the person who knows how to help heal your ailments is able to focus all their attention on that? How would that influence your experience at a hospital?
To help us discover more about this simple innovation in healthcare, here's Matthew A. Wilson, a now seasoned medical clown himself, on the TED stage! He lets us in on the magic he's seen happen between people right before his eyes.
Wasn't that an amazing talk?! To find out more about Matthew and his work, head over to explore his website! If the idea of medical clowning has perked your ears, you can discover more about this amazing innovation on the Medical Clown Project's website!
We can't get enough of the ideas that have been delivered on the TED stage. If you'd like to see some of our favorites, check out this category!
"I never would have made it if I could not have laughed. It lifted me momentarily out of this horrible situation, just enough to make it livable."

– Viktor Frankl
Regardless of what we're facing in life, a little laughter always helps. Even if just for a moment, that little giggle can remind us of our humanity; of what we share with each other, and the beauty and ease that still exist in being here.
Sometimes the best innovations aren't in the technologies we use, but in how we harness the power of human connection to get us through.
Laughter makes us feel at ease, soothing tension and relieving our stress response. In the long term though, the Mayo Clinic notes that laughter also improves our immune systems, mood, and personal satisfaction in life, as well as relieving pain! 3 It almost seems too simple to be so effective. But when it comes down to it, we're built to laugh; it helps us help each other feel better! What better place for laughter to be than in a hospital?
If you'd like to see how other funny people are helping us feel better, check out this article where some of the most popular comedians open up about their experience with their mental health!
After this year, this is something we all need.
As always, stay open to new possibilities!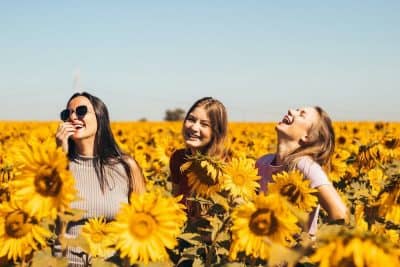 Don't miss out on a single article!
Enjoy unlimited access to over 500 articles & podcast that give you a positive perspective on the state of the world and show you practical ways you can help.
Sign up now!
Notes:
Gomberg, Jack, et al. "Saving Costs for Hospitals Through Medical Clowning: A Study of Hospital Staff Perspectives on the Impact of the Medical Clown." Clinical Medicine Insights: Pediatrics, vol. 14, Jan. 2020, p. 117955652090937, journals.sagepub.com/doi/full/10.1177/1179556520909376, 10.1177/1179556520909376. Accessed 8 Oct. 2020. ↩
TED. "The Health Benefits of Clowning around | Matthew A. Wilson." YouTube, 26 Feb. 2020, www.youtube.com/watch?v=uTfaua3X0RU&feature=emb_title. Accessed 8 Oct. 2020. ↩
"Stress Relief from Laughter? It's No Joke." Mayo Clinic, 2019, www.mayoclinic.org/healthy-lifestyle/stress-management/in-depth/stress-relief/art-20044456. Accessed 8 Oct. 2020. ↩
Published: October 25, 2020