When the 2022 Special Olympics USA Games organizers set out to design a logo for the event, they began in the traditional way of hiring a design firm. But in the process, they both realized something crucial was missing from the logo: the input of the athletes themselves!
For over 50 years, the Special Olympics has celebrated and supported the athletic and leadership talents of individuals with intellectual disabilities. Around the world, Special Olympics supports 5 million athletes with the help of 1 million volunteers and coaches. Now, as a new group of athletes looks forward to the 2022 USA Games in Orlando, Florida, they are getting the opportunity to shape the game to reflect their artistic talents as well!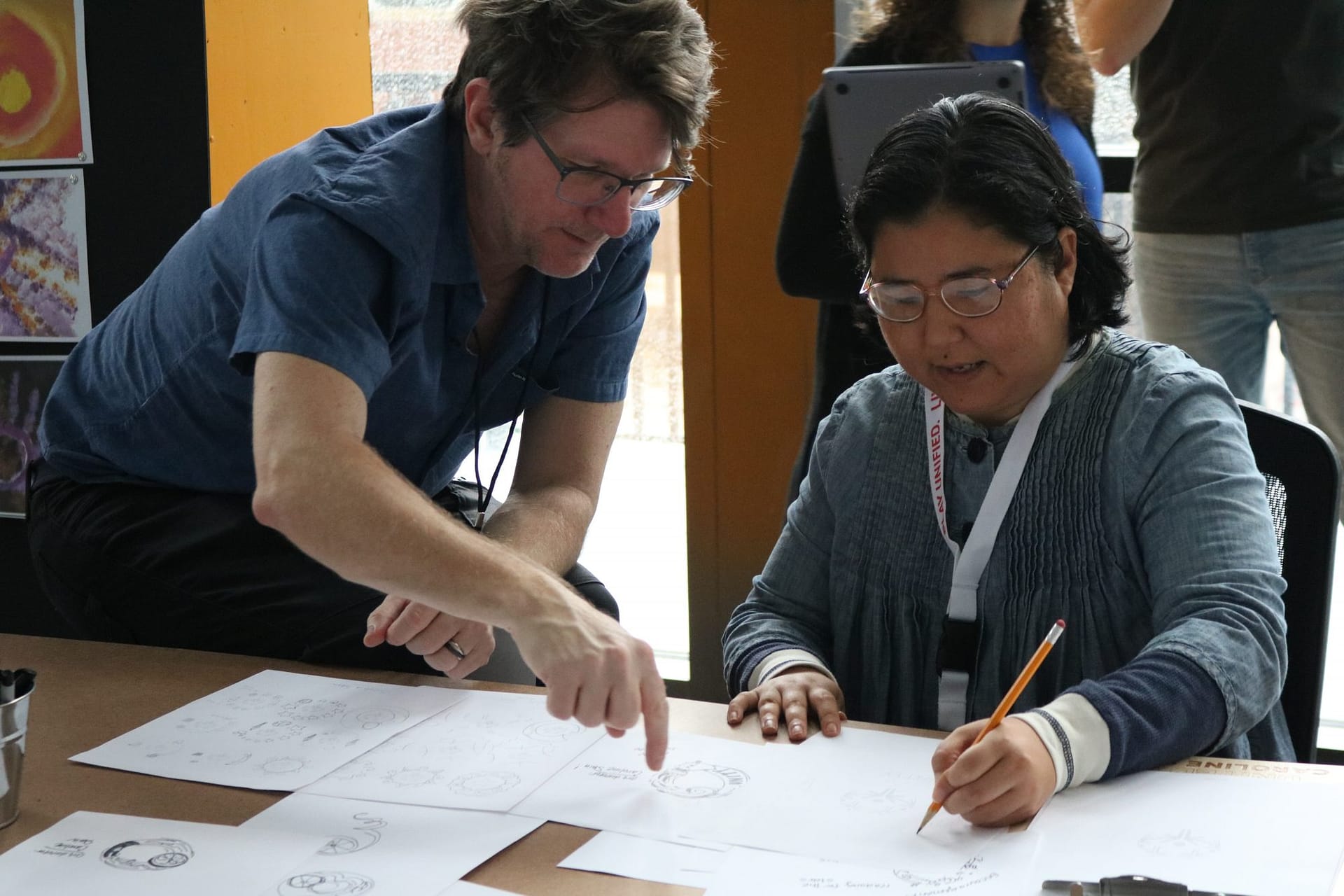 Celebrating the Spirit of the Special Olympics
In order to come up with a logo that celebrated both the spirit of the Special Olympics athletes and the organization's mission, they brought nine athletes from around the United States to Orlando for a design brainstorm.
Each of the participating athletes was an accomplished artist, from cake designers to painters and fashion designers. And when they brought those talents to the table to rethink what was possible with the creative team from Publicis Seattle, something spectacular happened. 1
Filmmaker Rayka Zehtabchi documented this beautiful collaboration in the marvelous short documentary United O. Take a watch…
If you want to see more from Rayka Zehtabchi check out her Vimeo page or website! She has some incredible work there that's worth exploring if you have a few extra minutes!
"Even though I have an intellectual disability I can still do what everybody else does. It may be different."


–Haley Waggoner, Athlete & Artist
How would our world look if we celebrated the unique talents and perspectives all people bring to the table?
What if we weren't constrained because of our perceived limitations? What if, instead, we worked to find ways our unique experiences can inform a better world for everyone?
We would probably start solving problems we didn't even know we had! And we'd be doing so in a way that touched more lives in a positive way.
If you are interested in checking out another article that celebrates people for their talents and not their limitations here's a great story to dive into next!
Changing History With Sports!
Anybody who has ever attended or participated in a Special Olympics or Unified Sports event for themselves knows the kind of incredible energy they create. There's a spirit of support, comradery, competition, and uplifting energy that can sometimes feel rare at a sporting event.
Special Olympics International has changed the lives of people with intellectual disabilities around the globe. Their activities allow athletes a place to grow, thrive, and lead. And it all started with the first International Special Olympics Summer Games in 1968. This event helped to solidify a movement to provide support and acceptance for people with intellectual disabilities.
But Special Olympics is more than the 100,000 competitions they put on each year in more than 170 countries. Special Olympics International has grown to include leadership training, health care, and educational resources. Their goal is to reach over 200 million people around the globe with intellectual disabilities. 3
So, here's a great, short piece from the organization that takes a look at the incredible reach of their impact!
If you're interested in getting involved with Special Olympics as an athlete, parent, coach, or volunteer, you can check out the Special Olympics website to learn about opportunities near you. Oh, and the 2022 USA Games are approaching as well! So, to learn more about how you can get involved there, jump over to their site, or follow them on Facebook, Twitter, or Instagram!
Whether you're an athlete, volunteer or coach, being a part of something bigger than yourself—something that gives back so much to their members—can really change how you see the world.
When we find ways to celebrate our unique skills and abilities we all win!
Imagine the possibilities if we celebrated the talents people bring to the table more often.
Stay beautiful & keep laughing!
-Liesl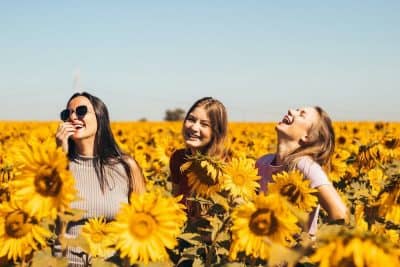 Don't miss out on a single article!
Enjoy unlimited access to over 500 articles & podcast that give you a positive perspective on the state of the world and show you practical ways you can help.
Sign up now!
Published: October 13, 2019