Have you ever considered the story the food on your plate has to tell? The history of a fresh ear of corn as you nibble it off the cob on a hot summer evening? Or the hands that tended the beans tucked into your favorite burrito? The seeds at the foundation of our most beloved foods have ancient wisdom and stories all their own. And, the more we learn from them, the closer we come to the way food connects us to each other!
Long before supermarkets and frozen dinners, most traditions in the Americas carried a deep ancestral knowledge about seeds, their importance, and the practices that help them grow best. Nowadays, we would call these beloved seeds "heirloom," "rare," or "endangered." But these seeds hold the key to the future of food security for us all.
Now, Native American farmers in the United States are working to keep their seeds, as well as the history and life-saving sustenance they hold, alive today! Here's what that looks like.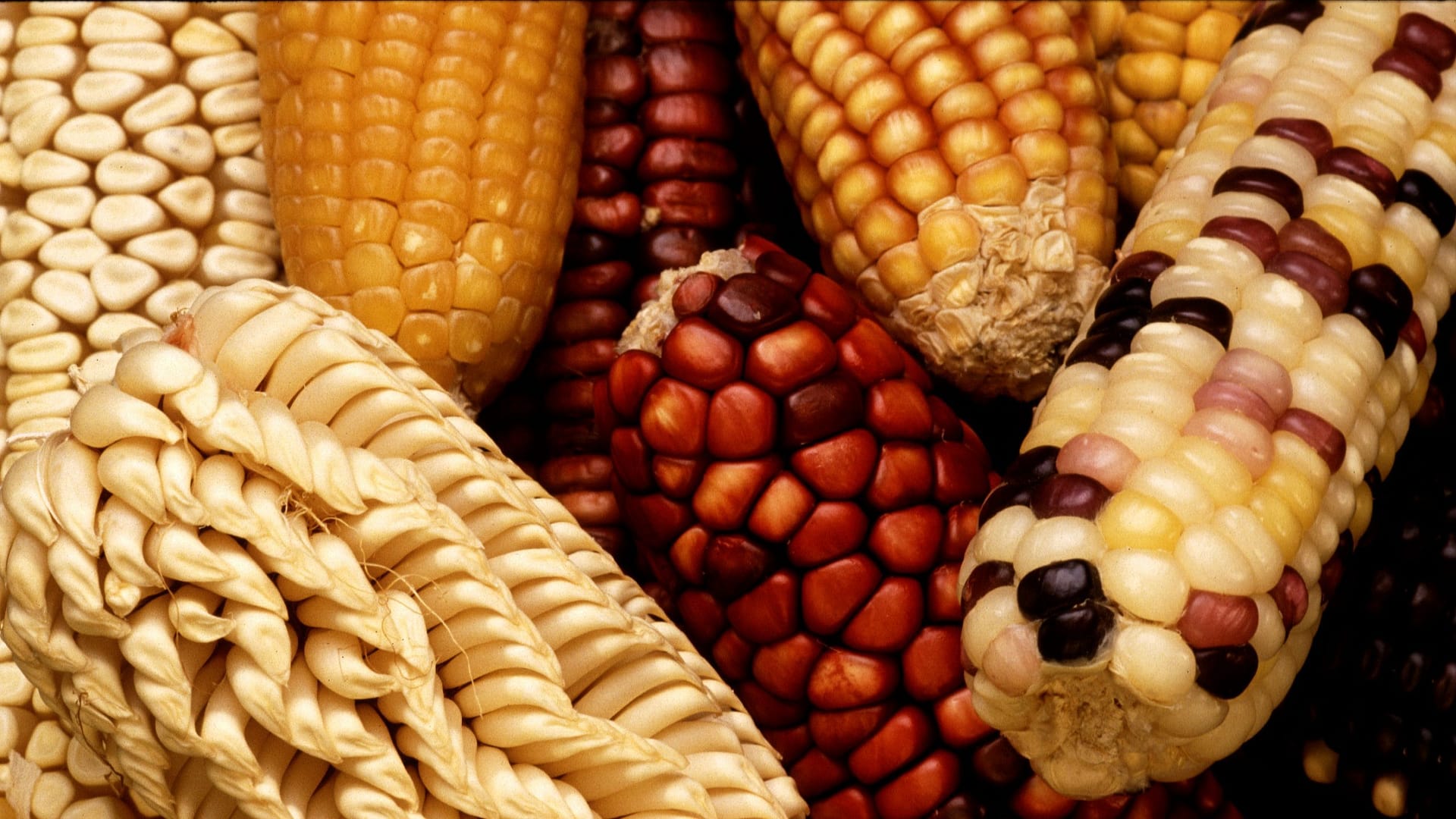 What if you went to the supermarket and found over 70 corn varieties to choose from?!
In the US, only about six varieties of corn are commonly grown. But did you know there are actually about 12,000 varieties of corn in the world?!
Focusing on only a few varieties of corn may seem streamlined and efficient, but there's a big downside. Without diversity in crops, the ones we grow are susceptible to being entirely wiped out by pests, blights, or depleted soils. With crops like corn and soybeans so central to our food systems, the results of such a shortage would be catastrophic.
Fortunately, though, there are stewards keeping the rarest corn varieties alive! And in doing so, they're ensuring a more secure future for us all.
Who are these stewards? The key to the fight for crop diversity is in the hands of Indigenous American farmers. And it all begins with the seeds. These farmers have been passing down carefully selected seeds for many, many generations, understanding each one to have its own cultural identity and flavor. And thanks to these seed keepers, seeds that were nearly lost to history have been saved from disappearing forever.
The Potawatomi and Ojibwe tribes and the Jijak Foundation in Hopkins, Michigan are making huge strides in bringing rare seeds back in large numbers! Watch them tell their story and begin to understand the wider world of the food you love in this insightful video from Great Big Story!
Thank you, Great Big Story, for yet again another important story for the world to see! Check out more of their stories here.
The Jijak Foundation is helping to bring seeds that once had only a few, almost extinct strains, back from near extinction by putting seeds into the hands of the native farmers. You can see more of their work and support their efforts by visiting their website!
Native Farms, Global Impact
In researching for this article I was able to speak with Rebecca Webster. She and her family run Ukwakhwa Tsinu Niyukwayayathoslu (Our foods: where we plant things), a farm that is making a great effort to plant foods for their people, the Oneida tribe. They plant corn, beans, squash, berries, tobacco, sunflowers, and more in an effort to reestablish their Oneida foods and fully reclaim their cultural and culinary identity.
After some seed shortages from a rush of people deciding to farm during COVID, Rebecca thinks people may be beginning to understand the importance of needing to keep heirloom seeds to have those foods for their families and communities.
She noted the importance of relying on each other instead of big companies. Rebecca said, "Heirloom seeds have not been genetically modified in any way. We do seed select, meaning we pick the best characteristics of those foods we grow. We keep those ones for seed. They have been passed down throughout the generations since time immemorial. You will not find them in a package on the shelf."
The importance of heirloom seeds, and the history they represent, was beautifully summed up in some of Rebecca's parting wisdom:
"It's about being thankful for everything that is around you to understand that we are all interrelated and we have a relationship with everything around us. We have a responsibility to take care of each other, and if we don't do that then there becomes an imbalance."

–Rebecca Webster
Their family farm has a YouTube channel where you can learn about the most wonderful things like three sister gardening and soaking corn in tea for planting! Watch it all here! You can contribute to their efforts here!
Learning from Our Past to Save Our Future
Seed saving may be a part of Native American cultural heritage, but in preserving this tradition, we all benefit from the food security it provides! When we talk about moving forward, we very often have to look back. There's a great saying that if you don't know where you came from, you don't know where you're going.
When we look back at the knowledge from the rich tapestries of cultures from around the globe, we can collectively sharpen our route forward. There are many indigenous practices and pieces of cultural heritage around the globe that are being saved or resurrected that are helping us to move us toward a brighter future together.
Check these articles out next to learn about a few of them!
What beautiful parts of your own family heritage has knowledge we all need right now?
Bring your joy to the surface and share it!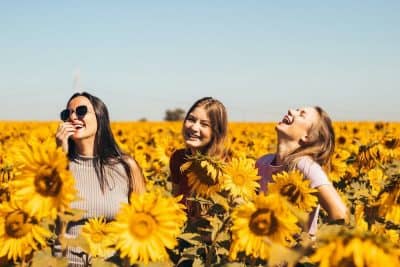 Don't miss out on a single article!
Enjoy unlimited access to over 500 articles & podcast that give you a positive perspective on the state of the world and show you practical ways you can help.
Sign up now!
Published: September 9, 2020