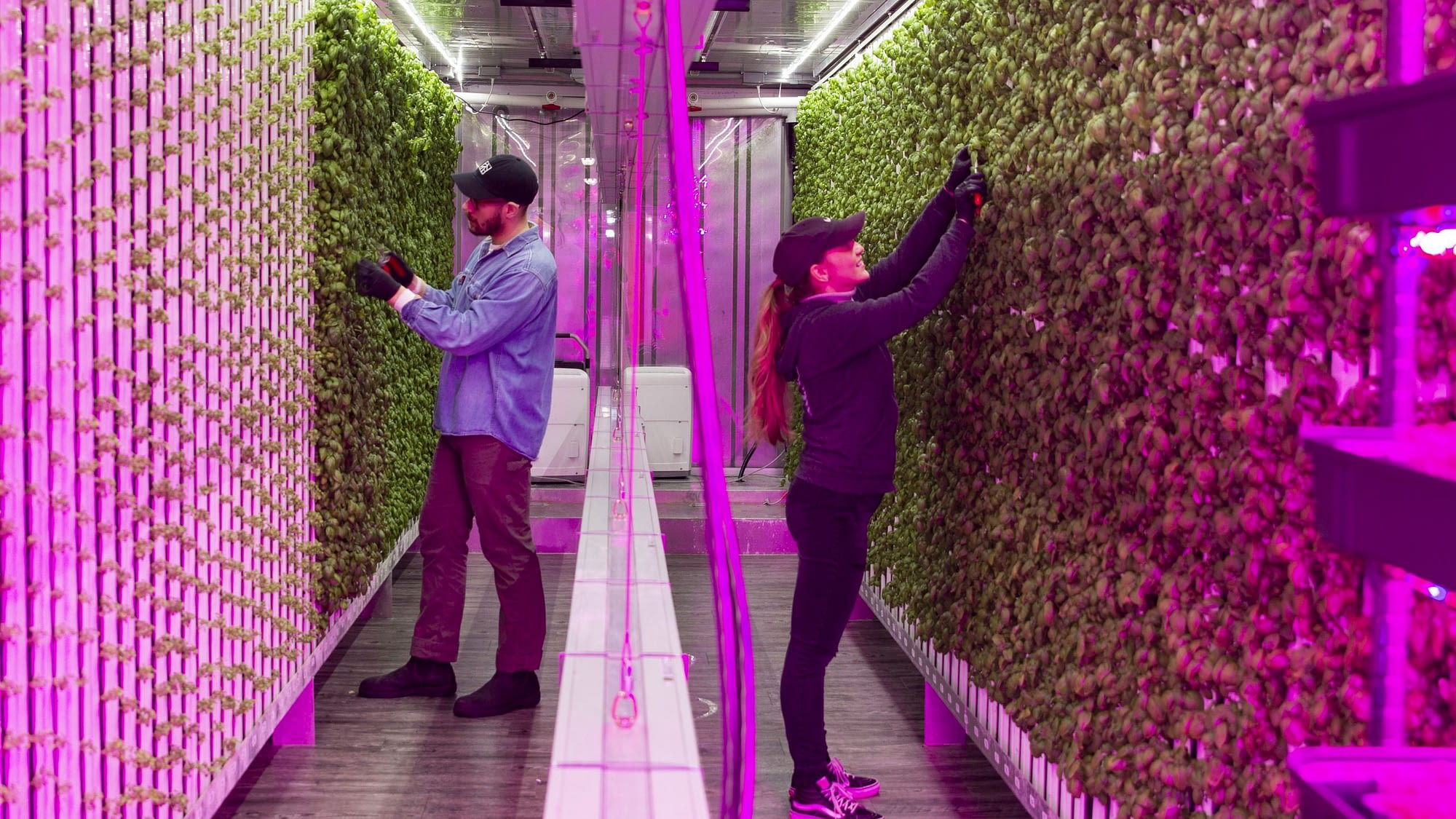 Can You Fit a 2-Acre Garden in a Shipping Container?
As the bustling streets of Brooklyn, New York rumble nearby,

most passersby have no idea there's a bountiful garden just steps away. It may have something to do with the fact that this garden's not in a field or in someone's lawn but in a parking lot, with acres and acres of fresh food growing inside shipping containers!
When people can't go to the farm, why not bring the farm to the people? That's what Square Roots is doing by growing fresh, nutritious food in cities to feed the communities around them.
Tucked away inside your everyday shipping container is the equivalent of a two-acre farm. Leaves from a variety of herbs and greens line the walls in columns, as purple lights shine on them and young farmers are hard at work tending to their needs. Let's take a look at how this all works and what it means for our future with food!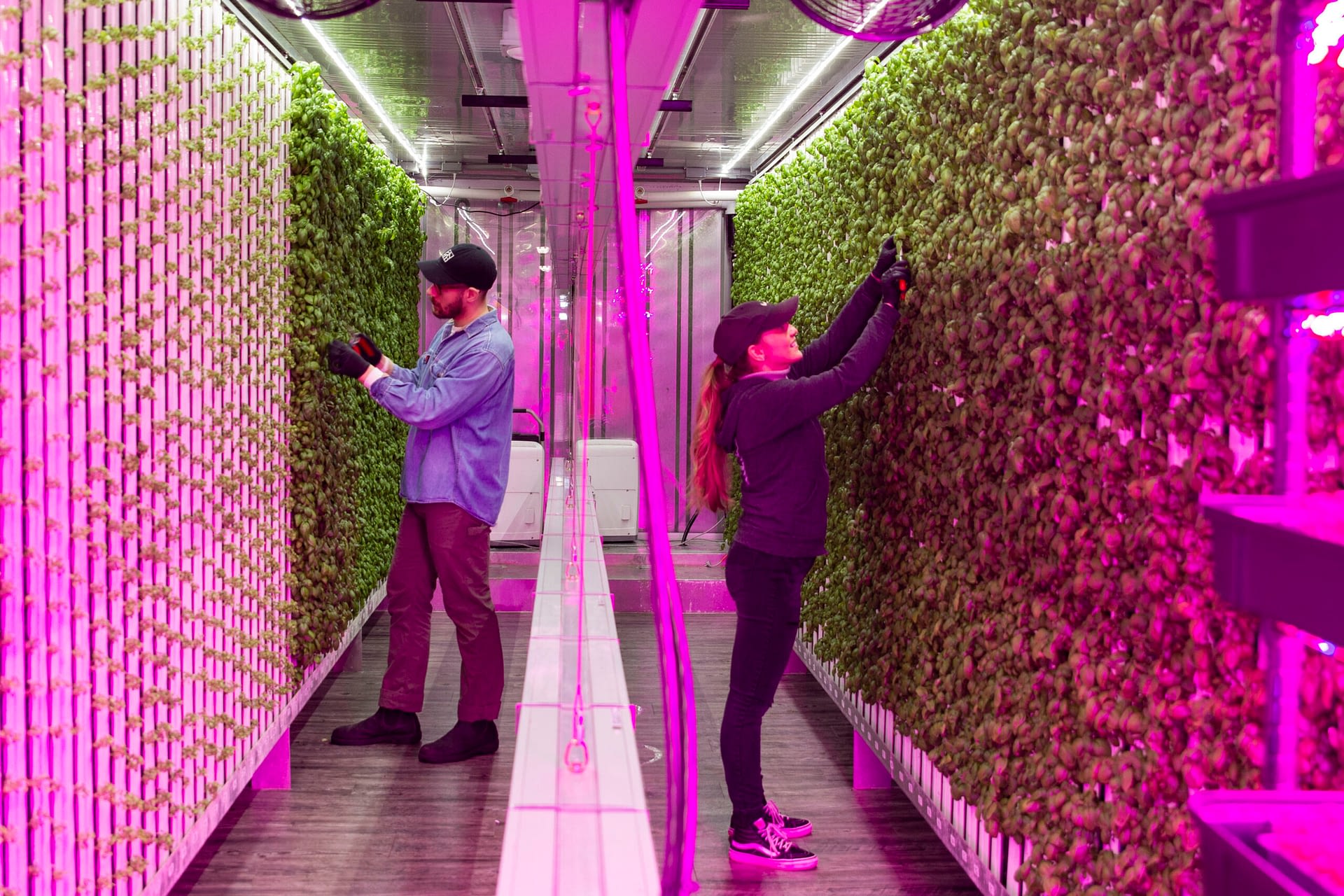 As we face growing populations and changing climates, our ability to grow enough food to support everyone's health remains in question. But this fascinating look into the future of food with Square Roots gives us the inspiration to keep pushing the barriers on our definitions of what "farming" is, where it happens, and who does it.
On a mission to bring nutritious food to people living in the city and counteract the nutrient loss that happens in our typical food system (when produce is shipped many, many miles), Square Roots is perfecting a sustainable model of farming that can change what we can eat in our growing cities.
To give us an introduction to their work, here's BEME News:
To find more great content from BEME News, check them out on YouTube!
Dive deeper into Square Roots!
Square Roots has sure been up to a lot in the two years since that video was released! Not only are they continuing their awesome Next-Gen Farmer Training Program to help young people get started in the industry, but they've also taken major steps to increase the transparency of information about our food and access to it with some amazing new launches!
Since Square Roots has data collection and technology in their DNA, they've decided to let the public in on it. In late 2018, they started putting QR codes on the back of all of their produce packaging so consumers can read the life story of their food; where it was grown, when, how, and by whom! Think about that: when was the last time you knew who picked that bag of spinach you just plucked off the shelf? Or what sort of environment it's coming from? Square Roots Transparency Timeline lifts the curtain on the stories of our food system and hands the consumer more power. (Read more about their Transparency Timetable here!)
Last year, Square Roots opened its first farm campus outside of New York City!
Gordon Food Service, one of the United States' leading foodservice providers, has signed on to have Square Roots campuses of indoor farms built on or around their distribution and retail centers around the country. Square Roots wrote in their blog:
"It's been exciting for us to witness a company as large as Gordon Food Service move so fast to address the increasing consumer demand for locally-grown food. It's also very clear that Gordon Food Service takes its role as a responsible member of the food supply chain seriously. They recognize that, at their scale, adoption of innovative solutions like Square Roots can drive significant positive change throughout the entire foodservice industry." 2
We couldn't agree more! When the goliaths in any industry shift their practices, they can begin a huge ripple effect. And this first farm is surely a big one. Read more about the farm–which they opened in September 2019 (congrats, y'all!)–in this blog post!
You can learn more about Square Roots by visiting their website or touring one of their farms in person! And subscribe to their blog to receive updates from them directly in your inbox. (They post great stuff! I highly suggest taking a look.)
Give them a follow on Instagram and Twitter to stay connected!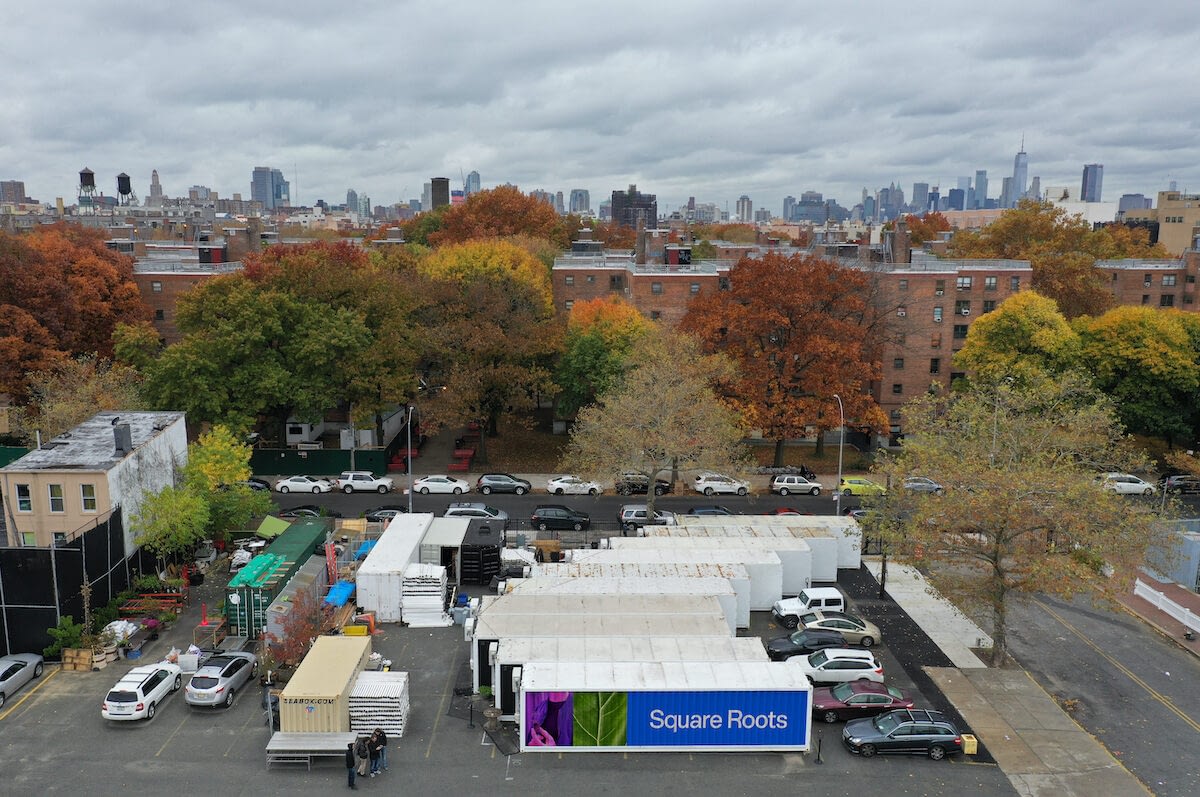 Can you imagine what it'd be like if your family had access to fresh food all year round?
How would that impact your lives? As our societies and populations have grown steadily over the years, it seems like we've been scrambling to establish a food industry that can accommodate our needs. But something else has been happening as humanity grows: our innovations have adapted. We've developed new technologies and uncovered more secrets from the natural world, meaning, we have an immensely better grasp on how plants grow and the tools needed to help them. Every year inches us closer and closer to a solution.
Square Roots is a really great piece of the puzzle, but of course, they aren't the only ones using their knowledge to make a dent in this problem.
From gardens on sidewalks, backyard pools, grown by a computer, or taking up an entire forest, just check out these articles to find more stories of people making good food accessible in their communities.
This Garden In a Pool Helps Put an End to Food Scarcity
What if an unused pool could be our blueprint to a more abundant future? It turns out that if we're a little creative, we can breathe new life into almost anything and build everything we need in fascinating close-looped systems! Here's one great example of a movement to revitalize our human ingenuity!
Read More
What can you do?
Well first, if you live in New York City you can use this locator to see if Square Roots is selling their produce at a market near you. (And make sure you scan those neat QR codes on the back of their produce—they'll give you all of the information about who grew the food and where it comes from!)
But for the rest of us without a shipping container garden in a parking lot nearby, what can we do? I'll just give you one piece of advice (and trust me, I'm giving it to myself as well): grow a plant inside! Any plant! Basil, thyme, spinach, tomatoes, strawberries, I don't care. If you can avoid buying one product at the market, that's a great start. Plus, you'll know exactly where that wonderful basil on your hunk of mozzarella came from. This article can give you some ideas.
If that doesn't seem like something that's possible, there are also great directories to find farmer's markets and CSAs near you! A simple Google search should suffice in pulling up your local options. But for those living in the United States, the Department of Agriculture's farmer's market and CSA directories are a really great resource. Just click those respective links and enter your zip code to see what's happening near you!
Do you have any other tips? Share with us on Twitter or Facebook!
Stay open to new possibilities!
"No problem can be solved from the same level of consciousness that created it." —Albert Einstein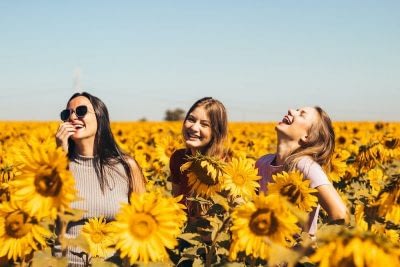 Don't miss out on a single article!
Enjoy unlimited access to over 500 articles & podcast that give you a positive perspective on the state of the world and show you practical ways you can help.
Sign up now!
Published: February 4, 2020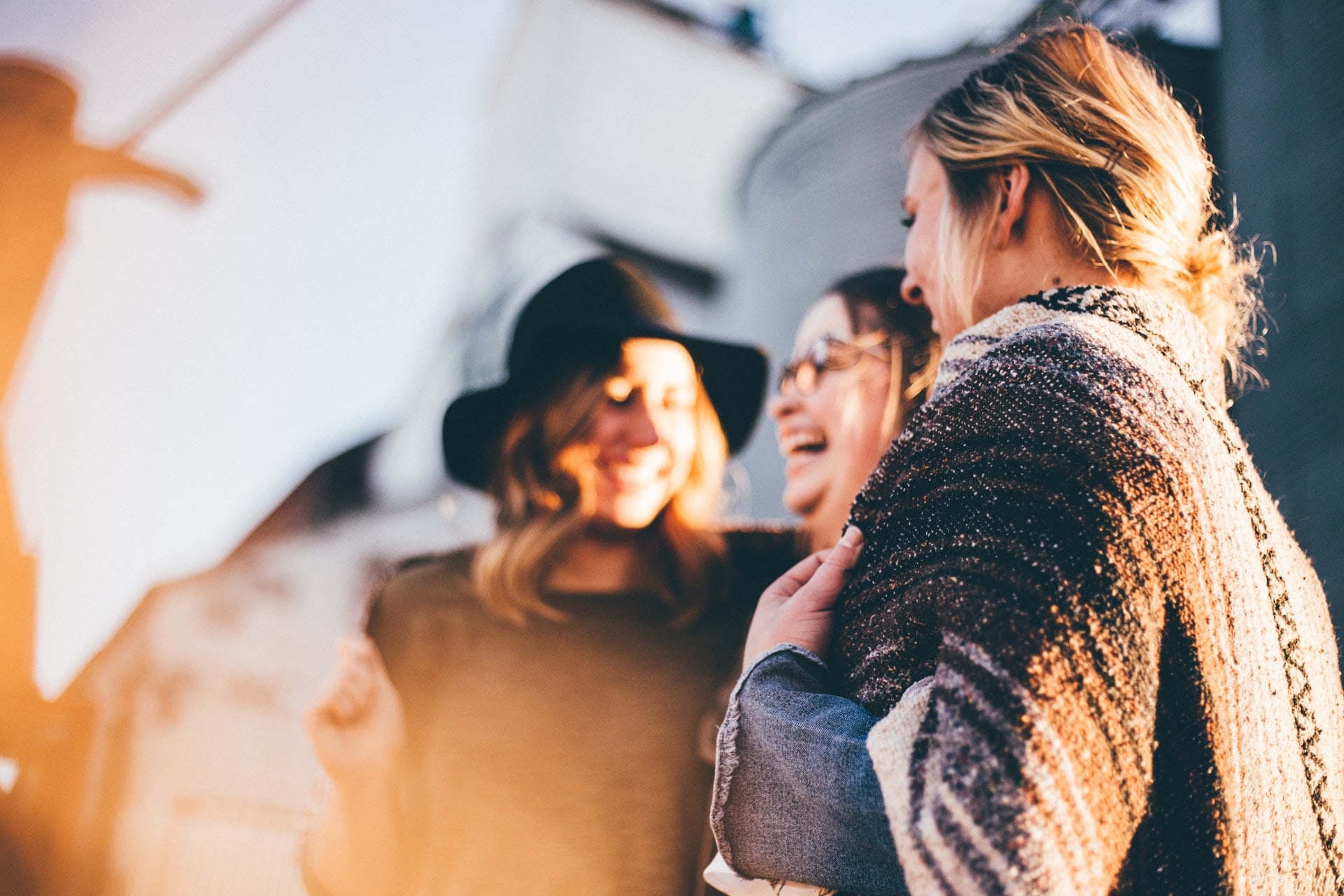 Join for as little as $2 per month
Connect with and learn from others on a member-exclusive platform. Ask questions and find help with projects, share trusted resources, request and attend workshops, and learn from others' experiences to catalyze your work.