Most people would look at Detroit's empty lots, brimming with unkempt weeds and not see a lot of opportunities there. But Timothy Paule and Nicole Lindsey are not "most people." Together they have been reclaiming the vacant lots of Detroit and turning them into a haven for honey bees! Who knows, this story might inspire you to take on the possibility on your community, too!
In today's article we're heading to the city of Detroit, Michigan to meet the urban beekeepers who are changing the landscape of their city and mastering the art of beekeeping, educating, and entrepreneurship.
Their inspiring story of what's possible when somebody sees progress and potential where others might not and starts to take action.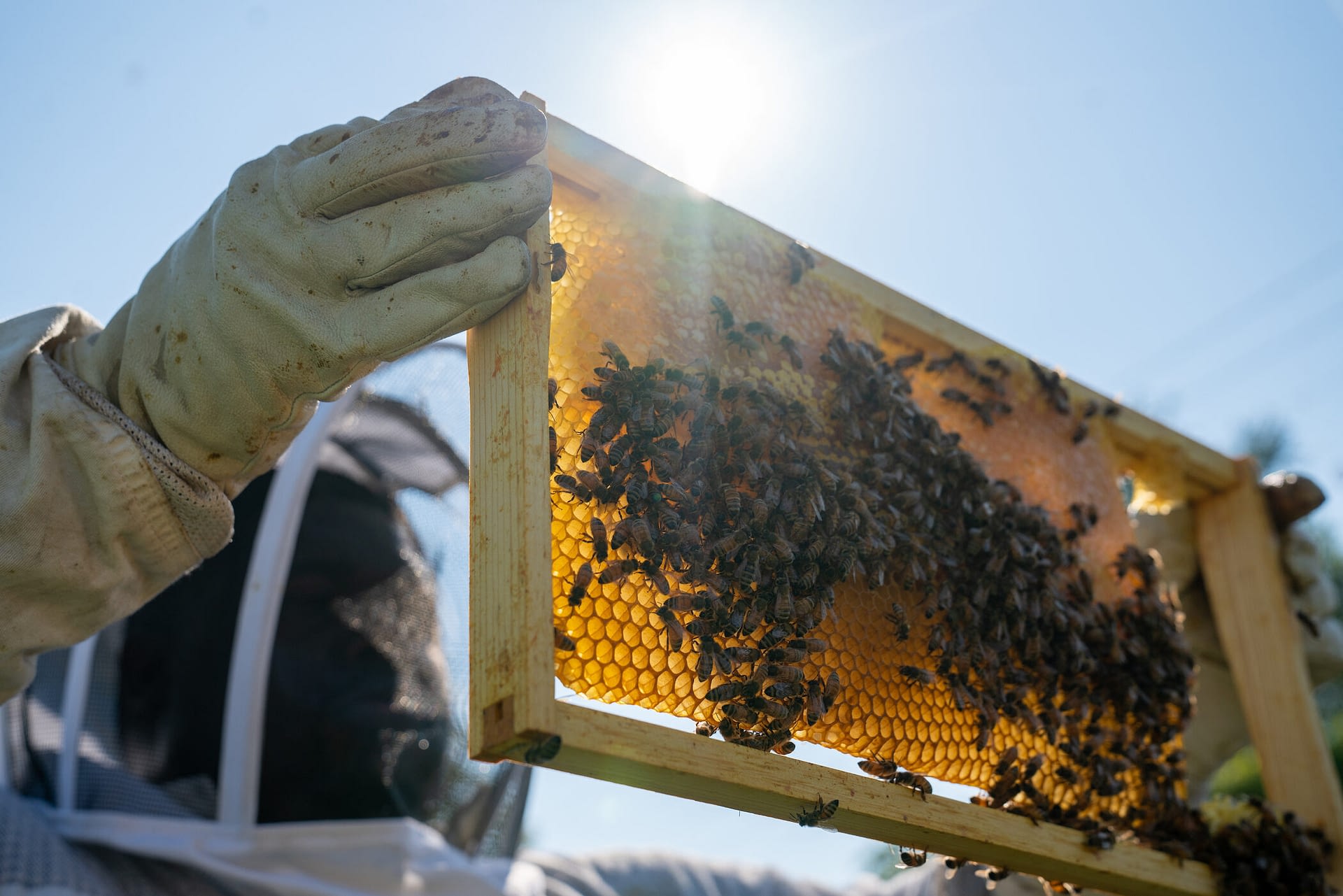 What is Urban Beekeeping?
Now when you think of beekeeping your first thoughts might drift to a white jumpsuit-clad beekeeper tending their hives overlooking rolling hills in the countryside. Something calm, rich with greenery, far from the city. So, the idea of urban beekeeping might seem a little foreign. But, it's a growing trend!
Don't you need flowers for bees?
Yes, of course! And that's what makes Detroit such a great place for urban beekeeping. With over 90,000 vacant lots in the city, native plants and wildflowers have started to take over. While this might seem terrible to some people, for the bees this means they have access to an endless supply of pollen and nectar. Better yet, none of it has been sprayed with chemicals that are harmful to bees!
Between 1950 and 1980 Detroit's population fell by over 600,000 people. 1 Since then, the population has continued to shrink. At its peak in the 1950s, during the expansion of the auto industry in America, Detroit was home to 1.85 million people. Now, it is down to 670,000. Facing the disappearance of jobs, increased racial tensions, and segregation, families fled Detroit, leaving thousands of empty lots and homes in their wake. 2
Over the past 40 years, Detroit has struggled with what to do with its thousands of empty lots. Urban gardening and farming programs have sprung up. And now, more people like Nicole and Timothy are transforming the city by seeing potential in Detroit's urban landscape.
You don't have to have a million dollars in your bank account to start an idea. Go for it.

— Nicole Lindsey
So how do you become an urban beekeeper?
After Timothy caught a cold that seemed immune to treatment, he remembered some of the old remedies his grandma used to use and turned to local raw honey to see if it could help. And it did!
This got Timothy and Nicole thinking, now that they knew more about honey, why not make more of it in Detroit? How could they take the "problem" of Detroit's vacant lots and turn it into an opportunity to transform their community? So, they started their non-profit Detroit Hives.
Really, though, it's a story best told by Timothy and Nicole themselves, and luckily we have this wonderful short documentary from our friends at Spruce Tone Films to share with you! Check it out!
If you want to keep up with Detroit Hives, like them on Facebook or follow them on Instagram!
You can also keep up with the amazing work of Spruce Tone Films by checking out their website, or following them on Instagram, Vimeo, or Facebook! Oh, and you may recognize their name from another great film we featured of theirs about the importance of saving silence in the natural world!
I think it's definitely important for people who belong to the community to help rebuild it.

— Nicole Lindsey
In less than a year, Timothy and Nicole took on the mantle as beekeepers, taking courses and purchasing vacant lots in the inner city of Detroit for their hives. Since they got their start in 2017, they have become change-makers in their city and in their community. Not only are they putting more and more of Detroit's vacant lots to use, but they are also running education programs at local schools, spreading the word about the importance of pollinators, and making raw, local honey available to people in Detroit's food deserts! If you're in Detroit you can make a visit of your own to their urban bee farm through their Air BnB experience!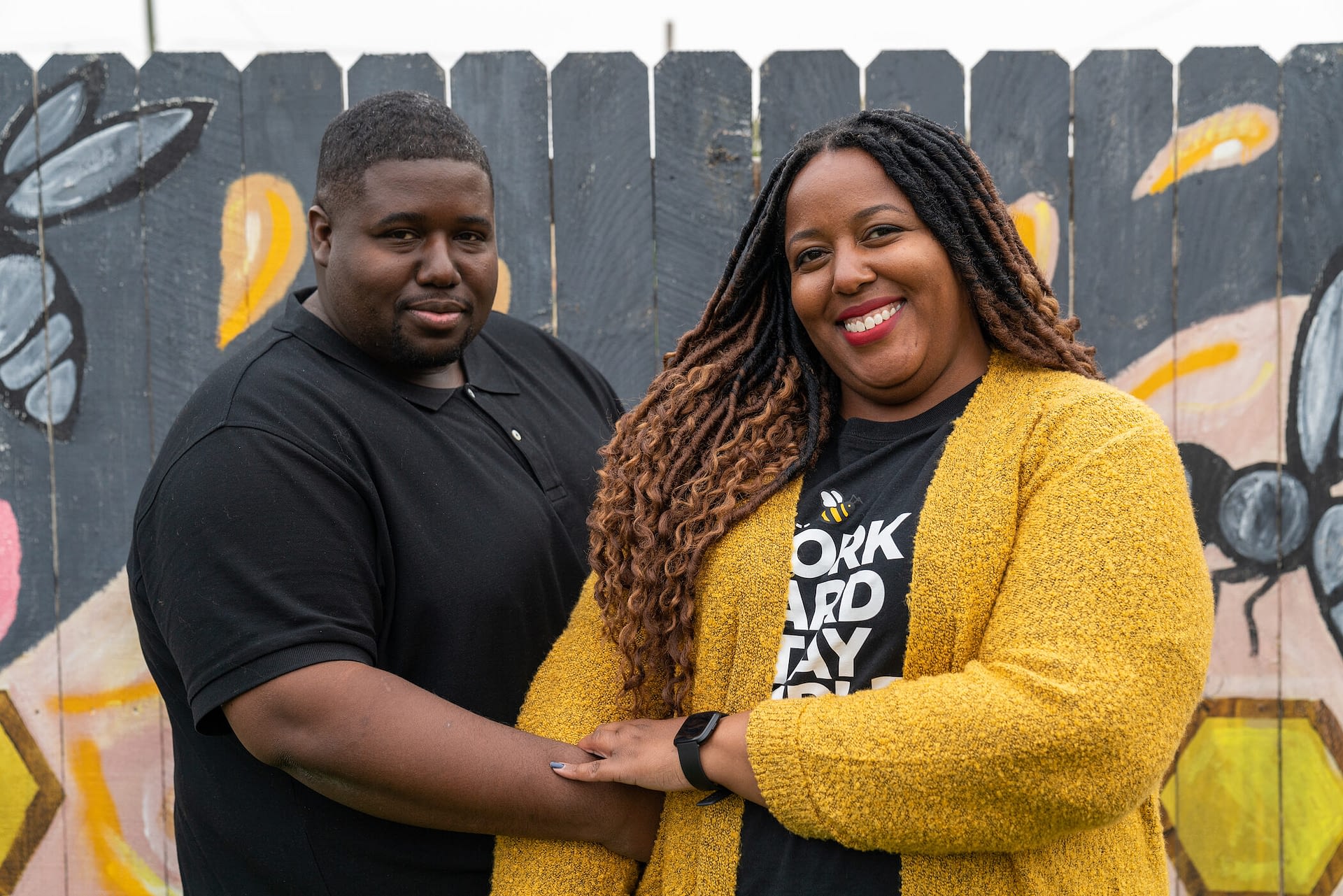 Detroit Hives is a great example of what happens when seemingly ordinary people take the problems in front of them and turn them into an opportunity for positive change. What would the world look like if more people saw the possibility in seemingly bleak circumstances? How many more community leaders would there be out there?
A subject as daunting as urban renewal can start with the courageous actions of a few people with a passion. That's exactly how Timothy and Nicole got their start. In setting out to make a difference where they were passionate and knew they could, they have had a positive ripple effect in their community. Check out the Conspiracy of Goodness Podcast Interview with Detroit Hives!
How might any of us take what we are passionate about and make a difference in our own homes and towns?
What's your unusual idea for making a difference? Let us know about your progress!
Stay beautiful & keep laughing!
-Liesl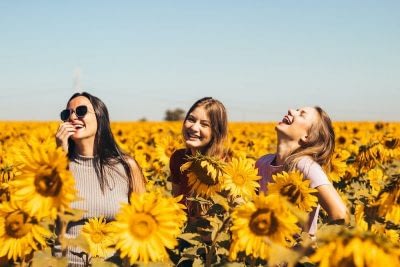 Don't miss out on a single article!
Enjoy unlimited access to over 500 articles & podcast that give you a positive perspective on the state of the world and show you practical ways you can help.
Sign up now!
Notes:
Beyer, Scott. "Why Has Detroit Continued To Decline?" Forbes, Forbes Magazine, 1 Aug. 2018, www.forbes.com/sites/scottbeyer/2018/07/31/why-has-detroit-continued-to-decline/#1f2f29fa3fbe. Accessed 29 Aug. 2019. ↩
Padnani, Amy. "Anatomy of Detroit's Decline." The New York Times, The New York Times, 8 Dec. 2013, archive.nytimes.com/www.nytimes.com/interactive/2013/08/17/us/detroit-decline.html. Accessed 29 Aug. 2019. ↩
National Geographic. "Detroit's Urban Beekeepers Are Transforming the City's Vacant Lots | Short Film Showcase." YouTube, National Geographic, 24 June 2019, www.youtube.com/watch?v=h_2GMByKxNQ. Accessed 22 Aug. 2019. ↩
Published: September 7, 2019