What if you never again had to sit in traffic or hear the sound of a loud engine? In Giethoorn, you wouldn't have to! With an intricate system of canals connecting the town, you'd grab your groceries, get your mail, and go out to tend your cows all by boat. It's a quieter way of life we may all find ways to adopt.
So many of us live in places where roads are king and idling engines and horns rule the air. But what if there weren't any? What if, instead of the sound of passing traffic, you heard water and waves from boats passing outside your window? Today, we get to see for ourselves what that fantasy would be like as we visit the very real town of Giethoorn in the Netherlands!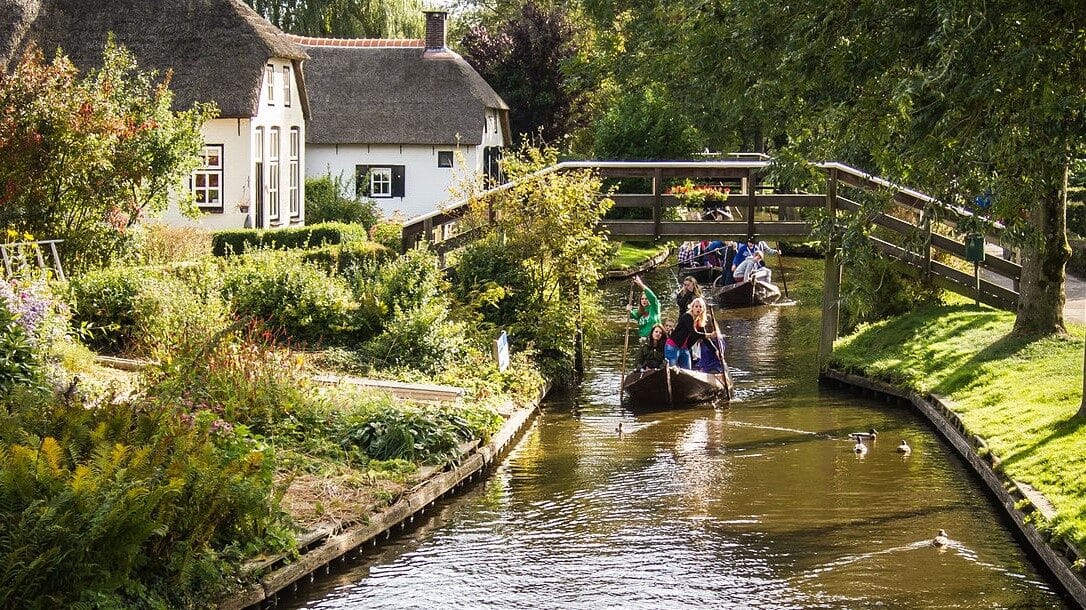 This idyllic town has been noted to be so quiet, the loudest sound may be the quack of a duck. Can you imagine?
In a world where silence is becoming a rare commodity, the way Giethoorn has stayed true to their calm, roadless way of life is all the more special. With "whisper boats" that have silent engines, canoes, kayaks, punters (a boat originally from Giethoorn), and over 150 wooden bridges across their 4 miles of shallow canals, people have plenty of other, quieter ways to get around.
As I look out my window to the paved street below with cars parked along it, I can't imagine just how much more pleasant it would be to see someone paddling by.
For a taste of this lovely town, we're turning to one of our favorite channels, Great Big Story!
If you'd like to see more from Great Big Story, head on over to their YouTube channel!
Wondering what they do in the winter? Sometimes, the canals totally freeze over and they're able to skate to work! (Sadly, this is becoming less and less frequent as the climate changes.)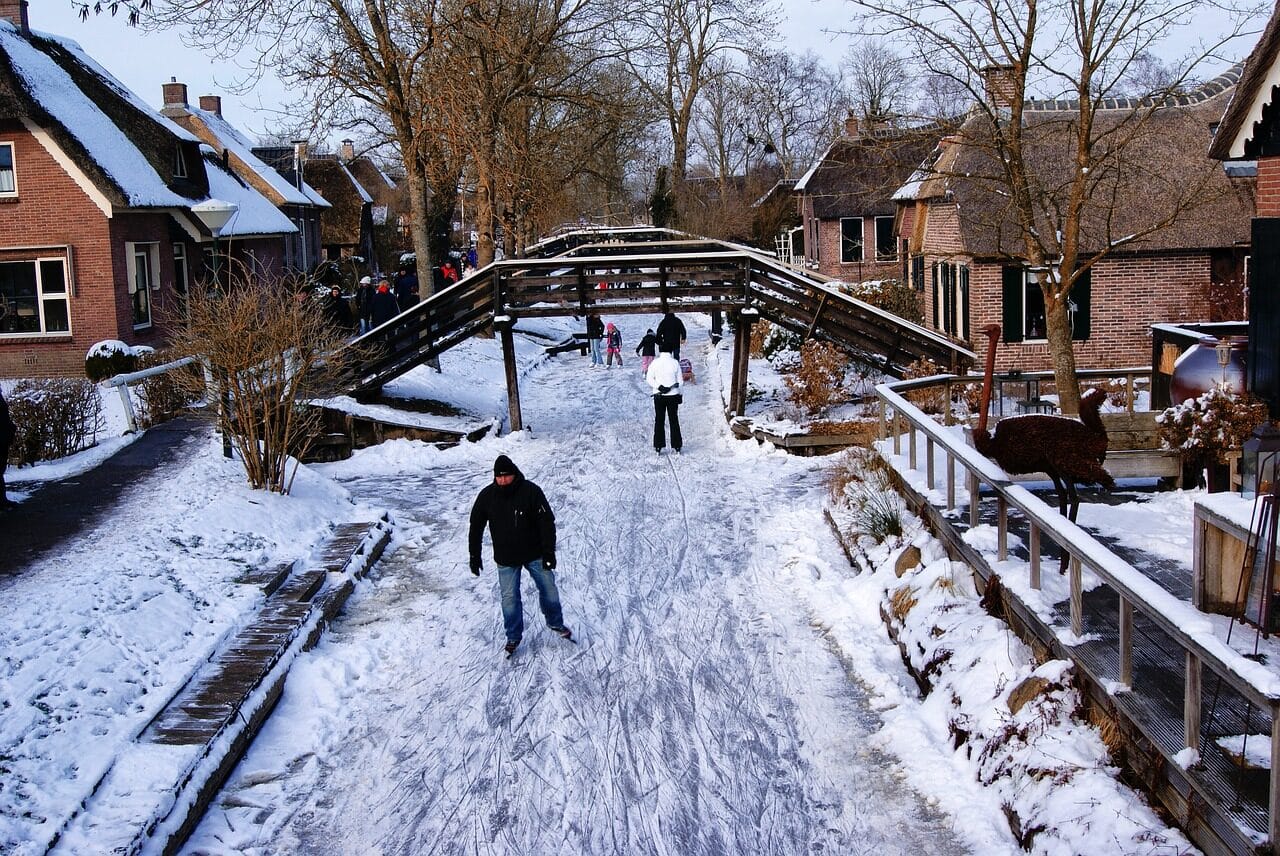 If you'd like to learn more about Giethoorn, I suggest this quick piece over on Atlas Obscura.
Isn't it lovely to go on these mini vacations?
Sometimes, it's just nice to know that a different way of life is totally possible. Just imagine, the next time you're sitting in your car in traffic, that you're in a boat in Giethoorn, probably hanging out with a duck.
Giethoorn shows us that we don't always have to change what's already been happening in our towns to match the times. While the rest of the world connected itself with concrete and gasoline, Giethoorn stuck to their boats and hand-dug canals. (They were dug in the 13th century in order to transport peat. 2)
New innovations are amazing, and they can take us to unimaginably brilliant places. But sometimes, the best places they can take us are back to our roots.
While cars and roads may be unavoidable in your life, what else can you do to find more quiet?
Maybe try planting a garden—either in planters or right in the soil if it's safe—or seeing if there are any nonprofit bike shops in your area who can hook you up with a new ride! Getting back to basics in these ways can help you slow down and relax. Because what's more annoying than a line at a grocery store or hours of traffic in a hot car?
To see how more people are slowing down and finding more quiet in their lives, check out these articles!
As always, my friend, stay open to new possibilities!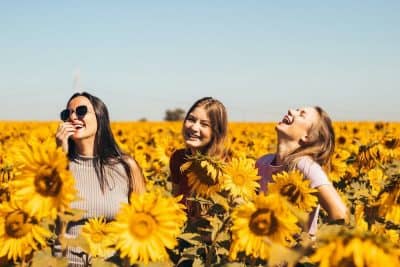 Don't miss out on a single article!
Enjoy unlimited access to over 500 articles & podcast that give you a positive perspective on the state of the world and show you practical ways you can help.
Sign up now!
Published: March 31, 2021