Have you heard of the engineers in Oklahoma who are taking 1.7 metric tons of carbon out of our atmosphere—the equivalent of taking 4 million cars off the road? 1 Don't be fooled by their adorable soft snouts and fluffy appearance, these 2,000-pound grazers are ecosystem engineers who are giving us hope for a cleaner, brighter future, all with the carbon-capturing power of grass!
Who are these champions of the prairie? Well, they're bison, of course! With their ravenous taste for grass, bison are the most humble heroes you're sure to come across today. On the Joseph H. Williams Tallgrass Prairie Preserve, conservationists are working alongside nature to reimagine our future by turning to the methods of the past!
Here's how embracing the way an ecosystem evolved has turned a mud-filled cattle ranch into the world's largest swath of protected prairie.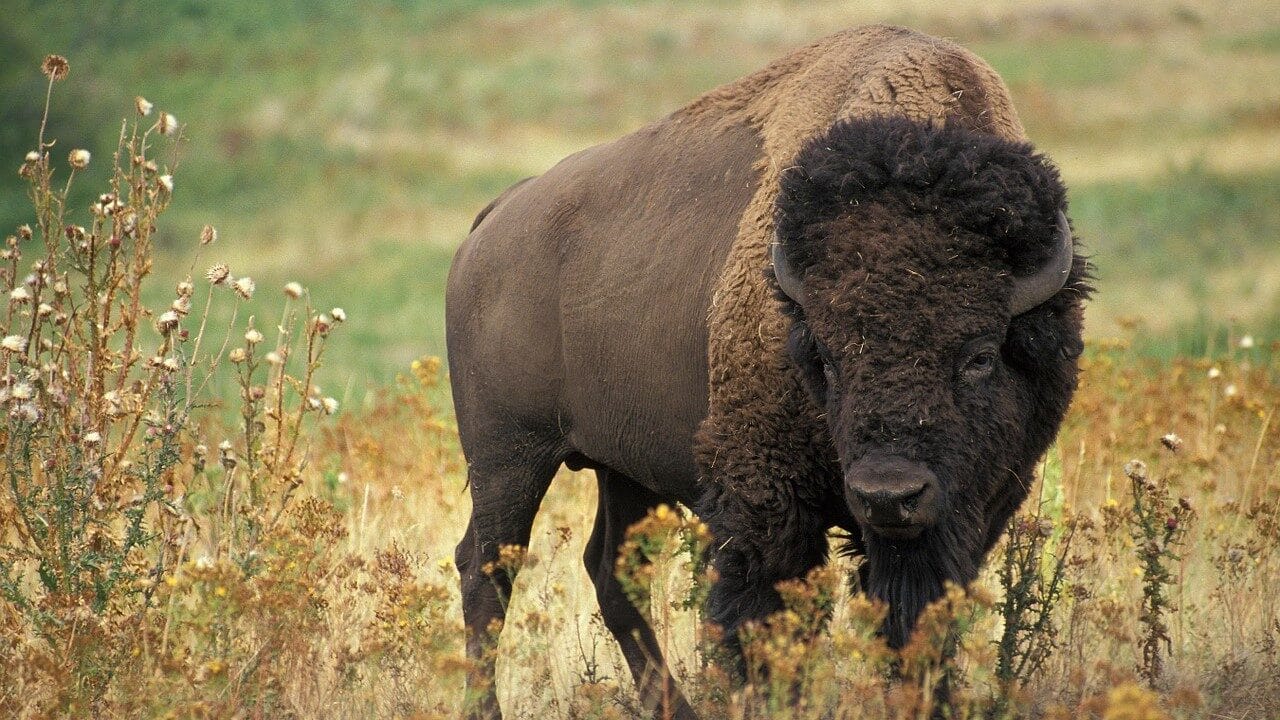 Why bring back the prairie?
Once upon a time, not too long ago, a thriving, unique ecosystem covered 14 states, from Texas to Minnesota. 2
These long, rolling stretches of grasslands may not have had the jaw-dropping stature of the Rocky Mountains or towering trees of the rainforests, but they're amazing in their own right. The prairies are home to an outlandish number of species and are a huge captor of carbon, acting as one of the planet's most important tools for keeping our environment healthy. You seriously don't want to sleep on the wonder of the prairie!
In Oklahoma's Joseph H. Williams Tallgrass Prairie Preserve alone, there are over 700 types of plants, 300 birds, and 80 mammals—and that doesn't even count the insects. (Which includes one cricket who is inspiring hearing aid innovations!)
There's more biodiversity in every square meter of these prairies than in some tropical forests!
Not only is it a host for this mélange of critters, but the grasses also act as a carbon sink! Unlike trees that store carbon inside of their barks and leaves, grasses pull it down into their roots and into the ground. So if these grasses catch on fire—which they have evolved to do—these fires don't release carbon into the air to nearly the same degree as when trees do. 3 So, how are people restoring these grasslands? Oh, I'm glad you asked. Here come the bison.
Out of all of the cattle in the world, bison are the only ones who are native to North America. 4 There was once an estimated 60 million bison grazing their way through life, until Europeans arrived on the lands and decimated their populations down to just a few hundred by 1884. 5
When The Nature Conservancy reintroduced bison to Oklahoma in 1993 as a part of their tallgrass preservation efforts, life on the prairie really started to change. 6
Since then, that population of just a few hundred bison has grown to over 2,500, and the 40,000 acres that they roam has been transformed back into a thriving ecosystem. PBS Terra brings us to Oklahoma to learn more about this amazing success story!
Whew! I love that notion at the end where they say that the other cattle who flock our world in insane numbers can do the same thing, too, if they're just left to being their wild selves!
For more inspiring looks at what's happening around our world, make sure you head over to PBS Terra's YouTube channel and subscribe. They're one of my favorites to check in with!
If you're interested in learning more about the Joseph H. Williams Tallgrass Prairie Preserve, make sure you head over to The Nature Conservancy's page on them. Speaking of, The Nature Conservancy does so much amazing work. I highly suggest spending some time checking out their other programs while you're there, as well.
"If you're trying to put Humpty back together again, you start with the bigger pieces."

— Bill Hamilton, Director of the Tallgrass Preserve
When we're looking at how to effectively solve a big problem, it can seem like a looming, towering challenge without many places to start. But as anyone who's ever tried to put anything together might say—be it an egg named Humpty Dumpty or a couch you ordered online—the first, most obvious place to start is the biggest pieces that are missing. When we find out where they fit in, everything else should fall into place nicely.
What are the biggest obstacles in the way of solving this problem? Is there something that's been left out of the equation? How can we add it back in?
These are questions that are fueling amazing advancements in the world of conservation and beyond. Check out these articles next to discover how people are finding those big missing pieces and filling in the blanks.
As always, stay open to new possibilities!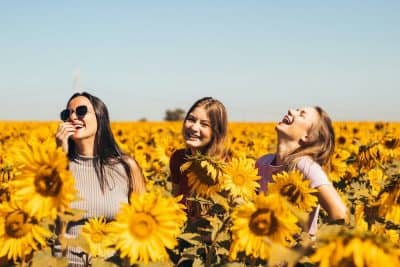 Don't miss out on a single article!
Enjoy unlimited access to over 500 articles & podcast that give you a positive perspective on the state of the world and show you practical ways you can help.
Sign up now!