Resting beneath the ocean's surface lives a tiny, slender creature spending its days just hanging out, mystifying the human race with its long tail, fluttery balletic movements, and peculiar habits. But could they be more than that? If we spent a little time with them, could this strange little fish actually teach us something about ourselves? This thought leader brings us down into his underwater kingdoms to tell us all that he's learned from seahorses!
While the lessons may not always be clear at first, there is a lot we can learn from nature. All over the planet, people are teaming up with creatures to detect disease, clean the ocean, and even reduce our waste! The sounds of nature are even shown to help us heal and reduce stress. 1
But today, while hanging out with seahorses on carefully positioned palm fronds placed on the ocean floor by Rog Hanson, we are posing the question: "Can wildlife make you a better person?".
To answer this, we're diving in deep to learn more about these elusive underwater beauties, how we can be more like them, and why one man has dedicated his life to studying them. Take a deep breath, we're jumping in to explore their majestic ways with the one and only Seahorse Whisperer!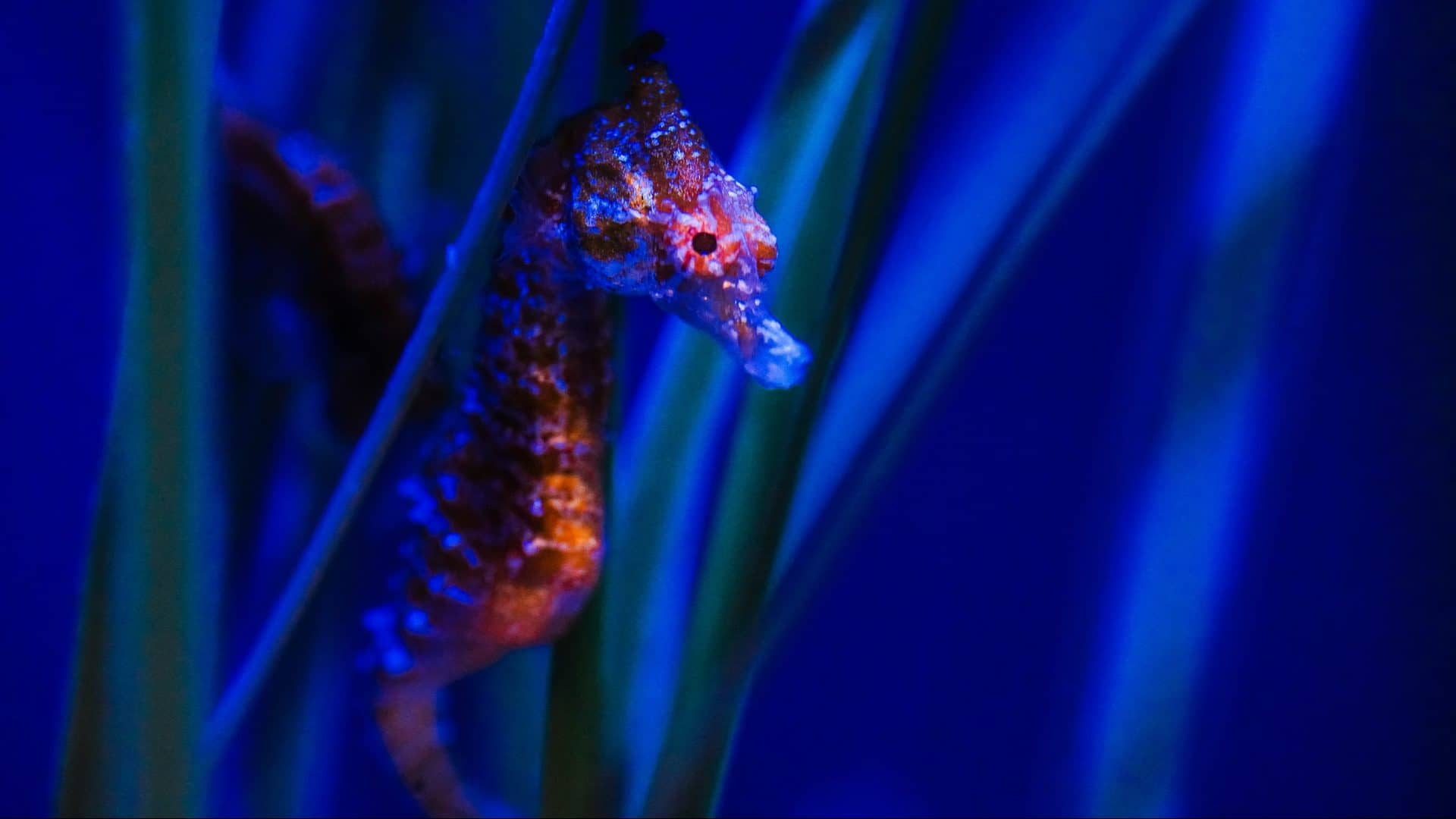 He Who Whispers with Seahorses
Now, one doesn't acquire a title like that for no reason—let's find out more about him, shall we?
Retired school teacher, Roger Hanson, has been diving with Pacific Seahorses for over 4 years. Something magical happened on that first dive, a connection to these creatures manifested that neither time, bad weather, nor a global pandemic could hinder. Since he first discovered the seahorses hiding out along an unlikely part of the California coastline, he has been caring for them by building underwater seahorse sanctuaries to help them flourish! (These aquatic cities have amazing names by the way! If you were to dive with Rog you could find yourself visiting "Atlantis", "The Bellagio", or "Vegas"!) With the help of the local Long Beach authorities and a handful of passionate sponsors who have offered air tanks and boat rides, Roger has completed over 1,373 dives since that first encounter in July of 2016.
Roger's enthusiasm for seahorses is totally contagious.
He could tell you the names of the seahorses living in each colony, where they sleep, who they are dating, and even describe their unique personalities! In an interview with LA Times, Roger pointed out a bright orange seahorse named Bathsheba. "Isn't she beautiful?" he says. "She's our supermodel."
It's clear that Rog loves these itty-bitties like they are his own children, and often refers to them as "his kids". He even claims that spending so much time with these beautiful creatures has changed his personality in profound ways! 2
You're probably thinking "Wow! Who is this guy?!". Thanks to one of our favorite creators, Great Big Story, we can take a closer look into his story, and learn how a man from Iowa became an expert on the rare Pacific Seahorse.
‌Isn't it funny how life leads us directions we never thought we would go? Roger really wrapped his tail around helping the thing that inspired him. He found a way that he could be helpful, and by golly, he went for it! You can follow along with his adventures by visiting his Facebook page!
Roger took queues from animal experts such as the brilliant Jane Goodall when introducing himself to the seahorses.
Like Jane's salutation with the chimpanzees, Rog gradually made himself known to the shy sea creatures and let them get accustomed to his presence before attempting to photograph them. Getting to know the personalities of the seahorses is an important part of his process and has taught him to respect each one as an individual. For example, one of his long-time lady seahorse friends, named Daphne, has a thing about eye contact and will scurry away if you look directly at her!
During my phone conversation with Roger, he recalled one of his early dives where he found himself observing the seahorse's passive behavior. There was no fighting or judgment amongst them, and he asked himself "How come this fish is nicer than I am?". This encounter really got him thinking about the needs of another being before his own, which made him a more empathetic person overall. After speaking with the Seahorse Whisperer and learning his story, I am absolutely convinced that having a connection to nature can result in a beautiful and meaningful influence on the human experience. Thank you, Roger!
Want to learn more about seahorses? Who am I kidding, of course you do!
Looks and personality aside, seahorses also have a fascinating life cycle. They are romantic little things; most species of seahorses choose one mate for life! They even have an old-school courtship approach to dating, which includes lots of time dancing with one another. And, the best part about them (if you ask me), is that the males have the babies! 4
Click here to check out an adorable animated video by Seeker to learn more about their unique mating rituals!
Thousands of tiny things to celebrate!
If you haven't seen a male seahorse give birth before, you are in for a treat! Next up we have a lovely video by the Smithsonian that gives us an up-close and, um… very personal look at a male seahorse giving birth to thousands of fry (yes, that's what baby seahorses are called!).
‌The Smithsonian has an incredible library of videos for you to get lost in! You can see more of their content by visiting their Youtube Channel!
Appreciating nature's miracles
The seahorse's mere existence is a miracle in itself, but when you think about their size versus their habitat, it really puts things into perspective!
Right now, the main threat to seahorses is overfishing and habitat destruction, but thankfully there are some wonderful conservation organizations out there such as Project Seahorse that are working to save them. 6
‌Wisdom from Seahorses!
While their beauty is undeniable, there is something else about seahorses that leaves me enchanted. Something about their slow, graceful elegance inspires me to approach things with a more easygoing attitude. Whether it be taking my time with an art project, or appreciating a mellow Sunday afternoon with nothing to do, I have recently found myself captivated by the way they just go with the flow, and I am now attempting to introduce that kind of calm into my own lifestyle.
Roger himself said that he noticed a higher level of empathy shine through in his own life after observing these charming animals. Their peaceful ways and gentle demeanor inspired him to become a kinder, more compassionate person. Now, that's something we could all use a little more of!
Care to learn more about the diverse species of our planet? Here are a few additional articles that might inspire you to take a queue from nature!
Keep dreaming and notice the beauty around you!
~Renee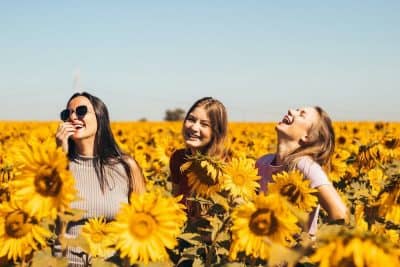 Don't miss out on a single article!
Enjoy unlimited access to over 500 articles & podcast that give you a positive perspective on the state of the world and show you practical ways you can help.
Sign up now!