This article was originally published June 23, 2019.
Space exploration ignites curiosity, elevates empathy, and unites us—all of us, regardless of our politics or backgrounds—and through it, we accomplish great things together. But it's when we come back to Earth that the real work begins.
In the 1960s, the Apollo astronauts set out to discover the Moon but returned to proclaim that their greatest discovery was actually the Earth. Throughout our history as space explorers, a strange phenomenon has been occurring:
Astronauts were leaving Earth as fighter pilots and engineers and returning as artists and humanitarians, desperate to share their new perspective.
This phenomenon, first introduced by space historian Frank White, is called the Overview Effect. It is the experience many astronauts describe after seeing the Earth from space. There, devoid of territory lines and set in the vast backdrop of the universe, this spectacle gives them a new perspective on our need to come together as a global society. For most, it is profoundly life-changing.
What is happening? And, how can we bring this perspective down to Earth?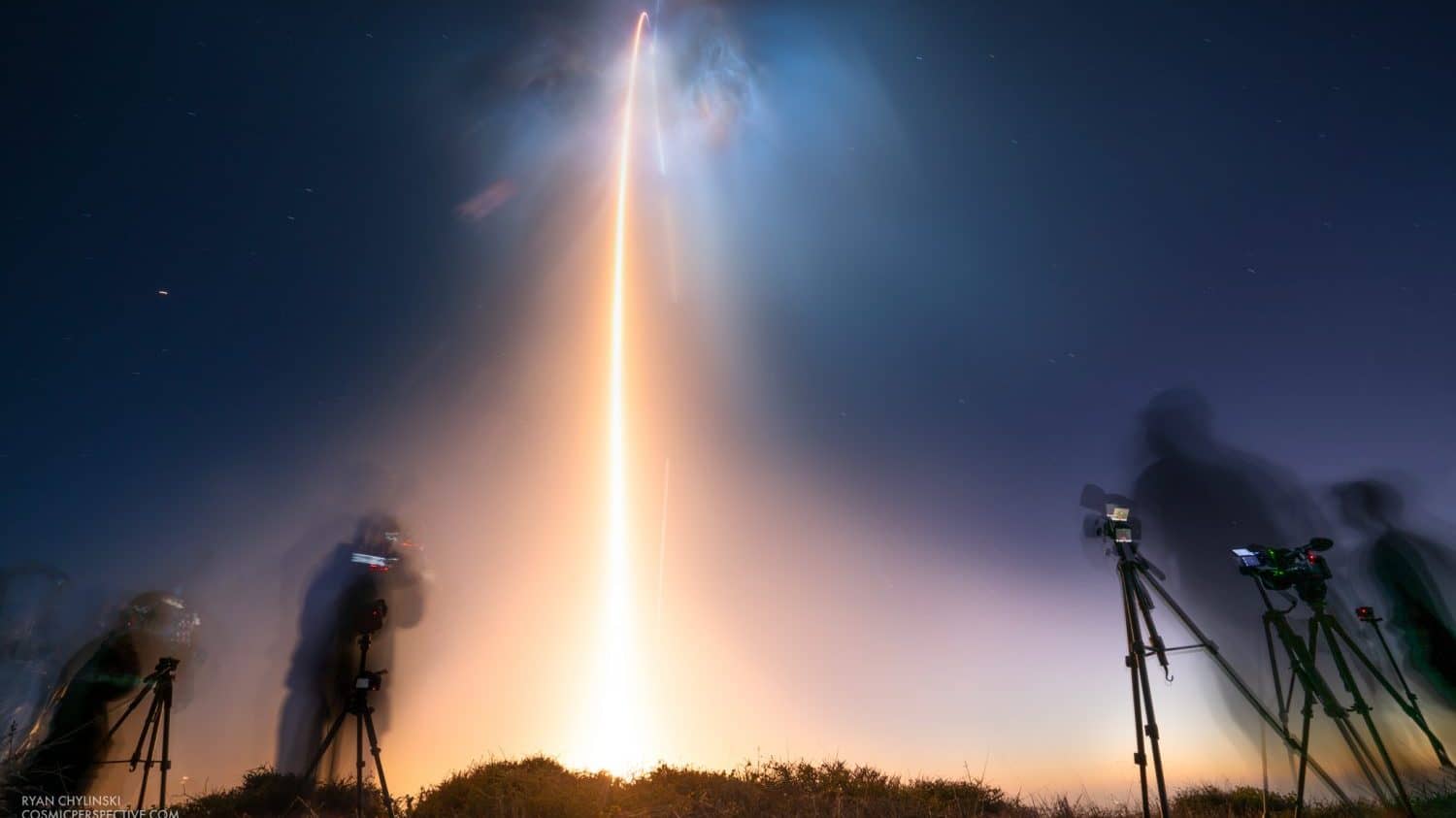 Lessons from a Professional Rocket Chaser
I'm MaryLiz Bender. As a professional rocket chaser and filmmaker, I get the unique opportunity to talk to people who are profoundly changed by human exploration in space. Now, I'm working to bring their insights to those of us who can only dream of seeing our planet from orbit.
As it turns out, these perspectives from space may be the key to unlocking more empathy in all Earthlings.
In 2017, the power of the Overview Effect inspired me to sell my house and all of my possessions. Then set out for a minimal life on the road so I could chase down the answers.
Since then, I've been interviewing astronauts to better understand their transformation. They confirmed what Frank suggests in his writings:
"The experience [of The Overview Effect] begins with liftoff and ends with touchdown but its impact goes far beyond that timeframe."

— Frank White, The Overview Effect
I recently spoke with NASA Astronaut Ron Garan during the announcement of his latest organization, Constellation. He and three other astronauts shared their mission to "use the astronaut perspective from space to inspire people to solve the world's greatest challenges." When I asked him about his obligation to share this perspective, he explained:
"When you have a really profound beautiful experience, it makes it deeper and richer if you share it with others… Imagine if 550 people were the only people who ever saw a flower or the Grand Canyon or a sunset over the water… Wouldn't you feel an obligation—really a call to action—to share that? And not only share the beauty of it but the profound meaning and the profound inspiration you get to make the world a better place for all of us."
Then, he left me with the most important lesson of all:
"When you approach things from a foundation of awe and wonder it changes everything. Right now, we tend to approach everything from a foundation of fear. But, when we cast off the fear and we embrace awe and wonder, it opens up the mind to accept that another perspective—another point of view—might actually have some value."
In all of my discussions with astronauts, the common theme is that seeing the Earth from space causes a shift in perspective that elevates empathy. They return more compassionate for our home planet and every living thing inhabiting it.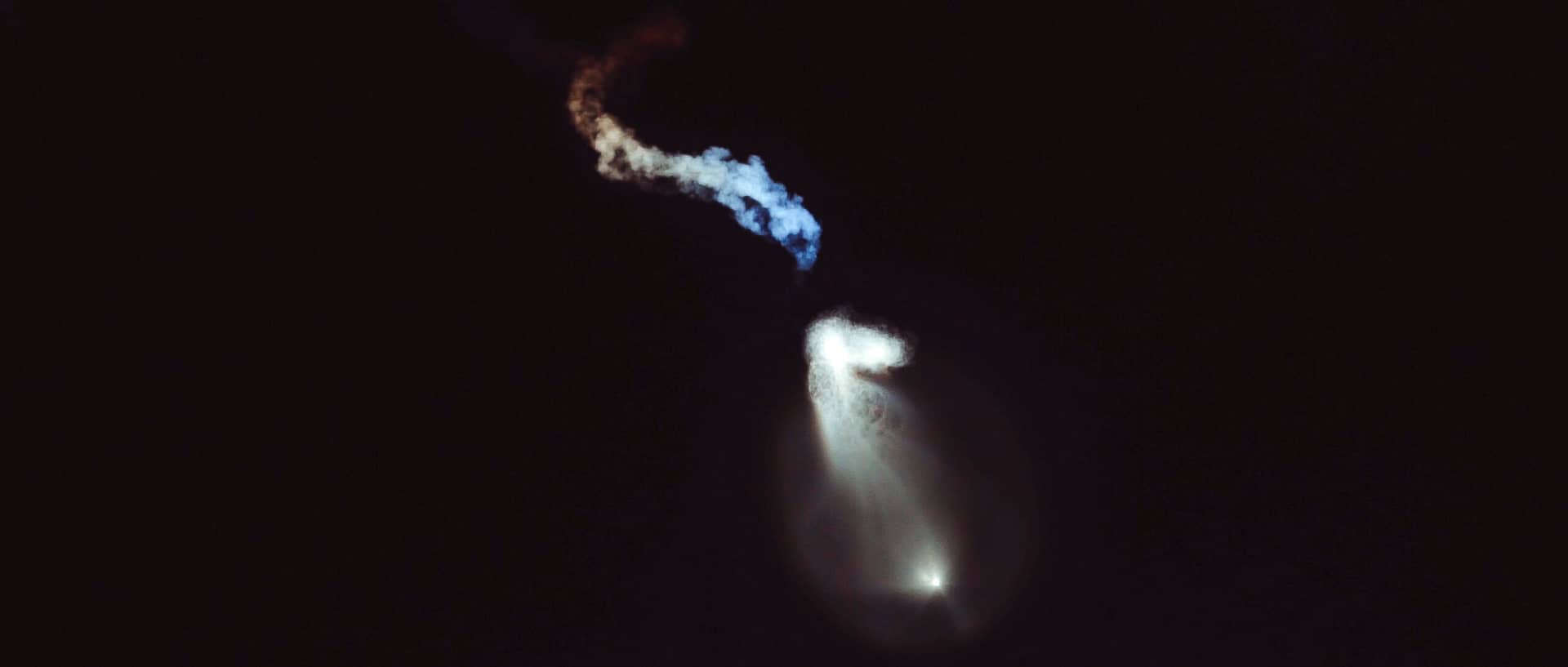 Launching Cosmic Perspective
As professional rocket chasers, my partner, Ryan, and I travel the U.S. together continuing our shared research. We conduct more interviews with astronauts and share the wonders of the rocket launch experience through story and film. Along the way, we've been building a network of artists, musicians, and poets to create awe-inspiring experiences right here on Earth.
This work naturally led to the creation of our own studio, Cosmic Perspective, where we use film and innovative techniques that fuse art and technology to take people on our journey at the forefront of space exploration.
Our work explores the meaning behind our exploration of space.
As we've grown Cosmic Perspective together, the astronauts we've talked to have provided us with impactful human lessons. The philosophers we met have given us tools for inner transformation. And these were experiences we wanted to share with the world in a way that would allow people to experience something as close to the Overview Effect as possible.
So, we launched a new project called Guidance Internal: Lessons From Astronauts, an immersive augmented reality project that transports you directly to moments of awe and wonder. Check it out:
We were lucky enough to reach our Kickstarter goal for Guidance Internal! If you are interested in keeping up with Cosmic Perspective, jump over to our website where you can find ways to join our community and get involved.
While searching for the ingredients of the astronaut's transformation, I found myself in the midst of my own.
When I first set out two years ago, my search brought me directly to NASA's Kennedy Space Center. It was there that I experienced my profound moment of awe.
While standing shoulder-to-shoulder with Buzz Aldrin and Bill Nye, I watched in amazement as SpaceX's very first Falcon Heavy, the most powerful rocket in operation today, launched to space and re-landed two of its boosters every-so-gracefully.
Something happened to me that day. As I gazed in awe beside two of my heroes, I felt time slow down. I contemplated the overview of my entire life.
Recalling where I came from—poverty, addiction, depression—and where I found myself in this moment…
always by taking one step forward at a time,
constantly in pursuit of something better, something less provincial,
continually in the pursuit of meaning.
I decided to professionally chase rockets—instantly finding myself in a passionate community of space chroniclers. And, next to Ryan.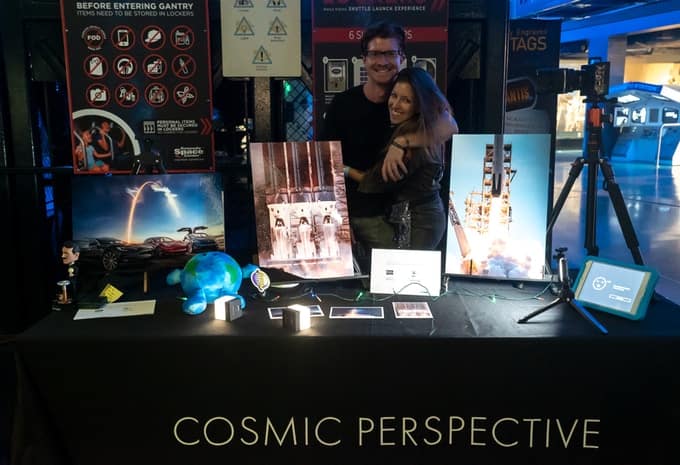 At its core, the Overview Effect is about cultivating empathy.
Ryan, I discovered after meeting him in April of 2018, had also sold his house and all of his possessions, too. He was living full-time on the road in a mobile observatory with his beautiful pup, Tucker. They'd spent the previous year traveling coast-to-coast in search of dark skies, launchpads, and new meaning. Ryan and I locked eyes at NASA's Kennedy Space Center during the launch of NASA's TESS, and the rest is history.
Through the process of building Cosmic Perspective and working on Guidance Internal together, Ryan and I had to learn to let our walls down. We had to get to work cultivating empathy for each other. We had to chip away at the coping mechanisms that were guided by fear and no longer served us. Amidst the fear, we pushed ourselves to have open, authentic conversations. Only then, we realized, could we truly love and support one another.
This is the kind of empathy, I learned, we all need to share with each other.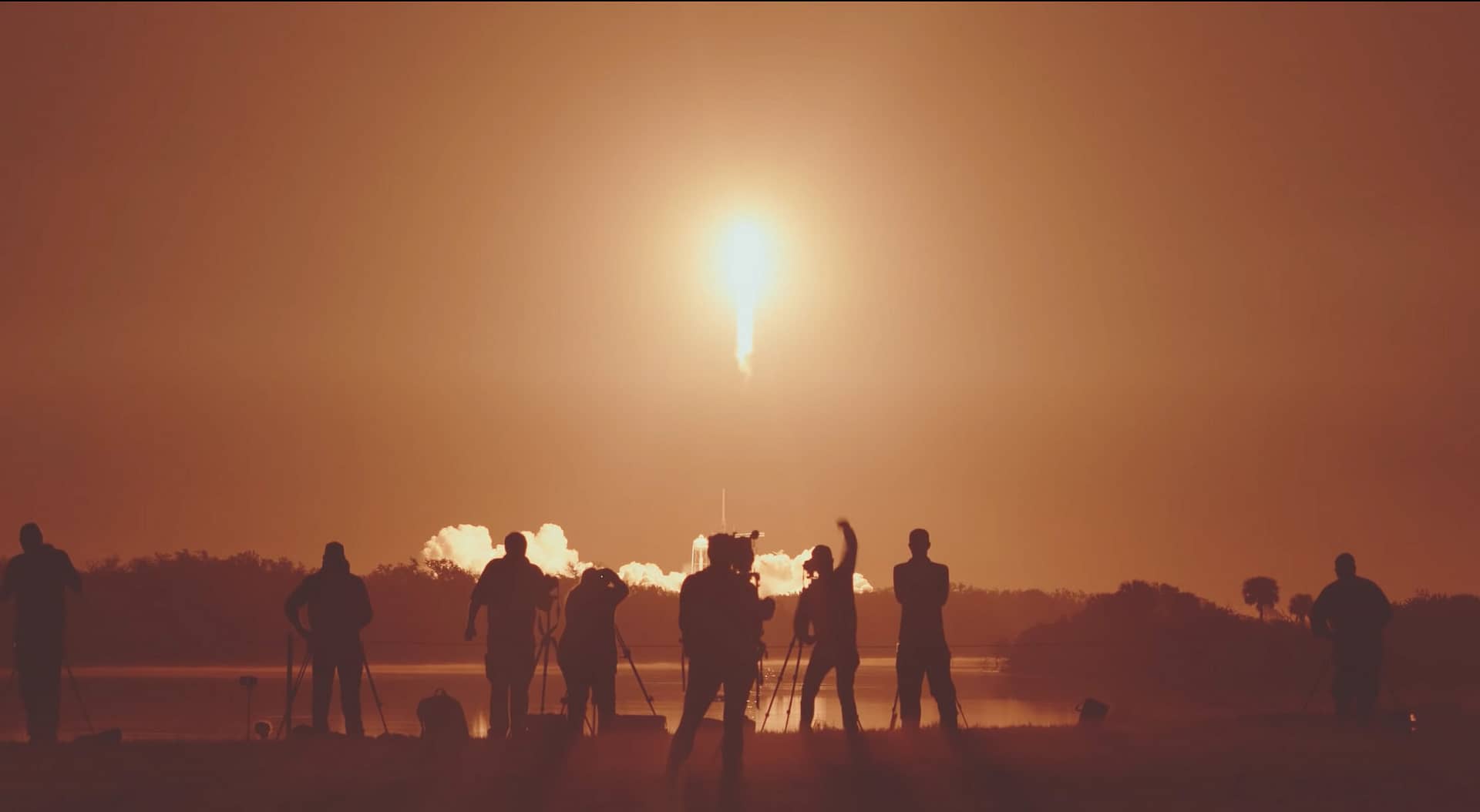 Inspiring hope, elevating empathy, and bringing people together
As we navigate today's world, we recognize that we're living in a peculiar time. Now, open dialogue feels like a thing of the past. We're afraid of each other. We've shut down and we can't seem to talk to one another. This is the time to learn from the Overview Effect.
It's our obligation to inspire hope, elevate empathy, and bring people together. Together we can fight the trends of apathy, pessimism, and forgotten compassion that's widening divides. Just as Ron Garan said, we've found that profound moments of awe connect us. When we experience wonder together, our walls crumble and we open up.
We've confirmed that a global perspective can elevate empathy and compassion. But our global transformation starts with each individual and the connections we make. We hope you'll join us in our journey as we work toward a more unified and empathetic world, by delivering experiences of awe and wonder.
Keep looking up!
-MaryLiz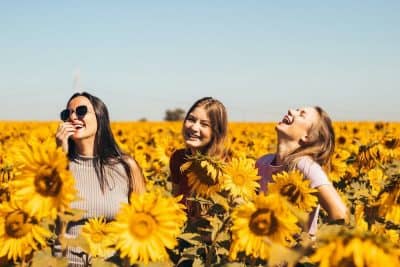 Don't miss out on a single article!
Enjoy unlimited access to over 500 articles & podcast that give you a positive perspective on the state of the world and show you practical ways you can help.
Sign up now!
Published: January 9, 2023