The transition for military veterans back to civilian life can feel difficult. Impossible, even. But one program in northern Vermont is working hard to help ease some of that hardship. By surrounding veterans with a supportive community, Vermont Adaptive Sports is helping them find passion and purpose again on the ski slopes.
For those of us who hail from the North, skiing is big. It's a fun, albeit cold, way to get into the outdoors and meet new people. But for these veterans, it's more than fun—it's life-changing.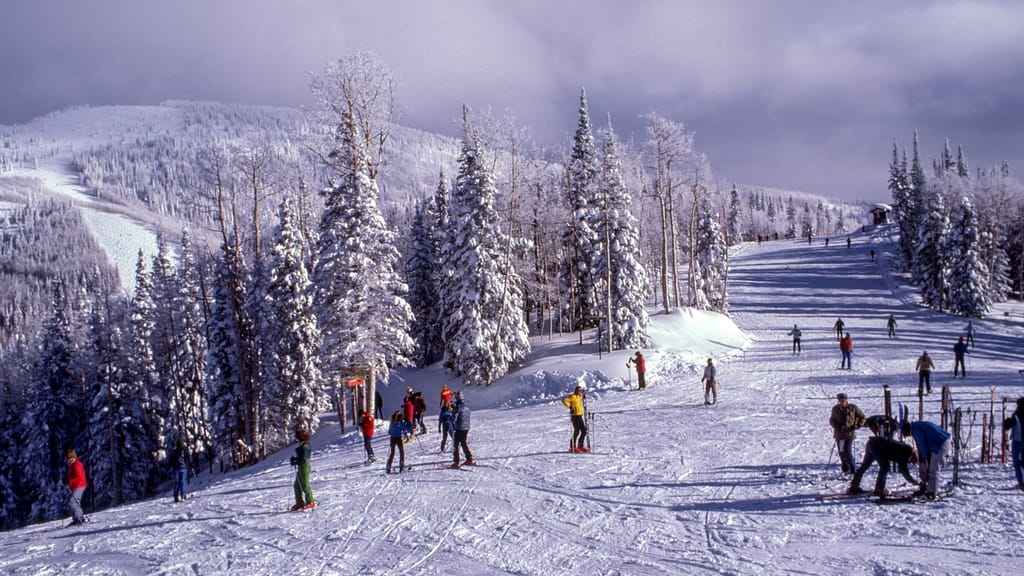 Enter: Vermont Adaptive Veteran Ventures
The mission of VAVV is "To provide Veterans the opportunity to recreate outside no matter what physical or invisible disability."
In the winter, when the cold and snowy weather keeps us cooped up in our houses, is when their services are needed the most. By sharing their own passions for skiing, the volunteers and members of the community lift each other up with unspoken (and sometimes spoken) understanding and support—the kind that heals age-old wounds and proves that even against the toughest of battles, no one is alone. 
It's important to understand the hurdles veterans often face which this incredible organization is helping them overcome. One in ten combat veterans will return home with some form of serious physical injury, 1 and many others face a unique and frustrating set of barriers when it comes to receiving support for conditions like PTSD, feelings of isolation, anxiety, and a loss of purpose. It's estimated that less than half of returning veterans who need mental healthcare actually receive any treatment, and for those who need treatment for PTSD and major depression, less than one-third actually do. 2
That means having a community with similar experiences is integral to feeling any sense of normalcy.
"We start with a passion, right. And [we] try to help you find the passion that you might've lost or create a new passion that you never had before."

Ret. SSG. Misha Pemble-Belkin, Veteran Ventures Program Coordinator
In this heartwarming video from Vermont Adaptive Sport, we're reminded of how each of us can make a real difference in the lives of others, all by lending a helping hand and being part of a community of support.
To learn more about the amazing work of Vermont Adaptive Veterans, check out their YouTube channel or website.
And if you find yourself in Vermont and want to get involved with this incredible organization, you can learn about and register for their programs—anything from snow sports and water sports to baseball and tennis—or learn how to volunteer with them (must be 16+) by visiting their website. With six locations across Vermont (and one in New Hampshire), there are tons of opportunities for anyone in New England to take part. Lastly, if it strikes your fancy, you can donate to Vermont Adaptive Sports here.
"Being involved in the program really got me out of a slump…and I get more out of this program than I give."

Greg Lothrop, Veteran & Volunteer
When incredible organizations like this help people who need it most in the way they need it most, there is no end to the goodness it can create. And when people who care about others like you and I join in however we can, our communities only become stronger.
We all understand at a fundamental level, community is not only important but central to our experience as humans. And when that community has been through the same experiences, the feeling of finally being understood and supported creates a bond that can help you through even the most difficult of experiences.
There are plenty of other incredible ways that veterans are being helped and helping themselves around the world. To hear more of their stories, check out these articles from our archive.
For veterans, sports and activities like these are a great way to engage. But for your friend or family member who could use a community of their own, maybe it's an app like Bumble BFF, or it can even be as simple as taking an exercise or art class to find people with similar interests. Or, support groups are a great option to find people who have been through what you're going through right now. 
"Too often we underestimate the power of a touch, a smile, a kind word, a listening ear, an honest compliment, or the smallest act of caring, all of which have the potential to turn a life around."

Leo Buscaglia
So just remember: some days will be easier than others. But if you are brave enough to look, you will always find a community of people experiencing the same things who are there to support you, encourage you, and lift you up.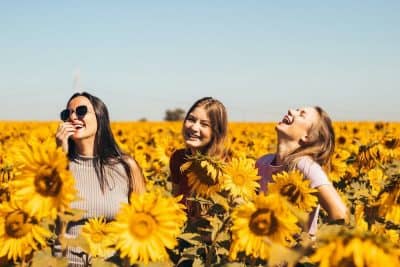 Don't miss out on a single article!
Enjoy unlimited access to over 500 articles & podcast that give you a positive perspective on the state of the world and show you practical ways you can help.
Sign up now!
Published: December 13, 2021