It's Monday morning. This is it. This is the week you are going to really get things done! You had the foresight to set the coffee maker timer so your coffee is ready, you've prepped breakfast ahead of time, you've taken your vitamins, you feel ready to tackle the world! …Until you sit down at your desk and realize it's an utter MESS. Immediately, your focus flies out the window because all you can concentrate on is the clutter that is clogging up your workspace. Have you experienced this before? You're not alone my friend.
Thankfully, there are some easy guidelines that can help you transform your workspace into a haven area that's perfect for productivity and set you up for success in other areas of your life, too. Ready to dive in and declutter?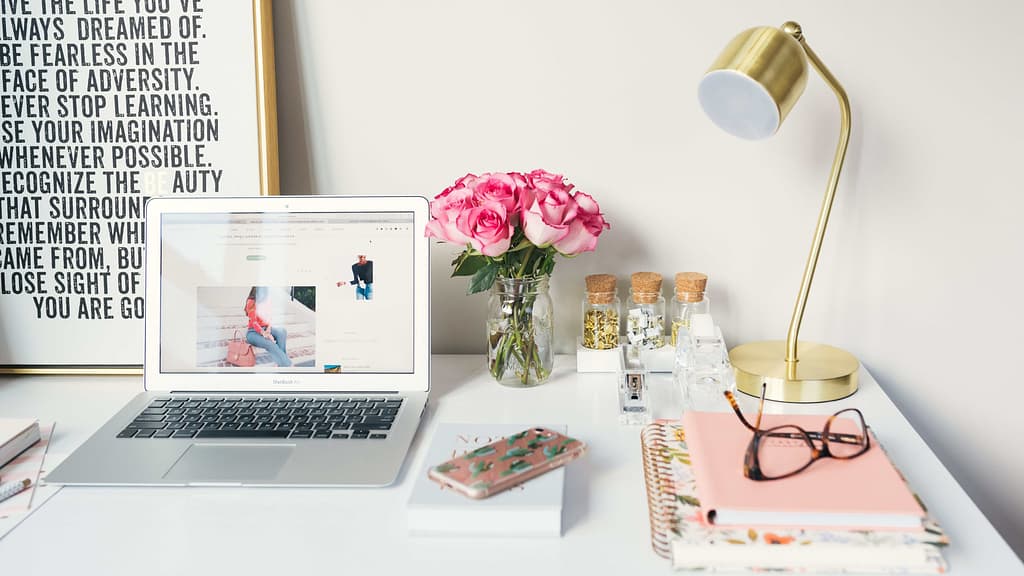 So what's the big deal? It's just stuff, right?
Not exactly. In a study at Princeton University, neuroscientists discovered that too much stuff cluttering your surroundings actually makes it harder to focus and process information. Crazy piles of cords, the dirty dishes from lunch, and the large collection of Funko Pop figures on your desk are competing for your attention, resulting in decreased performance and increased anxiety. 1 Additionally, having messy and cluttered work spaces make you tire more quickly and often lead to poor eating choices.
This science applies to your living space too. Those "Catch-all" areas of your home like the kitchen counter or the top of your dresser could be working against you and you didn't even realize it!
So how can we get rid of the mess and de-stress?
A great way to start is by watching this short video by Goodful.
Dr. Libby Sander is an Internationally renowned expert on the workplace and an Assistant Professor of Organizational Behavior at Bond University, and in this video she gives us some super helpful suggestions on how to improve our workspaces. There is even a little quiz segment at the end to help us assess our own desks so we can identify the habits that could be holding us back.
Did you find that video helpful? Goodful has an extensive library that is jam packed with useful content to help better our lives. Check out their YouTube channel here.
If you're at work and can't watch the video, here's a little recap of Dr. Libby's tips for decluttering your desk:
Less is more. Clear out unnecessary items that could distract your brain from the task at hand. You don't need fifty pens in a jar, one to five is probably enough. Clear away any dirty dishes, old snail mail, etc. This can seem impossible at first, but just start with one section at a time and go from there. You'll be making progress before you know it!

Gather the little stuff. If your work requires lots of tiny desk items like paper clips, tacks, or cords, find a way to consolidate and organize them. Reusing small mason jars is a lovely zero-waste way to store tiny items, and even the rubber bands from produce can be used to tie those random cords together that are always snaking around your space.
Make it yours. It's important to feel comfortable in your space, and part of that is adding your own personal touch. So go ahead and put a Funko Pop figure or a candle on there, just maybe keep it to one or two.
Get a plant! Plants not only keep your space feeling fresh and alive, they have been proven to reduce stress and help to purify the air around you. Here is a great article by the Wall Street Journal that highlights the 8 best plants for offices and why.
Adapt your space for the type of work you're doing. A very tidy and minimalist workspace is ideal for detail-oriented administrative tasks. For those working on creative projects, a little chaos can be a good thing. Dr. Libby recommends giving yourself room to spread out and use post-it notes or a white board to visually map out your ideas.
Make it a habit. The more regularly you assess your desk clutter situation, the less likely you are to run into the dreaded Monday morning meltdown.
Setting up a nice constant for yourself.
There are always going to be unexpected outside stressors that have nothing to do with work or our living spaces. When our spaces are messy though, it triggers strong responses to those outside stressors and it can make everything else feel more overwhelming.
By taking control of this one aspect of our daily lives, we are giving ourselves the gift of sanity, and freeing up our brains to tackle more important things. And if we can apply this habit to the messy kitchen counter, or the clutter in the garage…there will be no stopping us!
Now, before I head off to declutter my own desk, I'd like to leave you with a couple of extra tips that have helped me find peace in my workspace.
Take breaks. Remember to get up and walk around. It's good for your body to get up and move, but it will also help you focus once you return to your desk.
Don't forget to clear out the digital clutter too. This type of clutter can come in the form of too many files on your desktop, unnecessary notifications pinging you all the time, or using technology within the hour before bed time. You're an amazing human and it's not serving you to get bogged down by digital clutter!
If you love a good late night read though, try immersing yourself in one of these articles from our archive. I promise you'll feel inspired.
Keep dreaming, and notice the beauty around you!
~Renee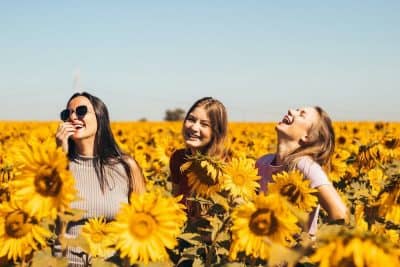 Don't miss out on a single article!
Enjoy unlimited access to over 500 articles & podcast that give you a positive perspective on the state of the world and show you practical ways you can help.
Sign up now!