What do you do when you care deeply about something but no one else will take action? How Kakenya Ntaiya changed generations of lives in her community can point us to a simple yet brilliant answer. Whether you're working towards supporting family farms, an end to plastic pollution, poverty, or organizing small changes in your own community, you don't want to miss this story!
Dr. Kakenya Ntaiya was the first woman in her small, Kenyan village to go to university abroad. And upon her return home, she was faced with some serious problems: how do I give young girls the same access to education and resources, have the community believe in them, and put an end to cultural practices that limit their opportunity?
She quickly discovered that all of these problems are connected. And, that by starting with one, each of the others naturally fell into place. As she gathered more people to support her mission, they worked right alongside her to change society.
Kakenya's story of starting the Kakenya Center for Excellence (KCE 1) in Kenya is one that shows us just how possible it is to make an immense change in our own communities. See what you think is possible with your own realities after seeing her brilliant TED Talk!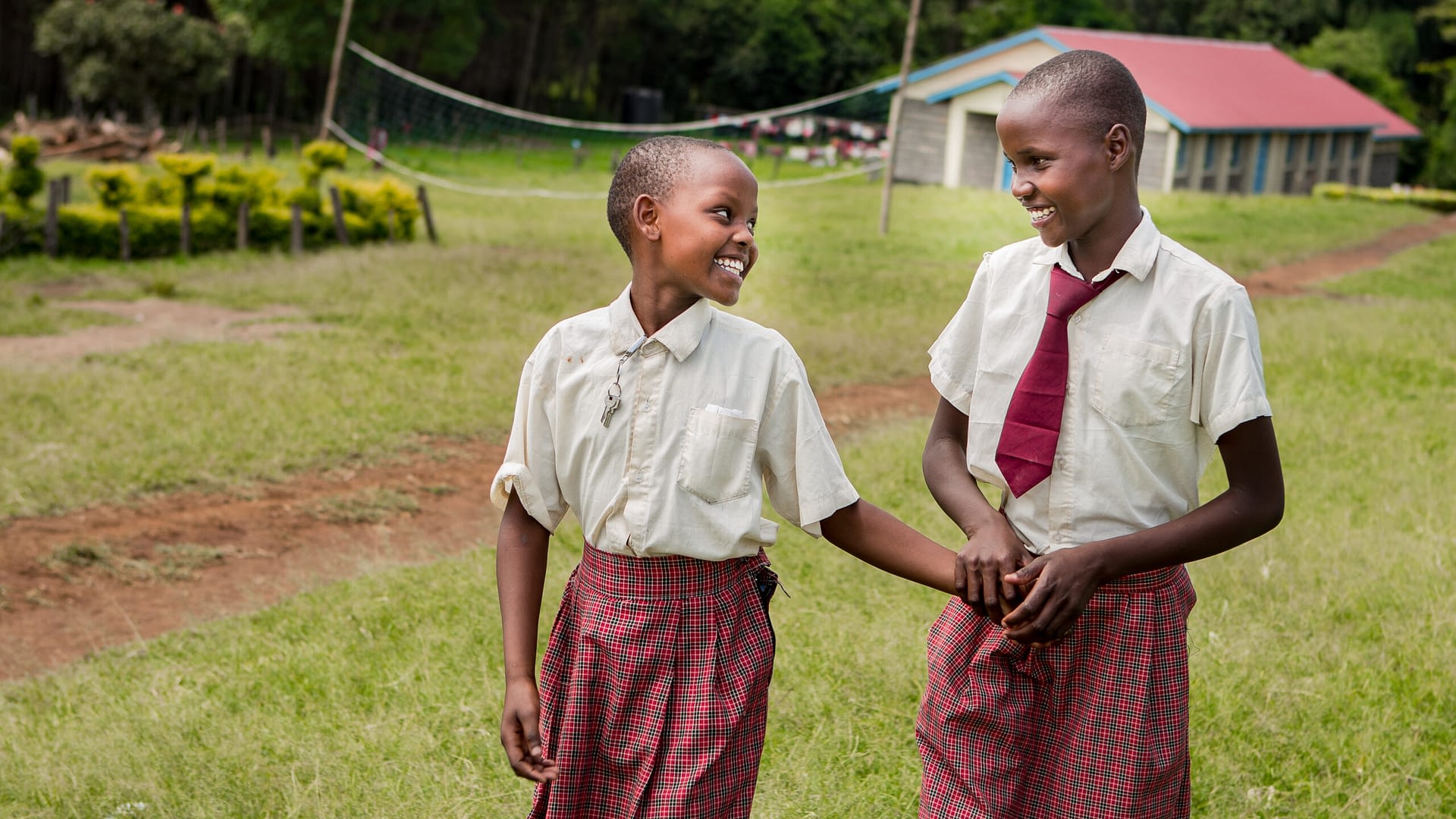 One of the greatest hurdles in inspiring people to take big action is uniting everyone's experiences towards a common goal.
To get buy-in from the many different actors and changemakers of a community, we have to help them see how they can play a positive role in making the change. In other words, we must turn adversaries into advocates.
This is exactly what Kakenya had to do as she set up her first school in 2009, and set about changing the way her community treated their girls, in a place where only 17% finish primary school, 50% marry before the age of 19, and 8 out of 10 experience female genital mutilation 1.
In order to bring the vision for her school to life, Kakenya had to work with those that opposed her vision for a better future.
Since doing so, her work has had an impact on countless lives. It sets a great example for any of us who want to catalyze positive change in our own communities.
So without further ado, let's hear the amazing story of  Dr. Kakenya Ntaiya in her brilliant TED Talk.
***Please be advised, Dr. Ntaiya talks briefly about the subject of FGM
It's an amazing story, isn't it? You can learn so much more about the efforts of the Kakenya Center for Excellence, the obstacles that young girls are facing, and how you can support them by visiting their website. Sign up for their newsletter and find links to their social media here!
Kakenya's Dream is way more than a single boarding school—in fact, they have three programs working together to best assist their students in their journey. In 2018, they opened the doors of another Center for Excellence! While currently serving grades 9 and 10, when finished, KCE II will host K-12!
When you have a decade of work on something under your belt, you start to understand the deeper layers of the problem you've dedicated your life to fix. And, that understanding of these complexities helps you create programs that have a truly meaningful impact. Kakenya's Dream did just that! Zoe, our wonderful contact with them, told about their other two wonderful programs:
"Our second program is the Network for Excellence, which was created to support our Centers for Excellence alumnae as they make the critical transition to secondary school and post-secondary education, a time when many girls in our community are forced to leave school. Through the Network's holistic programming, we provide essential financial and academic support and equip our girls with the skills they need to succeed in high school and beyond. The Network for Excellence provides our boarding school alumnae with services including mentorship, scholarships, tutoring, career advice, and assistance applying to universities around the world.
Our third and final program, the Health and Leadership Training program, was designed to extend our reach into the wider community to young people not able to attend our schools. Through our Health and Leadership Training program, we have partnered with 10 schools in the area that give vulnerable boys and girls in our region access to vital health and safety information during weekly after-school workshops. We work with skilled facilitators to lead fun and engaging sessions on a variety of topics, including leadership, gender equality, harmful traditional practices, sexual violence, sexual and reproductive health, self-defense, and life skills. "
Really wonderful and much-needed work! Make sure you check out the above links to learn more about these programs.
(Pssst… you can check out more amazing TED Talks over on their website, or by checking out our curated library of them!)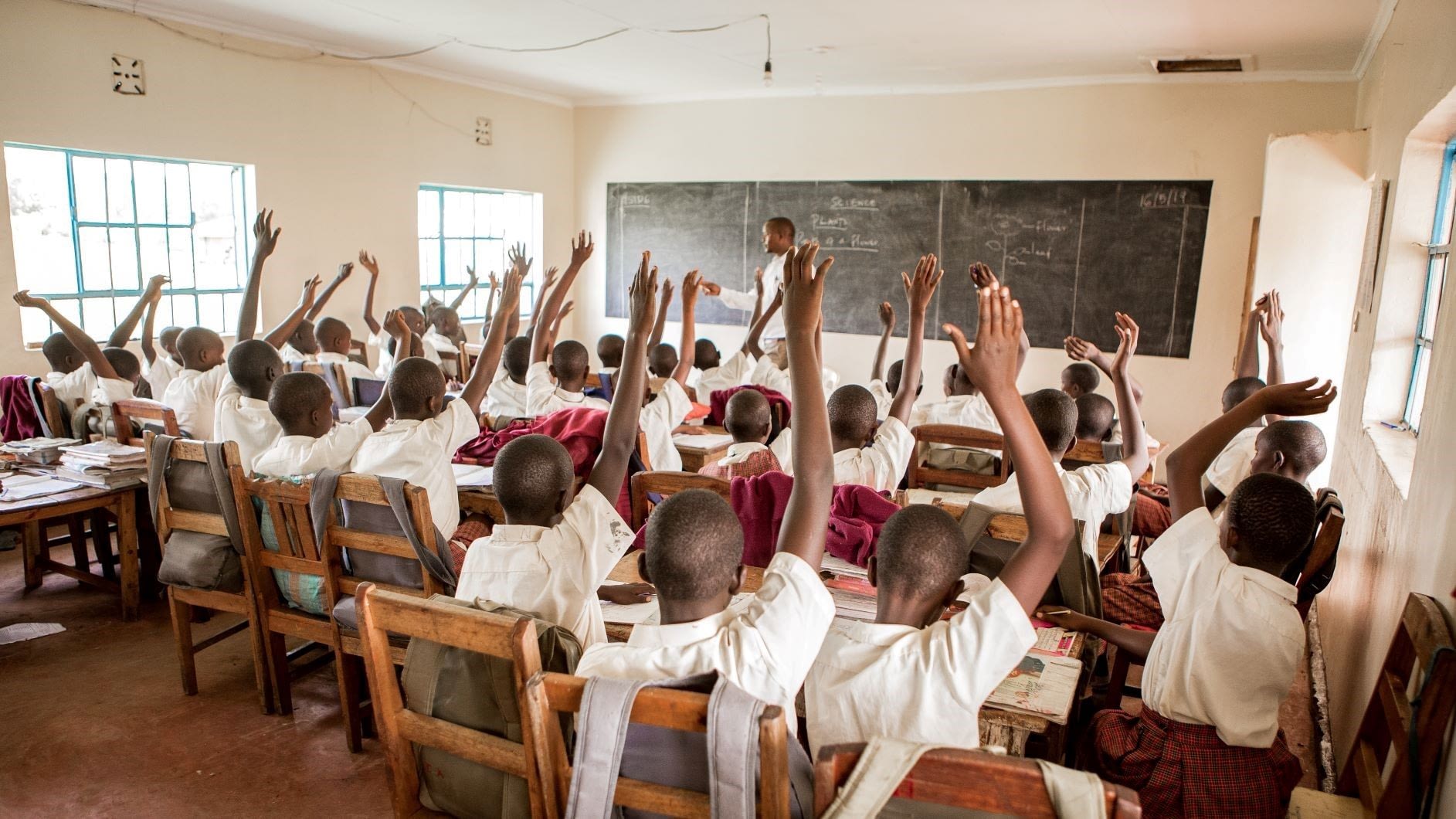 "No one can whistle a symphony. It takes a whole orchestra to play it."

– H.E. Luccock
It takes more than just one person to make lasting change. The whole community needs to be on board.
Kakenya's school has been a success in working towards changing perceptions and practices around FGM and embracing the talents of the young girls in her community. But she only got there by appealing to the leaders. She showed the current decision-makers in her society how the problem is deeply impacting their lives as well. That by not embracing the skills of their daughters, they're missing out on the next great doctors, teachers, and leaders of their community.
But these efforts will only keep going because of the programs put in place for the young boys and girls. It's with them that the biggest impact follows. Education is how a movement towards change truly becomes engrained in the practice of society.
So, where do you start with making a change in what you care about?
As you've most likely figured out by now, making any sort of change in life is difficult. There are often so many strings to unravel that it's difficult to see where to begin. My suggestion? Look at them all. Lay them out and find the one that appears to be at the root of it all, and pull on it. No, it may not be the right one; the one that will make the others untangle and fall into place. But it certainly will begin to reveal how everything's connected.
The obstacle is so often the way.

— Ryan Holiday
By focusing on that one piece you can follow, we can find what else is integral to the cause. Those connections will lead us to develop direction, showing not only the biggest obstacles in the way but laying a path to where to head next. And from there, you can bring in the help of others as you figure out where their talents are needed. (If you're a little nervous about asking for help, we learned in this article just how important and easy it really is!)
If you're looking for a little more inspiration on your journey, check out the stories below. It's a collection of stories that show just how big of a change one person's motivation can make!
Why Would One Man Fill 600 Potholes?
Now here's an inspiring story of turning a personal loss into wonderful progress for all! Thousands of people die every year just because of the potholes littering India's roads. And after his own son lost his life, this father became the change the country needs. Just check out the impact he's having…
Read More
Stay open to new possibilities!
"No problem can be solved from the same level of consciousness that created it." — Albert Einstein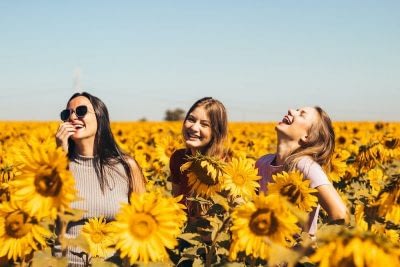 Don't miss out on a single article!
Enjoy unlimited access to over 500 articles & podcast that give you a positive perspective on the state of the world and show you practical ways you can help.
Sign up now!
Notes:
Empowerment, GIRLS' EMPOWERMENT. "Kakenya's Dream | Empowerment." Kakenya's Dream | Empowerment, 2009, www.kakenyasdream.org/girls-empowerment. Accessed 18 Nov. 2019. ↩
Kakenya Ntaiya, Empower a girl, transform a community. "Empower a Girl, Transform a Community | Kakenya Ntaiya." YouTube, TED, May 2019, youtu.be/5nM21P8lJ2I. Accessed 18 Nov. 2019. ↩
Published: November 22, 2019