Have you ever seen a multicolored zebra? How about a rainbow hammerhead shark, or a vibrant whale sculpture the size of a, well, whale! The beautiful artworks of Kenyan nonprofit Ocean Sole are unlike any you've ever seen before. And they create their art by breathing new life into one of the world's biggest polluters and oldest footwear: flip flops.
Take a moment to think about how many pairs of flip flops you've owned throughout your life from childhood to present. That's a lot of shoes! Now, think about them as objects of art. (A hard thing to picture… right?)
In sculptures that you have to see to believe, Ocean Sole embraces sustainability, innovation, and a genuine care for people and the planet, simultaneously dazzling the eye while sending a powerful message about the importance of recycling and the boundless possibilities of artistic ingenuity. Here's the look you didn't know you were waiting for where colorful sculptures meet joyful possibilities, making the ordinary become extraordinary. 
It's a fairly universal experience: you're off to the beach, grab your dollar store flip flops, and over the course of the day the piece between your toes breaks, giving you that terrible feeling of a broken flip flop flopping around your ankle while you try to regain your balance and not step on anything sharp in the water. You go home, and throw them in the garbage can, not thinking twice.
But have you ever thought about where those flip flops go after you chuck them in the bin?
What's the flipping problem?
Flip flops are not only often made super cheaply, but they often aren't made to last. Creating flip flop foam is an irreversible process, and whether they eventually make their way into the ocean or to a landfill, they'll take over a hundred years to decompose. 1 Perhaps the oldest footwear in the world, these shoes post a unique danger to marine life when they're floating in our oceans. Algae thrives on plastic debris, leading fish to often eat it because it smells like their food. 2 When animals fill their stomachs with plastic instead of food, they face nutrition deficiencies, not to mention the problem digesting the materials or the potential for it clogging up or causing a tear in their systems. 3
But Kenyan nonprofit Ocean Sole has a solution for truly recycling the billions (yes, with a b) of flip flops they find on their shores. 
When conservationist and founder Julie Church went on a trip to the African coastline in 1997, she saw kids using discarded flip flops as toys. Shocked by the number of discarded shoes on the beach (and soon realizing that humans create over 1 billion (with a b, again!) of them per year with a lifespan of only two years, on average,) 4 an idea was born. She originally encouraged local mothers to collect, wash, and cut the flip flops into creations to sell at local Kenyan markets, but the idea grew. Why not turn this trash into treasure, creating a unique art that cleans the beaches, provides jobs for local artisans, and raises awareness for this plastic problem, all at the same time?
Each colorful patchwork of flip flops comes together to create a stunning sculpture—most of the time animals. They keep with the ocean conservation theme with turtles and fish, pay homage to their home country with elephants and zebras, get creative with pineapples and juggling balls… you name it, they've made it! 
Some of their larger creations include life-size giraffes, Arabian leopards, oryx, sharks, elephants, dolphins, and more. The smaller pieces are 100% flip flop, while some of the larger animals require a structure beneath them made of old insulation from shipping containers, to which the flip flops are affixed on the exterior. 
Recycling one flip flop every 60 seconds, the 90 Ocean Sole artisans spend 2-3 hours on smaller pieces or up to three months on larger ones such as their life size car. And because every single piece is handmade, every piece is completely unique. (Gift idea, anyone?)
Trash to treasure
To create the brilliant sculptures, the artisans wash the flip flops that have been collected in Ocean Sole's weekly beach cleanup efforts, from streets, or from landfills, then let them dry. There's no shortage of material to work with, as collectors bring in around 1 ton of the sandals per week—over 3,000 pairs.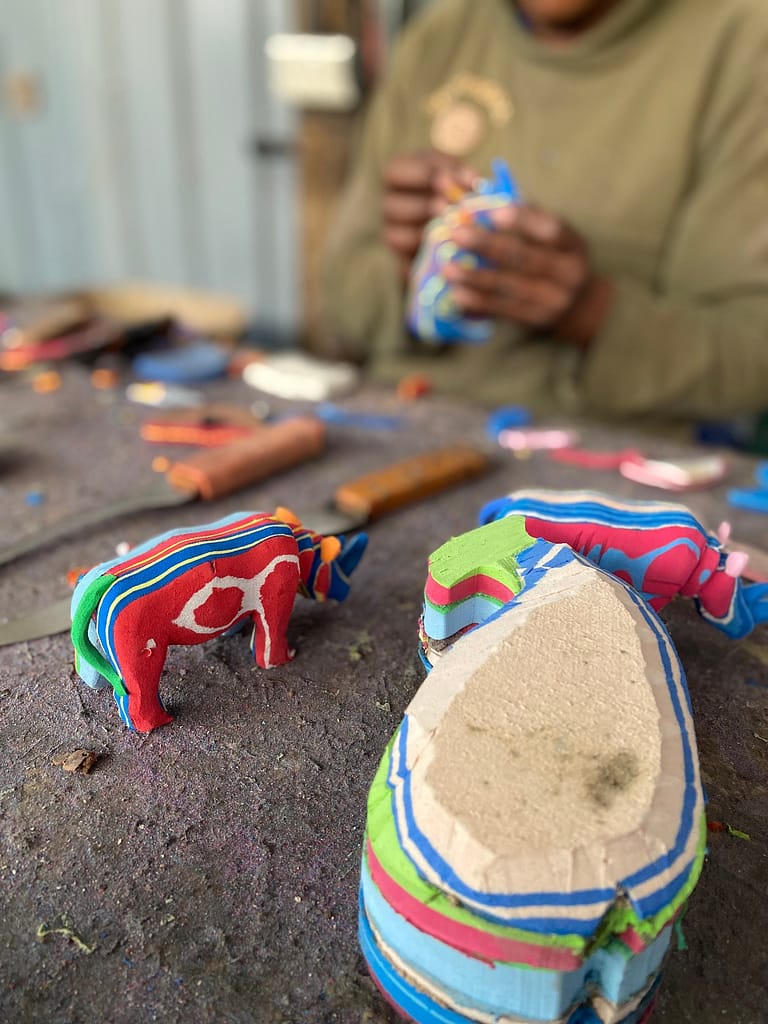 Then, depending on what they're making, they cut the shoes to the desired shape, glue pieces together, tear them apart, build them up, or carve them down. It's the ultimate creative process, where artisans can let their minds run wild with the possibilities of what can be created from flip flop foam.
After they've got a sculpture carved into their desired shape, the artisans head to the sanding machines to smooth the pieces down. Next, a quick quality check, and finally, the pieces are washed a final time.
And as if this story couldn't get any better, the pieces that are shaved, cut, or sanded off during the creation process of these unique artworks are used to fill mattresses, creating safe and comfortable places to sleep for participants in a refugee program in northern Kenya.
It's time to take a look at these incredible designs for yourself and see the creation process in action. Without further ado, check it out in this stunning video about Ocean Sole, brought to you by Insider Business.
Check out Insider Business on Youtube for tons of other incredible stories from around the world.
And to find more from Ocean Sole, check out their website, where you can shop all of their incredible creations, donate to support Kenyan artisans & wildlife conservation organizations, and even find resources to host a beach cleanup for yourself.
So if you ever find yourself at a shop, museum, aquarium, or zoo around the world that sells Ocean Sole pieces, you'll recognize their work straight away. And who knows, the art you're looking at could very well be a flip flop you've worn!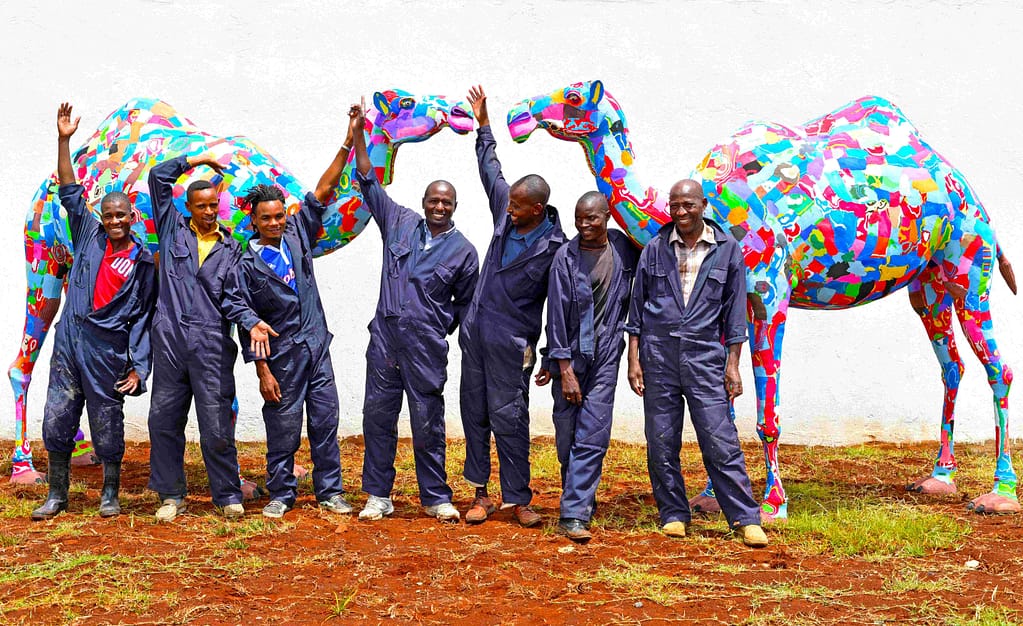 This global problem of flip flop waste is an enduring one, with organizations in India, Indonesia, and Brazil reaching out to set up Ocean Sole programs or branches. And while those satellite locations aren't in operation just yet, keep an eye out. You never know how fast a wonderful solution like this to a big problem will spread.
For more articles of incredible companies fixing multiple problems at the same time, check out these, next:
Stories like these provide an incredible lesson: when we think differently about the problems we face, there's no limit to what can happen.
Have a creative friend? Send this article their way. You may just give them the boost of inspiration they've been looking for!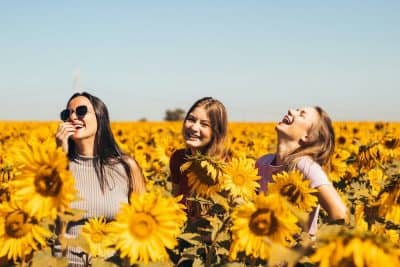 Don't miss out on a single article!
Enjoy unlimited access to over 500 articles & podcast that give you a positive perspective on the state of the world and show you practical ways you can help.
Sign up now!