If there's one thing that distancing during COVID-19 taught us, it's the power of a good haircut. This was most apparent for those who wear their hair in short styles, who started February with close-cropped cuts and perfect fades, and by the end of March were resigned to baseball caps covering an untamed mess, or succumbing to the disaster of a DIY home haircut. In missing our appointments, though, we've been missing out on something else; a less appreciated, more important aspect of our lives!
How is a haircut so much more than a haircut? Well, in the hands of a creative barber and with the help of Zoom technology people are coming together to celebrate something many of us have been missing these days. Stick with me and you'll have a better appreciation not just for the hairdresser you know and love—I'll see you soon, Victoria—but the subtle ways we can find more gratitude in the future!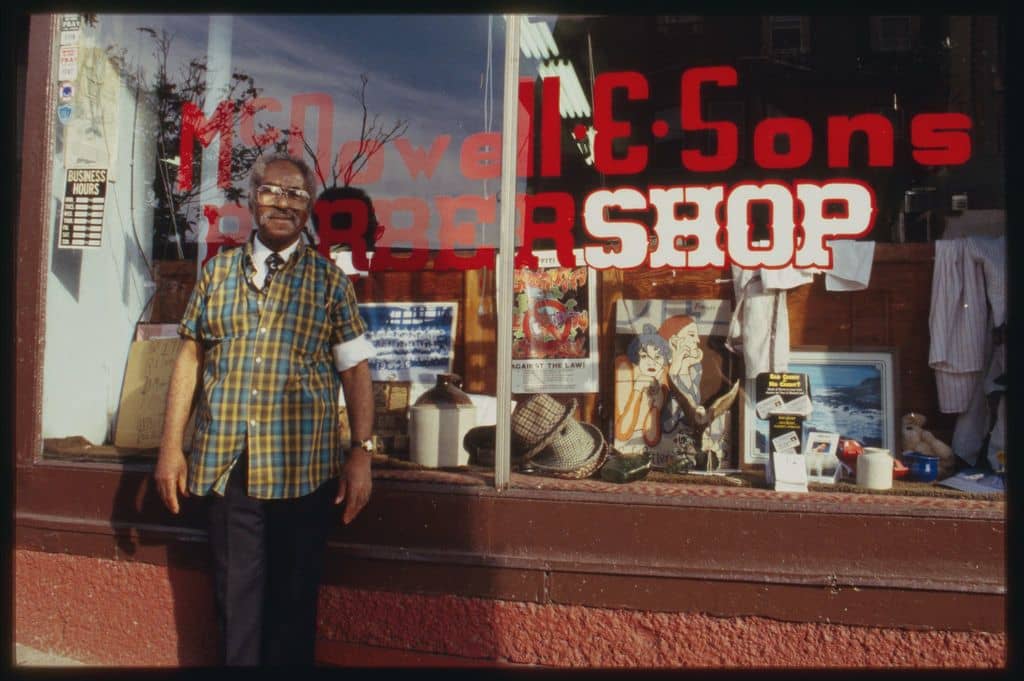 More Than a Salon Chair
The average person goes to the hairdresser or barbershop every 3 to 6 weeks. (I'm more in the 8-week camp.) So, in a typical year, whether you're getting your tight fade, having your roots touched up, or don't trust yourself for that bang trim, you'll probably be heading to your favorite hair expert anywhere up to 17 times! That's a lot of time spent with your hairdresser!
The arrival of COVID-19 has made our time in the salon chair rare, or even impossible, to come by. So, we've had to get crafty. And some people are even getting out the buzzers themselves and learning how to do that perfect cut. But there's something missing from our quarantine coifs…
Every time you sat down for a cut and color, you shared a little connection with somebody you saw on a regular basis and immediately felt that you were a part of something. You got to spend some quality time with somebody, listen to the banter that surrounded you and feel a little sense of community.
I don't think I had ever really recognized the importance of this kind of belonging, and how something as simple as a haircut could connect me with that feeling until I saw this short film by Jesse Atlas.
Jesse, like so many other men, reached a point in quarantine where it was time to take up the clippers himself. Luckily, he had the help of his beloved barber, Darryl Wyatt, and a few friends. The results? Well, you'll have to see for yourself!
If you want to see more from Jesse Atlas, check out his work on Vimeo, or visit him over on his website.
Suddenly nostalgic for your salon or barbershop?
Think about how often you visited your favorite restaurant, coffee place, or shops before COVID-19. How often did you say hello to the same people? Did you feel welcomed into little spaces of community?
This global pandemic has certainly brought a lot of anguish to many people, but it's also taught us some important lessons in gratitude. I'm not sure I'd ever fully appreciated the ways in which I am deeply grateful for the sense of belonging that going to my favorite restaurant, grabbing a coffee at my favorite coffee shop, or getting my haircut gave me.
The places I loved before weren't about the food, the coffee, or the haircut (though, obviously they are all great). I loved walking into a place where I felt comfortable, welcomed, and at home; where somebody knew my name, my drink order, or asked me about my latest adventure. I loved, and still love, all of these places because they make me feel like I belong.
Taking a Moment to Pause
What if we paused more often to check in and be grateful for the moments where we can't help but smile and feel welcomed? Could we find more joy in our daily routines?
We don't have to leave home to feel this feeling! Do you have a morning coffee routine, a corner of your home or an adorable thing your pet does that leaves you with a little feeling of gratitude? Take just a second in these moments to pause and let that feeling really take over.
Life will always be in flux. Who knows when our next haircut might be? But one thing we can always ground ourselves in is finding a little gratitude in life's simple pleasures.
If you want some inspiration of where to start looking for them, here are a few reads I highly suggest:
Try this with me this week: before you go to bed every day this week jot down a moment that made you smile with gratitude, laugh with belonging, or gave you the warmth of joy. As soon as I can get back in the salon chair, my number one moment will certainly be a good old visit to the hairdresser!
Stay beautiful & keep laughing!
-Liesl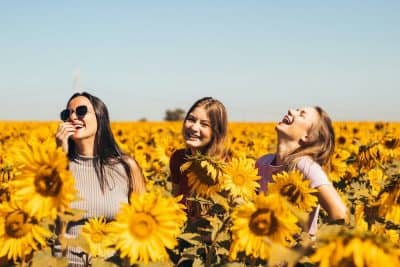 Don't miss out on a single article!
Enjoy unlimited access to over 500 articles & podcast that give you a positive perspective on the state of the world and show you practical ways you can help.
Sign up now!
Notes:
atlas, jesse. "Stories In Place: The Virtual Salon." Vimeo, 22 July 2020, vimeo.com/412362023. Accessed 22 July 2020. ↩