Stuffed away in one of your drawers is a solution to our changing climate! Destruction of the world's rainforests is responsible for releasing more C02 into the atmosphere than all the world's transportation put together. But one brilliant thought leader has figured out how to use your old cellphones to put a stop to it!
Topher White and his organization, Rainforest Connection, have found ways to stop illegal logging by using old cellphones. Their innovation picks up on the sounds of chainsaws — and even analyzes the changes in bird calls — then signals forest rangers in communities nearby to jump into action!
And it's something you and I can all get involved in. Read on to learn how!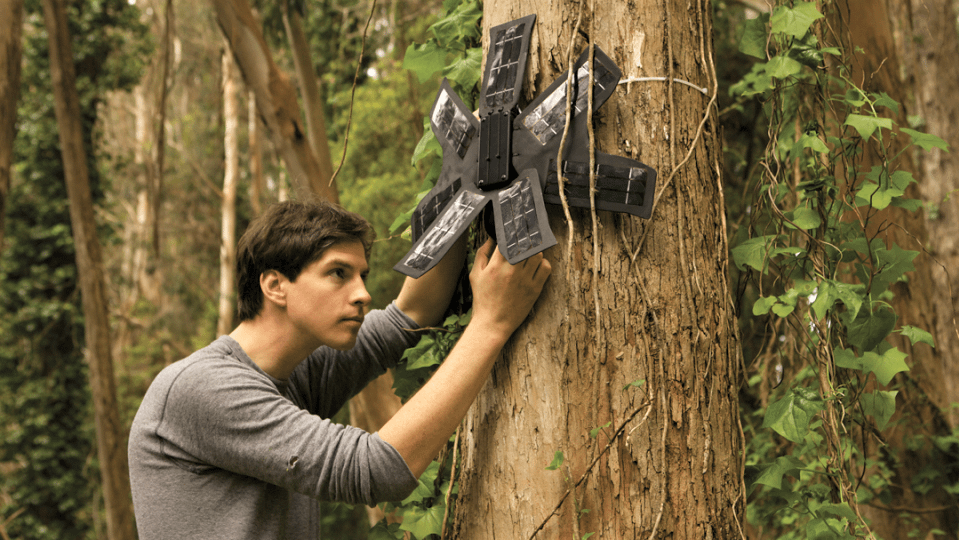 "Every once in a while, a new technology, an old problem, and a big idea turn into an innovation."

— Dean Kamen
The concept of Rainforest Connection came to Topher White in 2011, while he was volunteering at a wildlife sanctuary in Indonesia. Topher realized that the rainforest is such a sound-rich place that rangers simply could not hear the illegal loggers taking down trees within minutes of the ranger stations.
They needed the help of technology to save the rainforest from disappearing. To learn about the origins of this remarkable solution to one of the world's most vexing and pressing problems, make sure you check out our first article about this wonderful tech startup:
So here's what's new since our last article in 2016!
The original technology relied on tuning the old cellphones to specifically pick up the sound of chainsaws but of course, that was after the damage had begun. Now, The the Rainforest Connection has teamed up with SAP Cloud Analytics to listen to an array of forest sounds that might signal the illegal loggers are present before they even start.
As it turns out, we can now listen to the sounds that birds are making in the forest to predict that bad things are about to happen!
"With predictive analytics, people can show up and stop loggers on their way in before any damage has been done, and that's a whole sea of change for the people out there."

– Topher White (Founder of Rainforest Connection)
Here's a wonderful short video from SAP TV to get us all up to speed:
Did you notice that reference at the end? Topher said, "Nobody wants to see their homeland destroyed. We are proud to work with people who are creatively finding ways to hold off the destruction."
That is huge.
A sense of collaboration is the key element of the Rainforest Connection success story, yet we rarely see the "community" part of this story get the attention it deserves. Seems like most news around this startup's success has revolved around the technology. The humanity of this winning problem/solution combination is going uncelebrated!
Why should we care?
Before we go into the humanity of the Rainforest Connection's concept on a village level, we should probably understand this on a global scale; how this affects every one of us. If you haven't heard this yet, it's important to know that the remaining rain forests are the lynchpin in saving our planet. Here's why:
1) Deforestation now accounts for 17% of all global carbon emissions. 2
2)  It's getting worse. Average annual emissions in the last three years were 63 percent higher than in the preceding 14 years. 3
3) Even though those facts are well known and well accepted, governments, global organizations, and our mightiest corporate influencers are not fully aiming their immediate efforts at stopping deforestation.
Here's the most important takeaway fact from this article:
That infographic might seem depressing on one hand. But the flip side is also true: this points to a remarkable opportunity! If only we can get appropriate support for the Rainforest Connection's "impact package." (More on that near the end.)
The focus is on collaboration not "aid"
Rainforest Connection is also enormously valuable as a model for global problem solving because of its dedication to the notion of putting the solution in the hands of committed communities on-the-ground, who are in the best position to become the change-makers.
Gone are the days when it was thought to be useful to have outsiders swooping in to "rescue" situations around the world.
I've had many thought leaders tell me that "aid" and charity should be reserved for urgent humanitarian crises only. They can actually prevent sustainable solutions from rising to the surface.
Now, we know that resources are best spent when we empower people. Providing them with the knowledge and technology needed to be the agents of change for themselves!
And that's what Rainforest Connection does best.
"They're not looking for help, they're looking for collaboration."

— Topher White
Here's a marvelous video made by Google for their docuseries Search On, that beautifully illustrates the value of their collaboration with local communities!
I suspect that if you watched that video, you might have felt like you were looking into a crystal ball. The fundamentals here are predicting the future of innovation and progress for all. We will have to collaborate our way out of most of the world's most vexing problems.
The best solutions have a complete "Impact Package"
We've published over a thousand articles about insight and innovation going uncelebrated in the mass media on EWC. And because of this, we've noticed the most promising ideas and thought leaders all have a few things in common.
They seem to get four major elements of the "impact package" exactly right:
Source: They attack the problem as close to its source as possible.
Innovate: They put two concepts together that no one had ever thought to combine.
Surplus: Their solution involves things we already have in surplus. (It doesn't require creating more stuff.)
Collaborate: Their leader has the ability to bring people together who can improve each other's way of thinking, thereby creating a path forward that would never have been possible.
Now, let's put the Rainforest Connection's solution to deforestation through that Impact Package model:
Source: They are attacking the problem of deforestation at its most fundamental starting point: access to the trees. If you can't start at the tree with a chainsaw, the trees are not coming down.
Innovate: They realized that using smartphone technology to listen from the forest canopy would yield a trove of information about how illegal loggers reveal themselves as they are getting access to the trees.
Surplus: They learned that they did not need any new technology. That old phones, sitting in junk drawers around the world, could be perfectly repurposed for this exciting endeavor.
Collaborate: Rainforest Connection realized that every remaining rainforest in the world is surrounded by communities that are seeing their way of life under siege. Because of their local knowledge and all they have at stake, they would be the right collaboration partners. In Brazil, for example, 20% of the Brazilian Amazon rainforest is in reserves set aside for indigenous people. But since these forests are still intact, they're now the target of illegal loggers and poachers. It is critical that the indigenous people are at the center of the efforts to protect their futures.
Couldn't be better! Now all they need is funding.
To see how Rainforest Connection's Guardian technology may be the last chance for change for a reserve in Equador, take a look at this video! It's a reality check, for sure, but very hopeful!
See more content from Al Jazeera English over on their YouTube channel! This playlist is a great place to start. And stay up to date with their work by following them on Facebook, Instagram, or Twitter!
So, what can we all do to help?
First, like most of the very best emerging solutions, the Rainforest Connection needs the support of public opinion. Share this article widely!
Second, donate a few dollars to stopping illegal logging before it can occur. I spent some time with Topher White at a conference recently and he is the most trustworthy and dedicated sort of thought leader. Your donation will be put to good and immediate use.
Third, help us promote Rainforest Connection as a thought leader in #ConspiracyofGoodness. you can be a change maker thereby celebrating organizations like this that are poised to make the world a better place for everyone.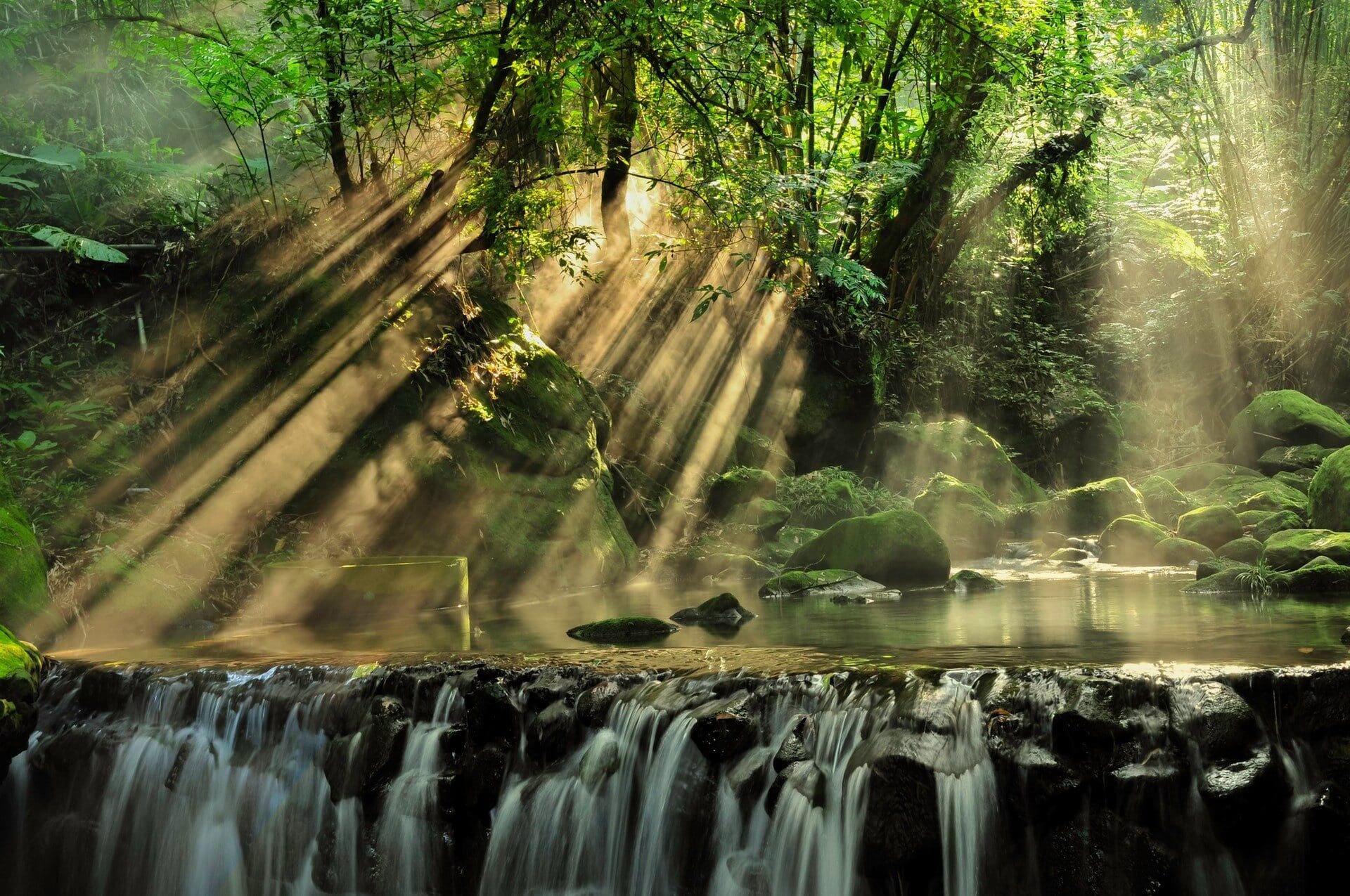 Have some fun while expanding what's possible!
Help Rainforest Connection develop the world's largest global bioacoustic platform!
They are creating the world's biggest shareable, searchable Audio Ark of rainforest sounds and eco-data. It's a bio-acoustic platform that lets you browse the "worldwide rainforest"!
With their recordings of every birdcall, insect, rustle in the leaves, and drop of rain, they are creating a digital library. And this library can give scientists instant access to vast troves of raw, acoustic data collected from rainforests worldwide! Imagine what they'll learn! By subscribing to their service, your support will help Rainforest Connection further incentivize and fund rainforest protection.
LISTEN TO A RAINFOREST IN REAL-TIME: Here's the free RFCx app

Celebrate the Rainforest Connection in #ConspiracyofGoodness
Next time you find yourself a part of one of those "downward spiral" dialogues — you know the ones about how the world is in a hopeless state — speak up! Change the conversation. Here's what we mean by that!
Now you've got something really amazing to tell people about! Join us in changing the future by changing what gets our attention.
Fortunately, the Rainforest Connection is standing by to be deployed when they get the funding and logistical support they need.
Stay open, curious and hopeful!
~ Dr. Lynda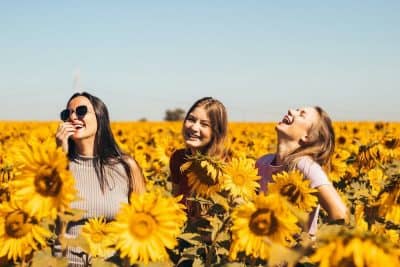 Don't miss out on a single article!
Enjoy unlimited access to over 500 articles & podcast that give you a positive perspective on the state of the world and show you practical ways you can help.
Sign up now!