Going to the movies is more than just a form of entertainment—it can be a powerful way to save lives! Award-winning director, Sharmeen Obaid-Chinoy and her team are on a mission to end violence against women. To do this, they're bringing their films to the people in remote villages across Pakistan with their ingenious mobile cinema! She gives us a glimpse of the future and the amazing potential of cinema in her TED Talk.
Films show us different worlds. Realities that, in turn, alter our own. They shape our expectations of romance, culture, and even how we treat others. And, while movies can often lead us to unrealistic expectations, they can also help us develop new realities for ourselves. They're opportunities to see people like us in roles we've never seen ourselves in or to catch a glimpse of what a more equal society could look like.
When you see that something is possible—that other people who look like you are actually doing something outside the expected norm—it's easy to see how that could be you, too!
So… what if we harnessed this power of film for good? Well, you're about to see this in action—here's a peek at how storytelling can create sweeping change.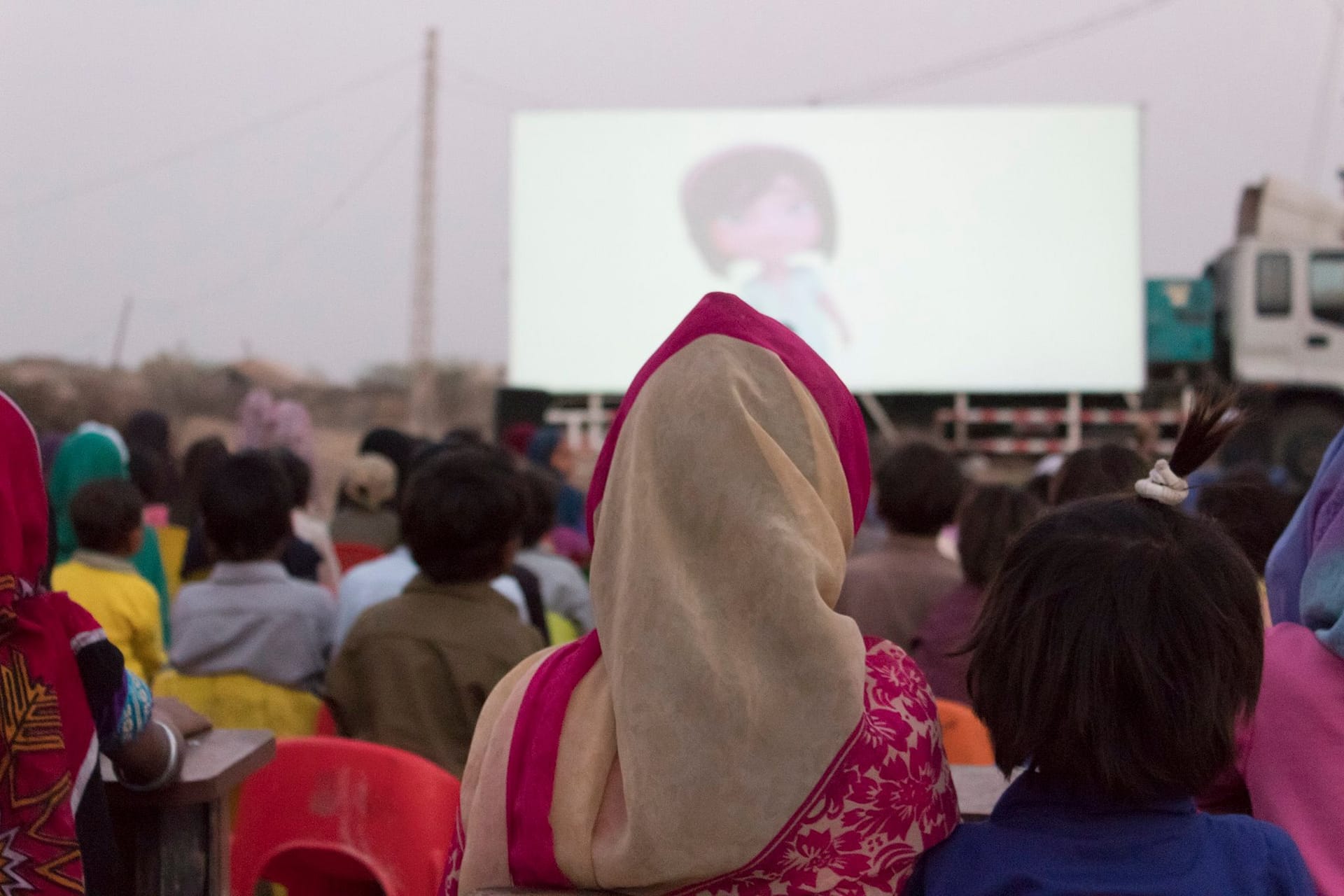 Sharmeen Obaid-Chinoy and her team are interacting with cinema a bit differently than your average creators.
Instead of purely screening their films in theatres or distributing them through the internet, they're also bringing them directly to the people. Out into some of the world's most remote communities, they are encouraging the kind of change that can save thousands of lives by bringing options for different realities to life with their mobile cinema.
Oscar, and Academy Award-winning director, journalist, and TED Fellow Sharmeen Obaid-Chinoy shows us the meaningful impact of her work in her fantastic TED Talk. She brings us along on the journey of creating the film A Girl in the River: The Price of Forgiveness, which focuses on a societal problem very close to her, and the ripple effect of the film after it was released.
Her award-winning film encouraged a life-changing law to pass in government and opened up space for lasting change to succeed. Here's Sharmeen:
**This film contains content around honor killings, which are collectively decided upon murders of individuals (most commonly women) at the hands of other members in their family who believe they have brought dishonor upon their family. Some graphic imagery is shown at the beginning of the talk.
If you're interested in hearing more thought leaders discuss their great ideas, there are hundreds of more amazing TED Talks over on their website. You can also see our personally curated selection here!
As of publishing this article, Sharmeen's website is under construction. But I've linked it here for you to check in on just in case it's live by the time you're reading this!
If you'd like to see some of her incredible work right now, her series of stories from around Pakistan titled Look, But With Love (the same name as the mobile cinema) introduces us to people who are doing really wonderful work throughout the country. I particularly enjoyed this film about preserving traditional music! Sharmeen also wrote an article about the series here.
(If you happen to have a VR headset, make sure you have that handy. But don't worry, the videos are still wonderful on your computer—just click and drag!)
Wondering what the best way to support her work is?
Share news about what she's doing! Tell a friend about this article, share your favorite film from Sharmeen's series, check out one of her many other pieces of work—including A Girl in the River: The Price of Forgiveness, which you can view on HBO. Her Wikipedia page is full of wonderful information if you'd like to dive deeper into her life and work.
You can also follow Sharmeen Obaid Films on Facebook and Twitter to stay up to date with and share their work!
We have created a technology that makes it easy to show people a different world. How do we use it for good?
You'll find people using film to share great ideas throughout our entire library of content, from TED Talks, science communicators, and independent creators capturing stories from around the world. And there are even organizations successfully utilizing the sharing and connection power of film and photography to support aid organizations and help them raise funds to continue helping those in need.
These visual works give us a way to communicate with each other not with language, but our humanity. We connect to them; to the people, to the storylines, to the worlds they create. They're packaged realities. And this ability to see how others live their lives—even if those people are acting in a film—gives us the chance to see our own lives differently. They show us possibilities we couldn't have dreamed up ourselves; different parts of the world, new professions, technologies, ways to interact with each other.
And there's a lot of power in that.
Think about this the next time you sit down to watch something. What narrative are the creators pushing forward? What stories would you like to see represented? How can you support the storytellers in sharing these stories?
And if you'd like to support another great organization using films to help women thrive in impoverished communities around the globe, make sure you check out this following one about Ripple Effect Images. Their films have helped raise millions of dollars for aid groups making a huge difference!
What if Mass Media was Used for Good?
There's more power in positive media than just making us feel good! Sharing stories that celebrate progress around the world has the ability to change lives. Check out this collective of creators redefining the way we tell the stories about some of our world's biggest issues, and the people working to alleviate them.
Read Article
Watch Video
Listen to Podcast
Stay open to new possibilities!
"No problem can be solved from the same level of consciousness that created it." —Albert Einstein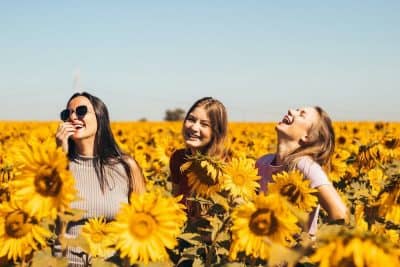 Don't miss out on a single article!
Enjoy unlimited access to over 500 articles & podcast that give you a positive perspective on the state of the world and show you practical ways you can help.
Sign up now!
Notes:
 Obaid-Chinoy, Sharmeen. "How Film Transforms the Way We See the World | Sharmeen Obaid-Chinoy." YouTube, TED, 23 Aug. 2019, youtu.be/JKS7HWy2TRU. Accessed 19 Dec. 2019. ↩
Published: January 13, 2020