Have you ever done a double take at a bird or a bug because of their colorful beauty? Ever witnessed a child pointing out the rainbow in a roadside puddle? Or kept a piece of shell that you spotted glistening on the beach? All of these natural treasures—the birds, the bugs, the shell and the puddle—all have something very special in common: the natural miracle of iridescence!
Iridescence in nature can be seen in the world all around us. But how is it possible that a beetle or bit of shell can dazzle the eye into seeing so many different colors at once? Welp, here is your invitation to follow your curiosity down the rabbit hole with me as we uncover the mystery behind nature's most fabulous color trick…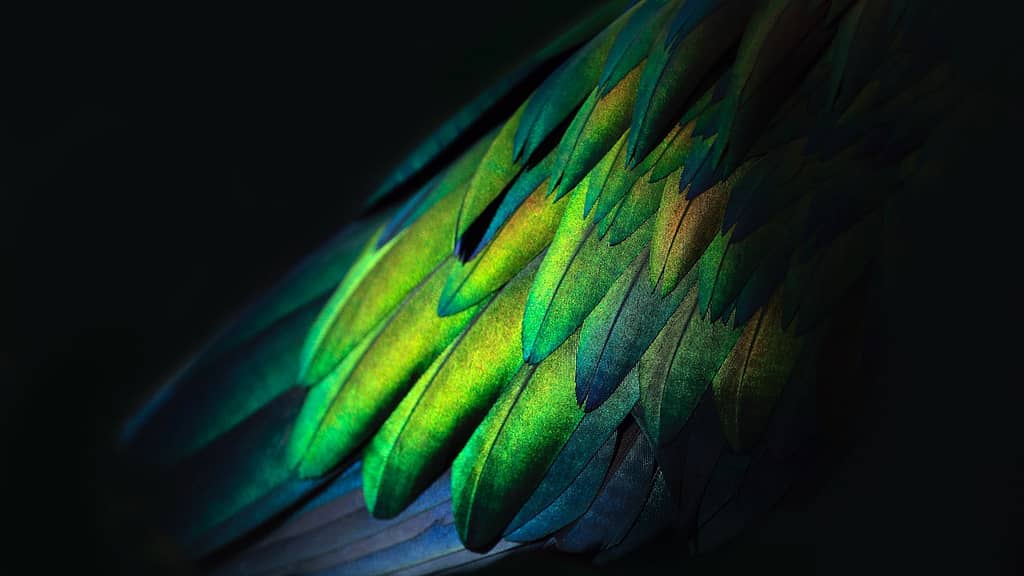 If you were to take a walk around your backyard, chances are good that you would spot something iridescent. This optical phenomenon can be described as "a show of luminous rainbow colors that change with the angle of light". Meaning the raven feather you picked up may look solid black at first, but when you rotate it slightly in the light, beautiful blues and purples and green flash before your eyes!
This beautiful color show can be found all over the planet, but what is its purpose?
There are several theories as to why certain animals show great displays of iridescence. Some are known, and some remain a mystery. Most commonly though, biologists believe that they use iridescence to attract mates, camouflage themselves, ward off predators, communicate with each other, and even regulate their body temperature! 1
But how does it work? Imagine layers of thin pancakes that instead of being in a neat stack, are staggered like bricks in a wall. Now picture beams of light filtering through the crevices between the layers of pancakes. When light bounces between the spaces between the pancakes and reflects back to the human eye, this is how the magic of iridescence occurs!
And, because the light beams bounce differently depending on the angle, the color changes as the object (or the viewer) moves around. This bending of light is called "refraction".
In this entertaining video by Be Smart, Dr. Joe Hanson explains both of these phenomena with some great visuals. He even dives into the differences between the types of refraction within different types of materials, both animal and mineral. Plus, Dr. Joe is a pretty funny guy. Give it a watch!
Pretty cool huh? Be Smart's YoutTube library is filled with great science content, you can see more from them here. And if you want to see more from the rare minerals vault at the Smithsonian Museum, click here.
Still didn't answer your queries about the rainbow in the puddle though, did we?
Turns out, the reason we're seeing rainbows in roadside puddles is partly because there is often oil from cars on the roads that makes its way to a puddle, and then sunlight reflects from both above the water and below the water, creating a beautiful prism! You can dive even deeper into how that works in this article by Scientific American.
It's all about how you look at it.
So now you know all about iridescence in nature. What's next? Share this article with a curious friend or someone in your life who enjoys shiny things!
The more effort we put behind noticing the beauty and wonder around us, the more we begin to see it in everyday life. And like the shimmering colors on a beetle or a hummingbird, you'll find something fascinating with each new angle of perspective, if only you look for it.
Keep dreaming and notice the beauty around you!
~Renee
If you liked this article, here are some others from our archive that I think you'll enjoy!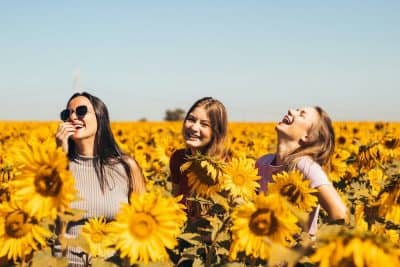 Don't miss out on a single article!
Enjoy unlimited access to over 500 articles & podcast that give you a positive perspective on the state of the world and show you practical ways you can help.
Sign up now!