In 2015, the video of a scientist removing a plastic straw stuck in a sea turtle's nose sparked a successful movement around the globe to reduce the use of single-use plastic straws. This left that scientist to wonder, how do we keep this wave of momentum going? For the answer, he decided to ask the turtles themselves! Using TurtleCams, endangered turtles are now showing us exactly where our efforts are needed most.
So, on this edition of Saturdays Around the World, we're heading out into the waters of Eleuthera in the Bahamas to see a new way researchers are monitoring our green friends first hand… er, flipper. With an underwater camera and a little turtle-friendly glue, they're now able to track what's really happening under the water, giving us the turtle's perspective on what they need most.
(If you've ever wanted to experience a sea turtle rodeo, or had no idea that existed until right this moment, you're in for a treat.)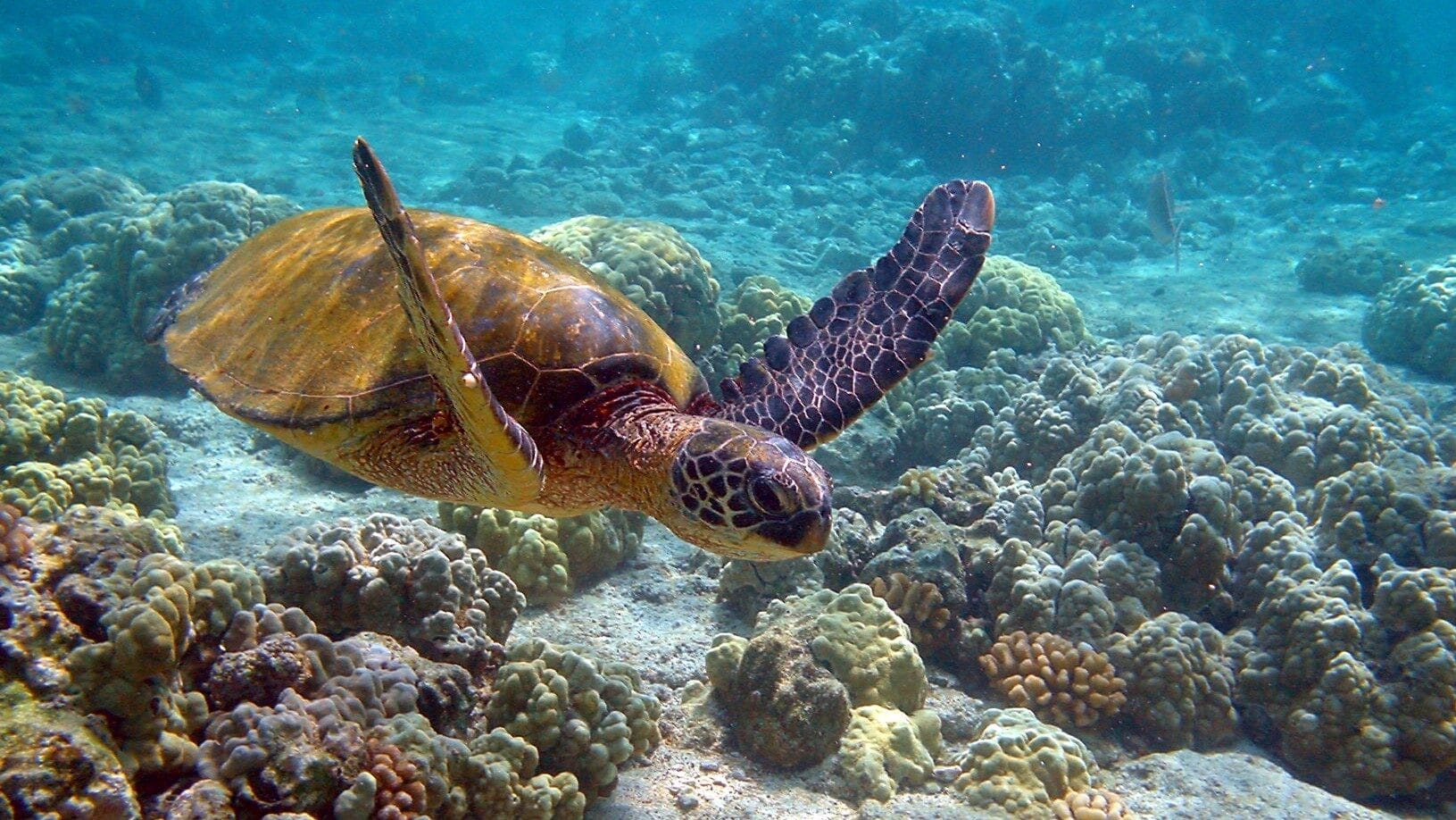 "We have all these initiatives around the world to try and protect marine areas, but if we don't know which areas to protect or what are the most efficient areas to protect, we won't be able to make good decisions. And that's the kind of data that we can get out of the TurtleCam footage."

—Dr. Nathan Robinson, Marine Biologist
The name Nathan Robinson may not ring a bell right away, but he's the marine biologist behind a video that dramatically changed the way the world looked at ocean plastic.
In 2015, this video came out featuring a sea turtle with something stuck up his nose and Nathan trying to pull it out. At first, he and his team thought that this poor turtle may have had a worm of sorts find its way up there, but they soon discovered that what they were looking at was a plastic straw.
This video woke up the world. Plastic pollution in the ocean became popular news, with the original video itself reaching almost 40 million views. They had people's attention. The task now is to figure out where to focus the efforts that have cropped up in the past 5 years to help clean the oceans and protect animals so they'll have the most impact.
And so, Nathan and his team decided to ask the turtles themselves.
Between facing habitat loss, mistaking plastics and debris as food, disease, and the persistent threat of capture or entanglement, our world's green sea turtles are having a pretty tough time out there. 1 But we're left in the dark about what exactly is happening under those waters, and where our efforts are needed the most.
Wes Larson, the host of Great Big Story's enthralling series, Mission Wild, brings us to meet Nathan and see the amazing (and quite beautiful) way they're using technology to get a turtle-view perspective at the Cape Eleuthera Institute. Check it out!
This video is an episode from a great series by one of our favorite creators, Great Big Story. It's called Mission Wild, and they are getting up close and personal, exploring conservation efforts happening all over the globe! You can check out season two of Mission Wild over on this playlist.
Watch Dogs Turtles
Enlisting the species that you're trying to protect and having them show you how they spend their days is genius! Not only do you collect clues as to what would actually help them in a big way, but you accumulate mountains of extra data that we couldn't have scrounged up through our own observations alone. (Which may be useful to put all the pieces together.)
As hard as we try and no matter how sad it may make us, we just don't interact with the undersea world like a turtle. This makes it difficult to accurately guess what support they really need. But this method of "from the source" data collection keeps researchers from losing valuable resources—like time, money, and at-risk habitats—looking for information in the wrong places.
The TurtleCam process seems like we're walking a mile in a sea turtles' shoes—if sea turtles wore shoes.
All of us, scientists or not, are able to get a better idea of what's happening under the water with these cameras. As we live in a time where our phone lights up with a crisis news alert every 5-minutes, we can begin to feel worn down when it comes to the idea of "saving the world". And with these slow, careful, in-depth observations of the Cape Eleuthera Institute turtle reality show, researchers can really narrow down where our resources can be the most help.
There are so many other benefits I'm not covering here. To keep up with what the Cape Eleuthera Institute is working on for yourself, check out their website and connect with them on Facebook, Twitter, or Instagram!
So, do you want to see what a turtle sees?
You're in luck! Nathan has also released some footage from TurtleCam adventures over on YouTube. For a short excursion under the waves with these adorable creatures, check out the video below. Follow Nathan over on Instagram for more great photos and videos!
Looking for something calming to watch for 3 hours?
How about more TurtleCam? Whether you're searching for something calming to play for the people sitting in your waiting rooms or just a relaxing view to have streaming on your own screen as you go about your day, the companion pieces that Great Big Story recently released are perfect for the job! Spend a part of your day exploring the ocean with these sweet friends in these two 3-hour videos. I'll embed the first one below for you, but when you've finished that journey, here's the second one! Enjoy!
Explore some creative efforts to reduce plastic waste!
Every time we're able to avoid plastic materials entering the waste stream, we decrease the amount that clogs up the ocean. And people are really taking some creative routes to do this! Take a look at these articles from our library to hear these awesome stories.
Please let us know how you reduce your plastic waste over on Facebook, Twitter, or Instagram! We'll post some of our favorite tips!
As always, stay open to new possibilities!
"No problem can be solved from the same level of consciousness that created it." —Albert Einstein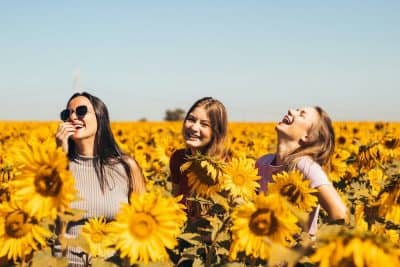 Don't miss out on a single article!
Enjoy unlimited access to over 500 articles & podcast that give you a positive perspective on the state of the world and show you practical ways you can help.
Sign up now!