In the face of the most difficult time of his life, Arthur Cohen did something clever: he started making pickles. But these aren't just any pickles. No, these briney cukes are on a mission to find a cure for ALS—the very disease that Arthur was diagnosed with. What if we all worked on finding the opportunity in the obstacles in our lives?
"We're simply a great pickle trying to do some good," says the about page of Pickals, the non-profit corporation that Arthur Cohen founded.
It's a humble statement, but it really packs a punch. When we're facing our hardest moments in life, what do we do? Really, there are two options: hide away and wait, or use the skills we have to try and change something.
This is the story of one person who chose the second option. And not only did they raise thousands of dollars towards a cure for a debilitating disease, but they brought humor and celebration along with them every step of the way. Arthur shows us just how easily we can each be a simple pickle trying to do some good.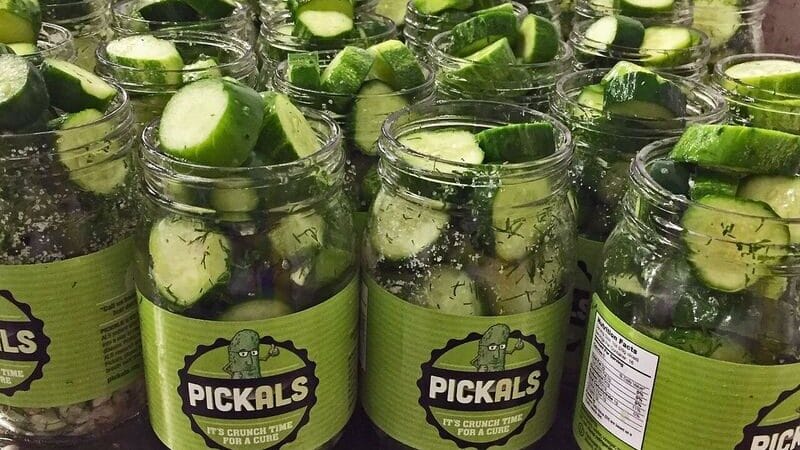 "Until further notice, celebrate everything"
As you'll soon see in the video, Arthur Cohen is a man known for being full of energy, with a knack for bringing a bit of humor and joy along with him everywhere. And while he couldn't change the reality of his ALS diagnosis in 2014, he realized what he could do was make pickles (and then teach others to make pickles) to raise money to fund ALS research.
ALS, also known as Lou Gehrig's disease or Amyotrophic lateral sclerosis if you'd like to get technical, affects the nervous system by killing the nerve cells. Over the course of 2-5 years, this weakens a person's muscles and impacts their overall physical functions, like talking, walking, and eating. It can really affect anyone at any time, and there's currently no cure. 1(You may be familiar with Stephen Hawking, who was afflicted by this disease.)
As his disease progressed, Arthur Cohen's pickle business took off, raising hundreds of thousands of dollars for research and patient care.
In this film below, produced by Arthur's daughter, Tess Cohen, and directed by Nastasya Popov, we hear a story of a man who turned the worst news of his life into a lasting legacy; inspiring those around him to do the same.
If you'd like to contribute a tax-deductible donation in memory of Arthur Cohen, directly to the ALS Therapy Development Institute (a non-profit biotech lab dedicated to finding a cure for ALS) through Pickals, click here!
They remind us on this page: "ALS is not an incurable disease, it's an underfunded one!"
Head over to their website to learn more about the Pickals story, where you can get some, and the great organizations they're raising money to support! You can also follow Pickals on social media—Facebook and Instagram—to stay up to date with what they're up to.
When you're in a pickle…
It doesn't matter what we do, life will always find a way to throw a curveball in our path, seemingly out of nowhere. But that doesn't mean we've lost control, at all. No, we still get to decide what we turn that obstacle into.
Arthur took his ALS diagnosis and made an impact. Combining it with something he loves, he gave himself and the people around him a way to get involved and navigate through the change happening in their lives. "Until further notice, celebrate everything," Arthur said. It's more than just a really great saying, it's a reminder to look at what is awesome in your life; to focus on what you can do, and lean into it. Whatever that is for you, I hope you're leaning.
These following stories of what other people are doing to handle life's changes may give you some inspiration:
Stay open to new possibilities! You never know what your pickle is gonna be.
"No problem can be solved from the same level of consciousness that created it." —Albert Einstein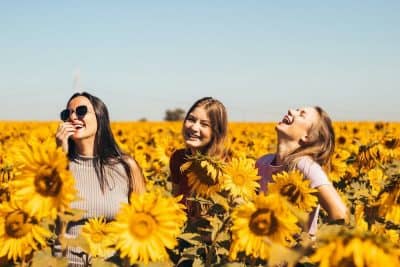 Don't miss out on a single article!
Enjoy unlimited access to over 500 articles & podcast that give you a positive perspective on the state of the world and show you practical ways you can help.
Sign up now!
Published: January 15, 2020