When life brings us down an unexpected road, sometimes the best thing we can do is take what we love to do and adapt it to the new path we face. This is how Jay Dean went from car mechanic to fantastical lamp artist. After a life-changing injury, he sat down, assessed what he had, and discovered a new passion in life. It's a simple, but powerful formula for transforming pain when life changes challenge you or someone you love!
It's a situation that every single one of us is going to find ourselves in at some point. As much as we try to avoid experiencing terrible things, they're still going to find us. It will take a little creativity, some flexibility, and an innovative mind, but a resilient response might leave you in an even better place than where you started!
When you find yourself unsure of what to do next, reflecting on what you do have may lead to a moment of inspiration.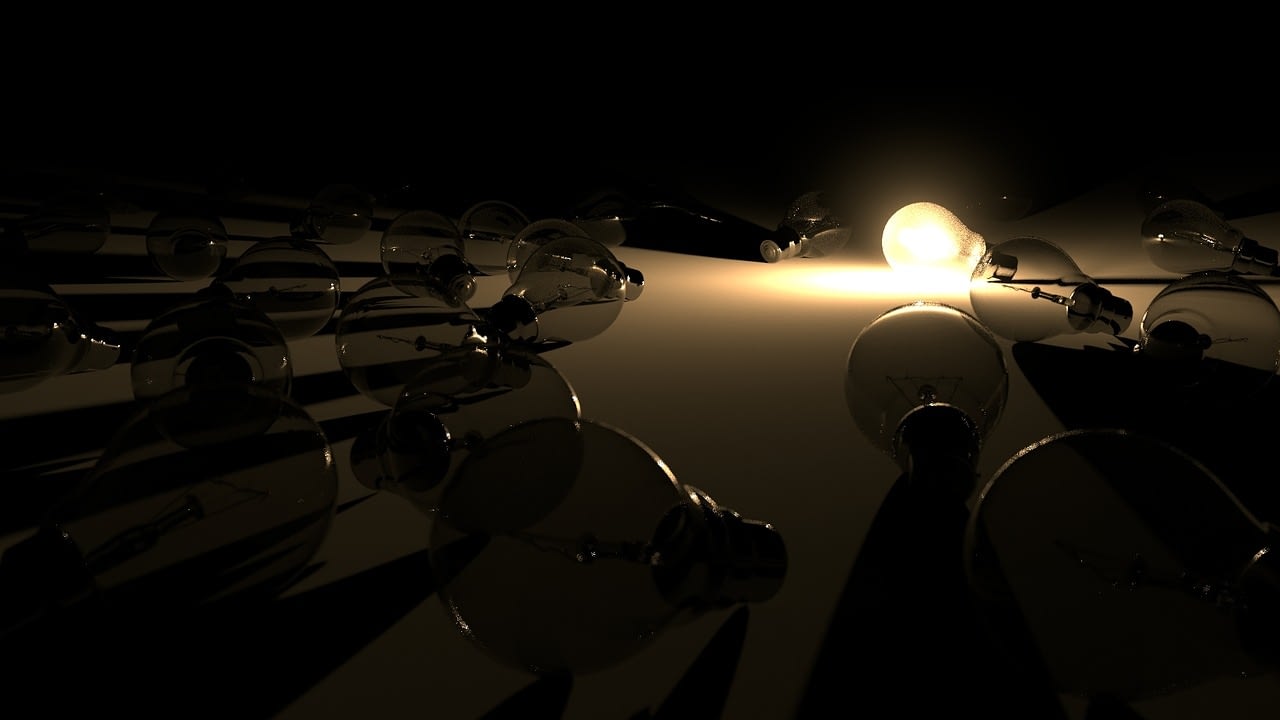 "If you can't fly then run, if you can't run then walk, if you can't walk then crawl, but whatever you do you have to keep moving forward."

— Martin Luther King Jr.
If you're reading this right now, congratulations, you're living. You've survived everything that has come at you so far. You've adapted, changed, and grown. And yet, still, that worry probably remains sitting in your brain: What if a catastrophe happens? How will I ever get through it? Even though you're living, breathing proof that you have it in you to make it through, sometimes it takes someone else's story to really put things in perspective.
The mechanic turned ingenious lamp maker
The beautiful video we're featuring below from Dark Rye holds a story that could happen to any one of us. And I couldn't do a better job to introduce it than Dark Rye already has in their video description:
"Jay Dean was a mechanic and that was that. He'd certainly never considered becoming an artist. But a back injury in his early 30s led to multiple surgeries. Jay found himself unable to work on cars and unable to provide for himself and his wife. He forgot all his goals, took to bed depressed, and tried to figure out what he was going to do with the rest of his years. One day, as he was cleaning his tools, empty and lost in existential uncertainty, he suddenly began to see something in the junked car parts in his garage. They called to him. He had an artistic inspiration. Jay began to make lamps out of them. The lamps, in return, began to make him." 1
Without further ado, here's a glimpse of Jay Dean's story in the short film, A Shot in the Dark.
Sit with this for a second: what exactly did he do? Cleaned his tools, looked around at what he had already, and constructed a new possibility for himself. Seems like a route any one of us can take, yeah?
You can see some of Jay's lamps here! And keep up with his awesome creations by following him on Instagram and Facebook!
To view more great content from Dark Rye, head over to their Vimeo channel. They're the online magazine for Whole Foods, so you can find even more videos over on Whole Food's YouTube channel! To stay up to date with their films, make sure you give Whole Foods a follow on Facebook, Twitter, and Instagram.
The beauty of pain and struggle is that they're capable of introducing us to new parts of ourselves.
If there were not these theoretical bumps in the road, we would all keep going on in the same way. No lane changes, no traffic, just smooth sailing.
But change is inevitable and often times unplanned. It comes completely out of nowhere. So much so that it can turn into the spark we need to build upon the life we have, getting stronger and stronger as we move over and past it. It'll bring you somewhere you've never been and could have never gone, without it. And because we have no control over whatever hardships await us in the future, the best we can do is embrace the new chapter they open. To dive headfirst into the journey beyond it.
None of this is easy. But there's an odd, almost comforting curiosity that comes along for the ride. I imagine, for a lot of us, embracing that is the only way forward.
(I had another quote lined up to be here at the end of this section but of course, things changed. After I wrote this, I looked through a few more and found this one that feels oddly specific.)
"You just have to keep driving down the road. It's going to bend and curve and you'll speed up and slow down, but the road keeps going."

— Ellen DeGeneres
Explore more stories of people who have used their life changes to catalyze their next chapter:
Although this life isn't easy on any of us, we do have the benefit of storytelling. Others have gone through the unimaginable, faced obstacles they never thought they could, and adapted their lives to their new reality before them. And when we learn about their stories, suddenly facing our own challenges becomes more manageable.
Here are a few from our library that have stuck with me:
Stay open to new possibilities!
"No problem can be solved from the same level of consciousness that created it." —Albert Einstein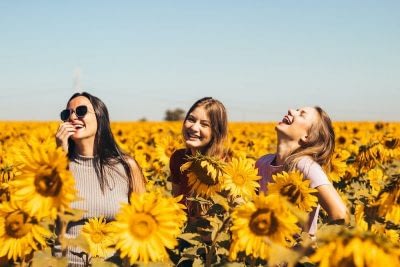 Don't miss out on a single article!
Enjoy unlimited access to over 500 articles & podcast that give you a positive perspective on the state of the world and show you practical ways you can help.
Sign up now!
Notes:
"A Shot in the Dark." Vimeo, Dark Rye, 21 May 2014, vimeo.com/96019799. Accessed 15 May 2019. ↩
"A Shot in the Dark." Vimeo, Dark Rye, 21 May 2014, vimeo.com/96019799. Accessed 15 May 2019. ↩