When you daydream about going on vacation, where does your mind take you? I'm willing to bet that at least half of us fantasize about digging our toes into the hot sand on a sunny beach! But what is it about being barefoot on a beach that is so appealing to us? As it turns out, going barefoot is a part of everyday life if you live "Down Under", and the Aussies just might be onto something that we all can learn from.
Australians are notorious for loving the barefoot lifestyle—and we're not just talking about at the beach! It would not be uncommon to witness barefootedness on the city streets of Sydney, at cafes, or even at the grocery store. Depending on which part of the world you live in, the idea of running errands sans shoes may seem outrageous, so let's dig heels into why being barefoot is such a notorious part of Australian culture.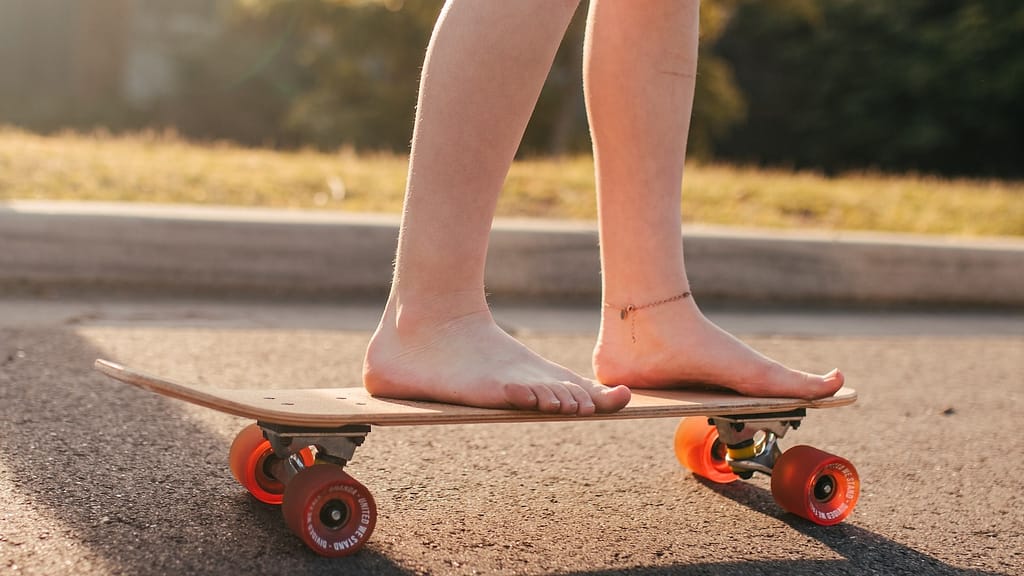 Where did the buzz on bare feet begin?
Anthropological research has shown that humans first started wearing shoes about 40,000 years ago. These primitive sandals were made from tree bark to protect the wearer from the ground elements. But it wasn't until much later that we discovered how nice it would be to revert back to not wearing shoes 1.
Fast forward a few thousand years to the United Kingdom, year 1945, just after WWII. In a plan known as the "Ten Pound Poms Scheme", British citizens were encouraged to take advantage of a novel opportunity to migrate to Australia for very little money to help attract workers and develop the economy 2.
With this brilliant marketing campaign, British people were dazzled by the idea of living life in the sun and on the beaches of Australia, a welcomed escape from the dark and damp climate of England. And thus, with a newfound population and the promise of a life of leisure, the cultural shift into a more relaxed lifestyle was born and people literally began to kick off their shoes 3!
In this entertaining video by BBC Reel we are treated to a closer look at the Aussie way of life surrounding barefootedness. Warning, you might just be tempted to move there yourself… depending on how you feel about feet.
Fascinating right? Dive into more content by BBC Reel by checking out their video library here.
Feet. Why Did it have to be feet?
Even though we all have them, humans tend to be very opinionated about feet. Most either hate them or love them, and the ideas around covering them up vary around the globe.
If you live in the USA, most restaurants require that you wear shoes to be served. If you live in Japan, you are obligated to take your shoes off before entering a home. And in Poland they believe that being barefoot can lead to sickness or even death!
There sure are some wild myths out there about feet, but the majority of them are untrue. You can debunk many of these myths about feet by reading this article by the Society for Barefoot Living.
In fact, there are many benefits of going barefoot!
Did you know that shoes can actually change your body without you realizing it? I find it funny that in some cultures we get all bent out of shape about exposed feet when wearing shoes can literally bend you out of shape! Wearing shoes can change your posture, affecting your hips and joints over long periods of time. And then there's always bunions from wearing shoes that are too tight…Not so fun.
By ditching the shoes and walking barefoot you are also improving your body's natural balance. And, walking barefoot on the grass is a great way to connect with nature! You may have heard of the term "grounding" or "earthing" before, this is the practice of placing your bare feet on the ground for health purposes. There are a ton of nerve endings in your feet and many people who practice grounding say they have experienced both physical and mental health benefits from doing so 5.
What can we gather from the Aussie way of life to improve our own?
If we look closer at the Australian barefoot tradition, maybe it's not so much about the feet, but the idea of celebrating leisure.
Are the rest of us really that uptight that we could let a harmless pinky toe disrupt modern society? Are we holding on to normalizing things that don't serve us anymore? Things like overworking or wearing constricting clothing… These are just a few quick examples I could think of that could be holding us back from truly enjoying our lives.
Let's kick off our shoes!
Wiggling your toes in the sunshine is a simple way that we can all tap into the joy of Summer and celebrate the beautiful, fleeting, moments that life has to offer. And while I might suggest that we still wear shoes on airplanes, I fully recommend embracing the Aussie lifestyle by casting your shoes and your worries aside whenever you possibly can.
Keep dreaming, and notice the beauty around you!
~Renee
Here are a few articles from our archives that I hope will bring some joy to your day. Keep the goodness going and share this article with your favorite barefoot-loving friend!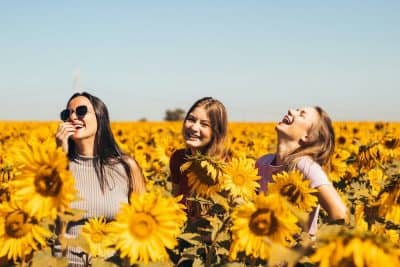 Don't miss out on a single article!
Enjoy unlimited access to over 500 articles & podcast that give you a positive perspective on the state of the world and show you practical ways you can help.
Sign up now!