Breaking glass is normally seen as a bad thing, taboo even. But what if that destruction could actually be stunningly beautiful? This Swiss artist shows us how we can shatter glass, burn wood, rip fabric, and find new ways to see everyday materials. Who knows, it might just be the most creative and beautiful thing you've seen today!
Through three years of trial and error, Simon Berger has learned to find the fine line of cracking glass without breaking it—turning regular panes of the fragile material into remarkable works of art. This 45-year-old, very unique artist from Herzogenbuchsee, Switzerland creates remarkable portraits by breaking glass with a hammer and chisel.
More than just an incredible feat, his work reveals that when we learn to look at an object creatively, and see more than just what appears in front of us, there is no end to the wonder we can discover.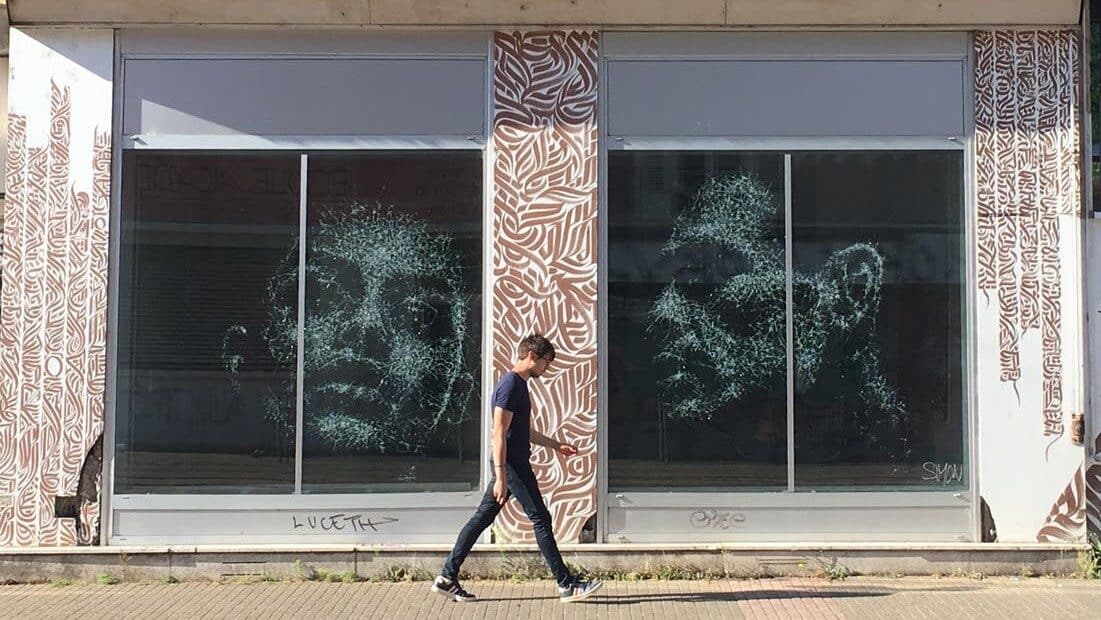 Transforming the regular into the extraordinary!
Often, Simon Berger's pieces can look like vandalism at first blush. But look closer. In a beautiful play with light, transparency, depth, and craftsmanship, detailed portraits—faces of people who he knows well or simply stumbles upon on the street—begin to emerge.
Creating wonder for people to stumble upon in their day to day is one of the very things that inspires Simon.
Originally working with spray paint, Simon decided to think differently about the things we see every day, using materials like wood, metal, stickers, clothes, and even a piano to create stunning art. In 2017, he began to experiment with safety glass, and the stunning portraits it resulted in have been a hallmark of his artistic career ever since.
With a background in carpentry, Simon combined his experience working with building materials with his artistic impulse to create something that makes us think differently about materials around us that we may consider ordinary and single-purposed.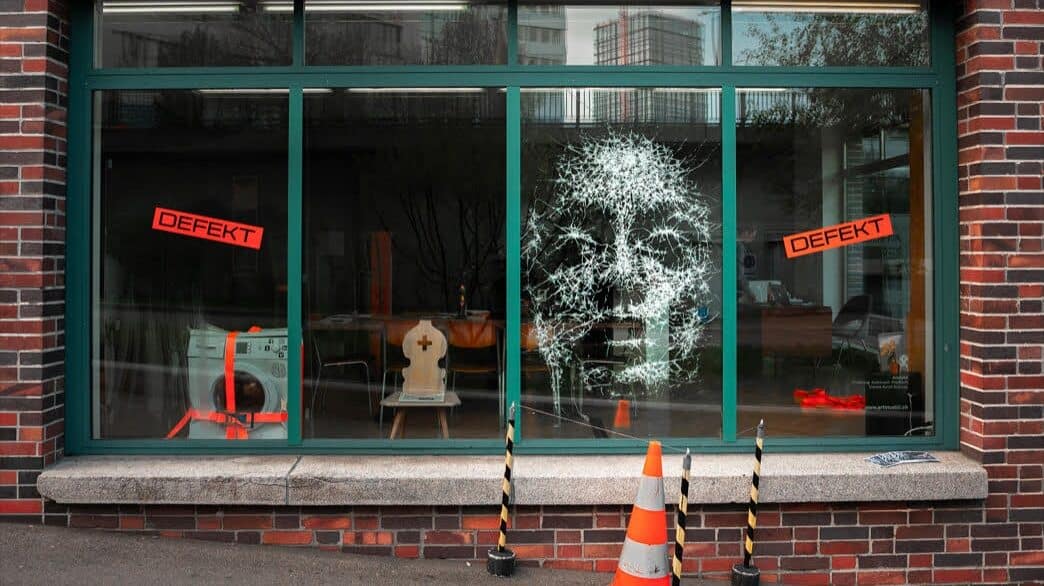 There's no going back, covering up, color correcting, or ctrl-z-ing with this art!
His method seems simple: where you hit the glass, white cracks appear and the area becomes lighter. Where you leave the glass alone, the glass remains transparent and shadows emerge. Sounds easy when you put it that way, but in reality of course, this is hard. Imagine the light touch you must have when intentionally breaking glass so that it will crack but not shatter. Or the expert confidence you must feel to add depth to the image without breaking the piece entirely!
So, here's Simon with his hammer, chisel, and a few panes of laminated safety glass in an amazing video from Art Insider—no safety goggles required!
Art Insider brings us some truly incredible and amazing stories of artists, innovators, and incredible pioneers in the art world. Check out more from the Art Insider YouTube channel here.
You can find more from Simon on his website, where you can explore stunning works from his exhibitions, learn more about his background, and even buy some of his art for yourself. You can also follow him on Instagram to have these feats of creation right in your daily feed.
Click here to watch a time lapse of Simon creating one of his glass portraits. The image comes to life so quickly that you'll be absolutely blown away!
Think different!
What materials do you interact with every day that you could think of differently, and how can we learn to consistently repurpose what we have?
The glass in your window, sure, but what about the fabric from that old chair—could it become a pillow cover? Could the food scraps you think are waste become a meal of their own? Or could the bubble wrap that just came with the package you got in the mail become a tool for painting with texture?
This can be as simple as repurposing what we have, like reusing that same box from your packaging for the next thing you send out instead of throwing it in the trash.
If we find a way to reuse the materials in our lives not only for art but also as real solutions, there are amazing things we can accomplish, like restoring New York Harbor with oyster waste!
So today, think differently about the materials you throw away and repurpose all you can. Start a compost bin, recycle your old bottles, and find ways to give everything a new life.
"[We must have a] willingness to stop and to look at things no one else has bothered to look at. The simple process of focusing on things that are normally taken for granted is a powerful source of creativity."
Let's find new ways to think about the things we see every day!
So, what can you create? Check out these articles next for some inspiration of how people around the world have been in touch with their creative side, like making trash into robots, giant trolls out of recycled wood, or turning plates into mosaics that can cover the interior of your house!
There are so many more great examples of unusual art in our archives, and here are a few of my favorites using interesting mediums: landfills, bacteria, and ice!
I love what Simon said about how he no longer shows people how to see the art—how some pass by thinking the window was vandalized, others don't think too hard about it, and some stand around for a good long while finding the perfect spot to stand in awe. Sometimes our instincts of "don't break the glass" need not be listened to—those counterintuitive actions can create awe-inspiring things!
To me, that's proof that everything—even shattered glass—can become something new and beautiful, if only we are willing to see it.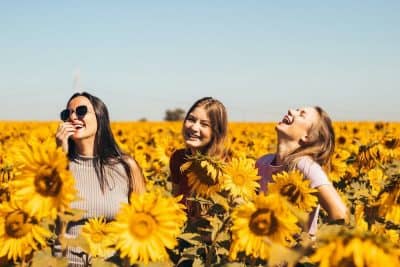 Don't miss out on a single article!
Enjoy unlimited access to over 500 articles & podcast that give you a positive perspective on the state of the world and show you practical ways you can help.
Sign up now!
Published: April 30, 2021