If you love dogs and the world, you've probably had a nagging feeling about creating all those bags of poop! Rightly so: every year, 24 billion pounds of dog waste is put into the environment, landfills, or incinerators, contaminating water supplies and leaking methane into our atmosphere. Well, there's an easy solution to this big poo problem!
Dog waste is something we're all familiar with, yet a problem most of us are totally unaware of. Here's what you need to know to start making a dent in this stinky issue.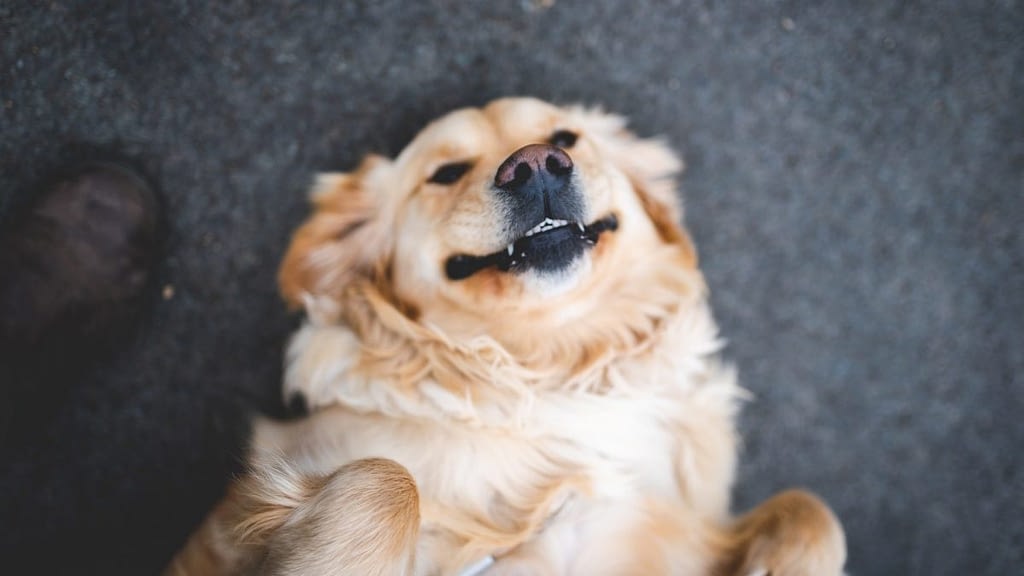 While textile waste is a problem that's been hitting the headlines, dog waste is something that most of us aren't talking about. The thing is, though, that it's one problem that can be easily turned around!
We've all seen or been the person waiting on their dog to do their business out on a walk. They stand there, staring at their dog or their phone, until the mission is complete. Then out comes a little plastic baggy, they lean down and scoop up the poo. They tie it securely, then drop it into the closest trash bin.
But what we don't see is what comes next. On average, dog owners throw out nearly 270 pounds of dog waste a year, nearly 4 times the amount of textiles they send to the landfill! And since we're dealing with organic matter, when it's in the oxygen-less landfill for some time it starts to produce and release methane gas. To add to this, when it isn't picked up, it can go into waterways with detrimental impacts.
Thankfully, though, most of all of these problems can be solved with something that a lot of us are already doing: compost!
Okay, so you won't want to add your dog's poo to your regular backyard compost pile that you use on veggies, since it's a waste material from a meat eating creature and hosts a bustling population of bacteria. But it is still great to use in flower gardens!
There are a few organizations out there taking on the task of turning the billions of pounds of dog waste into something usable and good for the world. Lucy Biggers of NowThis Earth brings us to meet one of these folks spearheading a pilot dog waste composting program in Battery Park in New York City!
For more helpful looks into how we can each take one small step towards helping the world, make sure you check out the rest of Lucy's series for NowThis Earth over on YouTube!
While we wait for more and more of these dog waste composting programs to pop up and offer their services to us, what can we do in the meantime?
Well, since we can't stop our pups from pooing, here are some ideas to help them have less of an impact.
Keep picking it up! Even ensuring that dog waste is picked up off your yard and along your walks makes a big and direct impact on the local environment. Dog waste that makes it into waterways can have a disastrous effect, adding to weed overgrowth and murkey, uninhabitable, smelly waters. This makes it so food and clean sources of drinking water from the waterways are no longer trusted, and swimming and enjoyment is impossible. 2
Make sure your pup poops at least 200 feet away from a waterway to keep residue from going in.
Use newspaper instead of plastic or "biodegradable" doggy bags. Even if you're just throwing it in the trash, at least you aren't adding more plastic into the system.
Contact your local town representatives to voice your opinion and see what they're doing about the problem. Ask for a town-run, easily accessible dog waste composting system! They can take a page from Battery Park's pilot program. (Toronto has even been turning their dog waste into energy!) 3
Support a dog waste pick up service in your area! There are a handful on the west coast, and they're beginning to pop up elsewhere. Do a quick search on Google to see what's happening around you.
Or you could start your own dog waste composting business! EnviroWagg of Boulder, Colorado is a fantastic model for how to make it happen.
Some problems may seem too stinky to touch, but they start looking sweeter when you know you don't have to start over completely to remedy them.
Dog waste is something that a lot of us, all around the globe, interact with every day. And with small tweaks to systems we already have in place, we can start to divert that massive amount of poo away from our landfills and waterways!
For more ways that you can start reducing waste every day, check out these articles next!
As always, my friend, stay open to new possibilities!
Sam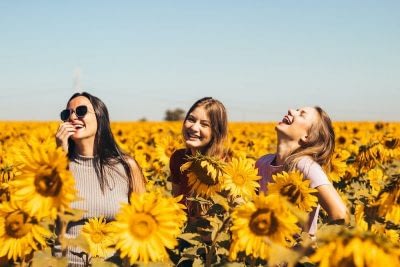 Don't miss out on a single article!
Enjoy unlimited access to over 500 articles & podcast that give you a positive perspective on the state of the world and show you practical ways you can help.
Sign up now!
Published: November 29, 2021