Okay, you've already heard this before: plastics are a HUGE problem. So what? What can you or I or anybody else do about it?
By now you've probably heard about the push to reduce single-use plastic straws around the world. Major corporations like Starbucks and even McDonalds are working to eliminate single-use straws from their stores. And some people, like us here at the Goodness Exchange office, are choosing to carry around our own reusable straws. But as great as our crusade against straws is, there's something bigger happening here we should address.
People have started paying attention to their garbage.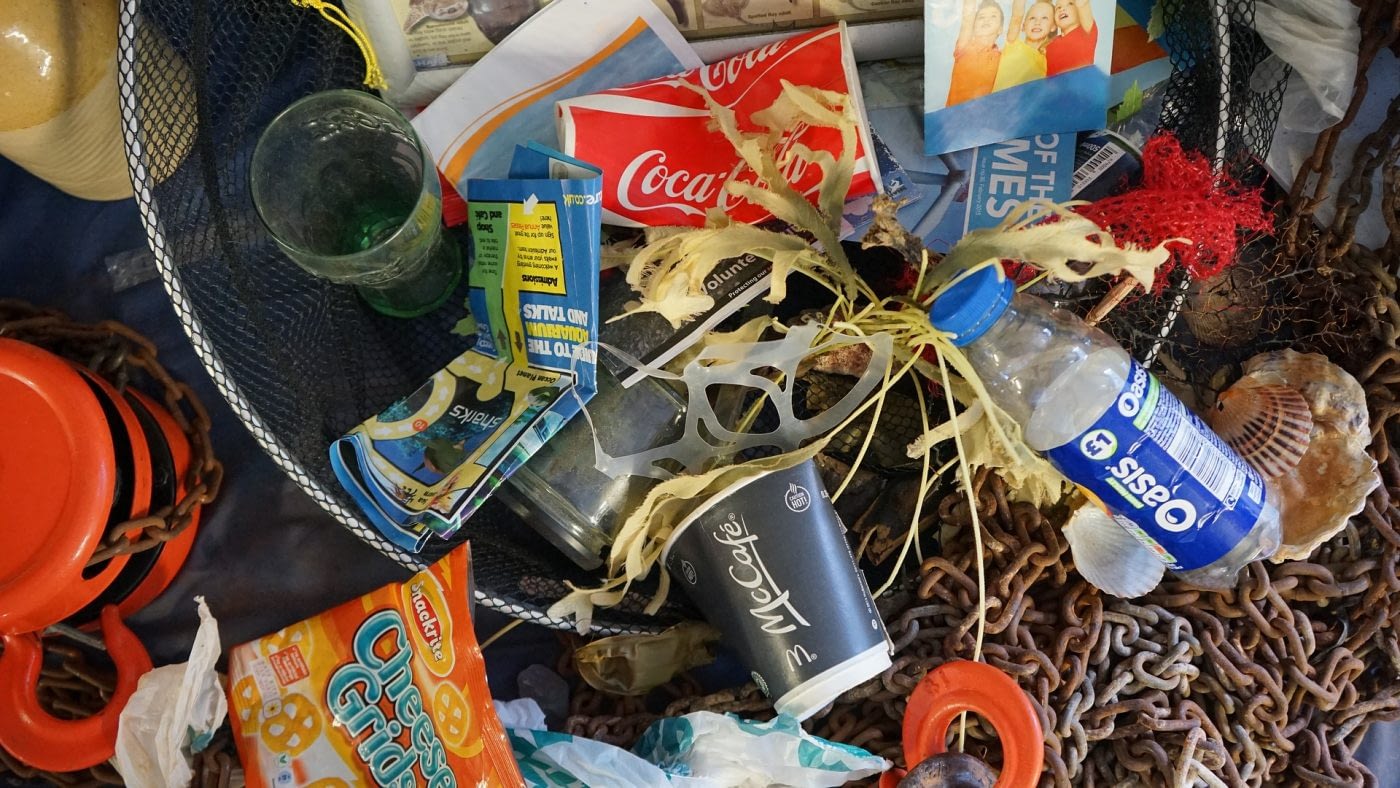 Now, this might sound like a strange statement, but it is important. We aren't just separating our recyclables (which is a great first step) we're starting to think more about how much trash we produce and what kinds of trash we're producing.
And that's important.
Starting Small
Let's start simple, what would happen if we did jump on the plastic straw elimination train? Is it that hard? Could we bring others along with us? Buzzfeed producer Auri Jackson set out to get 100 people in her office to stop using plastic straws for a week. Here's what happened:
(A quick note, this video does start with a brief but rather graphic video of the impact our single-use plastics have on marine life.)
So, there's one thing you can do to reduce your plastic waste. It's small, it's not hard, and for most people, it's a good first step. But straws are a tiny fraction of the single-use plastics we consume. Plastic bags, plastic packaging, plastic water bottles, all these plastics that wrap and carry other objects have an enormous impact on the environment!
Going Beyond Straws
A 2017 study—the first global analysis of all plastics ever made and what happens to them—found 91% of all the plastic waste produced doesn't get recycled. 2 That's crazy! What do we do about that?
Beyond recycling, reducing or refusing to use single-use plastics is an easy switch we can make! Activist, and "dude making a difference" Rob Greenfield, has a few easy steps we can all take to really start reducing our single-use plastics.
Oh, and we should mention, he took on the challenge of wearing all the trash he produced over the course of a month, so he knows a thing or two about the impact all the trash we produce has.
So now you have 6 super simple ways to start reducing your single-use plastics:
Use a reusable bag instead of paper or plastic.
Bring along a reusable cloth instead of paper towels or napkins.
Carry along your own travel cup or mug instead of using cups.
Grab some reusable utensils and containers to eat on the go.
Ditch plastic water bottles for a reusable bottle.
Eliminate plastic straws by using reusable glass or metal ones.
All you have to do is just START WITH JUST ONE. You don't have to take on every single thing on this list. Find the easiest one, start doing it, and then once it becomes a habit, add the next! I'm up to using my own water bottle, bringing my reusable straw, and (most of the time, but I do slip up) using my reusable bags.
The moral here is, you don't have to give up everything to have a positive impact!
Bye Bye Plastic Bags
All over the world, plastic bags are becoming a major source of pollution. So, how do you solve a problem this big? You put two driven and passionate teenage sisters on the case. Here is their story…
Read More
The Big Challenge: Going Zero Waste
Perhaps, though, you are compelled to really get into the zero waste lifestyle. Maybe you've been thinking about it for a while, or you've already mastered our suggestions and are ready for the next step! Probably though, you're like me and want to reduce your waste a little more and need some more handy tips.
Last up, we are sharing another video with you from Auri. This time, she took on the challenge of trying to live 30 days completely waste free. Unsurprisingly, there were some trials, a lot of lessons learned, and ultimately successes along the way.
(Note: there is a bleeped swear word in here for sensitive ears)
It's Not about Perfection
I'm no saint when it comes to living a waste-free lifestyle. I mess up all the time, and I am sometimes super lazy and don't recycle or compost the things I should. But making a change like this isn't about perfection, it's about doing one thing a day that is a conscious decision towards doing better! Because that one thing easily becomes two things, and on to three, and so on.
A Village Made of Plastic
What might happen if we placed more focus on the idea of inventing ever more creative and practical uses for what's already been made? Why keep making more "stuff"? There's something popping up in Panama that can inspire us all!
Read More
When I reach for a single-use water bottle I ask myself, is this impulse purchase so important that I want this bottle to still be here when my great-grandchildren are around? Is my 30-second walk back to my car to get my reusable water bottle more important than the corner of the planet this water bottle will end up in for the rest of time?
I may not, and you may not, be completely waste-free but the more we think about our garbage the less of it we will start to produce. We could start with straws but just starting somewhere can, and does, leave a meaningful impact!
Get Started: Find a Buddy
If you'd like to get started on reducing your single-use plastics, I recommend finding a buddy. Maybe it's your partner, your kids or your officemate, but having somebody to remind you when you forget your water bottle, or celebrate with when you remember your straw makes it more fun! So, go ahead and share this article with somebody, grab your buddy, and get out there!
Stay beautiful & keep laughing!
-Liesl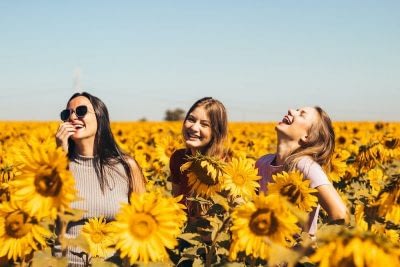 Don't miss out on a single article!
Enjoy unlimited access to over 500 articles & podcast that give you a positive perspective on the state of the world and show you practical ways you can help.
Sign up now!
Notes:
"I Got 100 People To Stop Sucking For A Week." YouTube, BuzzFeedVideo, 23 Dec. 2017, www.youtube.com/watch?v=oiHDwU-g8T4. Accessed 19 Sept. 2018. ↩
Parker, Laura. "A Whopping 91% of Plastic Isn't Recycled." National Geographic, National Geographic Society, 16 May 2018, news.nationalgeographic.com/2017/07/plastic-produced-recycling-waste-ocean-trash-debris-environment/. Accessed 19 Sept. 2018. ↩
"5 Tips to Go Near Zero Waste." YouTube, Rob Greenfield, 14 Oct. 2016, www.youtube.com/watch?v=wkETEa7ze2M. Accessed 19 Sept. 2018. ↩
Published: October 2, 2018