When you think about a job well done, do ferrets immediately come to mind? Probably not… Many myths have us believing that ferrets are gross and smelly, or that they will bite your fingers given the chance. When in fact, these unique little mammals are very gentle toward humans and they are capable of extraordinary feats that have been making our lives easier for over 2000 years.
These bendy little critters have come to the aid of humans from ancient hunting companions to modern day technological assistants. Unfortunately, they haven't really gotten the credit they deserve. Now, you can see for yourself how amazing they truly are!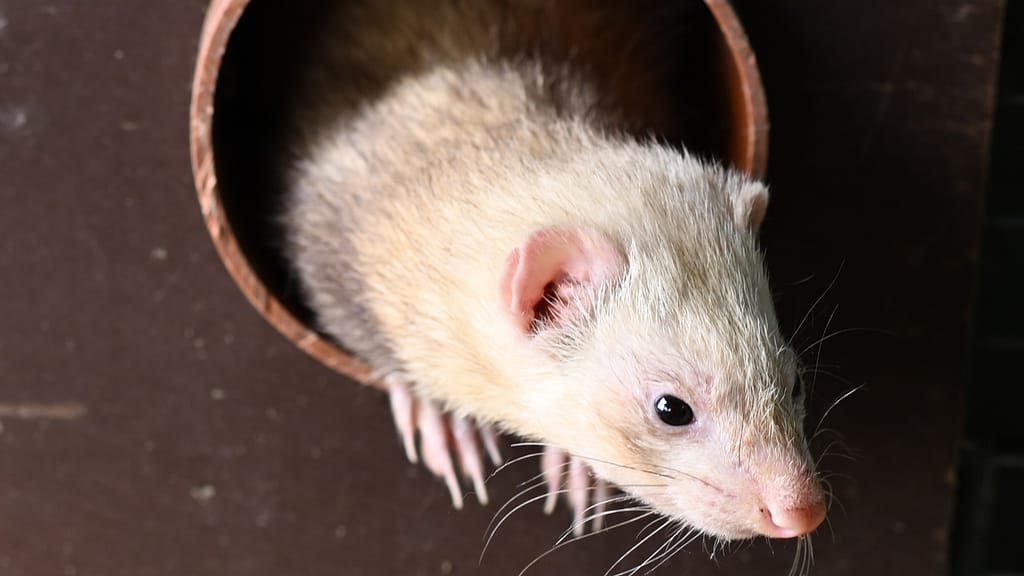 Follow me down the rabbit hole!
The ferret (Mustela Putorius Furo) is a member of the Mustelidae family. They have long, slender bodies with a special type of back vertebrae that helps them bend and turn quickly with ease in narrow spaces. They are naturally curious creatures and love to run through tunnels- making them the perfect predator to catch rabbits, their main prey. They're fast too, ferrets can move up to 15 miles per hour- pretty quick for a little guy with short legs! 1
Did you know that humans have been utilizing ferrets for hunting rabbits for over 2000 years? In the First Century AD, the Romans introduced rabbit to Britain as a food source. Soon after, their soldiers began to carry ferrets with them out in the fields to ensure they would be able to have rabbit stew for dinner! 2
In this video by BBC Earth, Dr. Angela Horner, the world's expert on ferret locomotion, explains how their unique body shape gives them special abilities when it comes to squeezing into tight spaces like rabbit holes. It's wildly cute too, you won't want to skip over this video.
A pet with a purpose.
A ferret's natural talents aren't just great for catching prey. Most commonly, you'll see them as pets! They're natural curiosity and playfulness make them a great addition to families with small children. In addition to being great furbabies, ferrets have abilities that are extremely useful to humans working in construction and agriculture!
The cutest cable guys you've ever seen!
At The National Ferret School in Ashover, UK, since 1982 they have been training ferrets to do things that humans never could. They have over 50 ferrets living happily on the farm at The National Ferret School, and their handlers raise them from a young age to form a trusting bond.
By fitting them into a tiny harness, then tapping into a ferret's inquisitive nature and flexible frame, their handlers are able to train ferrets to pull cable wires and draw ropes through extremely tight spaces.
This comes in especially handy when contractors are working on a historic property where they can't just rip up floor boards and break down walls. Ferrets can easily make their way through narrow passageways and pipes, carrying the cables from one end to the other, saving time and materials on any given project!
Watch the mastery in action in this great little video by Channel 4 that demonstrates how the ferrets carry cables through the construction pipes.
Note: It may look like the guy in the video is sort of manhandling the ferret, but they actually LOVE being flopped around like that!
Remarkable isn't it? I love that the ferrets need encouragement from time to time (as we all do), and that the kissy noise usually does the trick!
Furthermore, The National Ferret School holds courses and "fun days", so if you live in the UK and want to interact with, learn more about, or are considering raising ferrets, reach out to them through their website.
Ferrets throughout history
Now, we've talked about how ferrets helped soldiers hunt rabbit for dinner, but here are some other prime examples of how ferrets have helped us out in the past.
Ever heard of the National Accelerator Laboratory (NAL)? Well, back in 1971, scientists at NAL needed to clean microscopic particles from long tubes in a particle accelerator, which required an effective "pipe cleaner". At the time, this was the world's largest machine, made up of 300-foot-long pipes which needed to be spotless because any dirt in the pipes would interrupt the powerful energy beams that got fired through the tubes. A British scientist named Robert Sheldon had seen ferrets being used by gamekeepers in England and thought "Hey this could work!". Felicia the ferret was fitted with a collar with a string and swab attached to it, which she pulled through the pipe to clean it! 5
Fast forward ten years to 1981 and the world can't wait to watch the Royal wedding of Prince Charles and Lady Diana Spencer. After several failed attempts using conventional methods, the British Broadcasting Channel employed a team of ferrets to thread TV cables under the narrow ducts under St. Paul's Cathedral. Success! 6
And one more bit of history that simply can't be ignored…America was literally built with the help of ferrets! During the second half of the 20th Century, oil and gas pipelines were laid across much of North America. Ferrets were used to haul light lines through the pipes being laid across the continent. Once these lines were through, heavier lines and trolly mounted cameras were dragged through, allowing engineers to inspect the wells. 7
And what did these pipeline engineers do to blow off steam at the end of a long day's work? They would race ferrets through sections of pipe and place bets on who would emerge first. This led to the creation of the now popular ferret racing! 8
Now there's a mental image that will leave you smiling.
How many other animal partnerships might we be overlooking?
There are so many ways that we can team up with nature to create a better world for all of us creatures living in it. Here are a few of my favorites that we've written about:
Did you learn something new here today?
In doing my research for this article I was blown away by the skills of a ferret. The next time I drop something down a drain pipe or need to squeeze into a tight spot, you may just catch me calling upon a nosy, bendy, little friend to get the job done right.
Until then, keep dreaming and notice the beauty around you!
~Renee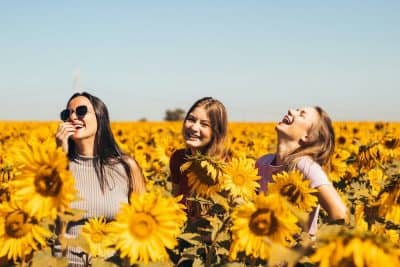 Don't miss out on a single article!
Enjoy unlimited access to over 500 articles & podcast that give you a positive perspective on the state of the world and show you practical ways you can help.
Sign up now!