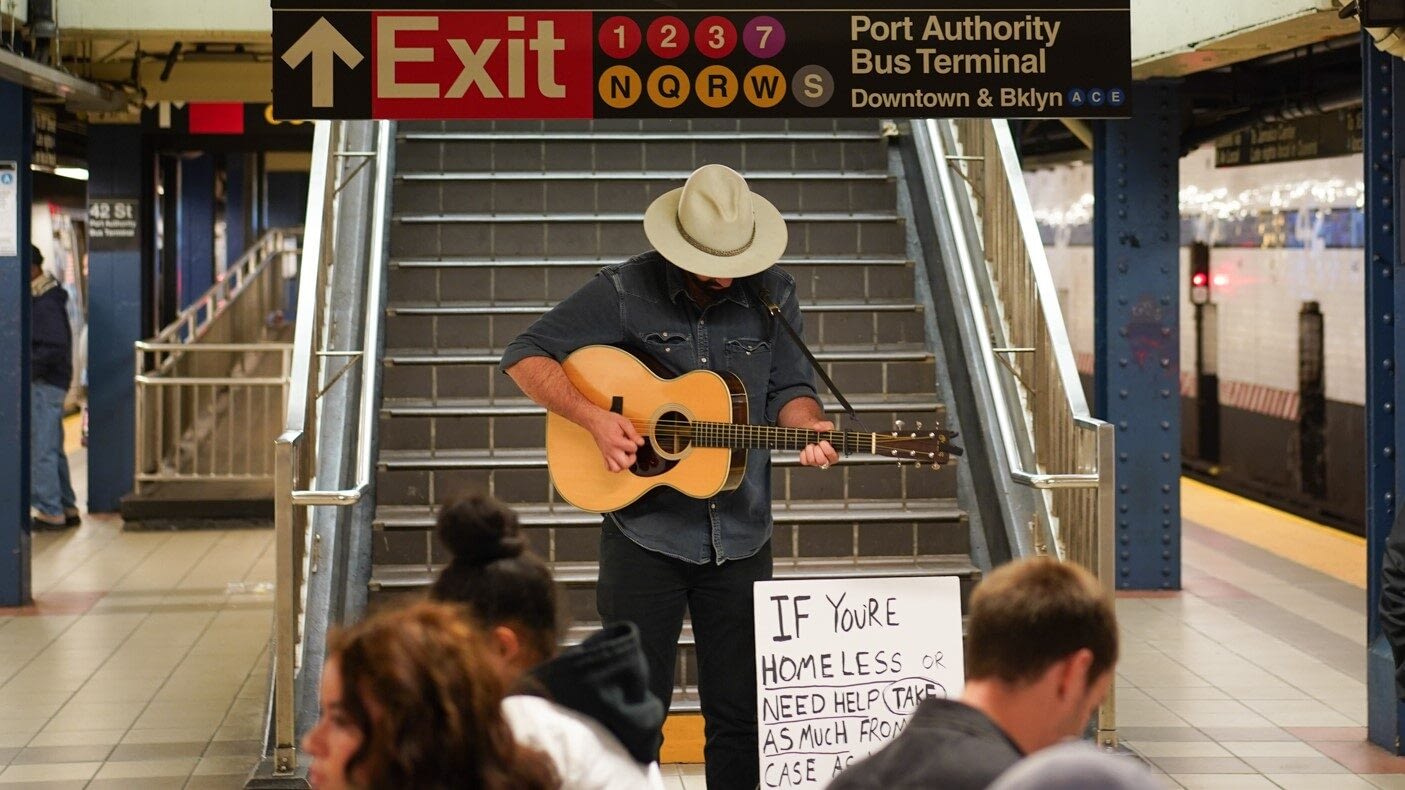 Why is This Busker Giving All of His Money Away?
The subway platform isn't the first place you'd expect to find someone making the world a better place, but if you're lucky enough to run into this guy, you'll leave knowing, without a doubt, that kindness is everywhere.
Over the screech of the train tracks and the bustle of people running to and fro, the twang of bluegrass and rock n' roll wafts through the air whenever Will Boyajian brings his guitar into the subway station. But he isn't your average busker—he's not making any money from this at all. Nope! Not a single cent. Instead, the hundreds of dollars filling his guitar case, tossed in from passing New Yorkers, are welcome to anyone who needs them.
But why in the world would a street performer give all of their money away? The answer is simple: it's what he can do to help. And like any great idea, it's caught on: bringing hope wherever a musician goes and creating an entirely new way for the rest of us to take care of each other!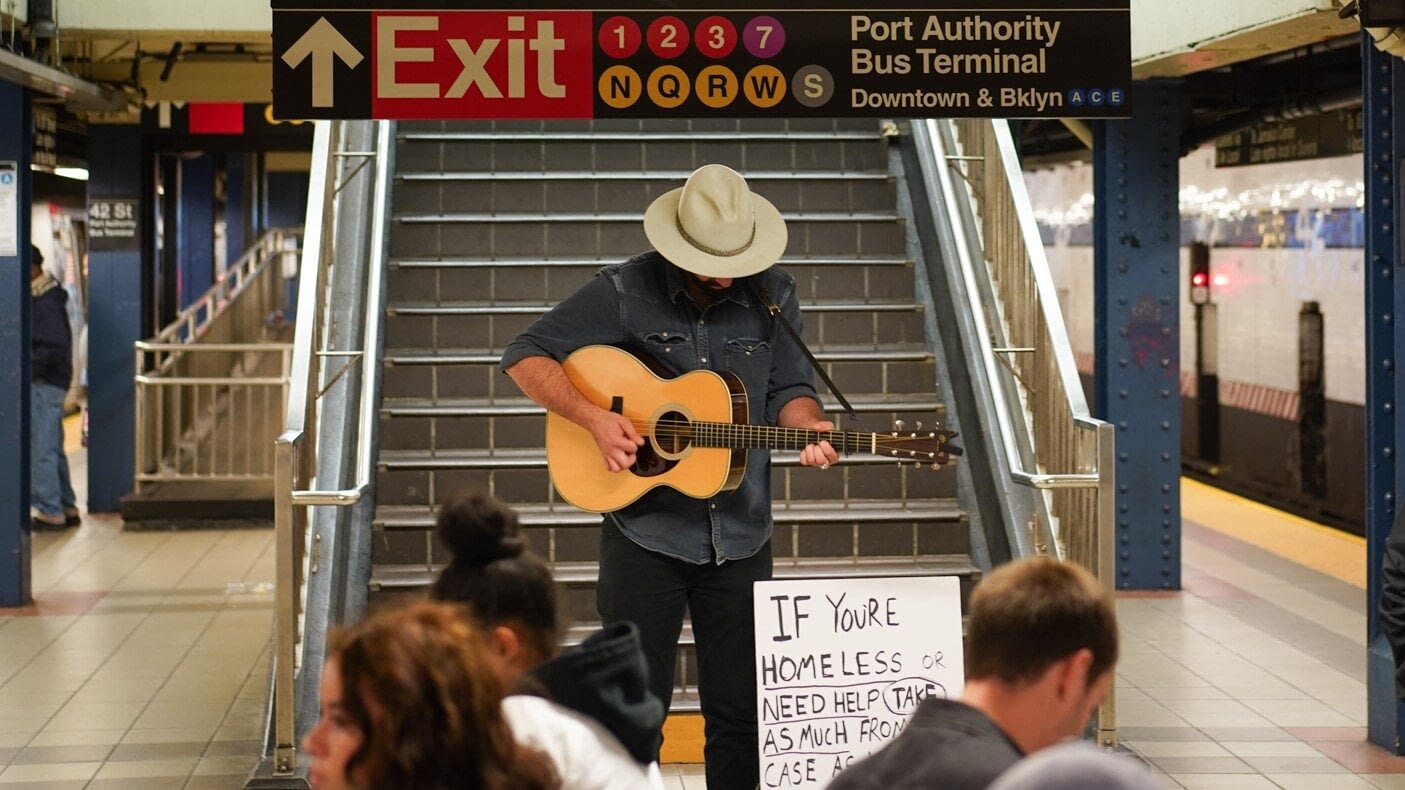 It all started with a New Year's resolution.
You know, one of the ones you stop doing after two weeks? Well, this is a comeback story.
A few years before his nonprofit Hopeful Cases came to be, Will Boyajian resolved to give money whenever someone asked. As any seasoned resolution-setter will relate to, while the intentions behind what he was doing were fantastic, it simply wasn't realistic. This young twenty-something New Yorker was giving away about $20 a day, and after two weeks, he just couldn't swing it anymore. 1
So how, he wondered, could he keep helping people with his limited resources and skills?
The solution Will eventually landed on was to twist a system entirely on its head.
Instead of pocketing the money he made from busking, he wrote "If you are homeless or need help, take as much from the case as you need. (I just like to play)" on the sign next to him. And from the first time he opened his guitar case to others, a new way to think of taking care of our neighbors started to grow.
To show us how this whole system works, the impact it's having on people's lives, and to meet the charming Will Boyajian himself, here are Brian and Alex from my absolutely favorite new channel, Nowhere Men.
If you want a glimpse at the best of humanity, head over to Nowhere Men's website or YouTube channel! You can also give them a follow over on Instagram to stay up to date with their work.
The Era of Hopeful Cases!
"Our musicians do not take money from the case, and they do not take a salary. We are New Yorkers who care and people who love to play music. We are here to give, not to judge." 3
The Hopeful Cases crew—Will, their program manager Danny, and the countless musicians who are taking this recipe for giving to their own communities—has cracked open a system that can be replicated endlessly.
As soon as their instrument cases open they unlock a circle of support that allows people to give what they can to help someone in their community live a better day.
It's a different way to think about giving or donating money—it's more personal than that. When you put money in one of these hopeful cases, you know that by the end of the day it's in your neighbor's hand, letting them buy groceries, pay a bill, or find somewhere to sleep.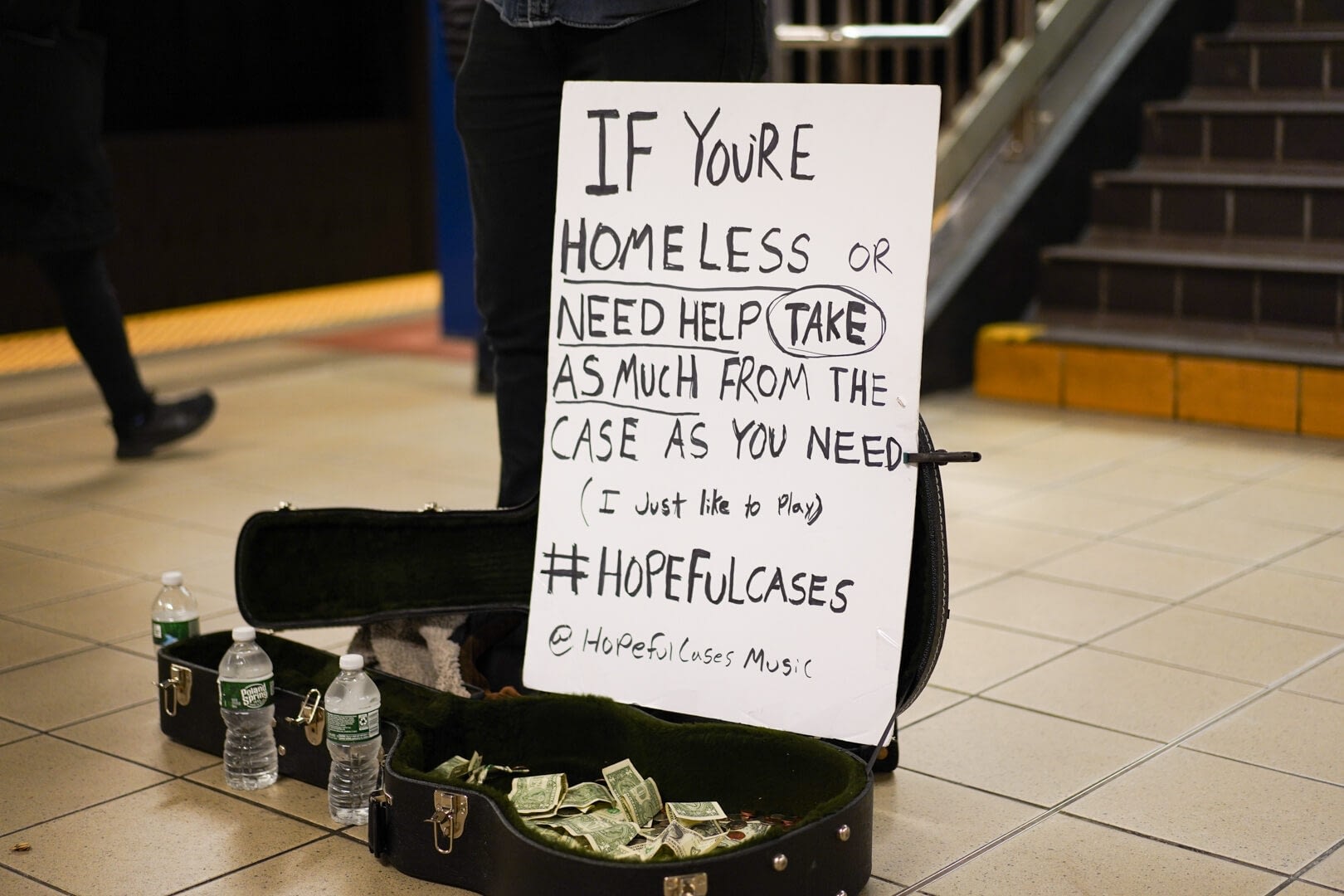 Hopeful Cases' goal is to have a performer on every major subway platform across NYC!
They want to ensure that financial support and acceptance are available for anyone who needs them! And what's really exciting, is that since you can find busking and performance everywhere people are, there's true, real change that can happen in every community around the globe. Imagine how this simple system of giving could impact the millions of people who are experiencing homelessness?
If you'd like to get involved with Hopeful Cases, click here to head over to their website to learn more and get in touch with Will and Danny! You can also donate directly by clicking here.
For more information on what they're up to, I found this interview between Will and host Steve Adubato to be very informative! They give us a wonderful overview of the background, inspiration, and what Will hopes for the future of Hopeful Cases.
To keep up with Hopeful Cases on social media, give them a follow on Facebook or Twitter!
It just goes to show, we can each do a lot with our limited skills and resources!
However you like to spend your time, if you think about it, there's probably a way to use it to help the people around you. And you definitely don't need to be a musician or street performer to do it! Here's how some other amazing people are using their unique interests and skills to make a difference for others:
The Unexpected Ways Surfing is Helping Youth Heal
Life is tough, but it's a whole lot easier when we're around people who share similar experiences in a no pressure environment. Waves for Change is one of the organizations out there harnessing the power of sport and play to create environments where children are able to open up and heal!
Read More
How can you use your skillset for good?
Have any ideas on how to use your skills to bring joy to your community? Share them with us over in our public #ConspiracyofGoodness Facebook Group!
Stay open to new possibilities!
"No problem can be solved from the same level of consciousness that created it." —Albert Einstein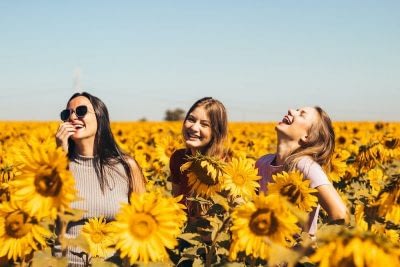 Don't miss out on a single article!
Enjoy unlimited access to over 500 articles & podcast that give you a positive perspective on the state of the world and show you practical ways you can help.
Sign up now!
Published: April 10, 2020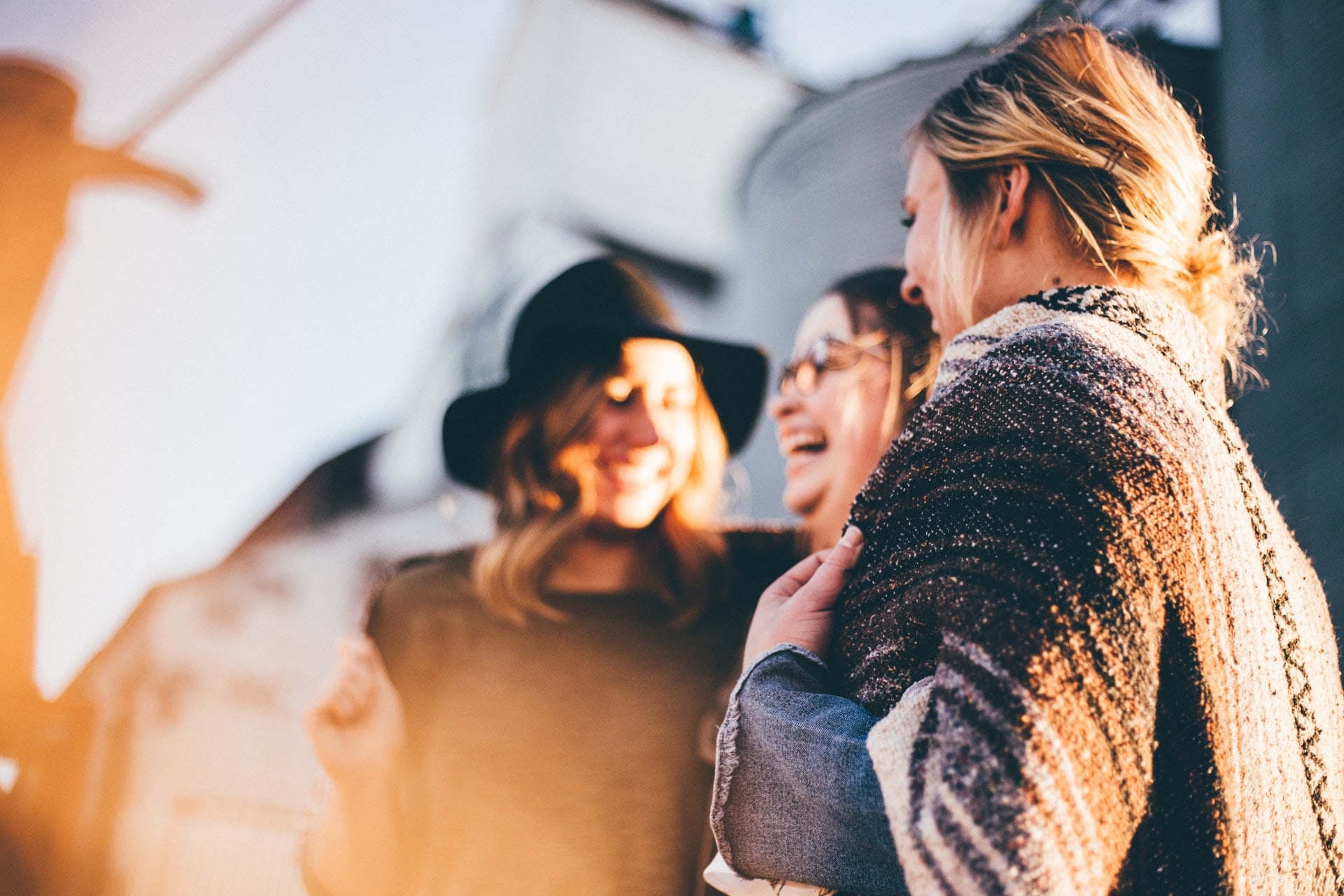 Join for as little as $2 per month
Connect with and learn from others on a member-exclusive platform. Ask questions and find help with projects, share trusted resources, request and attend workshops, and learn from others' experiences to catalyze your work.