Here is a simple recipe for living with more joy and sharing abundance with others. After serving 20 years in combat, US Army veteran Eric Grandon has found a new purpose in life: bees. After suffering from PTSD in isolation for years, bees not only helped save his life but gave him a way to help other veterans like him.
This bee-autiful tale of how Eric has created a healing community through sharing the work he loves is sure to inspire you to find the activities that can help you, too! Thought leaders like him show us that making a big difference in people's lives—and our own—comes in many different forms, even honey.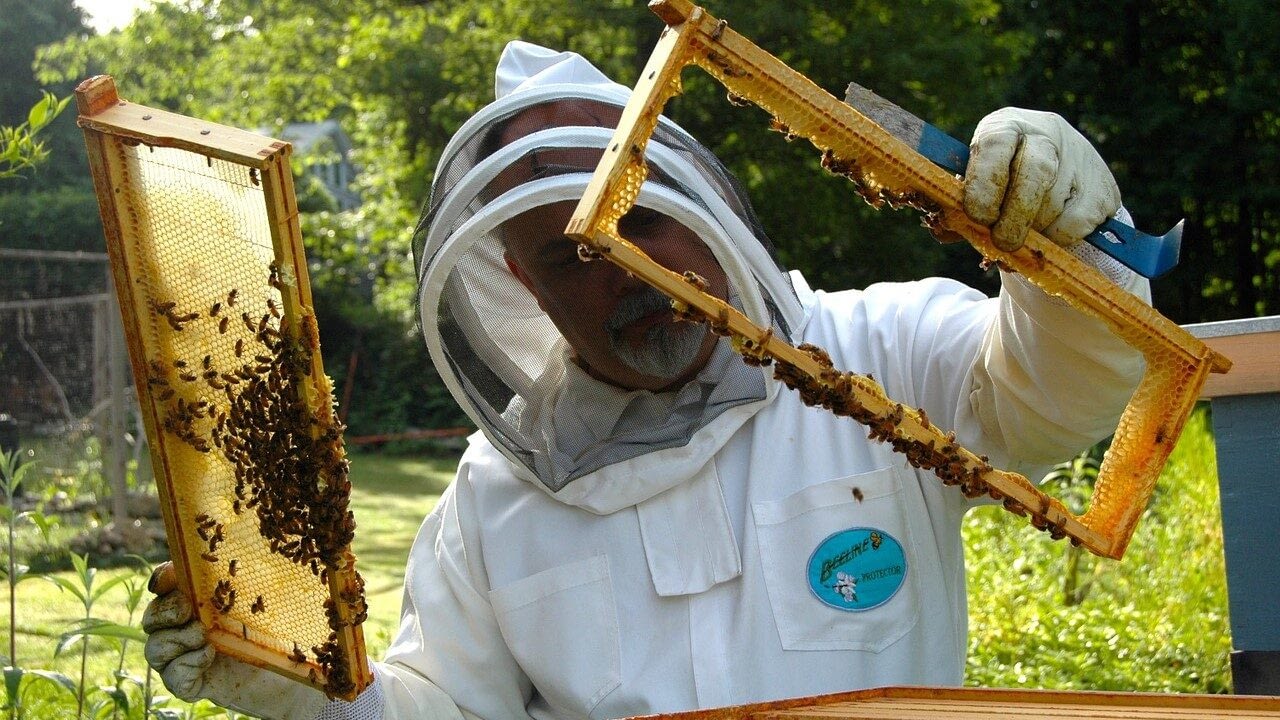 "I see in the colony as I seen [sic] in the military; to see them work, they're just like a unit. We both have the same goal in life, and that's survival. Same thing with the honey bee, when they sting, that's their last defense—to give their life like a soldier."

— Eric Grandon
To bee a part of something
For those of us who have never served in combat, it's hard to imagine what returning veterans experience upon coming home. Over many years, they've been taught to work as a unit, tackling high-stress situations as one. But when they're back to civilian life, they lose the comfort of that unit and are often left to deal with the memories of their most traumatic moments alone.
Eric Grandon served in both Desert Storm and Operation Iraqi Freedom, accumulating over 20 years total in combat before he left service in 2005. 1 He, like 20% of other veterans from the same missions, now suffers from PTSD as a result of those experiences.  After his time in service his PTSD symptoms continued to worsen, affecting his will to live and his relationships to his loved ones.
Then, in 2014, Eric found the bees.
Their movements, the way they work together to keep the hive healthy, it all helped Eric shut out the intrusive thoughts and be in the moment. He became mesmerized by them. And as he cared for them, they cared for him, too.
Eric has gone on to invite other veterans over to experience caring for the hives as well. Together, they are not only experiencing the focus and mental clarity that first drew Eric in, but once again finding themselves working with a sense of community. Because of the bees, they're able to work together as a unit again.
See this story unfold in this heartwarming video from Zendesk titled "Eric and the Bees".
** Content Warning: Suicide and mental health. If you have thoughts of suicide or harm, call the Suicide Prevention Hotline anytime: 800-273-8255
Find more videos from Zendesk over on their Vimeo channel! Eric and the Bees was directed by Erin Brethauer & Tim Hussin.
You can connect with Eric Grandon's farm, Sugar Bottom Farm, over on Facebook!
A recipe for joy: find what you love and share it with others
Whatever is happening in your life right now, this simple recipe can help. When we put our focus towards what brings us joy, the things that allow us to stay outside of the thoughts in our own minds for a few moments—like Eric's bees—and we share that joy with others, we find ourselves building a new community of like-minded individuals around us.
This connection, sharing what we love with others and seeing their love for it back, is one of the strongest ways to start creating a more positive future for ourselves, each other, and the world.
What's that thing that calms the anxious thoughts for you? If you haven't found it, no worries; one of the best parts of the process is trying a bunch of new activities and stumbling into the one that brings you immense joy. Whatever that turns out to be for each of us, that joy is out there—and it's just waiting for you!
Want to hear how others have used this recipe?
Enjoy these articles from our library next! Each is a tale of how another veteran has turned an activity that has helped them into one that has built a new community.
Casting a Line for Conservation!
What happens when fishermen and scientists team up to protect a species? Check out this extraordinary collaboration of anglers and biologists to preserve some of the world's most endangered and magnificent fish!
Read More
As always, my friend, stay open to new possibilities!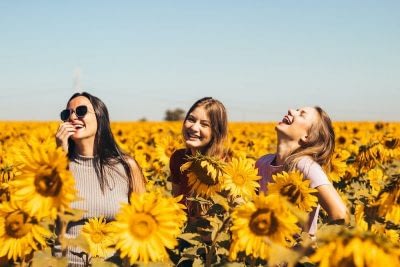 Don't miss out on a single article!
Enjoy unlimited access to over 500 articles & podcast that give you a positive perspective on the state of the world and show you practical ways you can help.
Sign up now!