Have you ever doubted you could do something because of the way your body looks? Renounce that fear, because there's no one right way to do anything. Possibilities are endless, and in the new film All Bodies on Bikes, thought leaders Marley Blonsky and Kailey Kornhauser are building a movement to prove just that!
Join us as we take a journey on the C to Sea route that runs from Corvallis, Oregon to the Pacific Ocean with Marley and Kailey, two women on a mission to prove to you that if you enjoy something or want to try something new, there's no reason not to start right now.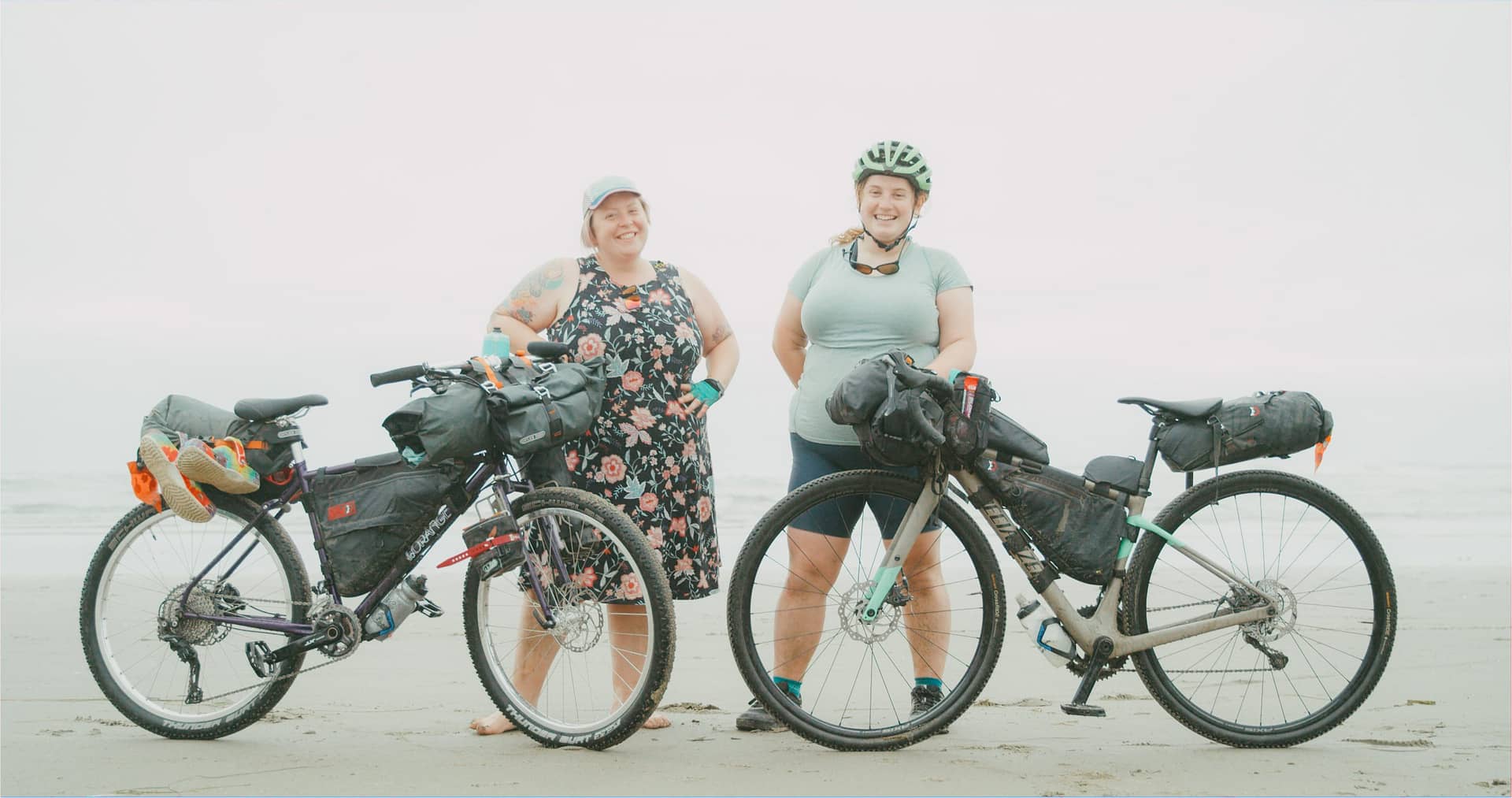 When Kailey, a Ph.D. student at Oregon State University, started cycling, she realized that not many people in the cycling world looked like her; not many of them were fat. When she ran into Marley, a fellow fat cyclist on Instagram, she knew they had to connect!
When they connected, they had so much to talk about in terms of their experiences. They realized there was a void in the cycling community of size inclusion and respect for all bodies.
Both Marley and Kailey identify as fat women, and are very intentional about using that language to describe themselves. As they say on Marley's website, the word "fat" has long been used to mean "ugly, lazy, stupid, not worthy of love," and "it is [their] goal to reclaim this word as a neutral descriptor of our bodies, similar to how we use "blonde", "short" or "tall" as descriptive words. Fatness is simply one aspect of our bodies and deserves to be described as that – simple and unimportant." 1
Words only have the power we give them.
Marley and Kailey started reaching out to the bike industry and hosting workshops to spread word and destigmatize athletes of any shape and size. As Kailey says in the film, "To be a cyclist, you just have to be a person riding a bike." That's it!
The end goal is to destigmatize the cycling world, and maybe someday, all athletics! We all have bodies. They all look different. And we can all get out into the world and participate in anything we'd like. Simple descriptions of our bodies should not hold power over us, and these two women's efforts are making strides to include everyone in the narrative of athletics.
So without further ado, check out this incredible film from Shimano, All Bodies on Bikes:
Thanks again to Shimano for this empowering video! In this world, it's easy to feel like our bodies control us, but seeing people breaking that stigma and showing us that it truly doesn't matter is a powerful thing.
You can find Kailey on her website for tons of information about their workshops, and Marley on her website Life on Two Wheels for all kinds of great resources like gear recommendations, bike camping planning guides, stories of biking adventures, and more.
You can also read their great interview with Cycling Magazine here. Both women host workshops, consult, and write about body size inclusion in the cycling community and beyond.
And definitely check out their Resources and Discussion Guide for a phenomenal guide through how we can talk about our bodies: by removing the negative charge from words like "fat," respecting others, and realizing that "fat" isn't a bad word. One of my favorite things they say in this guide is to beware of coded language. Don't call someone brave for wearing an outfit, congratulate someone on losing weight, or assume someone is a beginner because of their size. Those things imply that larger bodies are inherently worse, which isn't the case at all. They aren't bad, and they aren't different, they just are!
There's no one right way to ride a bike.

—Marley Blonsky
I love that quote. There's no one right way to do anything! I'm definitely guilty of thinking "I can wear that dress as soon as I've lost a few pounds" or "that top is for when I'm skinnier." But why have we trained ourselves to think that way? Let's break society of the body-shaming and instead support ourselves and each other by acknowledging that our bodies don't define us, they're just bodies. What defines us is far more interesting. As Marley says:
There's so much more to a person than their weight or their waist size. Our personalities, our values, what we believe in… and I'm learning not to put so much stock in how I look today. Because that doesn't make me who I am as a person.

—Marley Blonsky
People of all ages, body types, and backgrounds are getting active. Here's how you can join in!
It's easy to get into biking! Here's a Bike Shop Finder so you can find a shop near you, or you can download an app like Bicycle-Rental-Finder for cheaper options than your standard bike shop. You can also take a look at the TrailLink website to find hundreds on hundreds of great bike trails all around the United States.
Lots of cities and towns have biking infrastructure in place. All you have to do is look for it! Just 30 minutes from our office in Burlington, Vermont, for example, you can find great bike shops that rent for low prices like Local Motion, electric-bike rentals from Burlington Segways, and great trails like the Burlington Bike Path and the Island Line Trail. You'd be hard-pressed to find a more beautiful place to bike anywhere else!
So don't wait to lose those 5 pounds before you wear that dress, just wear it! Don't hold off on going to the gym because you don't want people to see you, just do it! Take up that space, because you deserve to be there every bit as much as anyone else.
If you want to hear more about inspiring people in the cycling world, check out Switching Gears: How You Can Start Leaving a Lasting Legacy Today and Biking for Equality in Afghanistan.
I'm not going to accept what everybody tells me is the ideal in myself or in other people. The world's telling you one thing, so to accept yourself is to tell yourself a totally different narrative than what you've been taught.

-Kailey Kornhauser
Where do we go from here?
Marley and Kailey are making strides to, in their words, "change the narrative for the next generation" so that no one in the future has to live with shame or stigma over things that are largely out of their control.
So let's join in. Let's destigmatize bodies that don't fall in line with what society has deemed "ideal," because those notions are arbitrary anyways. And because in a society that's built to tear us down and profit off our self-doubt, self-love is a radical act.
All bodies exist, and all bodies can be on bikes, in the media, and in any other place they want to be.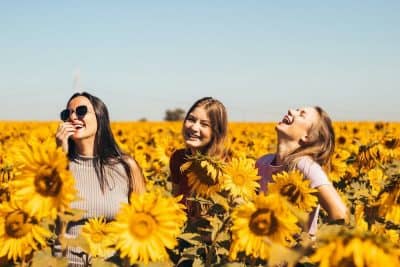 Don't miss out on a single article!
Enjoy unlimited access to over 500 articles & podcast that give you a positive perspective on the state of the world and show you practical ways you can help.
Sign up now!