What if we could empower the people living on the edges of some of the world's most important ecosystems, like the rainforests of the Amazon, with livelihoods that encouraged habitat restoration instead of deforestation? With people and organizations who care, this dream is becoming reality.
Come along as we introduce you to an organization that is empowering a world of people to rebuild some of the world's most important ecosystems and giving us the power to contribute, too!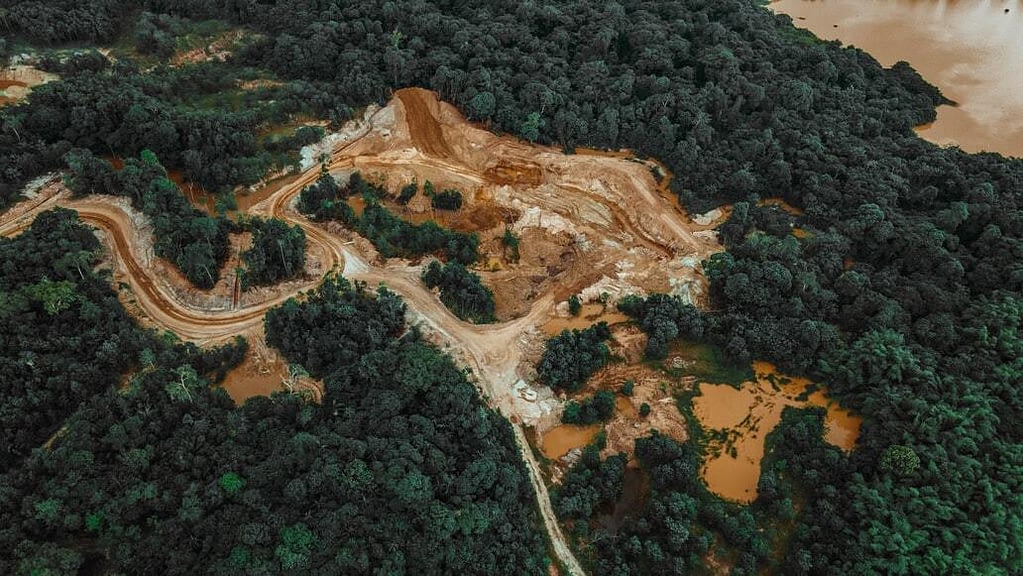 Rainforests: One of our most important assets
You have probably heard that rainforests are important, but do you know how important they are to our global environment? Yes, even if you live across the world from a rainforest they have an impact on your daily life. Forests are carbon sinks, helping to trap greenhouse gases and carbon dioxide and regulate the global climate. In fact the world's forests absorb one-third of the annual CO2 released from burning fossil fuels 1, and tropical forests hold more than seven times the amount of carbon emitted every year by humans. 2
In addition to helping regulate the climate and providing much-needed water to surrounding areas, 250 million people around the world depend on these forests for their livelihood. And, these ecosystems are home to over 80% of the planet's terrestrial plant and animal species! 3 Think of it as though we now have the ability to directly "hire" experts—like we would an electrician, carpenter, or plumber—to build and restore our home. In this case though our "home" is planet Earth.
Unfortunately, around the world, over half of tropical forests have been destroyed since the 1960s. (ICUN). These facts may seem overwhelming, but like so many big problems the world faces, there are people out there working to make a difference! Let us introduce you to one of the many organizations solving the problem of deforestation in real, hands-on ways you can contribute to!
Creating a new kind of economy!
The Incredible organization, Humans for Abundance, has found a way to make conservation and ecological restoration into a source of livelihood by giving landowners the opportunity to become self-employed ecological entrepreneurs. Instead of selling their labor or products to agriculture industries that are often exploitative and ecologically harmful, Humans for Abundance is creating an economy of Restorers (local self-employed ecological entrepreneurs) and Co-restorers (people like you and I who want to contribute to habitat restoration) to make saving the rainforest an attainable goal that we can all contribute to.
Restorers can sell a variety of eco-actions—services that result in the conservation, decontamination or ecological restoration of forests, rivers, oceans, wetlands, or other habitats. 4—like replanting trees, tending forests, conserving species, or teaching regenerative agriculture practices, to name a few. Think of it as though we now have the ability to directly "hire" experts—like we would an electrician, carpenter, or plumber—to build and restore our home. In this case though our "home" is planet Earth.
Learning from a master.
Sure, the idea of regrowing a rainforest on your own farm is intriguing, but is it actually possible?
Over the past 40 years, Master Restorer Omar Tello has worked to transform 7 hectares of land just outside of Puyo city in Ecuador from barren and deforested to a thriving rainforest ecosystem. Using Amazonian seeds and cuttings, he has replanted over 5000 trees and 300 native orchids that are now home to local monkeys, sloths, armadillos, frogs, snakes and insects.
With all of this wisdom, he is also helping over 35 families regenerate their soils and forests through Humans for Abundance.
His work truly has to be seen to be understood in all of its glory, so here's a short video from the BBC to help us put his work and the work of Humans for Abundance into perspective!
You can watch more videos from the People Fixing the World series on this great playlist from the BBC World Service. A big thanks to them for using this series to shine a spotlight on some of the people who are making the world a better place for us all!
Helping Humans for Abundance
If you'd like to support the work of Humans for Abundance, you can start by following them on Instagram, Facebook, or Linkedin. Or, if you'd like to become a Co-Restorer, you can purchase one time Eco-Actions on their website, or become a monthly subscriber to create a more long-term, sustainable impact. If you're one of those people who sometimes feels like the world's big problems are sometimes too big to grasp, this can be a great way to make a tangible difference (and you don't have to go out and learn new rainforest gardening skills all yourself, Humans for Abundance's Restorers have got you covered).
Shrinking the world's big problems to the human size
With the constant barrage of negativity that makes its way to us daily, it's easy to feel like the world's big problems are too big, too unsolvable for you and I to have an impact. So, here is one takeaway for you today, that you can remember whenever these things seem too "big".
What we see in the daily news is only a tiny slice of reality.
Take a second to think about something positive that recently happened in your community. You can probably think of two or three. Well, there are people all over the world making their communities and their corners of the globe better places, too. We just don't hear about them all that often. Everywhere there are people like Omar, and the Humans for Abundance Restorers who want to do the right thing and show others around them that it's possible. And there are people like you and I who are curious and hopeful about the future who want to learn and support the people doing good in the world.
Yes, there are big problems out there, but none of them are too big to tackle if we remember that we are not alone in caring.
Stay beautiful & keep laughing!
-Liesl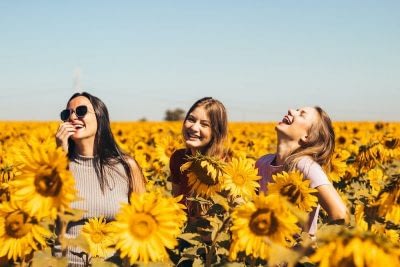 Don't miss out on a single article!
Enjoy unlimited access to over 500 articles & podcast that give you a positive perspective on the state of the world and show you practical ways you can help.
Sign up now!
Published: January 10, 2022