Nestled within the bustling city of
Asakusa,
Japan sits a young man with a calm smile on his face. He is quickly snipping away at a ball of melted sugar and transforming it into adorable works of edible art in front of a crowd of hypnotized onlookers. What is he doing that is dazzling his audience, you ask? Allow us to introduce you to Shinri Tezuka, the craftsman dedicated to preserving a tradition that is just as sweet to look at, as it is to taste!
Our world is filled with remnants of traditions that have been lost within the passage of time. Like a ghost teetering on the timeline of human existence, it only takes one person's memory to bring a tradition back to life. The almost forgotten art of Amezaiku, or Japanese candy craft artistry, is a perfect example of a tradition that is now experiencing a renaissance. For this, we have Shinri Tezuka to thank!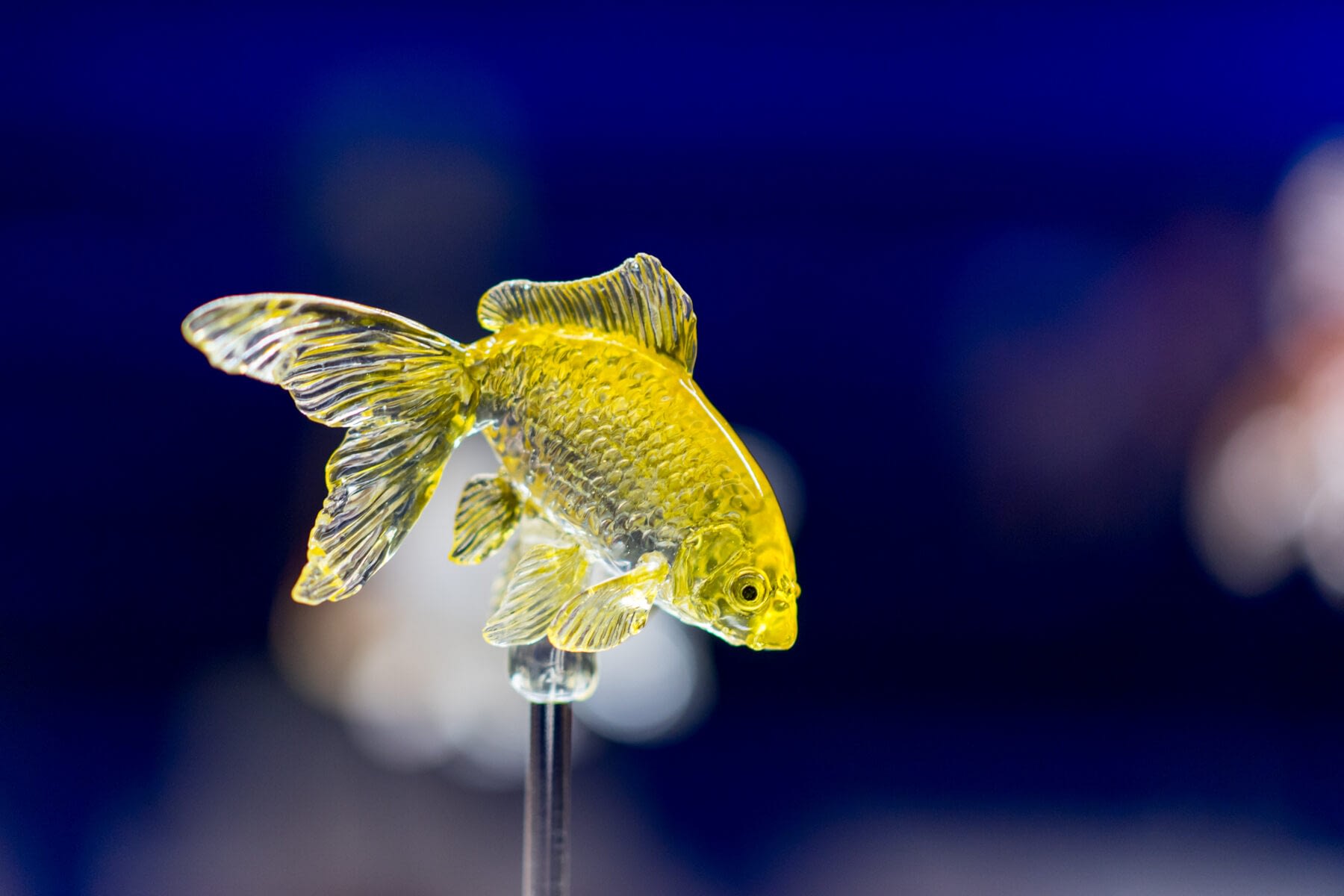 But what exactly
is
Amezaiku?
The process of creating one of these remarkable candy sculptures begins with a starchy sugar base called mizuame. The mizuame needs to be heated to a consistent temperature between 194-200° Fahrenheit (90° Celsius) to remain malleable. The artist balls up a small clump of mizuame, places it atop a stick, and quickly begins to fashion a unique little sculpt using only their hands, tweezers, and a special pair of scissors! But here's where the skill really comes into play: the artist has just 5 minutes to complete shaping the form before the candy hardens. The sculptures are then painted with colorful food dyes, which really brings them to life! 1
Amezaiku was initially used in Japan for confectionary offerings to leave at temples in Kyoto during the Heian period. It went on to become a popular form of street art for children and families during the Edo period. Popularity plummeted in the 1970s when the Japanese government banned it from street festivals due to hygiene restrictions. 2 Thus, when Shinri Tezuka first became interested in Amezaiku, he found that there was no one around that could teach him. So, he began to teach himself and quickly fell in love with the craft!
Watch this video from our friends at Great Big Story to meet Shinri and witness his creative magic in action!
Great Big Story has TONS of inspiring videos in their repertoire. You can see more by subscribing to their YouTube channel! You can also follow these links to check them out on Facebook and Instagram.
Which animal would you choose to make?
I love them all—especially the orange and white cat (and you'll learn why in a few paragraphs). I have to try to contain my childlike squeals of joy at the sight of these whimsical creations!
Shinri has mastered his medium, creating mini masterpieces in mere minutes, right before our eyes!
Thinking ahead before the candy cools and connecting with his customers have proven to be challenges worth pursuing. You can see Shinri's desire to curate a delightful experience for consumers in each product, starting with the look on the candy koi fish's face, and continued through the sleek packaging it lives inside.
"I think traditions can live on, by changing them to something that appeals to today's society. In other words, traditions have to be updated, and for that, innovation is key."

—Shinri Tezuka 4
Shinri is devoted to preserving this morsel of Japanese heritage and has since taken on a handful of apprentices to join him on his quest. He trains all beginners by instructing them to first form a rabbit (which was his first attempt as well!). Then, he requires them to make each animal from the Oriental Zodiac signs. These symbols include a mouse, cow, tiger, rabbit, dragon, snake, horse, sheep, monkey, rooster, dog, and wild boar. Shinri has opened up two charming shops in Tokyo. There, customers can enjoy hands-on classes, view their Amezaiku displays, watch demonstrations, and purchase their deliciously cute candy art. 5
You can follow Shinri Tezuka on Instagram to see more of his lovely designs, and be sure to keep an eye out for photos of "Boss", the super cute stray orange cat that hangs out in his neighborhood! 
Want to learn more about some fascinating cultural traditions? Check out this circle for more articles about the incredibly diverse people of our world.
Preserving the Cultural Heritage of Rapa Nui
Rapa Nui, or Easter Island, is well known for its Moai. While many go to see these incredible stone statues that tower over the landscape, few are introduced to the rich culture they represent. This is the story of that culture and the people working to preserve it!
Read More
How would you feel about creating a work of art that will inevitably be eaten? We recently wrote an article about impermanent art that dives a little deeper into this notion.
The Art of Freezing Time!
There is something powerful for all of us in the work of artists who create pieces that will disappear forever in a few hours! Explore the fascinating world of ice sculptures and their magical ability to freeze time—even summer!
Read More
Shinri Tezuka's story reminds us of the impact one individual can have.
For instance, how different would the lives of his apprentices be today if he had not spent hours building up fingertip calluses? If he hadn't taught himself to handle hot sugar in such a creative fashion, would the tradition of Amezaiku be lost completely? You never know who you are going to inspire by simply being YOU and following your imagination.
I'll leave you with this one sweet thought to suck on: which of your own traditions would you like to preserve for future generations? I recommend choosing one that is worth savoring.
Keep dreaming and notice the beauty around you!
~Renee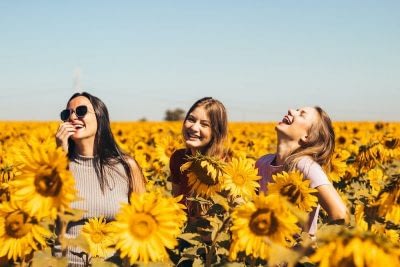 Don't miss out on a single article!
Enjoy unlimited access to over 500 articles & podcast that give you a positive perspective on the state of the world and show you practical ways you can help.
Sign up now!
Published: November 26, 2019