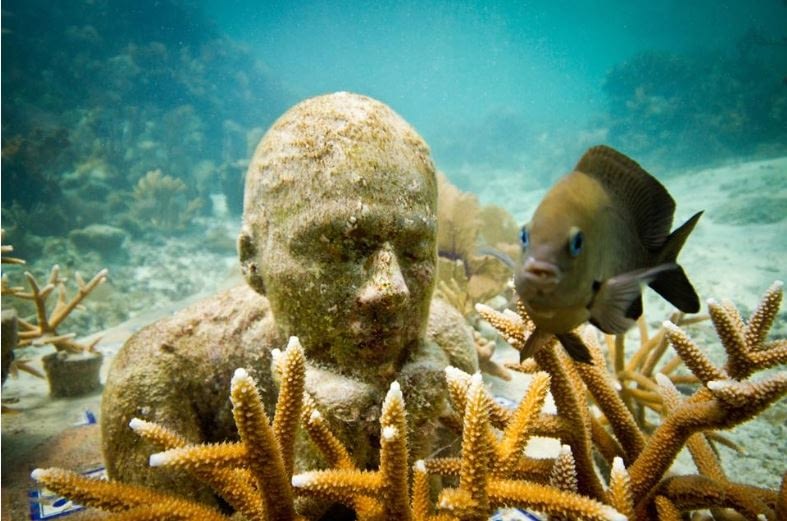 If the Ocean Had a Face, Would it Look Like This?
Imagine gliding through blue waters filled with exotic fish and a rainbow of colorful sea life. As you swim through a meadow of seagrass, you discover an angelic statue amid a display of vibrant coral. But wait—this statue appears to be alive! And technically it is, thanks to an innovative artist who is dedicated to encouraging the life you see before you.
Since 2007, Jason DeCaires Taylor has been creating sculptures and dropping them in the ocean. But this hasn't been without some careful planning! The results of his work bring us to an underwater museum, teeming with life; where art, nature, and science are wrapped up in one beautiful package.
So, take a deep breath and jump in—we're going on an underwater excursion like no other!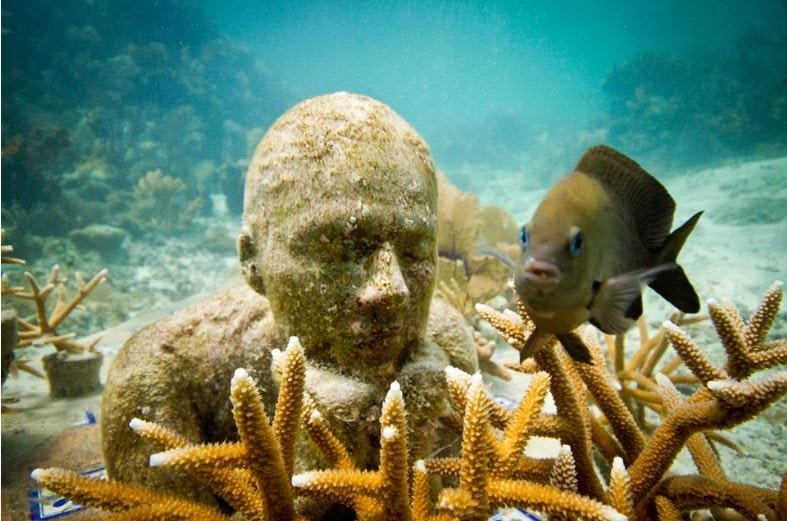 Bringing Humanity to the Ocean
Our planet's oceans make up an estimated 50-80% of all life on earth, 1 yet we know so little about them!
Jason DeCaires Taylor

, the

thought leader/

artist we are highlighting today, suggests that maybe we forget to acknowledge Earth's gorgeous bodies of water because they do not have a face.
Think about that for a minute. The same goes for trees and our blue skies; with no face, there are no eyes to express the struggles they are experiencing—it's easy to overlook. Looking out across the horizon of the ocean, there are no words to explain the distress happening down below and no hands to gesture toward what they need from us to survive.
But, Jason thought, what if he could give it a face?
Jason has been creating breathtaking sculptures of humans and animals with the intent of letting nature finish his masterpieces—literally connecting us to the world below since 2007.
Welcome back!
Now that you know a little about Jason's work, we can dive deeper into the amazing accomplishments that have happened as a result of these gorgeous sculptures.
Jason has been an advocate for coral reef conservation from the very beginning, and every step of the process is strategically planned for the most impactful outcome. His work is not only aimed to protect coral reefs but to empower other artists and communities to do the same. From the materials used to the subject matter, the location, and of course the sculptures themselves, each detail is carefully executed to encourage life.
He really describes their process and impact best, so without further ado, I'd like to introduce you to his delightful TED Talk!
Isn't TED great? You can watch more thought leaders take the TED stage by clicking here.
Want to see more of Jason's work? Check out his
website
, follow him on
Twitter
or view the jaw-dropping underwater images on his
Instagram
profile!
As someone who enjoys planning, I found the waves of forethought and preparation involved in these installations to be beyond impressive. There is something to be said about being thorough and thoughtful in each project you take on. Some truly magical ideas can come to life with proper care and planning!
What would happen if we incorporated some of this forward-thinking into our own lives?
Maybe when we're planning our next meal we can put a bit of extra thought into where the ingredients come from. Or the next time you jet away on vacation, perhaps visit a special place that benefits the people and the environment surrounding it. There are thousands of tiny ways we can help the faceless beauties of our world if we only think ahead a bit!
We can use whatever skills we have to make a difference.
We all have unique talents to share—it's part of what makes us so magically human! Here are a few more great examples of people who are using their talents to breathe strength into causes close to their hearts.
Trolls We Can All Come to Love!
What if we slowed our impulse to create new "stuff", and instead, focused on using what we already have in excess? Take trash for example. Is there endless potential in the things we are discarding? Here's is someone who is pointing to possibility in a wondrous way!
Read More
Just like Jason has done with his underwater inceptions, when we empower each other to recognize the important things that are lying just beneath the surface, we spark not only wonder but infinite possibility!
Keep dreaming and notice the beauty around you!
~Renee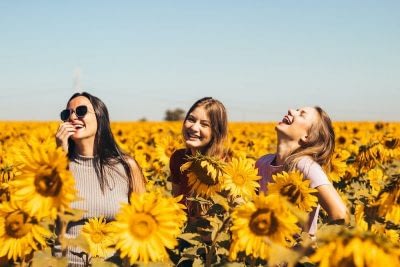 Don't miss out on a single article!
Enjoy unlimited access to over 500 articles & podcast that give you a positive perspective on the state of the world and show you practical ways you can help.
Sign up now!
Published: January 21, 2020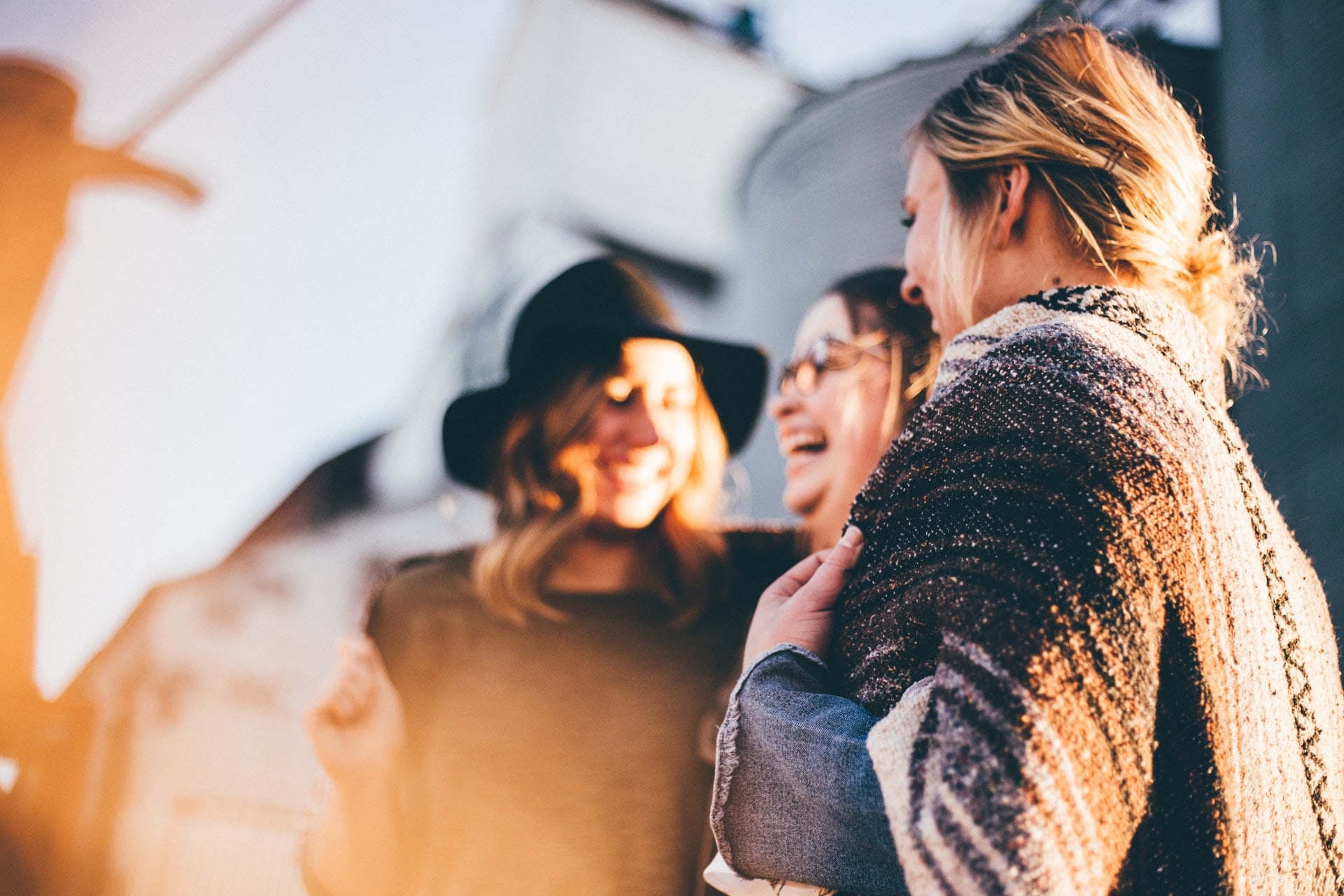 Join for as little as $2 per month
Connect with and learn from others on a member-exclusive platform. Ask questions and find help with projects, share trusted resources, request and attend workshops, and learn from others' experiences to catalyze your work.