What if there was a place in your life where, for a moment, the stress of the world could melt away? A place where anger and anxiety could give way to calm and connectedness? Well, in rivers around the United States, veterans are finding this kind of calm; all thanks to one man's idea to invite a few out for an afternoon of fly fishing.
Ed Nicholson is no stranger to how it feels to return home from combat overseas. So, later in life, when he was in the hospital for cancer treatments and met wounded men and women just coming back from war, he figured he knew how to help a few out.
His desire just to help a couple of people has grown into an organization that has now helped thousands around the country find a bit of joy and community, showing us that even the simplest acts for others can have life-changing impacts!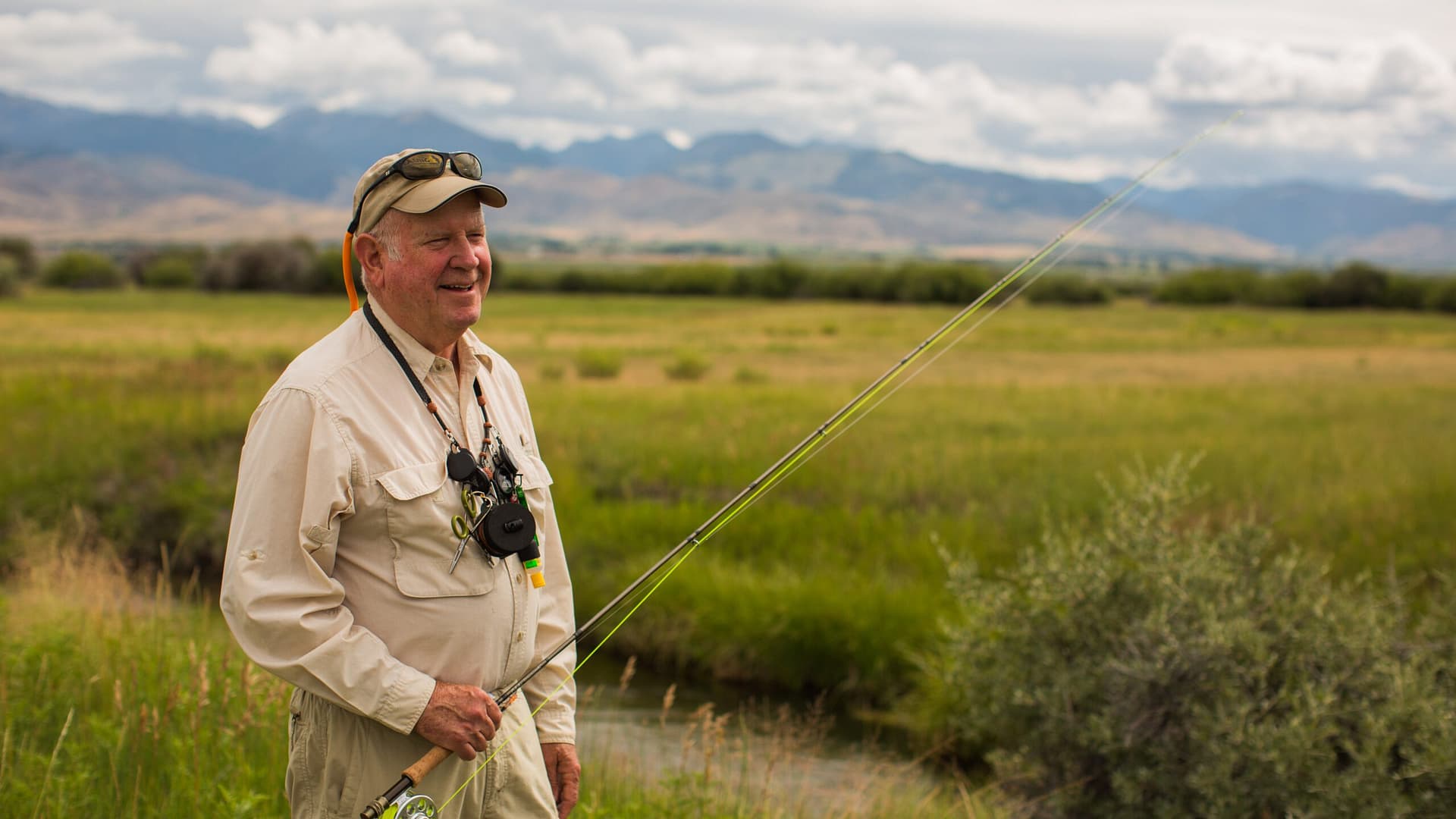 What started with Ed teaching a few fellow veterans how to cast a line on the front lawn of the Walter Reed National Military Medical Center in 2005 has turned into a national program called Project Healing Waters Fly Fishing (PHWFF) with over 200 programs across the country.
They've built a community of support for individuals who have gone through unimaginable trauma, where they get out of their heads for a moment to enjoy an experience with others who can relate to their stories firsthand!
In the United States, it's estimated that 11-20% of veterans who served in various conflicts reported experiencing Post Traumatic Stress Disorder, or PTSD in their lifetimes. 1
The US Department of Medicine found that"63% of people who met the diagnostic criteria for alcohol use disorders (AUDs) or drug use disorders had co-occurring PTSD". And that "major depressive disorder (MDD) is nearly three to five times more likely to emerge in those with PTSD than those without PTSD." 2 (This article does a wonderful job describing the impact of PTSD on the lives of veterans if you'd like to read more.)
What all of this means is that PTSD, when left untreated and uncared for, opens the hatch to a world of pain and unnecessary suffering that is all too easy to fall through. That is, unless you have a community of people around you who get it and know you to pull you back. A community like Ed and Healing Waters.
The story of Ed and Healing Waters is inspiring in more ways than one.
With this beautiful film from Foster Visual's While I'm Here | The Legacy Project series, we're reminded that we can all do something to leave a lasting, positive legacy, and it all starts with welcoming someone into what we love. Take a look…
‌I highly recommend watching the rest of the While I'm Here | The Legacy Project series to hear the stories of more amazing people working to leave a positive legacy while they're still here. Click here to meet them!
Would you like to get involved with Healing Waters?
Follow this link to explore their location tracker to find events happening near you! You can find more information about PHWFF over on their website and over on Facebook, Instagram, and Twitter!
If you'd like to support them with a donation, please click here.
"Do what you can, with what you have, where you are."

— Theodore Roosevelt
We're all into different things, yet the communities we create around them tend to function the same. Whether we're rallying around knitting, race car driving or surfing, our communities give us the support, comfort, and acceptance we all need to begin to heal from whatever traumas we've faced, particularly if our fellow participants share a similar past.
When I step back and see the impact that wading out into the water with a pole to catch a fish can have for men and women who have served across the country, I'm left asking myself where I find that in my own life. What are the activities that help me focus on the present moment? Could I use what's helped me heal to assist others?
As Ed Nicholson's story illustrates, starting a movement that can help thousands live to see another day could be as simple as bringing someone along to show them what you love to do.
Really, it just starts with one; that's the only thing you're responsible for right now. Invite a friend to connect however suits y'all best. You'll never know how that one act could impact your companion, but it's almost guaranteed to cheer you both up for a moment!
And who knows, maybe next time you'll invite another person along.
Here's what's happened to other people:
Stay open to new possibilities!
"No problem can be solved from the same level of consciousness that created it." — Albert Einstein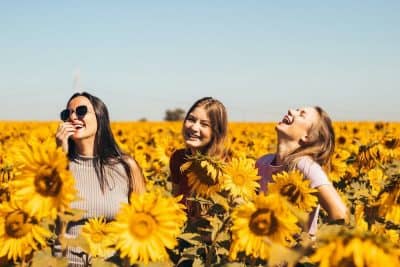 Don't miss out on a single article!
Enjoy unlimited access to over 500 articles & podcast that give you a positive perspective on the state of the world and show you practical ways you can help.
Sign up now!
Notes:
Howley, Elaine K. "Statistics on PTSD in Veterans." US News & World Report, U.S. News & World Report, 2019, health.usnews.com/conditions/mental-health/ptsd/articles/ptsd-veterans-statistics. Accessed 24 Mar. 2020. ↩
Reisman, Miriam. "PTSD Treatment for Veterans: What's Working, What's New, and What's Next." P & T : A Peer-Reviewed Journal for Formulary Management, vol. 41, no. 10, 2016, pp. 623–634, www.ncbi.nlm.nih.gov/pmc/articles/PMC5047000/. Accessed 24 Mar. 2020. ↩
Foster, Brent. "Healing Waters." Vimeo, 24 Mar. 2020, vimeo.com/139425129. Accessed 24 Mar. 2020. ↩