Just because you can't afford to do something the way that others are doing it, doesn't mean that you're out of possibilities. Instead of focusing on what you can't do, the secret is finding out what you can! These ingenious folks did just that with this unique take on a vehicle most of us know well: the lawn mower.
Ready… set… MOW! In the world of racing, there's none more intense than those who get behind the wheel of a lawn mower. But these aren't your typical mowers rumbling through the suburbs—these mowers have had a facelift. Hitting over 50 MPH, the racers spend 12 hours zipping around and around the track, avoiding flaming opponents and a treacherous track, all to be crowned best in mow!
Start your engines, for you're about to experience a sport that'll have you looking at your own lawn mower a bit differently.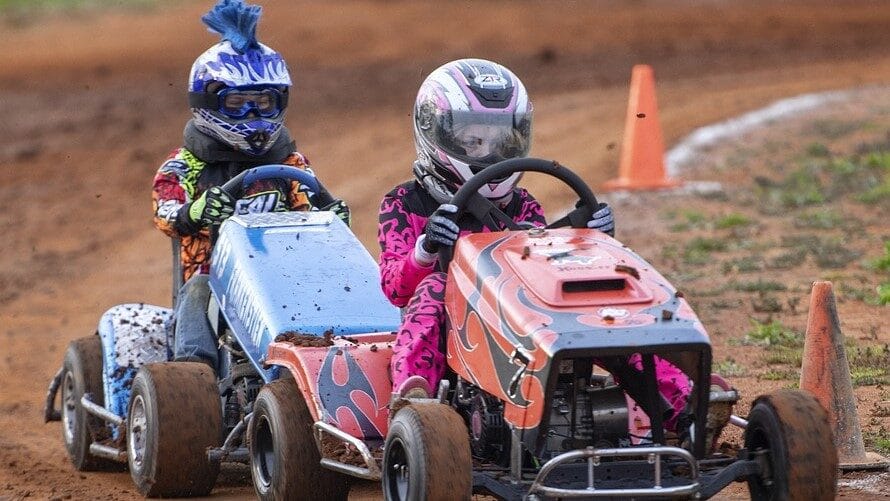 Grassroots motorsports!
Since 1973, people in the UK have been spicing up their lawn mowers to compete in the most accessible motor race out there: the 12 Hours of Wisborough Green. It's cheap to enter, cheap to build, and has all of the adrenaline rushes you look for in any competition!
These creative folks found a way to turn the typically expensive and exclusive world of motorsports into one where anyone is welcome. Here's a peek into what it takes to compete in this innovative sport from Great Big Story! It'll be the ride of your life.
If you'd like to see more great content full of wonder from Great Big Story, check out their archive on YouTube!
And if you want to dive deeper into the world of lawn mower racing, check out the British Lawn Mower Racing Association's website!
Keep on mowing!
There are so many moments in our lives where we find ourselves unable to do the things we really want to do—whether the barrier is money, time, experience, or accolades. But if there's anything that these lawn mower racers show us, it's that if you get a little creative and reimagine what is available to you, you can create a space for yourself and others like you.
What's something that you'd like to do but feel like there's a barrier to entry?
These barriers we face in life—the ones that keep us from the joy we crave (in this case, the adrenaline of fast-pace motorsports)—always have a workaround. If your path is blocked, find another way.
The first step is to figure out what you do have access to, instead of focusing on what you don't. Just like these folks: while they didn't have the money nor the patience for sponsors to get into car racing, they all had access to a lawn mower.
Create the space for yourself!
If the space for you in an activity doesn't exist, create it. For some great inspiration on how to do this, I've pulled these three short articles from our library! Give them a look and listen to their stories on the different ways they brought new magic to classic spaces.
As always, my friend, stay open to new possibilities! Don't let the limits put onto you by others stop you from pursuing what you want in your life—you have everything you need to make your dreams a reality.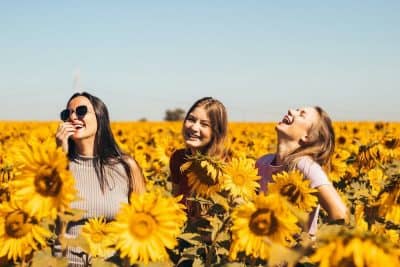 Don't miss out on a single article!
Enjoy unlimited access to over 500 articles & podcast that give you a positive perspective on the state of the world and show you practical ways you can help.
Sign up now!