This article was originally published April 18, 2019.
You've probably heard that the corals are dying off from rising ocean temperatures around the world. But have you heard about the people hard at work around the globe using science, education, and technologies to save and preserve them?
The catchy headline that grabs our attention is so often the one of destruction and chaos. But the rest of the story can add a little balance back to our worldviews and support for those hard at work saving these precious ecosystems.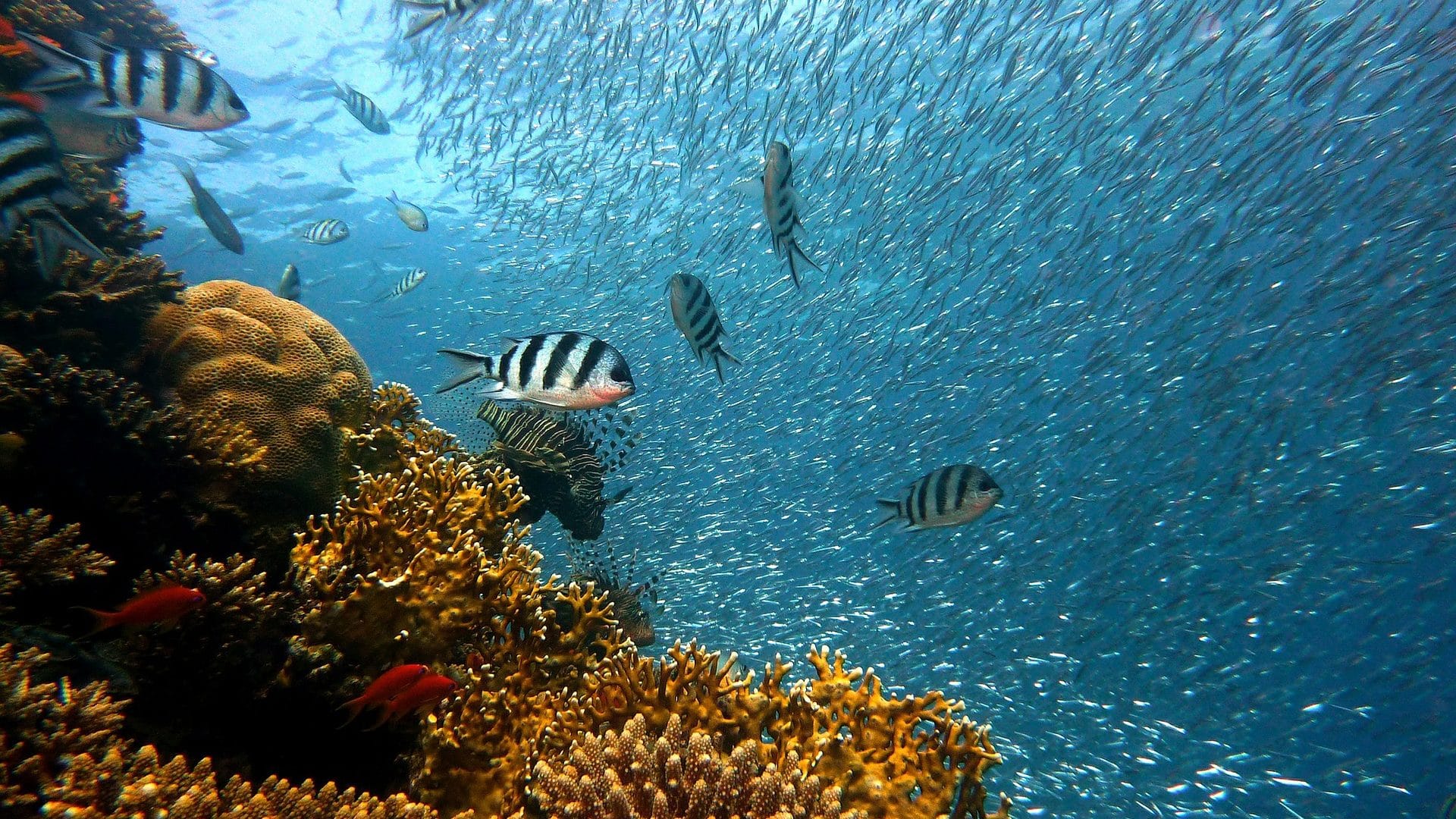 Let's face it, we need to celebrate and support the people who are hard at work pushing goodness and progress forward! In this article, we'll be focusing in on how technology and science are having a huge impact on the way we work to restore and protect one of the most important ecosystems on the planet!
Let's start with the basics: Why should we care about coral reefs?
If you've ever enjoyed the benefits of modern medicine, the sand between your toes, or a delicious seafood dinner with your loved one, you have corals to thank!
Reef systems are worth $11.9 trillion to the global economy. 1 Reefs, and the corals that make them possible are home to 25% of all marine life. 2 This biodiversity has helped researchers make discoveries for new drugs to treat cancer, Alzheimers, viruses, and heart disease. 3 And, if you're a fan of heading off to tropical places and diving into their beautiful waters, reefs support $10.5 billion in annual tourist revenue. 4
Reefs are a really big deal! And you don't have to live near them to feel that.
In recent decades we have lost 50% of our reef systems worldwide. This is due to a number of factors including warming seas, ocean acidification, and local factors like poor fishing practices and damaging hurricanes. This devastation puts a quarter of marine life at risk—an impact that would have ripple effects outside of the water on a global economic level. 5
Now, for all of this negativity, there are people very often left out of the conversation. Those who are hard at work are finding success in combating these issues from a variety of angles.
Let's talk tech. It may seem weird to approach saving the natural world with computers and databases. Yet, technology is making it possible for scientists, educators, and conservationists to educate people, learn more about the problems facing our reef systems, and speed up evolution by breeding the next generation of super corals.
To celebrate the myriad of ways people are tackling the plight of our planet's reefs with cutting edge technology, take a look at this remarkable video from VICE News!
To check out more of what VICE News has to offer head over to their YouTube channel. There, they feature unique perspectives on today's big topics!
Think about it: We are using the same technology that has mapped the Moon and Mars, and are only now exploring our own planet!
These are the kinds of visionaries hard at work around the world making our future brighter and more viable. Imagine if everybody knew about these phenomenal projects? And imagine if we knew how to support them better! Instead of worrying about the future, or complaining that there's nothing to be done, we could throw our support behind them, amplifying their work!
I want to take a minute to highlight the organizations they mentioned in the article.
The NASA Coral Project is utilizing technology that has looked out at bodies beyond our planet, to collect new data on our reef systems. You can jump over to their website to learn more about them, and the research that came out of their 3 year mission on our own planet.
This kind of new data in concert with the video and image data collected by the Ocean Agency through the 50 Reefs project is giving us a better look at reef life and making the data scientists need more readily available than ever. Equally as important are their outreach and education programs, these will have a lasting impact on local reef stewards for decades to come. I think back to the moments I remember most, learning about the world around me in new ways, and I can't help but be overjoyed at how those school children will protect the environments they call home.
And what of the people diving into the water to build super corals and repopulate our reef systems? The Hawaii Institute of Marine Biology and Secore are some of the world leaders in bringing back our reef systems and helping the next generation to grow.
They are helping to pioneer globally replicable systems that we can use to help bolster the reefs that still remain.
These organizations each approach this major problem our planet faces from a different direction. We know that one solution won't fix it all. In order to change our own behavior, we need to know how our oceans are changing. We need education and outreach to help people see what we lose if we let our reefs suffer. And we need people hard at work restoring the ecosystems we have already lost.
Knowing that there are people working to solve the issues surrounding the devastation of our global reef systems gives us all the hope to do better ourselves.
If you want to dip into a few more stores about these kinds of solutionaries here are a few to enjoy:
When we know that we are not alone in our efforts to do better for our collective future we make better choices.
Instead of leaving the conversation at "did you hear that the Great Barrier Reef is dying" we know what we can do to be helpful! And we know what we can do to inform the people around us to do better too.
This is the power of balancing the story. We need to know that for all of the bad things we hear about happening in the world there are people diligently working hard to find solutions. And the more we shine a spotlight on those problem solvers, the more funding, support, and momentum they get.
Stay beautiful & keep laughing!
-Liesl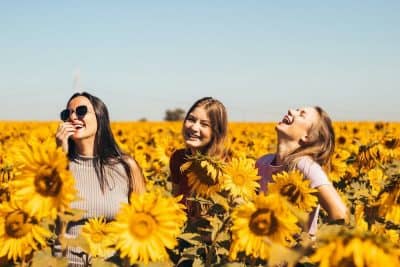 Don't miss out on a single article!
Enjoy unlimited access to over 500 articles & podcast that give you a positive perspective on the state of the world and show you practical ways you can help.
Sign up now!