Can a menu become a way of celebrating history? What if we took a little time to explore how "food of the region" was rooted in its past? Well, let's enjoy Stephen Harris's story: a chef whose menu explores the rich history of the land and seaside that his remote Michelin-star pub sits on. (Prepare to be hungry.)
A field is only a field until someone tells you its history, just like a common object is simply a common object until you learn about who put it to good use before you. So, can food be more than food if we know its story, too?
Stephen Harris, the owner of the highly-rated pub The Sportsman, has a unique perspective on the relationship between food, land, and history. Their food isn't just delicious, it also brings a thousand years of stories to life!
In this article, we're heading to the town of Seasalter, located on the southeastern coast of the UK, to visit him and hear those tales that make the distant past feel like it was just yesterday.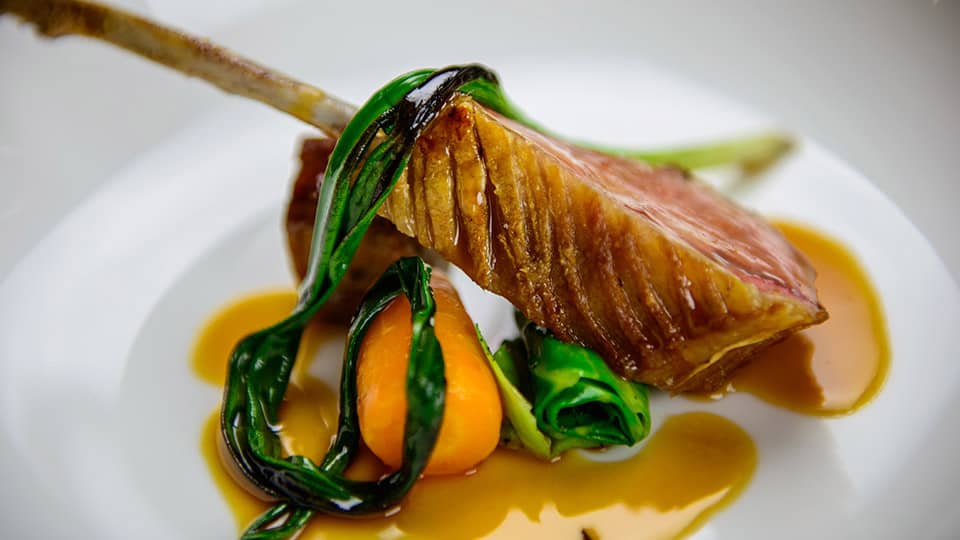 "If people know that it's salt from the sea, it just kind of adds to that feeling that you're eating something that makes total sense; where all the loose ends are all tied up. There's something about the narrative, the story behind what we're doing, that increases its desirability."

—Stephen Harris, Chef and Owner of The Sportsman
The Stories of the Land
We have a fascination with our history: who came before us, what they did, how they did it. We're driven to visit the places where the stories in our history books took place, even if it's just for a glimpse at what people may have seen, heard, and felt, to maybe, just maybe, experience what they did, too.
Of course, we can't help it. The feeling that something happened here draws us in; our curious natures and imaginations attempt to scramble together what it was like. While the generations who walked the grounds of our beloved places are no longer around, the places they walked often extend a connection to us. We can look at the same view, sit on the same chair, walk the same trail, or stand in the same room as thousands of others who came before us. And when we can connect so closely with history, it can be a truly mind-boggling, time-altering experience.
"History is the story of how we got here."

— Stephen Harris
Stephen Harris had one of these perspective-changing experiences when he started looking into the history of the land where he sources the majority of his ingredients for The Sportsman.
Not only did these stories change the way he viewed the land, they entirely shifted the way he approaches the food he creates and the experience he gives his guests; allowing us to eat from the same land as people who came centuries before and celebrate what still connects us!
This beautiful film from our friends at the Perennial Plate takes us to meet Stephen and hear how learning the fascinating history of the area has had an impact on him. Enjoy!
Find out more about what's happening at The Sportsman and their history over on their website! (The menus sound absolutely delicious!)
The stories that connect us to our food are as human as they get. If you want to hear more, truly beautiful stories about the people and lands that give us sustenance, you should definitely go check out more of The Perennial Plate's films. They have 4 seasons of short videos that tell tales from all across the globe. Find them over on their website!
You can also give them a follow over on Facebook and Instagram to stay up to date with their work.
So, what history are you standing on?
Do you know? Who lived there before you did? How did they get there? How did they live their lives? Are there traces of their influence around you now?
Wherever you may be, there's a story waiting to be discovered. People come and go but the land stays, collecting stories on its surface that trace the experience of humanity.
Uncovering these stories is an easy way to find bits of joy around us every day, making the most common park or house a source of awe.
For a few great stories about our connections to the people living thousands of years before and after us, check out these articles next!
Share what you discover about the history of where you are with us on Facebook, Twitter, or Instagram!
As always, stay open to new possibilities—you never know who stood exactly where you are before.
"No problem can be solved from the same level of consciousness that created it." —Albert Einstein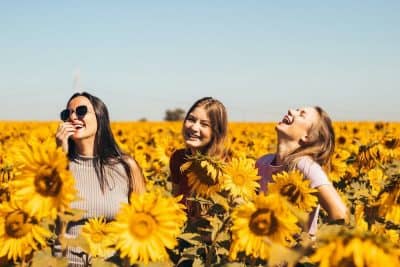 Don't miss out on a single article!
Enjoy unlimited access to over 500 articles & podcast that give you a positive perspective on the state of the world and show you practical ways you can help.
Sign up now!
Published: February 22, 2020