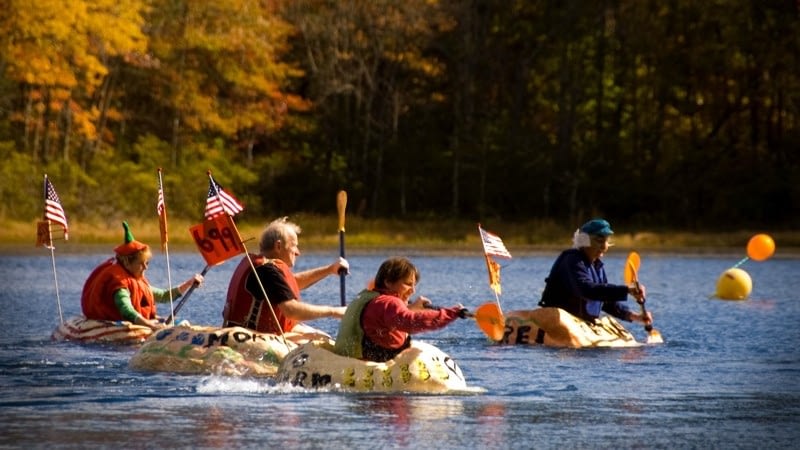 Paddle Down the River in this Giant Pumpkin Race!
Could a giant orange squash, weighing in at over 1,000 pounds, be your next ride down the river? With a little time, a sprinkle of creativity, and an eye for just the right pumpkin, you too could be joining this crew of folks in a pumpkin regatta for the ages!
The people of Goffstown, New Hampshire really like pumpkins. Giant ones, about the weight of a small cow. And, for over 19 years, they've been carving out these prize-winning squashes and climbing on in to navigate them in open waters!
But how does a town begin racing colossal pumpkins?
It's a story that begins the way most of the best ideas do: with a surplus of goods that are in need of a creative use! So, on this edition of Saturdays Around the World, we're stepping into a New England town to experience how we can reduce waste while bringing our communities together and have a grand ole time doing it!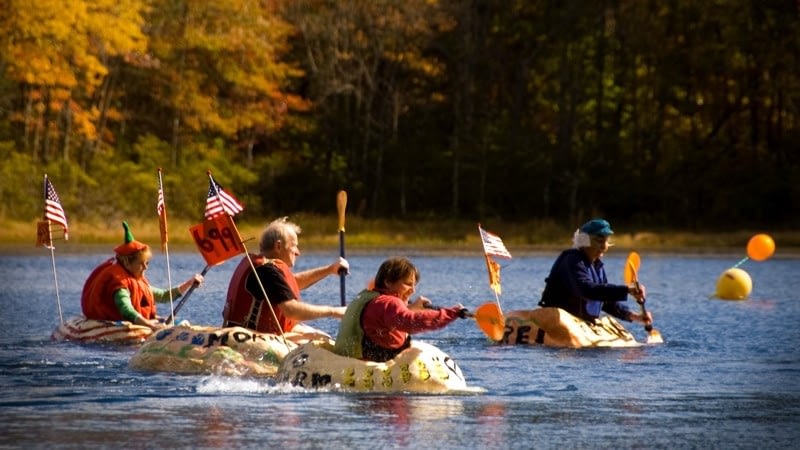 Squash the competition!
The Goffstown Pumpkin Regatta is the perfect combination of joy, awe, and wonder. I mean, come on, what could be more delightful than seeing your neighbor float down the water inside a hollowed-out giant pumpkin?
Jim Beauchemin has been growing these gigantic pumpkins for over two decades. About three years into it, he decided he wanted to do more with his grand fruits—to give them one last hurrah after they've been judged in the competition.
That's why, in 2000, Jim founded the grandest feat of creativity that has floated across your screen today! Sam O'Brien from Atlas Obscura takes us to the races to see how to squash the competition (or… not) in their 19th annual pumpkin regatta!
Enjoy!
Doesn't that look so fun?! To discover more amazing, quirky ways people are living their lives, head on over to Atlas Obscura's full YouTube library! They've got an endless supply of wonder for you to dive into.
Sam O'Brien has brought us to another fascinating competition before: rolling in the grits. If you'd like to see how she did, check this article out!
Using whatcha got!
What do you have a lot of in your life? Plastic? Hair? Time? Whatever it is, there's probably a nagging feeling that you're wasting something following you around. How long will that plastic water bottle I just drank from be around? It took so long for me to grow all that hair. Shouldn't I be doing more?
Find whatever it is that you have in surplus around you—whether it be giant pumpkins or pieces of literal trash—and start thinking of it in terms of possibility instead of dread. Surprising things happen when we do this. Water pollution turns into art, scrap lumber turns into giant trolls, and abandoned houses turn into promising apiaries!
The best solutions to our problems are often the ones that not only provide an answer but bring us joy! What would happen if more of our decisions were based on this feeling?
Take a peek at these articles next to see how others have found brilliant solutions by doing this all around the globe.
Transforming Pollution into a Powerful Platform for Change
Can pollution from your tailpipe be turned into something positive? Air-Ink has found a way to turn the smog that would normally end up in our lungs into inks that artists are using to raise awareness. This innovation points to new possibilities for our future—take a look.
Read More
A Village Made of Plastic
What might happen if we placed more focus on the idea of inventing ever more creative and practical uses for what's already been made? Why keep making more "stuff"? There's something popping up in Panama that can inspire us all!
Read More
From Fish to Fashion: When A Fishing Net Becomes A Hat!
What if we looked at the life cycle of every item we purchased and thought "Where did this come from? What will happen when I'm done with it?" This company has figured out how to solve a problem for a community of fishermen and save wildlife by giving some of the ocean's most harmful pollution a new, more fashionable, life.
Read More
As always, my dear friend, stay open to new possibilities! Who knows, all of those cell phones collecting dust in your junk drawer could end up living an exciting new life if you let them.
Published: October 31, 2020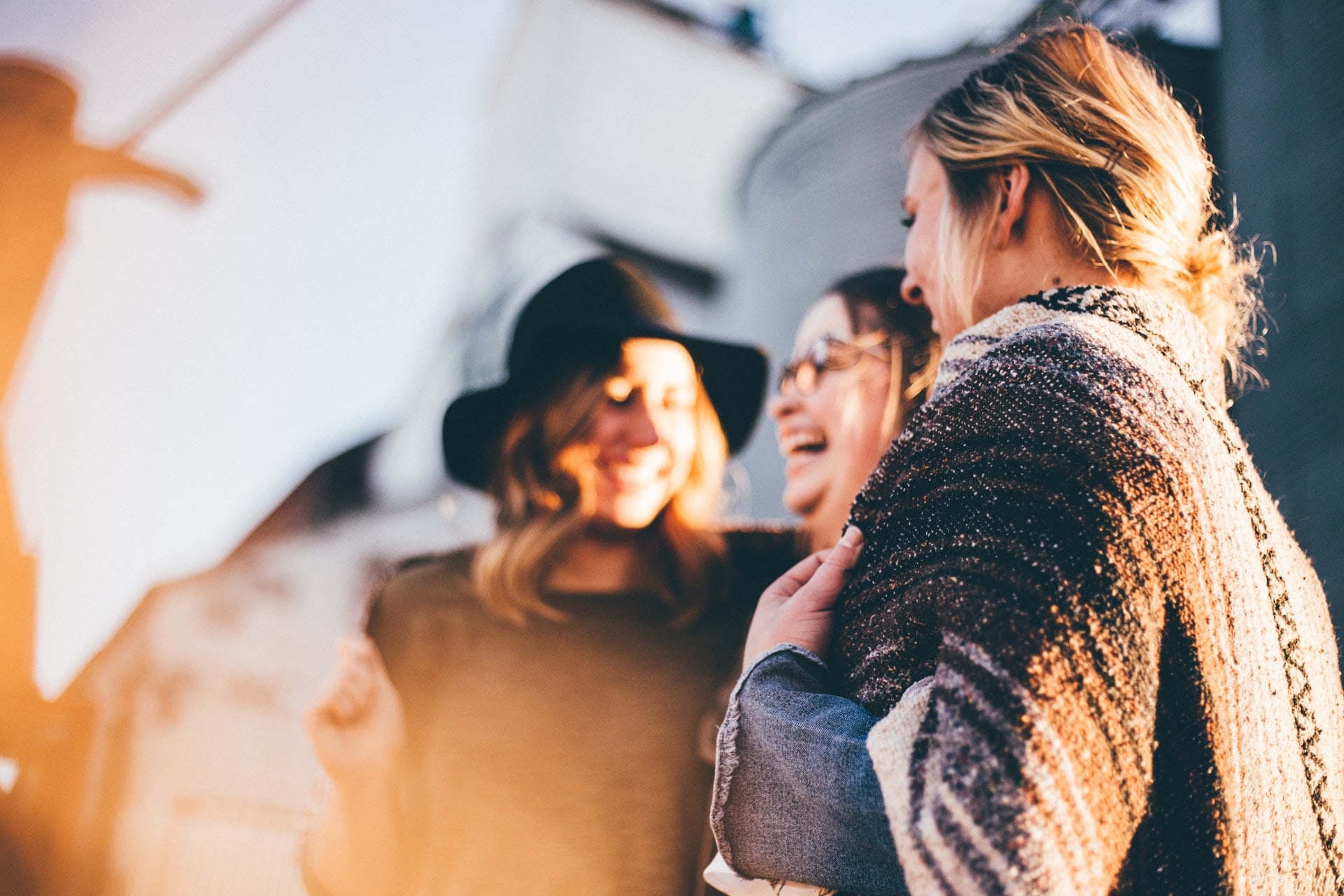 Join for as little as $2 per month
Connect with and learn from others on a member-exclusive platform. Ask questions and find help with projects, share trusted resources, request and attend workshops, and learn from others' experiences to catalyze your work.