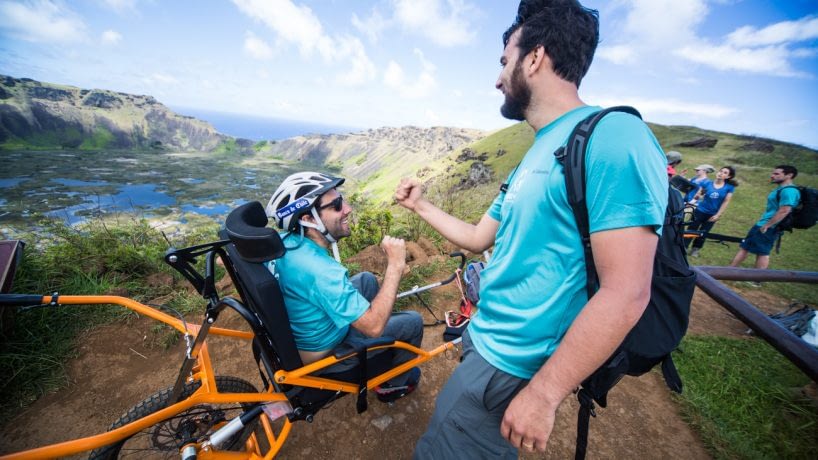 Meet The Company Making Travel Accessible for Everyone!
Can a person in a wheelchair climb a mountain? With this organization, that's no longer a question! Wheel the World is empowering people with disabilities to experience the world without limits. And their story is one that can show us the real possibilities in all of our biggest dreams.
From Oaxaca, Mexico to Chile's Easter Island to the vast Serengeti in Africa, Wheel the World is creating accessible trips for individuals with different abilities to places all around the world. We're traveling with them to some of these beautiful places in this article. Get ready for the most inspiring ride of your life!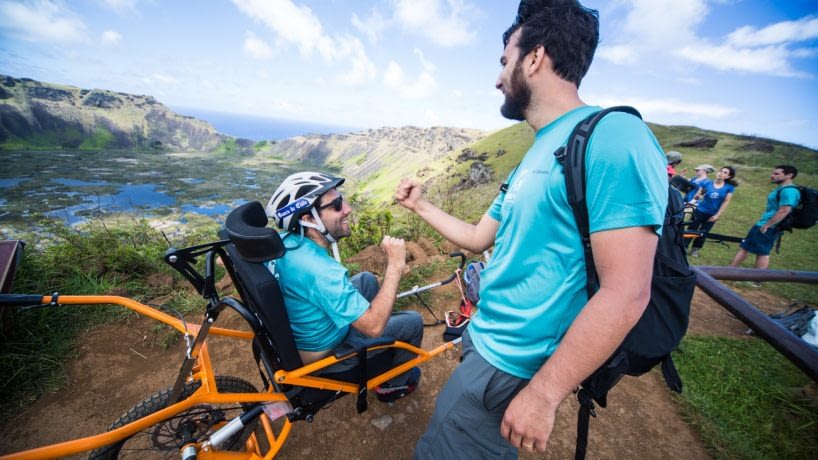 Álvaro Silberstein didn't let the fact that he's paralyzed from the chest down stop him from making his dream to climb and experience the grueling and breathtaking terrain of Torres del Paine in Chile become a reality. And he's not letting anyone else experience that barrier either!
In December of 2016, Silberstein, his childhood friend and fellow co-founder of Wheel the World, Camilo Navarro, and a team of 15 completed the beautiful W trek of Torres del Paine by using a trekking wheelchair. This one-wheeled chair has handles on both ends to assist with pushing and pulling the user up the rocky and sometimes slippery terrain.
(For a deeper look into what really went into preparing for their first venture, check out this article from the San Francisco Chronicle!)
But they couldn't stop after this one adventure!
Now, 3 years later, they've turned this personal venture into a global one. They're opening doors for people of all abilities to experience this amazing world we're a part of. One of our absolute favorite creators, Great Big Story, brings us their story. Take a look!
Great Big Story brings us stories from around the world that we couldn't have experienced without them. Through their lens, we get to visit and meet some of the most extraordinary places and people! Check out more of their videos by viewing their whole YouTube library for even more adventures!
A closer look at the adventures with Wheel the World!
Boy, oh boy has Wheel the World documented their adventures in amazing ways. They have short films and documentaries on their site that bring us into their adventures. And there are so many more over on their YouTube channel as well as a collection of 60-second pieces that give us quick overviews of their available trips!
They really show the impact these experiences have on everyone involved. I've curated a few of their 60-second adventure shorts below for us to get a look at what they offer. But if you'd like to see the documentary of their first trip to Torres del Paine, click here!
Machu Picchu
Enjoy the short below! To see the full documentary for their trip to Machu Picchu, click here.
Oaxaca, Mexico
The first video is an overview of the trip while the second is an equally short film!
Easter Island
Click here for the full documentary!
The world is made for everyone.
More and more organizations are cropping up to make the whole world accessible to everyone of all abilities! As this happens, our world only grows more amazing. Because, when more people are given the chance to explore this planet, the more inspiration blooms. Then with this inspiration comes innovation and more possibilities than we can even imagine.
Take the organization, World Access for the Blind for example. Daniel Kish, their founder, has brought an entirely novel way of navigating the world to the blind community. But not only this, he's introduced a new capability of the human brain to the science community. Daniel navigates the world through echolocation, the same way that dolphins and bats do. And he's been teaching it to other blind individuals to help them go through the world on their own—even riding bikes!
Check out this following article to learn more about their work:
Living Beyond Expectations: Daniel Kish
Despite not having eyes, Daniel Kish has taught himself to "see" with human "echo-location" and he is teaching others. His story is a remarkable testament to what happens when we never get the memo about things that are "impossible" and instead make what we have work for us!
Read More
Keep an eye out for more organizations that are growing to make the world more accessible for everyone. They're truly what will change what's possible for all of us!
Is there something that you've always wanted to do but didn't think you were capable of?
As we've seen from Wheel the World, with the right support and enough motivation and passion, you can reach even the highest heights.
Stay open to new possibilities!
"No problem can be solved from the same level of consciousness that created it." — Albert Einstein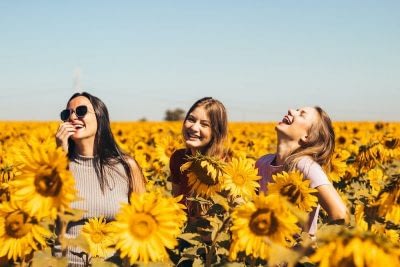 Don't miss out on a single article!
Enjoy unlimited access to over 500 articles & podcast that give you a positive perspective on the state of the world and show you practical ways you can help.
Sign up now!
Published: October 25, 2019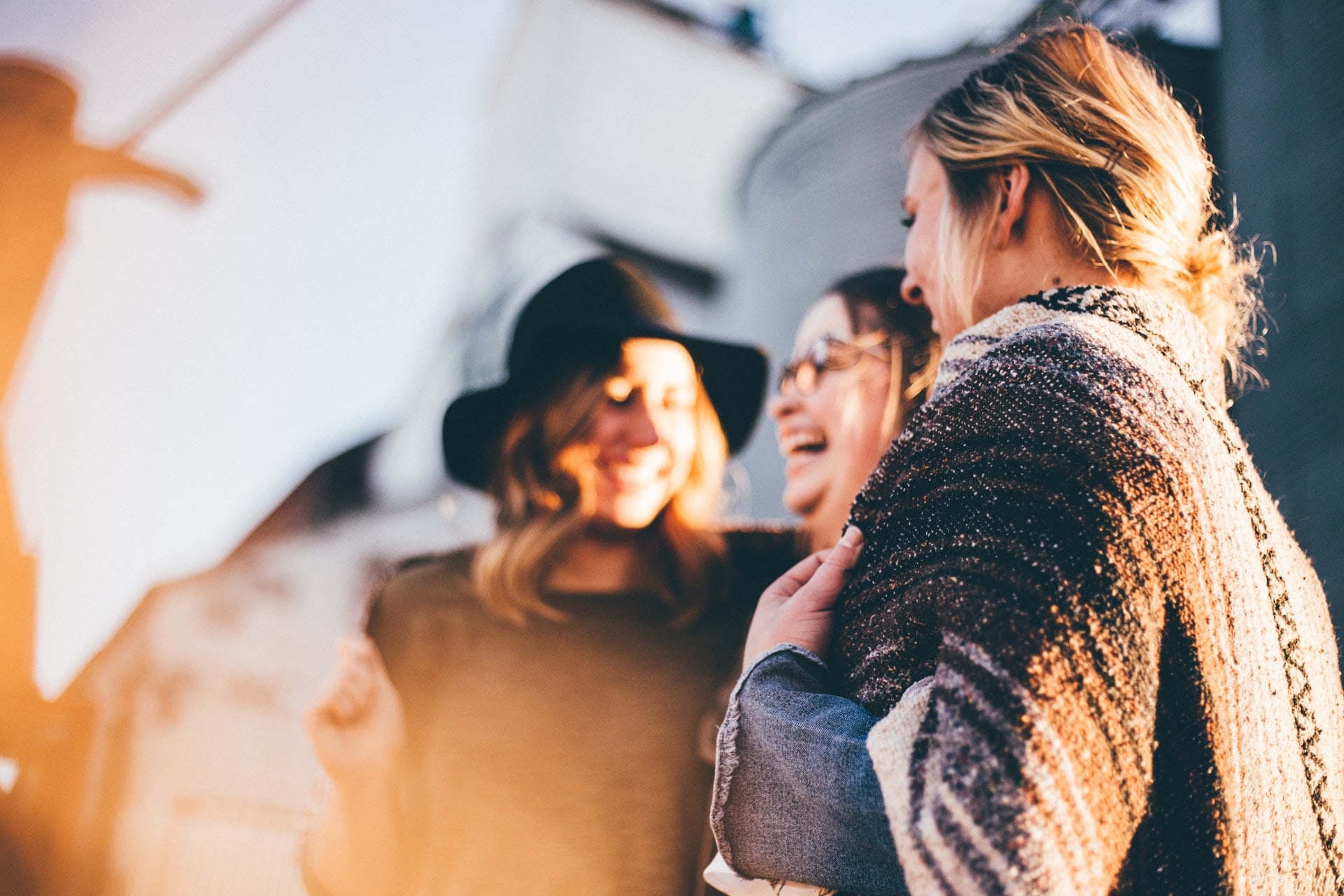 Join for as little as $2 per month
Connect with and learn from others on a member-exclusive platform. Ask questions and find help with projects, share trusted resources, request and attend workshops, and learn from others' experiences to catalyze your work.