Taking inspiration from sharks, we now have a technology that can help prevent the spread of Staph infections, E Coli, MRSA, condita, and other superbugs that we don't even have antibiotics for yet! (And yes, this includes preventing transmission of COVID-19.) Engineers have discovered that shark skin has a unique pattern that can be duplicated and applied to everything from door handles to medical equipment to prevent the spread of deadly diseases.
"Wait… are you serious? You're telling me that if we imprint the same pattern as shark skin onto things that multiple people touch in a day, it can save lives?" Yep–that's exactly right!
Here's how we can stop illness before illness stops us by finding inspiration in the natural world.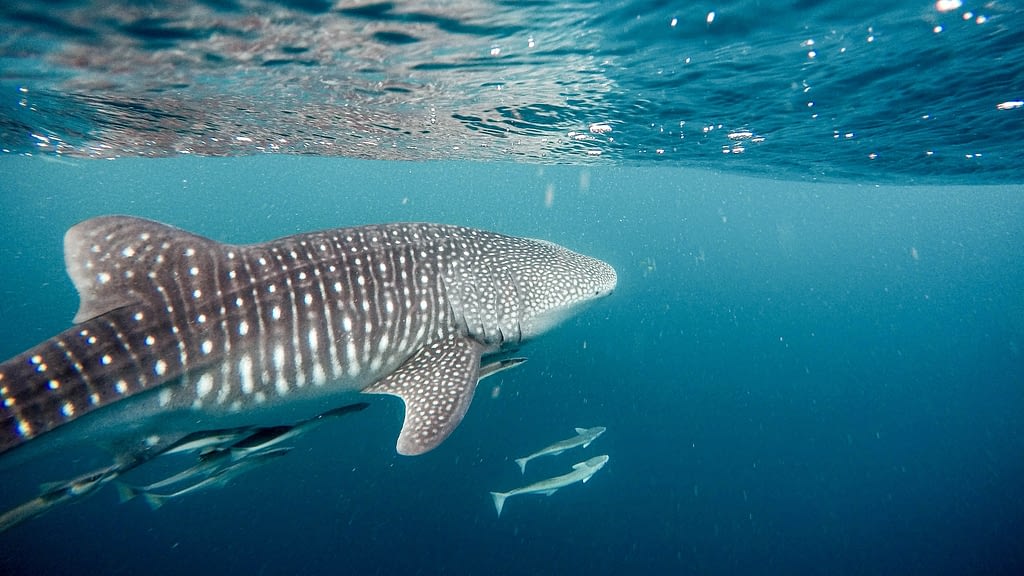 Back up… how does this work?
Shark skin is a little different than the typical fish scale. In fact, shark skin alone can badly injure animals. If you were to get brave enough to pet a shark, you'd find that when you stroke one way, their skin is super smooth. But if you bring your hand back to stroke the other way, your skin would get totally ripped up. This is because shark "scales" (the denticles that make up shark skin) all point in the same direction like roof shingles.
Sharks evolved this way for a few reasons. First, it makes them super fast by disrupting the water's flow as it breezes past them as they swim. And second, it prevents algae and barnacles from hitching a ride the way it would on other animals like whales or manatees. Basically, their skin evolved to help them not only survive but thrive as the ocean's top predator.
When engineers and sharks team up!
Taking inspiration from this feat of evolution, engineers at Sharklet Technologies have made the world's first antibacterial pattern. That means no chemicals are necessary – not even a drop of hand sanitizer – to make something bacteria resistant.
With diamond patterned ridges imprinted onto plastic film sitting about 1/70th the height and width of a strand of human hair, it's almost impossible for bacteria to attach to anything that has the Sharklet pattern. And even if the bacteria does attach, the pattern prevents the bacteria from linking up with its brethren and colonizing, effectively making it harmless.
And when the things many people touch on the daily don't let bacteria hang out even for a second, it makes us all a lot safer.
"While other antibacterial products typically look to kill biofilms [bacteria colonies] after they've formed, Sharklet stops those biofilms from forming in the first place."
So, what would a world look like where Sharklet technology was deployed on high touch places like door handles and bathroom faucets?! In this future, you could enter a public bathroom and not have to worry for a second about the bacteria left behind by the person who came before you, simply because the entire bathroom is imprinted with a microscopic sharkskin pattern. (And don't worry, this pattern isn't anywhere near sharp enough to injure you, the way real shark skin may be.) While this future may not be on the very near horizon, it very well could be if enough people recognize the potential impact of this invention!
And it isn't just the door handles, elevator buttons, handrails, faucets, or steering wheels that we could revolutionize. What if we could change the texture of all medical devices to stop bacteria from causing so many infections?
Ok, ok. I'll stop raving about the possibilities (but trust me, when you open your mind to this, they seem positively endless.)
Without further ado, here's an incredible video from Science Insider that dives deeper into how this works, and how the world of shark skin could revolutionize everything we touch to make us all safer.
Thank you to Science Insider for this insightful video! Seeing the innovations that will improve our world years to come proves that it truly is still an amazing world.
To learn more about Sharklet, check out their website or this TEDx talk from Sharklet's own Ethan Mann.
A life saving device smaller than a strand of human hair!
While there are an almost infinite number of ways Sharklet could be deployed, think of how it could change the potential for bacteria transmission in hospital settings!. In a place where many people are being treated for contagious illness, it's often easy to get sick from visiting or being in the hospital. But by using Sharklet on their door handles, medical devices, and PPE such as face shields and gowns, the risk of infection becomes much less by preventing surface to surface spread of bacteria. In fact, Sharklet shows a 95% reduction of bacteria touch transfer compared to smooth surfaces.
Sharklet is already developing yoga mats, pacifiers, pens, and shopping carts manufactured with the Sharklet pattern. Plus, they're thinking big and expanding into the possibilities for underwater paint that would prevent algae or barnacles from clinging to boats, underwater robots with the same properties, or on airplane wings to reduce drag.
If you're looking for more ocean content, look no further! Here are a few of my favorites. From sharks napping in a diver's lap, to a leopard seal trying to feed a photographer, to turtles joining the fight to conserve the seas, these are just the tip of the "incredible stories" iceberg.
Antibacterial patterns like Sharklet aren't a replacement for cleaning your surfaces, washing your hands, or wearing a face mask. But in this day and age, any help we can get to fight infection is a huge win. So let's give a shoutout to sharks today! Turns out, they might have a much larger impact on your life than you'd ever thought possible.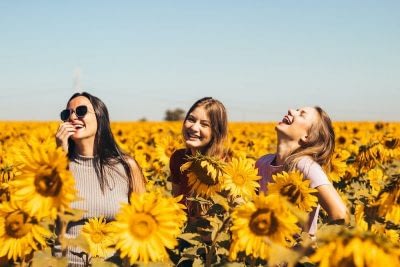 Don't miss out on a single article!
Enjoy unlimited access to over 500 articles & podcast that give you a positive perspective on the state of the world and show you practical ways you can help.
Sign up now!
Notes:
Science Insider. "How Shark Scales' Unique Design Could Stop Bacteria Spread | Evolutionary Tech." YouTube, 20 Sept. 2020, www.youtube.com/watch?v=hou6bAvp1pM. Accessed 21 July 2022. ↩