Are you someone who can't function without your morning coffee? Or someone who looks forward to a cup of Joe to get over the three o'clock crash? Think about how many cups of coffee you have per day, week, or year, and then consider how many of them are in to-go cups…
It's all good because paper to-go cups are recyclable right? Well, this isn't entirely true. Most paper coffee cups are actually coated in plastic so they don't start to sog after your first few sips, making them not as earth-friendly as we had hoped. The good news is, there are small strides, and even entire companies that are devoted to making your morning coffee more sustainable. Let's see how they're doing it!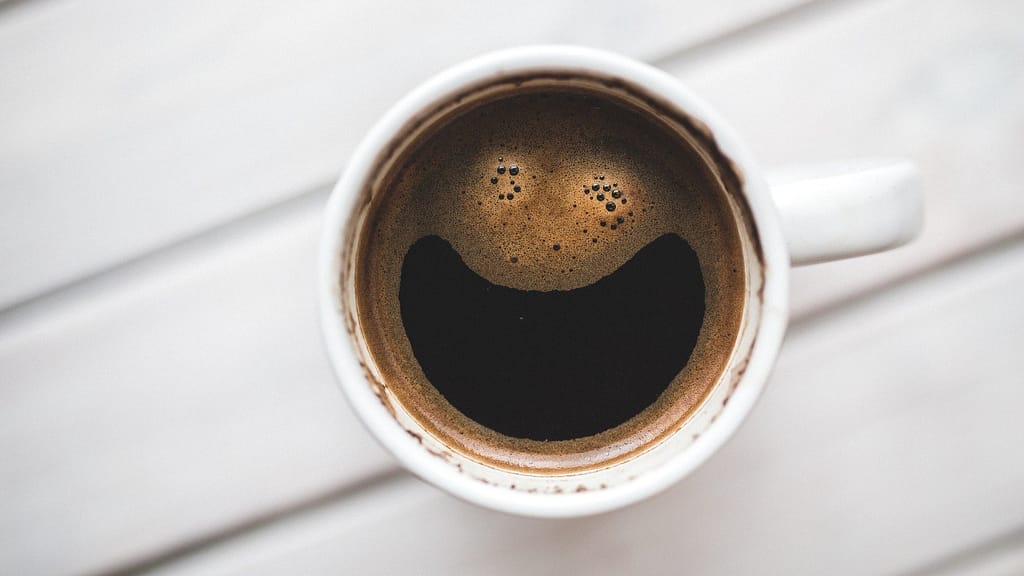 Trends come and go over time, but we are confident that this one is only going to grow in popularity. All over the world, cafes and restaurants are closing the loop by going zero-waste. They're adopting new strategies that nip the option of creating waste from the moment people walk into their establishments, and leave a lasting impression that lingers on the minds and tongues of their customers.
Reusable jars, refill-your-own bean stations, and bring-your-own-mug programs are just a few of the ways that these cafes are eliminating packaging while attracting and retaining eco-conscious coffee drinkers. But this is just a small part of the bigger picture…
Planting the seed for a brighter future
Like most consumable products, the sustainability journey starts at the very beginning. In the case of coffee, it begins where and how the beans grow. As the family owners of Nossa Familia Coffee will tell you, the process of sourcing and growing coffee beans with the Earth in mind is just as important as leaving no cups behind.
The Nossa family has been growing coffee in Brazil for generations. They grow organic coffee on their family farms, invest in low-emissions roasting machinery, and only sell their beans to other companies that care about the environment. They are a certified B-corporation and give back to their communities and education systems.
By choosing to sell and create partnerships with other like-minded companies, Nossa is able to produce a high quality product at a fair price, and filter out any business practices that do not align with their values. By setting these high standards, they've created a business model and culture that is beneficial to everyone from their current staff to the consumer. And if we all play our cards right, growers like the Nossa family will be roasting beans well into the future for coffee drinkers that haven't even been born yet!
Once this responsibly sourced coffee reaches the cafes, how do we get people to care?
Some cafe owners decided to put a year's worth of to-go cups and lids on the floor of their shop as a visual reminder of how waste can easily pile up. That's a sight you can't ignore!
Others tried offering a discount for customers who opted for a reusable cup…but the results were only so-so. After they did some research on human behavior, it was discovered that charging people for a to-go cup really rubbed people the wrong way and they were much more likely to go the reusable route! How funny we humans are. Give me a quarter- "Meh.". Charge me a quarter- "Outrageous!".
Price changes are just one way to achieve less waste though. Watch this video by Goodful to see how multiple zero waste cafes have transformed a former inconvenience for customers into a model that customers now prefer.
Love that video? Subscribe to Goodful's YouTube channel for things that make you feel better, do better, and be better.
The key takeaway here is that you have the power to make a difference with your morning coffee.
As Jack Rogers, Founder and CEO of Ottos Coffee Shop, mentions in the video, the fastest way to create the change you want to see is for citizens and businesses to take action now, rather than waiting on councils or governments to do it.
Patricia Acheson of T'ho Coffee: Zero Waste Cafe even clued us in on how not purchasing disposable cups and lids was a huge money-saver it was for her business. If you own or operate a business, are there ways you can cut back on resources like this? Sure, a few of your customers might grumble about it in the beginning, but ultimately most of them will grow to appreciate it and support you even more.
The support began pouring in when T'ho started offering free compost baggies to their customers to take home their coffee grounds. People loved this effort (and so did their gardens).
When it all boils down, people want to help.
And if you make it easy for them, there's nothing standing in their way of doing good! I challenge you to find little ways you can eliminate a problem at its source and support businesses that are doing the same thing.
Not sure where to begin? Start by embracing the things that bring you joy. Take that lovely cup of coffee, sip it outside, and compost your grounds after.
Keep dreaming and notice the beauty around you!
~Renee
Pssst! Confused by what you can and can't compost? Check out this article for some golden tips and tricks that will help you determine what's trash and what's not.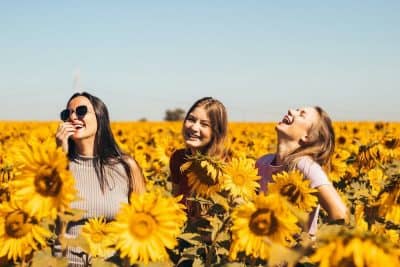 Don't miss out on a single article!
Enjoy unlimited access to over 500 articles & podcast that give you a positive perspective on the state of the world and show you practical ways you can help.
Sign up now!
Published: September 12, 2022