Could asparagus be the key to treating spinal cord injuries? Yes, the solution to one of the most difficult-to-treat injuries in the human body is sitting on your plate as a delicious side dish!
The remarkable innovators at the Pelling Lab have made a breakthrough discovery that could change the lives of the hundreds of thousands of people who are impacted every year by spinal cord injuries. 1 However, this isn't just a story of an incredible discovery. The process that brought this innovation on its way into medicine is probably very familiar to anybody who has ever felt the twinge of self-doubt!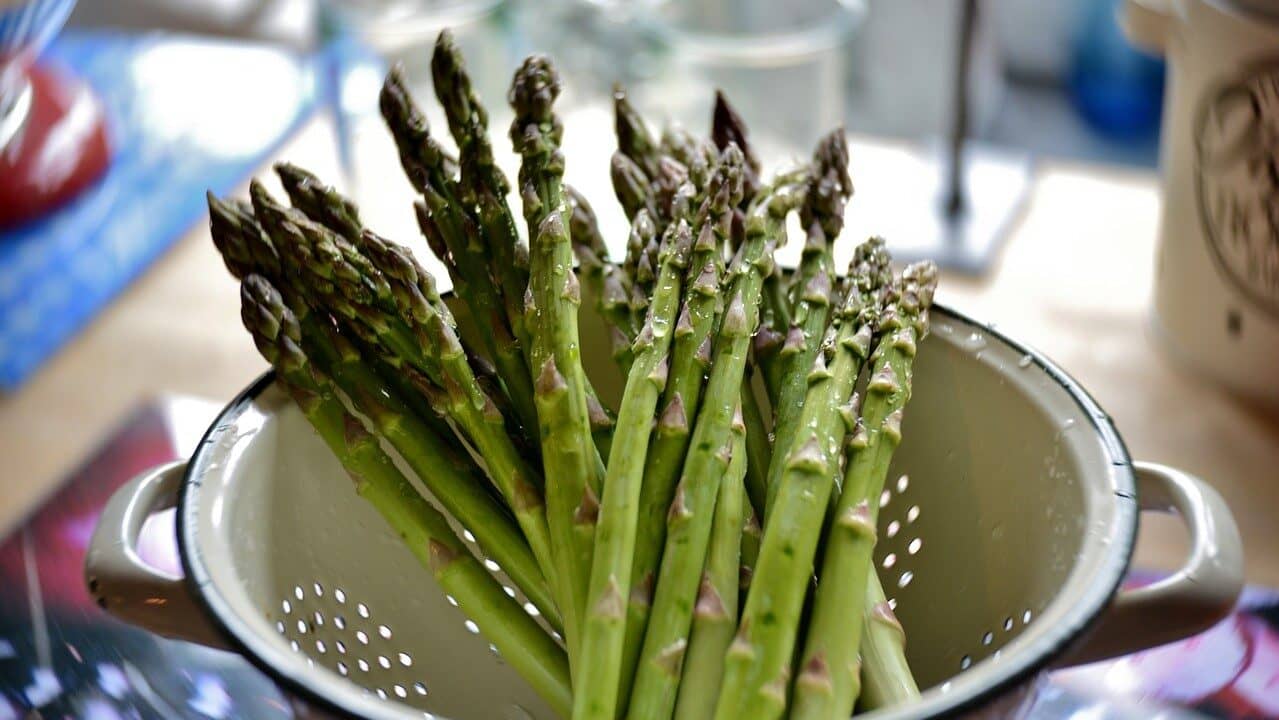 Asparagus spinal cords? How does that work?
If you're a long-time Goodness Exchange reader you may remember an article we wrote a while back about one of the Pelling Lab's first major breakthroughs, where they turned apples into ears. Building on the success of that experiment, lead researcher Andrew Pelling saw an opportunity for another major breakthrough. This time, harnessing the natural shape of asparagus to repair spinal cord injuries!
Doesn't seem possible when you first hear it, right? But as it turns out, the structure of our own nerves run up and down our spine much like the tubes that run up the inside of an asparagus's stalk. Noticing this, the Pelling Lab wondered if these structural similarities could help damaged nerves in the spine reshape themselves with the scaffolding provided by the asparagus's cell structure.
What?! This sounds absolutely crazy! This wasn't a concept lost on Andrew and his team.
This enormous project was a massive undertaking that could either flop spectacularly or be a state of the art breakthrough. No pressure, right? To add to this, Andrew, like so many of us have felt before, had to press through the racing thoughts of self-doubt in his mind to make this impossible science become a reality!
Here's Andrew explaining the story, science, and struggles behind one of the most brilliant innovations we've seen in a long while.
‌If you want to see more inspiring TED talks like this one, head over to the TED website where you'll find a treasure trove of videos to expand your mind and sense of possibility!
To stay up to date with the remarkable breakthroughs coming out of the Pelling Lab, make sure you follow them on Twitter and Instagram. Their accounts will certainly leave you with a sense of what's possible in the world!
"The challenge we face is that while doubt can be destructive to your mental health, it's also the reason why scientific rigor is such a potent tool for discovery."

—Andrew Pelling
How often do we keep ourselves from reaching our full potential? When was the last time that voice of nagging self-doubt played in your brain?
When you're following a new path or walking off of the path to explore uncharted territory, it's easy to begin doubting your decisions. "Did I make the right choice in switching my child's school?" "Should I really change careers now?" "What if I can't run my own business?" "Is this the right place for me to be at this age?"
In this cycle of doubt, it's good to remember that we're not alone in questioning our decisions. It's probably even a good thing to check in and ask ourselves why we're making the decisions we're making, but letting those questions keep us from progressing is never helpful.
There is a big difference between questioning ourselves to get better answers and questioning ourselves into stagnation.
Sometimes, it takes a little courage to move from stagnation to breakthrough. If you want some more inspiration to help you take the next leap in your life, or encourage a loved one to, check out a few of these articles!
So, the next time you find yourself with asparagus on your plate and a big decision to make, remember you're not alone in doubting your next move, but having the courage to take the next step could be life-changing for you, and so many others!
Stay beautiful & keep laughing!
-Liesl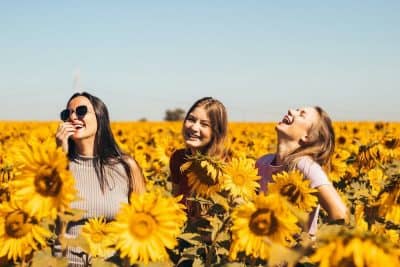 Don't miss out on a single article!
Enjoy unlimited access to over 500 articles & podcast that give you a positive perspective on the state of the world and show you practical ways you can help.
Sign up now!
Published: December 28, 2020