Can we use games to solve big, real-life problems? New York City was up for the experiment! They created a city-wide hobby that some are calling a bit crazy—while others are seeing as a key way to better our own health and the planet's! Their success makes us wonder: how else could we use fun to make the world a better place?
In May of 2013, NYC opened up a new avenue for transportation across the city with its bike-share system, Citi Bike. This system made it possible for people to access bikes at any time of the day, any day of the year to get where they needed to go.
There was one catch, however: distribution. How do you keep enough bikes in places where people want to have access to them? We haven't invented self-driving bikes—yet—so how do you keep bikes in popular starting points while also avoiding having too many at popular destinations?
This is where innovators harnessed the power of fun to spur on some kindness.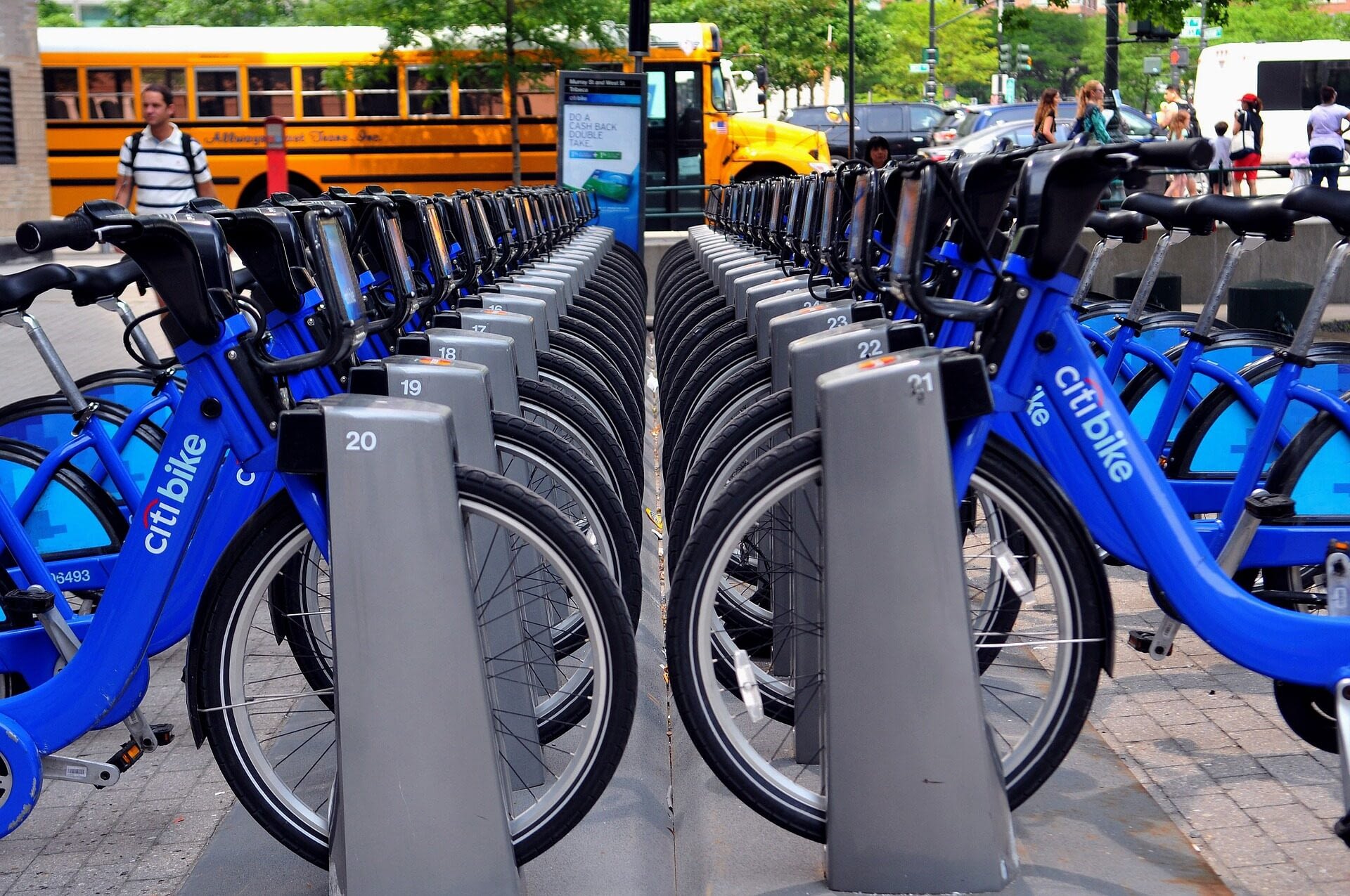 Let's start with the problem.
Rideshare systems are a great solution for cities! They give people access to resources they otherwise couldn't afford or wouldn't be able to take advantage of. These bike-share systems are a great way to give people access to a pretty universal form of transportation that keeps more cars off the streets and gives people closer access to locations that aren't on major subway lines. Not to mention, it's a great way to add a little extra exercise into your day.
In 2015, just two years after the program started, riders took over 10 million trips! 1 But this popularity came with a problem: bikes stacked up in the most popular areas, making them hard to come by in others. Citi desperately needed a way to redistribute bikes around the city to make bikes available wherever people needed them. So, what were they to do?
Introducing the Bike Angels!
Why not create a game to solve the problem? Citi Bike came up with the idea for Bike Angels, where riders themselves help improve the availability of bikes for others. After signing up to become an Angel, riders can do a little good for their fellow humans, while earning rewards along the way.
In many ways, the program turns being helpful into its own live-action game. And for a very elite group of Angels, it's become a sport of its own!
Here's how it works: as areas around the city need bikes redistributed, they are assigned different point values from 1 to 3. Angels can rack up points as they move the bikes to these areas in need. And, if they move enough bikes they can earn rewards, like a free month of riding or making it onto the Bike Angels leaderboard!
The program has inspired people from casual do-gooders to retirees to Bike Angel fanatics to help become problem-solvers in their own way. Your average rider may rack up a hundred or so points in a month with some effort, but for an elite few, their records reach into the thousands!
So, who are these super Angels at the top of the leaderboard spending huge parts of their day riding bikes, running through the city, and racking up thousands of points? And what drives them to get out there? For them, it's not about the money or the rewards, it's about something more–maybe something the average rider can't quite understand.
Take a look at this (maybe) weird, and (certainly) thought-provoking world of competitive problem-solving—you could call them the elite athletes of the Bike Angels. This great film from filmmaker Peter Gerard follows the all-time leader on the Bike Angels leaderboard, as he racks up a record-breaking 8,888 points!
If you want to see more from Peter Gerard, you can check out his website and stay up to date with him over on his Instagram!
Creative Solutions to the World's Problems
Alright, so your average person may not be trying to get to the top of the Bike Angel leaderboard. But this is a fascinating example of what's possible when we look for a creative solution to a problem!
Maybe one person works hard to make it on the leaderboard, maybe another does it to improve their health, and maybe another person just does it out of the goodness of their heart—any way they choose to engage, they're taking steps forward. Like anything, if you keep away from extremes, gamification can be a great way to make life a little more fun!
Imagine if we introduced a little fun or gamification to other problems? How could we change our willingness and motivation to be more helpful?
If you want to see a few other examples of fun being used to make the world a little better, check out these articles.
So, what drives you to do good for others?
Sometimes we can't explain it, and that's okay. But, if we have the ability to do good, and we have a skill that we can share with others, why not make the world a little better for others?
We all can contribute to the world in a positive way! Though we don't necessarily encourage you to go out there and ride thousands of miles through the city on a bike, hey, if that's your thing, get out there and make it happen! If your fun could make the world a better place, get out there! Love running? Why not do a charity 5k? Have a knack for lighting up people's faces with your cupcakes? Donate a few! The world could be a much kinder place if we remembered to have a little fun along the way!
Stay beautiful & keep laughing!
-Liesl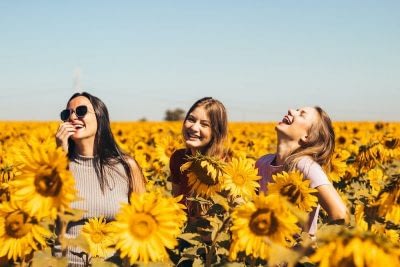 Don't miss out on a single article!
Enjoy unlimited access to over 500 articles & podcast that give you a positive perspective on the state of the world and show you practical ways you can help.
Sign up now!
Notes:
"About Citi Bike: Company, History, Motivate | Citi Bike NYC." Citi Bike NYC, 2013, www.citibikenyc.com/about. Accessed 18 Feb. 2020. ↩
Gerard, Peter. "The Point of a Ride – Short Documentary." Vimeo, 17 Feb. 2020, vimeo.com/284731660. Accessed 18 Feb. 2020. ↩