Ever hear of nachos, tuna tataki, mac and cheese, or a donut breakfast sandwich being cooked over a campfire? One man is leading the way, bringing gourmet home cooking over the fire, making it simple, and giving us a way to connect with family around a delicious meal. And perhaps you'll be inspired to try cooking something new over the campfire yourself!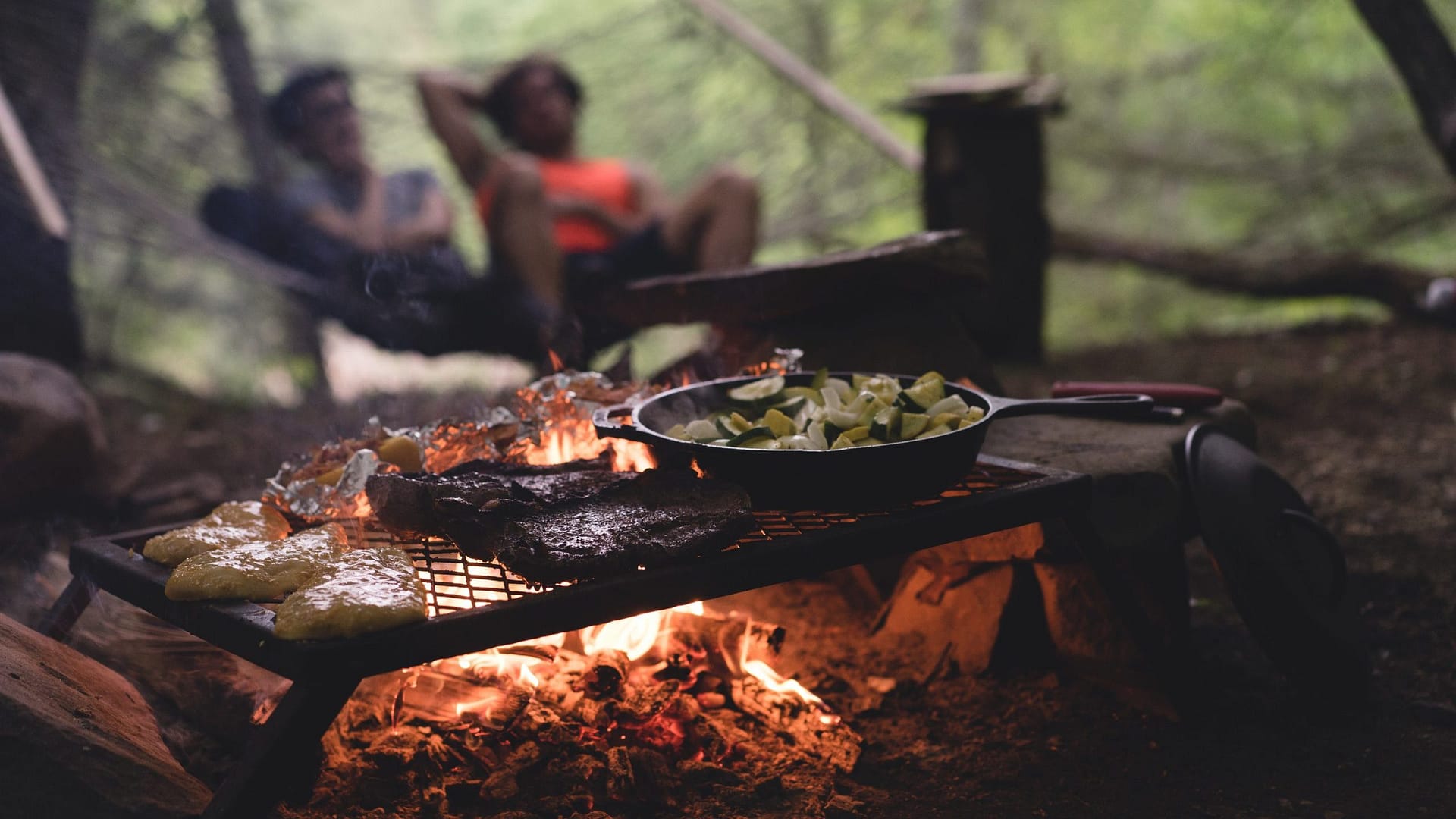 The smell of food is like music. It can transport you through time and space to a singular moment or a series of them. For as long as we've been around, humans have connected deeply over delicious meals, and a lot of those meals were cooked right over a fire! We'd gather around, letting a meal cook while enjoying our loved ones' company with leisure.
Have you felt the gravitational pull of being around a fire? Well, for eons, most people and cultures have made their meals over open fire. With recent times, new technology has brought cooking into our homes, but in a lot of places in the world food is still cooked over a flame. Today's thought leader shows us how we can join in on getting back to our roots.
For more than just cooking up s'mores
We all know the feeling of a summer BBQ meal and the comfort it brings. Derek Wolf has taken ordinary barbecue to another level. His love for human connection over a good meal took him from corporate America to the backyard, and now, he is bringing our awareness back to the art of cooking over the fire making gourmet meals with simplicity and ease. He has an inherent understanding that connection comes in many forms, and that when we take a step back from modern cooking to gather around a good meal cooked by fire, it creates a truly special moment.
Just watch Derek cook a meal and tell you about his love for cooking in this way—you'll be firing up your grills or making an outside stove in no time!
Thank you, Breeo, for this great video on cooking over the fire!
Derek started an Instagram page called @overthefirecooking about his love for this way of cooking. It quickly grew from a personal page into an influencer page, connecting to a community of people who also love to cook over a fire! It soon took off and he just recently published a book called, "Food X Fire." In there you'll find lots of great recipes for campfire cooking.
And if all this food talk has your mouth watering, here are some links to Derek's recipes we mentioned at the top of this article, including Tuna Tataki, Donut Breakfast Sandwich, Loaded Huevos Rancheros Nachos, and Stuffed Cajun Mac & Cheese, all cooked over open fire. Yum!
Food isn't just food!
Derek reminds us that "Food isn't just food." Eating together takes hard work, love, and care for those you're feeding. That's why it's a big deal when you say you're going to "break bread with someone." Food is unifying, and remembering this helps us to make those moments happen more often!
Cooking over a fire connects us to our past, helps us stay in the present, and gives us perspective for the future. We often get lost in time and feel it flying by, but sometimes we can slow that down with a good meal and great friends. Lean into the summer barbeque this year and feel your body remember the sacredness of gathering to enjoy food! I'm sure you'll find that when you eat in the outdoors with carefully prepared food and good people, somehow the food just tastes better.
And if you're looking for more great articles about connecting over some delicious food or drink, check these out next!
Here are some tips and tricks for how to use your scraps and leftovers to reduce waste!
Whether you're cooking over a fire for your family or making tea for strangers, food can always bring us together.
Bring your joy to the surface and share it!
Brittany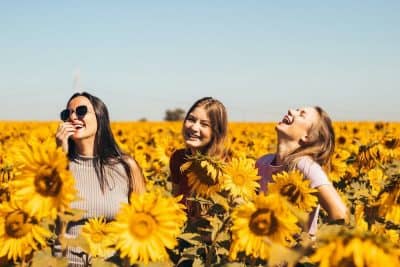 Don't miss out on a single article!
Enjoy unlimited access to over 500 articles & podcast that give you a positive perspective on the state of the world and show you practical ways you can help.
Sign up now!
Published: August 2, 2021