Is it possible to check off your entire to-do list in one day? Even leave some time for creativity, exercise, and cooking a beautiful meal? Well, this doesn't have to be a dream; in fact, we're going to introduce you to a man who has conquered such an ideal day in a very unique way! It's ideas like this that inspire our own versions!
Very often our days slip away. The projects we intended to do get bumped to the bottom of our priority list. Cooking a meal from scratch feels impossible, and exercise usually gets pushed to "maybe if I have time." This makes sense: we have jobs, families, social events, our favorite shows to catch up on. But what if, every once in a while, we set aside a day of doing that was also a day of fun?
It's an interesting concept, but how would you structure such a day?
Beau Miles inspires us with an experiment he called A Mile An Hour. Over the course of 24 hours, his goal was to run a mile at the top of each hour and then fill the remainder of each hour with projects, crafts, and ideas that suited his fancy.
So, how did this ambitious day go? And is some rendition of it doable for any of us? Perhaps it could give us a little inspiration to start the new year with!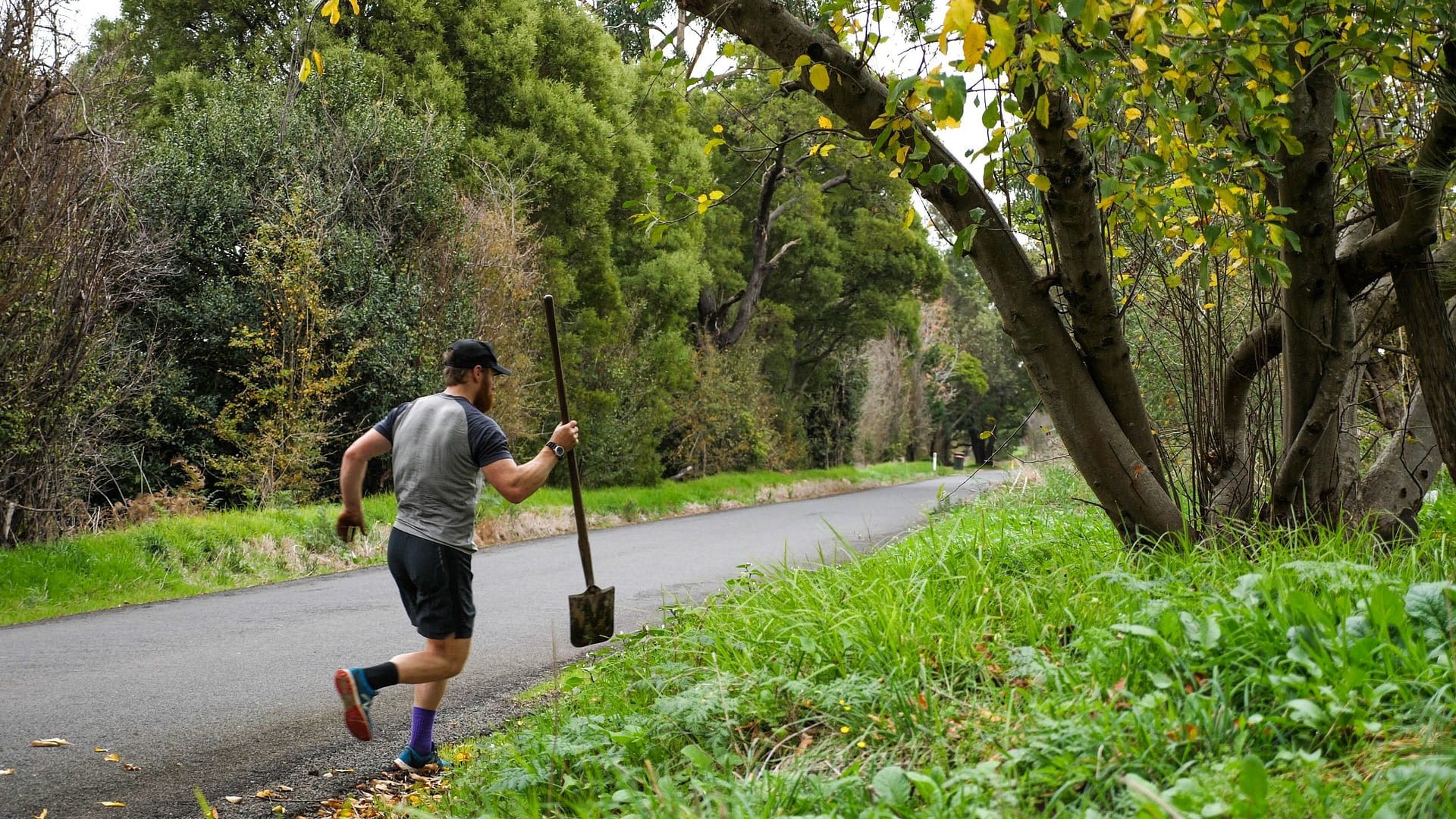 When was the last time you had a day that made you feel accomplished (and left you with an empty to-do list)?
A day that made you feel fulfilled creatively, productively, and physically? This was the kind of day Beau Miles was looking to accomplish when he set off on his mile an hour day.
He's a maker, adventurer, outdoorsman, and runner among many things. He's kayaked the southern tip of Africa, run the Australian Alps, built beautiful things from junk, and he's been experimenting with new ways to make running marathon distances fun–or at least more interesting. So, he thought, why not take 24 hours to run a marathon while also spending the day getting things done?
What he struck upon, though, was something that could inspire any one of us to experiment with a mile-an-hour-style day of our own! The adventure that ensued was the perfect combination of humor, insight, and motivation, even if you're not a runner.
If you'd like to follow more of Beau's adventures, go check out his YouTube channel and website. He has some great short films and series from his other adventures kayaking, running, and building. You can also keep up with him over on his Facebook and Instagram, too!
If you want to jump over to another adventure, in one journey he decided to jump fences and brave blackberry brambles to explore an abandoned train line that ran through his home in Australia. Who knows, that one might inspire you to explore your home with fresh eyes one day!
Building your own A Mile an Hour day…
We hear a lot about being mindful these days. For most of us, that conjures thoughts of sitting on a pillow with our legs crossed in meditation. But being mindful doesn't have to look that way at all!
Setting aside a day, or just a bit of time, where we are mindful of how we're spending our days and set and reach our goals is a mindfulness practice that might be far more attainable than daily prolonged meditation. A mile an hour day is the perfect way to have a little fun with this practice! The best part is, this kind of day is totally customizable. Fill it with whatever activities, exercise, and priorities you want to throw in!
So, how would you set up your mile an hour day?
I'm already pondering how I can start off 2020 with a mile an hour day of my own. Maybe with a little cross country skiing instead of a run, and definitely tackling more than a few framing, closet organizing, boot shining, and odd jobs along the way (I may have spent the last two years opening my sock drawer with plyers).
If you're not worried about running marathon distances, maybe your 24 hours starts right before you go to bed, getting the full eight hours of sleep you need. When you wake up, maybe you substitute a mile run every hour for a 10-minute walk, 10 minutes of gardening, or 10 minutes of biking. Now you have the rest of the day to plan out. Write out all of the things that have been in your "to-do" list for ages and just start doing them after your run/walk/activity. Imagine what you could accomplish in a day!
You don't have to stay up all night to get a lot done; a day where you get 8 hours of sleep is still 16 hours to play with!
When we reached out to Beau he had a few ideas to share for how entire communities have gotten involved!
There have been streets in the UK that have all pitched in on jobs for one another, while doing laps of their block, while last week an American elementary school did jobs while running 5k throughout the day. And lots and lots of individuals from all corners of the globe have told me about their hybrid versions of doing and running.
This is a great time to have fun, try a new way of getting active, or set off your year or month on the right foot! Imagine if you could start 2020 or each month off with a clean to-do list?
So, are you up for it? If you decided to do a mile an hour day, share it with us! We'd love to know what you did, how you structured your day and what you accomplished!
Stay beautiful & keep laughing!
-Liesl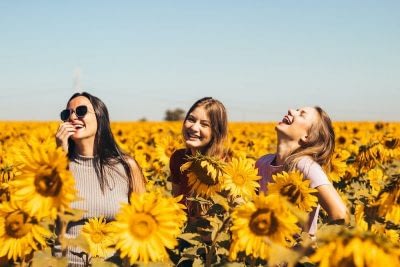 Don't miss out on a single article!
Enjoy unlimited access to over 500 articles & podcast that give you a positive perspective on the state of the world and show you practical ways you can help.
Sign up now!
Published: December 30, 2019